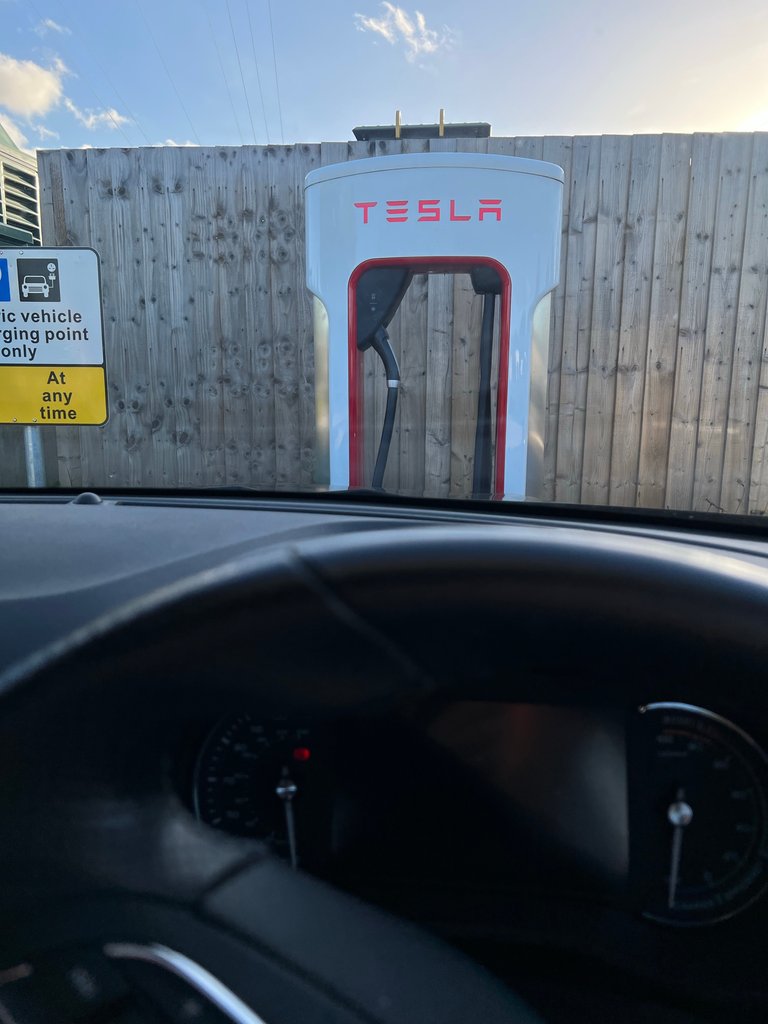 I can remember recently reading about the Tesla network opening up to other car manufacturers. So today I thought I should try it out and got it working quite easily. I say quite easily because the first two chargers had locked their CCS connectors into the holders. I couldn't pull them free. A Model X driver when asked said it might be because it doesn't recognise my car. Perhaps he was right or perhaps he was just being arrogant. So I walked around tried a few machines and found 1A was not locked. Moved my car over to give it a try and all worked.
Next you need to install the Tesla App and add a payment method to the account. You've a choice of charging as a guest or the to sign up for a membership. I've gone with guest on this occasion. The app keeps you informed on your SOC (state of charge) and the cost of it so far.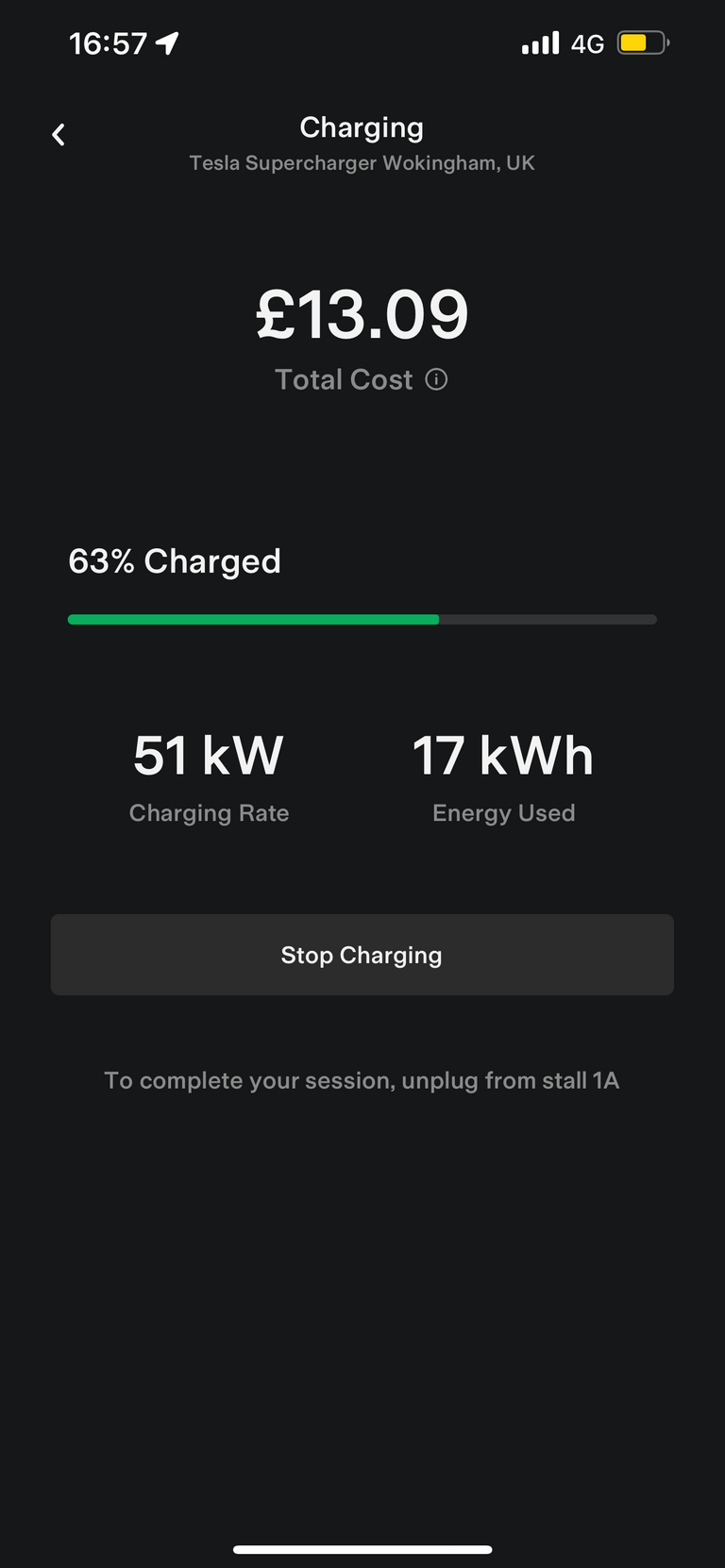 It does work out to be more expensive than on other networks such as Pod Point so I may not use it often! But when travelling across the country and the only choice I have is a supercharger then it's handy because they are available at so many places across the country. I think every service station of a big size has them.
Although it's more expensive the plus side is that the speed of charge is really quick even for my MG which only accepts up to about 80Kw at kWaSt at was at a time to charge