We have been having huge rainfall in the last two weeks. Most of the places around me are wet and it becomes a good breeding ground for frogs and other species as well. Yesterday I got a chance to plant a few saplings as the mud was wet and easy to dig. There will be some mushrooms here and there near the house.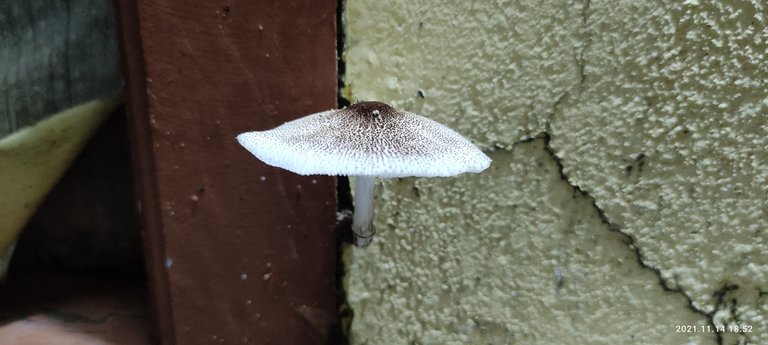 The beauty of nature is amazing. I got a chance to see this beautiful mushroom right in front of my house. It was growing near the door. At the same place last week I had a brown mushroom and this time it was a white one. I couldn't take the picture of the previous mushroom as it was only short lived one.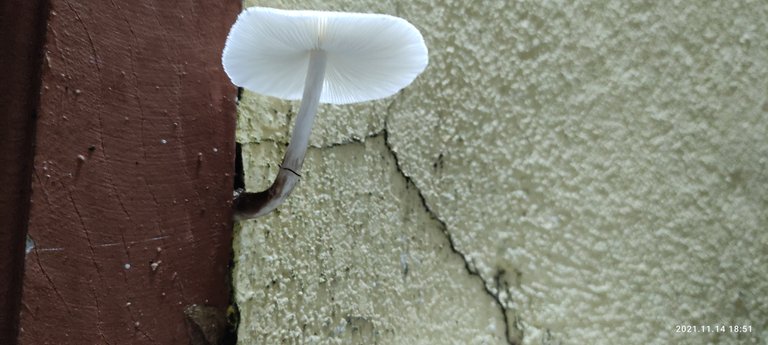 I can say for sure that both are two different species even though they grew in the same place. This one looks very attractive. To my surprise it was like an umbrella initially and then later the top surface turned out to be a flat one after a few hours. I took the picture of both.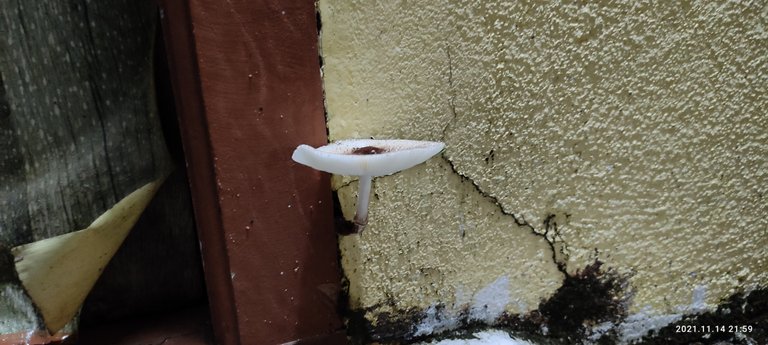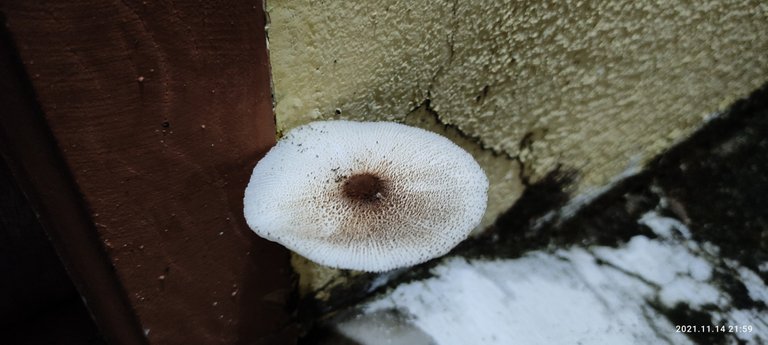 If you look at the above image, you can see how flat it's top surface has become. Even though I don't eat mushrooms, I have an attraction towards Fungi and I admire their beauty.
---