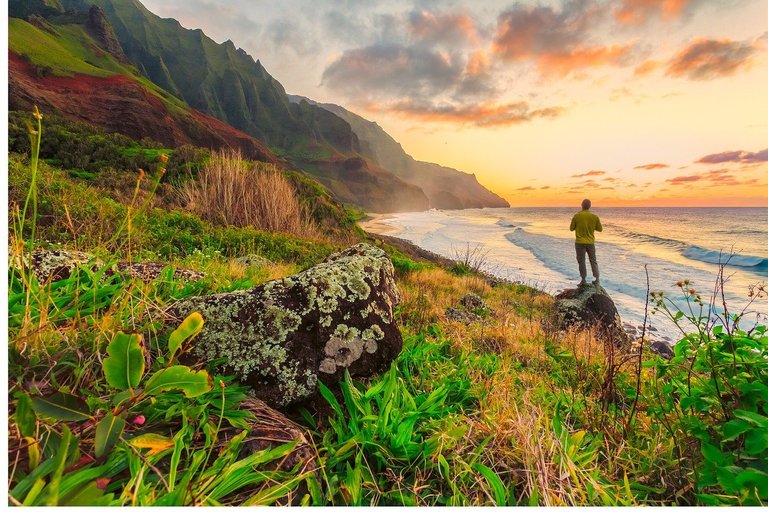 Kupu and Kokua Hawai 'i Foundation's annual Hawaii Youth Sustainability Challenge offers students a chance to create and work directly in environment sustaibility projects. One student, Yongjin Lee, a 17 year old from Honolulu, choice to work with the Oahu Army Natural Resource Program who are in need of more native plant seeds for their restoration projects. The Army gave him $100 and guidance while Lee planted aweo­weo and uhaloa.
Aweoweo, Chenopodium oahuense, is a low growing shrub (2 to 8 feet) and is native to Kauai, Oahu, Molokai, Maui, Lanai, Hawaii, plus Lisianski, Laysan, Necke, French Frigate Shoals, and Nihoa. The plant get's its name from the fishy smell it has when you crush its leaves and flowers. Aweoweo is also the name of the Hawaiin bigeye, Priacanthus meeki. a type of ray-finned fish. The word "äweoweo" means "glowing red".
"Other student projects included saving seeds from native plants ; increasing the efficiency of solar panels through biomimicry of reflective flowers ; eliminating invasive fish ; monitoring water quality in streams ; waste reduction ; Korean natural farming ; addressing food insecurity ; and designing sustainable products."
"Teams were awarded up to $1, 000. In five years, the Youth Sustainability Challenge has disbursed a total $60, 000 to 100 student projects."
Read the article from the Honolulu Star-Advertiser : https://www.yahoo.com/now/hawaiis-youth-plant-seeds-sustainability-161900044.html
Learn more about the Aweoweo shrub :
Learn more about the Aweoweo or Hawaiin Bigeye : http://www.hawaiisfishes.com/fish_of_month/past_fom/fom_11_03.htm
Learn more about the Uhaloa plant :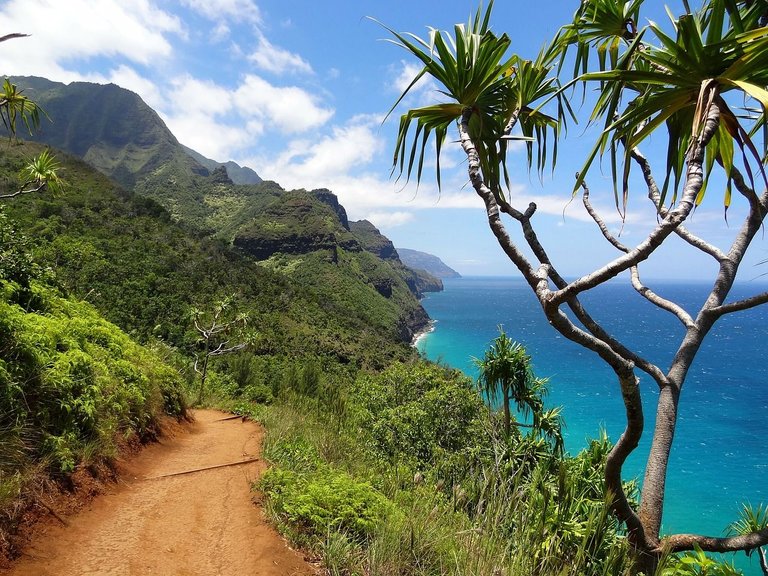 Goals of Port Sundries
Educate the public about marine conservation and how marine conservation is important to all other ecosystems on Earth and all of humanity.
Provide basic sailing resources and teach how the hobby and lifestyle can adapt to assist marine conservation.
Share ecofriendly and sustainable methods of coastal and island travel and tourism.
Share the joy of life at sea, love of ocean adventure, a fondness for culture, and the enjoyment of nautical history.
If you would like to help us with these goals, please follow and consider upvoting this and our other posts. We are always thankful for those you upvote, follow, or repost.
Help defend the oceans. Support sustainable fishing and aquaculture/agriculture practices. Don't pollute your local waterways. Donate to your local marine conservation charity.
🐬🐬🐬Donate to the Dolphin Project 🐬🐬🐬https://www.dolphinproject.com/donate/
Dolphin Project is a non-profit charitable organization, dedicated to the welfare and protection of dolphins worldwide. Founded by Richard (Ric) O'Barry on Earth Day, April 22, 1970, the organization aims to educate the public about captivity and, where feasible, retire and/or release captive dolphins.
The mission of Dolphin Project is to end dolphin exploitation and slaughter, as dolphins are routinely captured, harassed, slaughtered and sold into captivity around the world – all in the name of profit. Dolphin Project works not only to halt these slaughters, but also to rehabilitate captive dolphins for retirement and/or release, investigate and advocate for economic alternatives to dolphin slaughter, and to put a permanent end to dolphin captivity.
Port Sundries is not affiliated with Dolphin Project but supports their goal 100%.
Follow us @portsundries for more Marine Conservation, Sea Life, and Sailing News.
Image courtesy of Pixabay