Everyone who has read my stuff in the past knows that I'm an avid forager and love to write about topics in episodic series. This one's no different, I'll be sharing what I know about South Aussie bush tucker and bush medicine over the next couple of months so that you can be ready for foraging season!
I have to acknowledge my Aboriginal and European Elders who have guided me in the process of learning about all of this and acknowledge that the Ngarrindjeri and Kaurna people are the traditional custodians of this land and have never conceded that custodianship.
Lets get into it with the first two -Black Anther Flax Lily and Coast Flax Lily, both of which, for our uses, can be treated in the same way.
---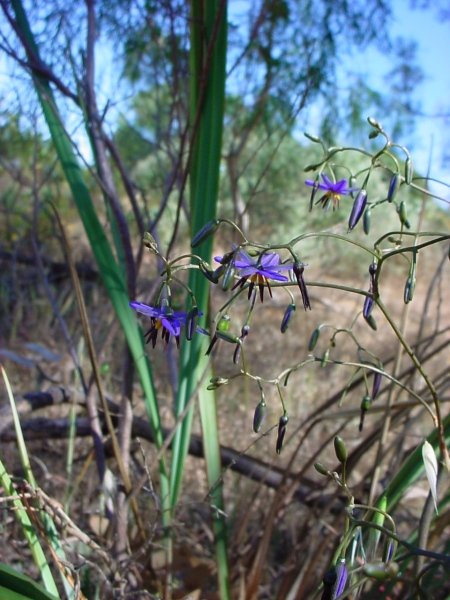 Black Anther Flax Lily (Dianella revoluta and closely related D. brevicaulis)
Common name: Black Anther Flax Lily, Spreading Flax Lily, Blueberry Lily, Coast Flax Lily
Taxonomic name: Dianella revoluta or Dianella brevicaulis
Family: Asphodelaceae
Habitat: Mallee, sclerophyll woodlands
Form: Clumping grass like
Flowering Time: Spring to Summer
Ngarrindjeri name: Peeintuk
---
Description
Dianella revoluta and Dianella brevicaulis, commonly known as 'Black Anther Flax-lily' and 'Coast Flax-lily', respectively, are two plants that are of great use as bushfood and medicine. There's also D. longifolia but that's less common.
Dianella revoluta has stiff, blue-green, strap like leaves up to waist high and the flowers are held above them to about 90 cm. On D. brevicaulis, the leaves are about 50 cm tall and the flowers are clustered down amongst them.. Flowers have 6 purple petals and distinctive yellow and black stamens and can be seen from August to January.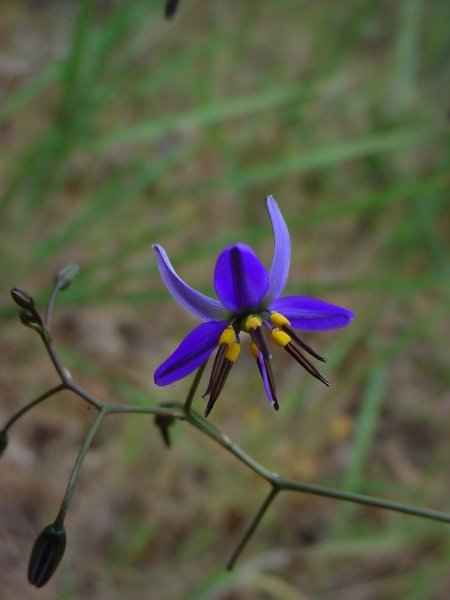 Uses
The blue/black, ripe, berries of both are delicious and abundant in summer. In D. brevicaulus, they nestle down amongst the leaves. On D. revoluta, they stand on the flower stems above the leaves. They have antiviral properties and like many foods that are red or purple, have lots of antioxidants.
The white piece at the bottom of the leaves tastes a little like nuts and has a strong antiviral property. When we're out bush, we are constantly chewing on both it and the berries to keep our immunity up and colds away. The rhizomes and roots are edible after a good cleaning too.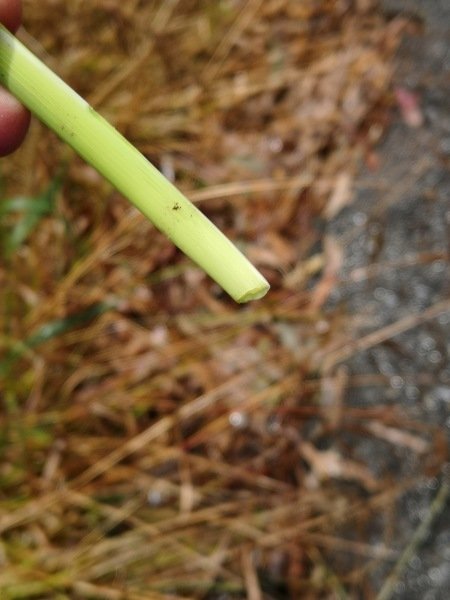 The rhizomes and roots of Dianella plants were traditionally pounded and cooked on hot stones and the berries, when purple are sweet. The seeds can be eaten too, having a nutty taste.
Traditionally, the leaves were split lengthwise, then rolled to make string.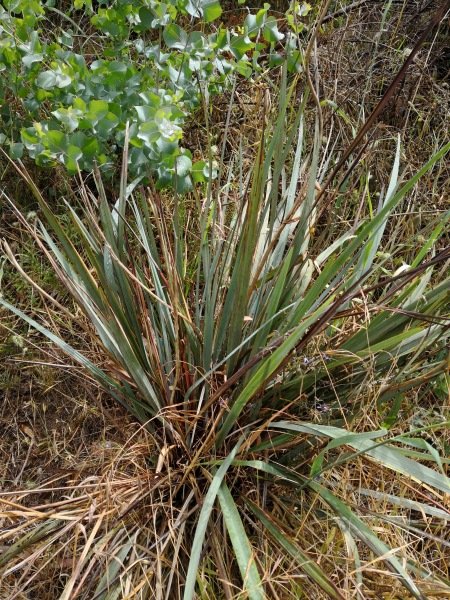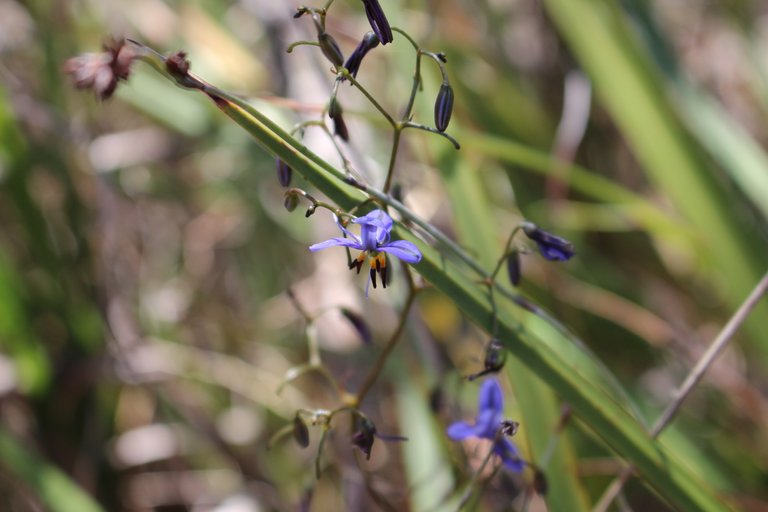 ---

---