As we all know technology has been a life-changing tool that has been introduced to the world and in so many areas we cannot deny the fact that technology has aided and made life more effective and simplified.
In our day to day, we use technology for various reasons and there is no denying that life is way better than it was a few years ago because of certain technological advancements but can technology and spirituality live together?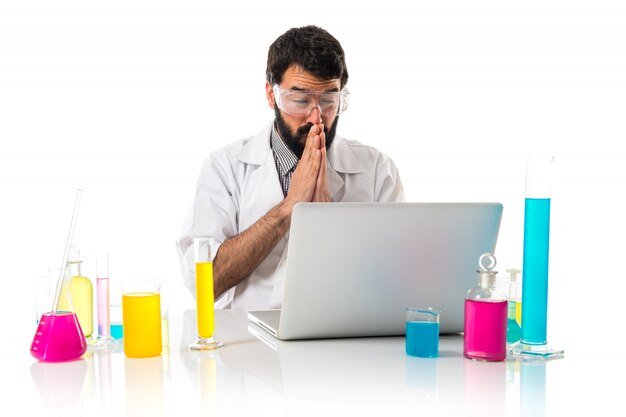 freepik
First of all, before going further I will like to define what technology and spirituality means and according to dictionary.com technology is the branch of knowledge that deals with the creation and use of technical means and their interrelation with life, society, and the environment, drawing upon such subjects as industrial arts, engineering, applied science, and pure science while spirituality is predominantly spiritual character as shown in thought, life, etc.; spiritual tendency or tone.
If you look at these definitions you would see no reason why these things cannot live together or even aid each other to be better.
SO THE QUESTION IS CAN TECHNOLOGY AND SPIRITUALITY LIVE TOGETHER?
Well, In my opinion, speaking from a Christian view, we were taught that every inspiration comes from God and since every inspiration comes from God, you would have to ask yourself that "wouldn't technology also be from God" and if it is from God, wouldn't it be used to aid our spirituality.
For me, I believe that technology aids spirituality in so many ways and is essential if used properly and like all things, there will always be a disadvantage and an advantage so it all boils down to how it is used.
HOW DOES TECHNOLOGY AID SPIRITUALITY?
There are so many ways that technology and spirituality live together and I'll be talking about a few.
 Our spirituality can be aided through the use of meditation applications because meditation is important to clear our minds as spiritual beings and having these applications through technology make it easier to access.


 Through eBooks and spiritual applications like the Bible: technology has made it easier to access certain books that would boost our knowledge on spirituality.


 Technology has made attending Church services and fellowships more convenient because through technology even in the lockdown most Christians were still able to attend fellowship from the comfort of their homes.


 With the aid of technology, our churches use certain tools like projectors, tablets, etc. to make performance better.


 Lastly, with the help of technology, spirituality can be spread with the use of social media, television, etc.

SOME NEGATIVE OF TECHNOLOGY TO SPIRITUALITY
While there are so many positives of technology to spirituality, there are also some negative that could be associated with technology and the major one would be that since technology comes from science and science works with evidence, the majority of the time spirituality is tagged as nonexistent because there is no scientific proof to back up certain claims that are made.
Due to this, there is a lot of argument and disbelief that comes and certain spiritual people would advise against the use of science/technology.
Also, the use of technology brings so many distractions especially to young people and certain habits can be learned by using these devices which can hinder spirituality to an extent.
THE BALANCE BETWEEN TECHNOLOGY AND SPIRITUALITY
Finally, Like all things, I feel like there needs to be a balance and the balance between these two areas is simply bringing forth an awareness that each of them has a place in society and while there are certain preferences with certain people to both, they are still essential and sometimes need each other to coexist.
---
REFERENCES
---