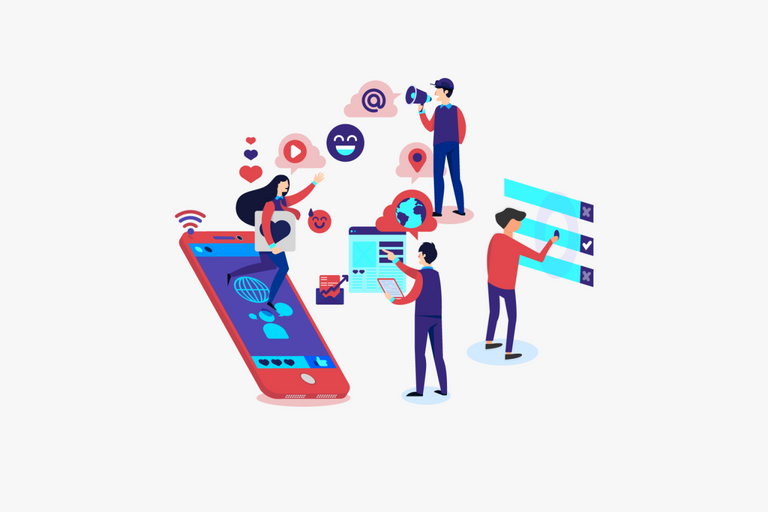 Saludos y bendiciones a la comunidad de ecotrain, felicitaciones por estas iniciativas semanales que fomentan la escritura creativa.
Greetings and blessings to the ecotrain community, congratulations for these weekly initiatives that encourage creative writing.
La pregunta de esta semana : Pueden convivir la espiritualidad y la tecnología?...una pregunta que deseo responder con el mayor discernimiento posible, siguiendo las pautas que exige la comunidad.
This week's question: Can spirituality and technology coexist?, a question that I wish to answer with as much discernment as possible, following the guidelines required by the community.
Estamos en un mundo globalizado donde encontramos por todas partes diversos medios de comunicación e información como el Internet , el celular , la televisión etc. Es decir la tecnología media en la relaciones interpersonales y en la relación que tenemos con nosotros mismos como seres espirituales.
We are in a globalized world where we find everywhere various means of communication and information such as the Internet, cell phones, television etc.. In other words, technology mediates interpersonal relationships and the relationship we have with ourselves as spiritual beings.
Hoy por ejemplo estuve en vídeo llamada con mi mejor amiga sentada disfrutando un rico café, mientras ella disfrutaba un mate desde Argentina.... La concepción del mundo es la base y la información y la comunicación es la vía.
Today, for example, I was on a video call with my best friend sitting and enjoying a delicious coffee, while she was enjoying a mate from Argentina..... The conception of the world is the basis and information and communication is the way.
A través de este laberinto tecnológico podemos adquirir un producto desde cualquier parte del mundo. Incluso conocer la cultura del rincón mas remoto del planeta y todo eso desde el sillón de nuestros hogares. En pocos años ha cambiado las perspectiva, nos hemos convertido en viajeros cosmopolitas, y por mirar mas allá del horizonte dejamos de ver nuestro entorno. Somos partes de comunidades mundiales , pero nuestro terreno lo dejamos lleno de maleza.
Through this technological labyrinth we can purchase a product from anywhere in the world. Even know the culture of the most remote corner of the planet and all this from the armchair of our homes. In a few years the perspective has changed, we have become cosmopolitan travelers, and by looking beyond the horizon we stop seeing our surroundings. We are part of global communities, but our land is left overgrown with weeds.
El reto es integrar, es decir que podamos recorrer ese mundo ilimitado sin perdernos la maravilla de todo lo que nos rodea, de la gente que amamos , que podamos establecer relaciones con personas de todo el mundo sin renegar de quienes somos y a que vinimos a este mundo , sin olvidarnos de nuestros orígenes , de nuestro hábitat.y lo ,mas importante no vinimos a ser robots vinimos a ser humanos con consciencia.
The challenge is to integrate, that is to say that we can travel this unlimited world without missing the wonder of everything that surrounds us, the people we love, that we can establish relationships with people from all over the world without denying who we are and why we came to this world, without forgetting our origins, our habitat, and most importantly, we did not come to be robots, we came to be humans with consciousness.
La tecnología y la espiritualidad no se excluyen mutuamente .Lo que llamamos espiritualidad es solo una tecnología para el bienestar interior"
Sadhguru.
Technology and spirituality are not mutually exclusive. What we call spirituality is only a technology for inner well-being.
Sadhguru
Traducido con www.DeepL.com/Translator (versión gratuita)
Translated with www.DeepL.com/Translator (free version)