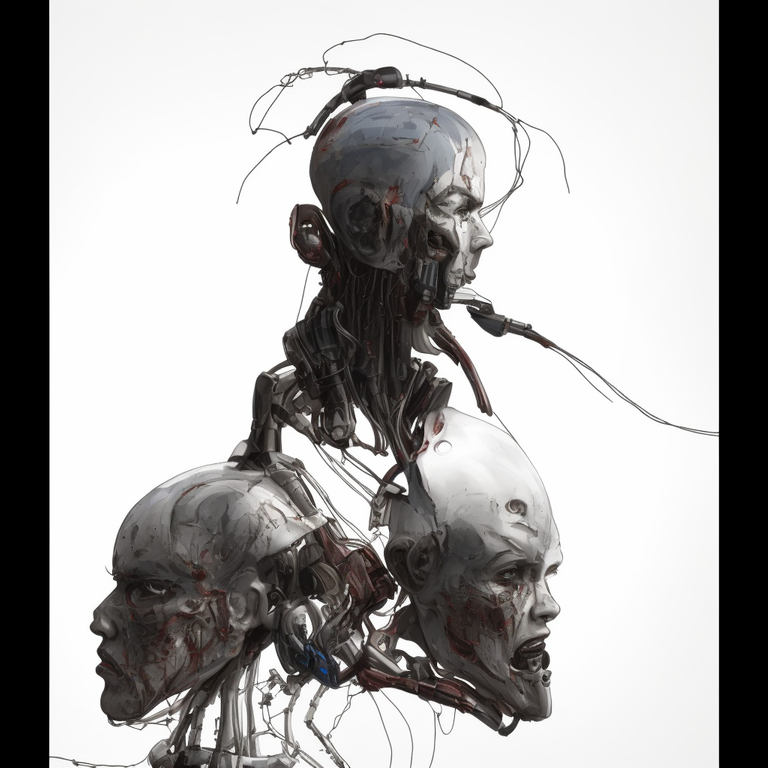 Dystopian dream
Tuve un sueño en el cual estaba en un futuro distópico donde los humanos habían sido mejorados con tecnología cybernética. En mi sueño, vi un cyborg de perfil con un fondo estéril y lleno de cables y dispositivos electrónicos. La escena era muy detallada y parecía sacada de un anime de ciencia ficción.
Después de despertar, decidí llevar esa imagen a la realidad utilizando la inteligencia artificial en un software de estabilización de la división. Utilicé una variedad de técnicas de procesamiento de imágenes para crear una representación digital de lo que había visto en mi sueño.
Durante el proceso, descubrí que algunas de las imágenes que había generado eran similares a las obras del artista Katsuhiro Otomo, quien es conocido por su trabajo en anime y cómics de ciencia ficción. Me sorprendió ver cómo mi sueño había sido influenciado por mi conocimiento previo de su trabajo.
Finalmente, logré crear una serie de imágenes digitales que capturaron la esencia de lo que había visto en mi sueño, incluyendo ese cyborg con un fondo estéril y lleno de cables y dispositivos electrónicos. Fue una experiencia interesante ver cómo la inteligencia artificial podía ayudar a llevar a la realidad las imágenes de un sueño.
I had a dream in which I was in a dystopian future where humans had been enhanced with cybernetic technology. In my dream, I saw a cyborg in profile against a sterile background littered with wires and electronic devices. The scene was highly detailed and looked like something out of a sci-fi anime.
After waking up, I decided to bring that image to reality by using artificial intelligence in a split stabilization software. I used a variety of image processing techniques to create a digital representation of what I had seen in my dream.
During the process, I discovered that some of the images I had generated were similar to the works of artist Katsuhiro Otomo, who is known for his work in anime and sci-fi comics. I was surprised to see how my dream had been influenced by my prior knowledge of his work.
Finally, I managed to create a series of digital images that captured the essence of what I had seen in my dream, including that cyborg with a sterile background full of wires and electronic devices. It was an interesting experience to see how artificial intelligence could help bring the images of a dream to reality.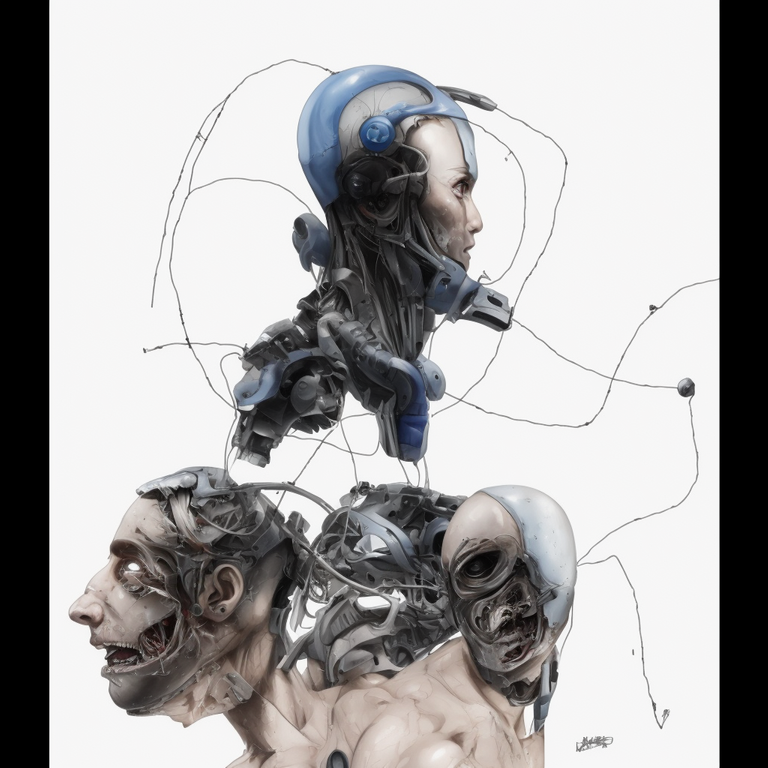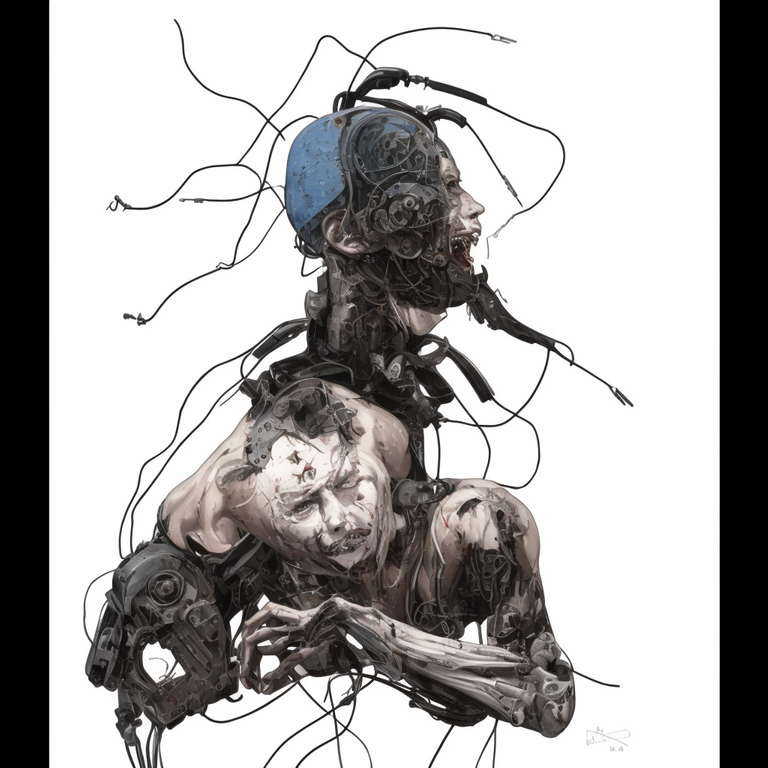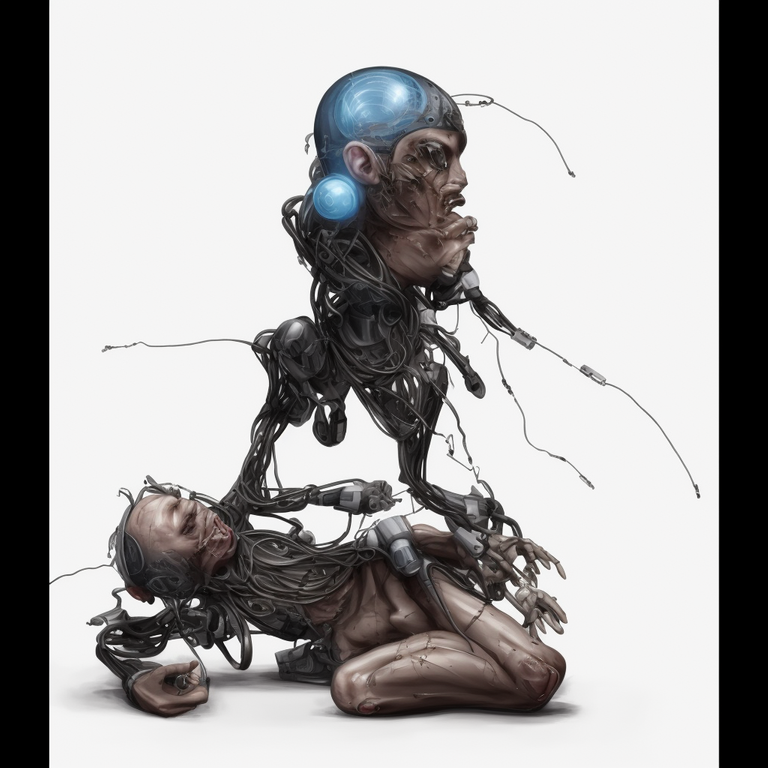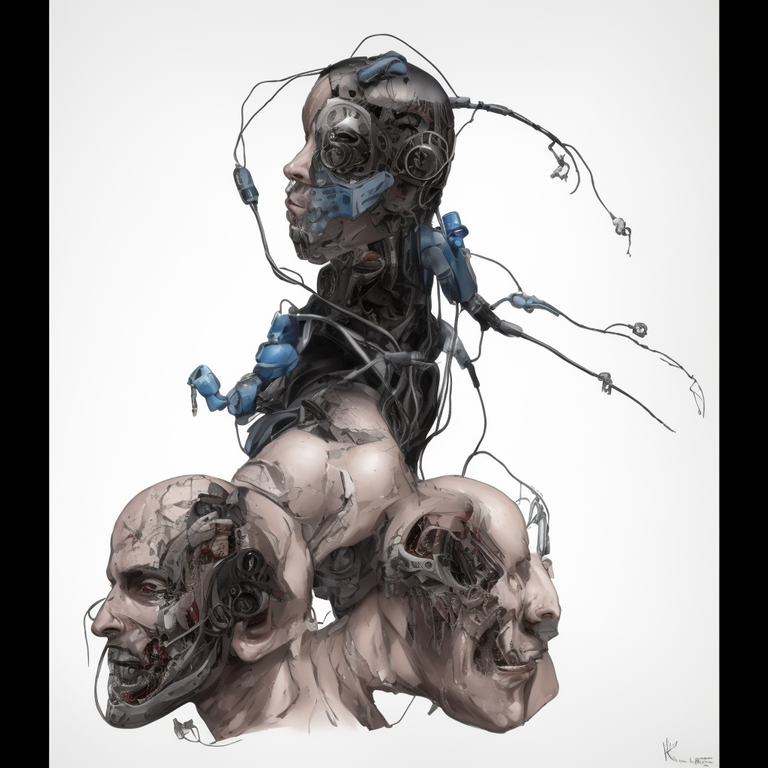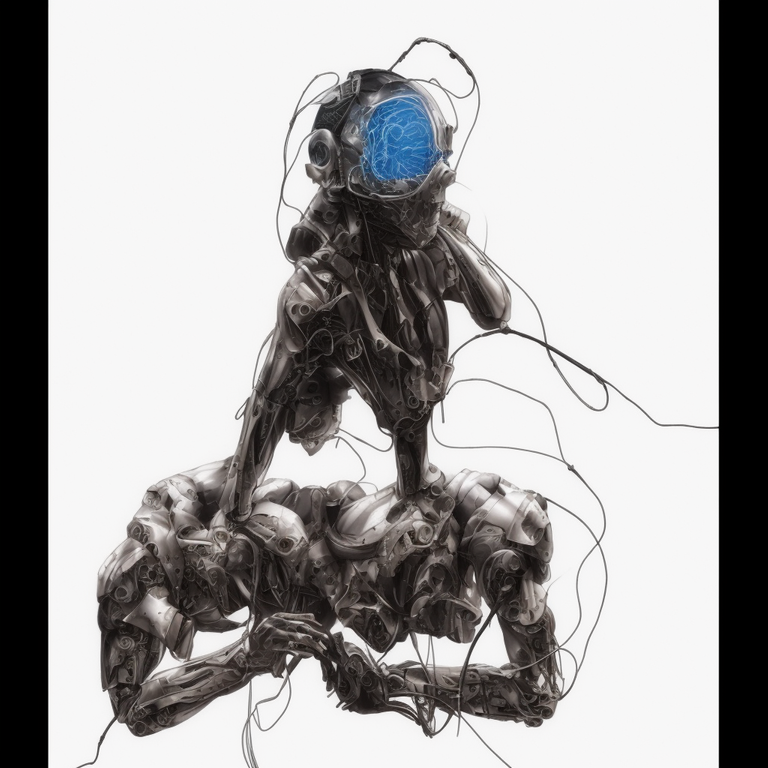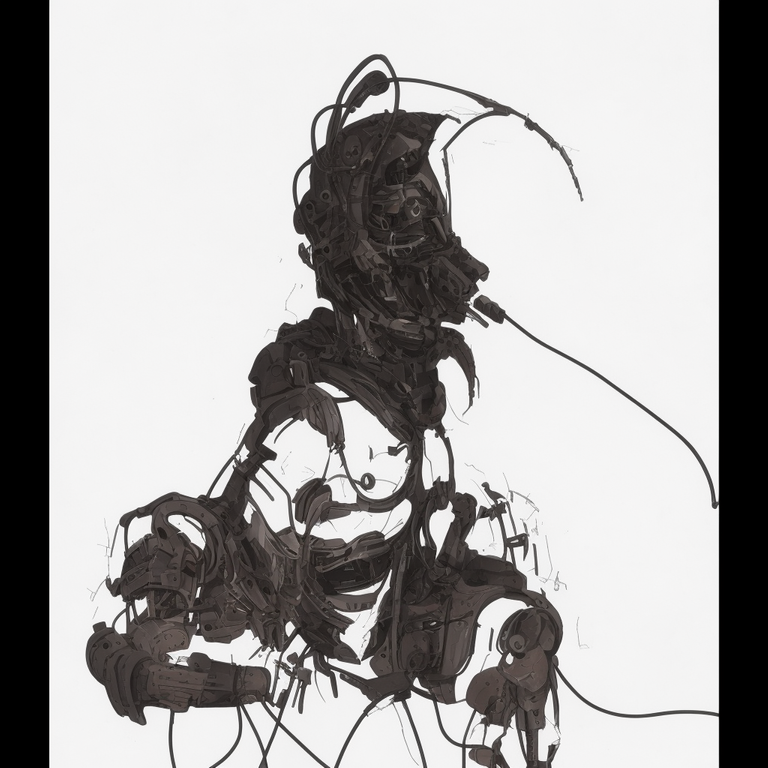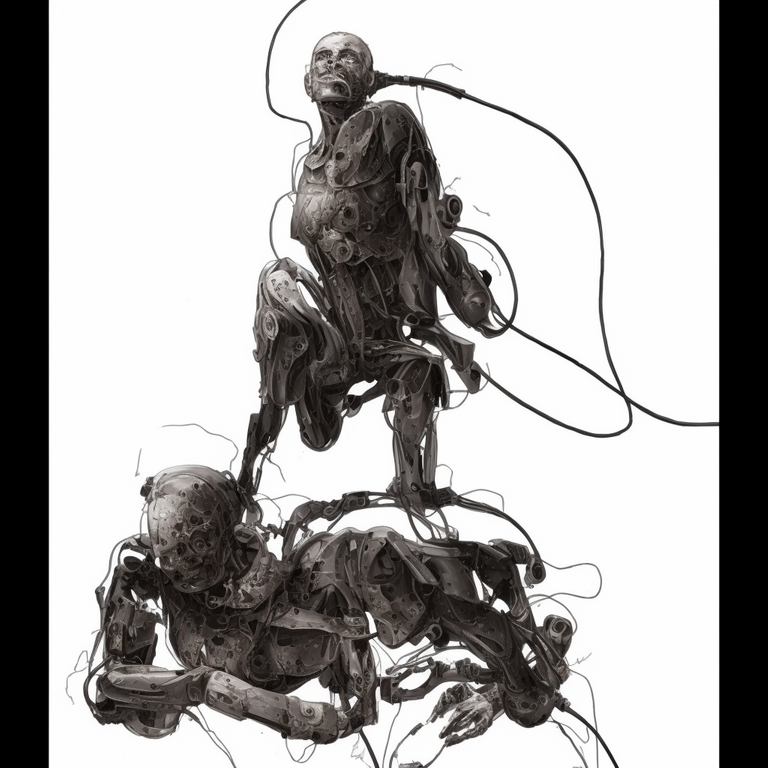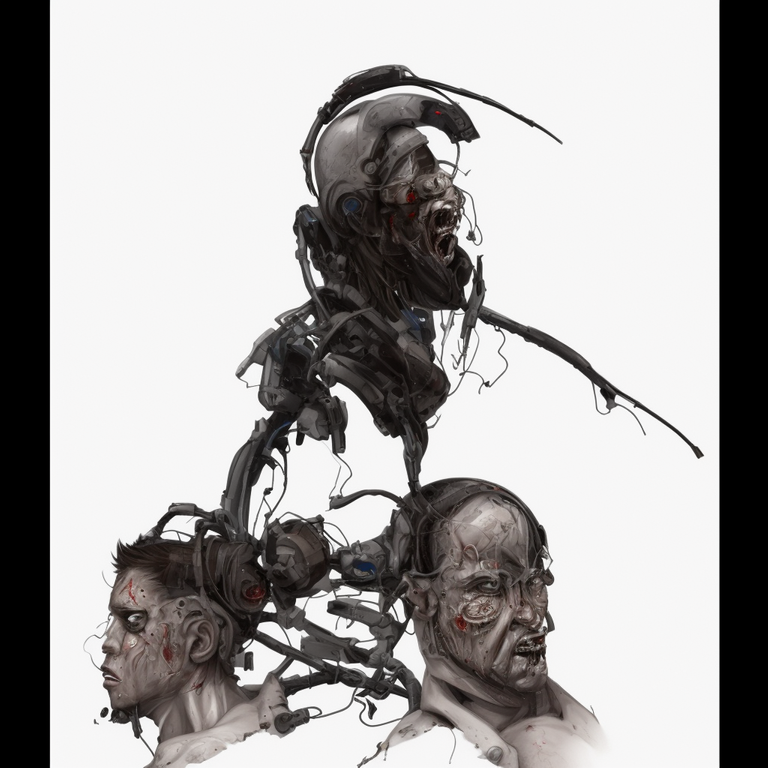 Cyborg, sterile background, profile head, science fiction, wires, cables, gadgets, digital art, detailed, anime, artist Katsuhiro Otomo