Have you ever seen the picture called "Pale Blue Dot"? It's a photograph of planet Earth taken on February 14, 1990, by the Voyager 1 space probe from a record distance of about 6 billion kilometers. Seen from that astronomical distance, Earth appears as a tiny dot within the blackness of deep space; the picture acts as a reminder of how vulnerable Earth, and all life on it, really is...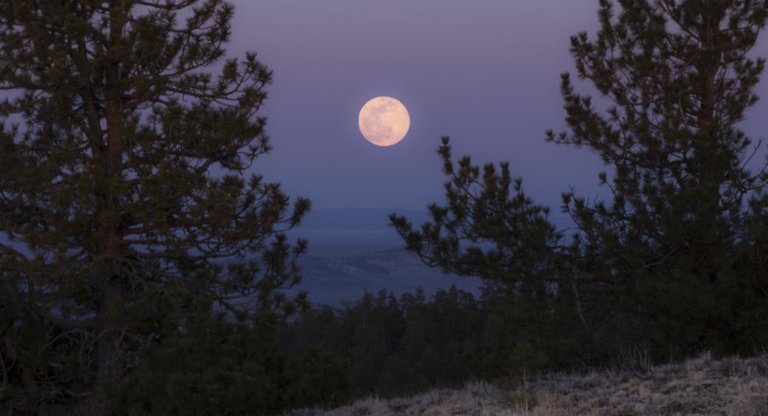 source: PxHere
It's a small miracle that we haven't managed to destroy ourselves yet, but chances are we don't have to. There's a "supervolcano" lurking beneath Yellowstone National Park in America; who knows what'll happen to life on Earth if that erupts? We know one of the Krakatoa eruptions was responsible for dramatic global climate change. But the threat of supervolcanos pale in comparison to what an impact of a big asteroid could cause. When the asteroid Apophis was first discovered in 2004, it was given a 2.7% chance of hitting Earth in 2029; additional observations and calculations have set our minds at ease though. There was also a small chance it would hit us in 2036, but that's now off the table as well.
But... A new report suggests that there's a chance Apophis will hit our planet in the year 2068. Also, when it swings by Earth in 2029 it'll come so close that its trajectory will pass between our planet and a network of communication satellites, and, this is the unsettling part: the 1,000 foot wide asteroid will be visible to the naked eye! Here's an article on this life-threatening space-rock: A 'God of Chaos' Asteroid Could Hit Earth in 2068.
I actually believe it's a good thing that Apophis will be visible to the naked eye when it passes us by in 2029, and I hope it'll scare the bejesus out of us. You see, there's a scientific project underway with a very ambitious goal; Scientists Are Planning to Build Noah's Ark on the Moon. The plan is to store cryogenically frozen reproductive cells from 6.7 million Earth-species as sort of insurance policy against cataclysmic events. But we're so consumed with our daily Earthly quibbles, and we have an economic system that doesn't allow for investments that don't yield immediate monetary gains; with our current collective state of mind we'll never make that Lunar Ark a reality, we'd much sooner destroy ourselves. The below linked very short video illustrates perfectly the fundamental disconnect I'm talking about; please watch it, and may Apophis come close enough to cultivate in us a sense of urgency, but not close enough to kill us all... Yet.
Let's talk about Dr. Seuss and the Moon....
---
Thanks so much for visiting my blog and reading my posts dear reader, I appreciate that a lot :-) If you like my content, please consider leaving a comment, upvote or resteem. I'll be back here tomorrow and sincerely hope you'll join me. Until then, keep safe, keep healthy!

Recent articles you might be interested in:





Thanks for stopping by and reading. If you really liked this content, if you disagree (or if you do agree), please leave a comment. Of course, upvotes, follows, resteems are all greatly appreciated, but nothing brings me and you more growth than sharing our ideas.