We live in an age of misinformation and disinformation, an age of mass delusion even. An increasing number of people are inclined to believe things that do not conform with reality; I'm talking about QAnon, Flat Earth, Vaccine Skepticism, Creationism and New Age Mysticism, among many others.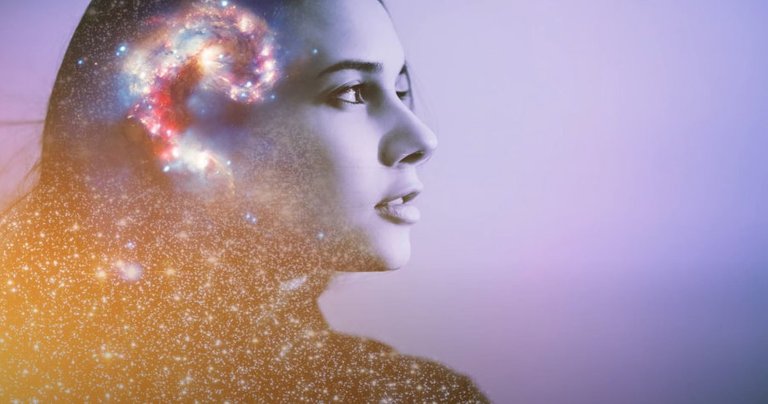 source: YouTube
It becomes worse when promoters of these obviously misinformed and delusional ideas use the language of science in an disingenuous way in an (often successful) attempt to claim to be both scientific and factual. I've been known to claim that we're all one, not just with each other, but with the universe. I don't mean to say that in any mystical or pseudo-religious way however; I mean it quite literally. It's literally true that we're the end-product of a process that began some 13.7 billion years ago. It's literally true that we're made of star-dust, as the elements in the periodic table we're made of, quite literally are made in stars that had to explode to release their contents into the cosmos. And yes, to think about this can produce an overwhelming sense of wonder, amazement, ecstasy even, but it's far from claiming what new age mystics claim.
There are two main scientific truths that are used by the peddlers of harmful nonsense I'm talking about. The assertion that "everything is energy" is a scientific truth, expressed most famously by Einstein's world famous equation E=mc2. Mass equals energy and energy equals mass. Then there's the mysterious realm of quantum physics. Well, mysterious to us who lack the necessary physics- and mathematics education to understand the many complicated equations that form its basis. The famous double-slit experiment shows that elementary particles behave as waves and particles at the same time, and that individual particles travel through two slits at the same time, until we measure through which slit it travels... The act of observation or measurement seems to liberate the particle from a state of indecision or omnipresence! In short, particles exist in a state of uncertainty until they're observed, referred to as "wave function collapse":
In quantum mechanics, wave function collapse occurs when a wave function—initially in a superposition of several eigenstates—reduces to a single eigenstate due to interaction with the external world. This interaction is called an "observation". It is the essence of a measurement in quantum mechanics which connects the wave function with classical observables like position and momentum.
source: Wikipedia
These truths, one from classical physics and one from quantum physics, are combined to make a slew of unscientific claims that amount to new age mysticism. The basic truth that everything is energy is translated to mean that the physical world is just an illusion and that you and I aren't physical beings at all, we're just energy. Combined with a bad understanding of quantum physics this becomes even worse: the universe itself is just an illusion because it can't exist without a conscious observer. One step further even we find nonsense of the kind sold to vulnerable souls, like "The Secret" which teaches us how to use the law of attraction to "manifest" our every desire and dream. Much of the modern self-help culture is based on this delusional idea of "mind over matter" or, maybe even worse, "mind over body" that fools victims into believing that they do not need professional medical care because they can heal themselves using their mind. Or crystals that are associated with "positive frequencies" and "positive energy."
This is just the tip of an iceberg of pseudo-scientific horrors. Creationists use the language of science to dispute evolution theory and abiogenesis, the natural process by which life has arisen from non-living matter, such as simple organic compounds. The flat earth community uses terms from electromagnetism and other fields within physics in an attempt to replace the law of gravity and explain how the sun in their model lights only half of their disc-shaped earth. And so on and so forth. Like I said: this is only the tip of the iceberg, even the stuff about E=mc2 and the wave function collapse, so I invite you to watch the below linked video for a deep dive into that specific subject of "Quantum Mysticism."
Quantum Mysticism is Stupid (Deepak Chopra, Spirit Science, Actualized.org)
---
Thanks so much for visiting my blog and reading my posts dear reader, I appreciate that a lot :-) If you like my content, please consider leaving a comment, upvote or resteem. I'll be back here tomorrow and sincerely hope you'll join me. Until then, stay safe, stay healthy!

Recent articles you might be interested in:





Thanks for stopping by and reading. If you really liked this content, if you disagree (or if you do agree), please leave a comment. Of course, upvotes, follows, resteems are all greatly appreciated, but nothing brings me and you more growth than sharing our ideas.