The more credible evidence to date is from the ABC
https://www.abc.net.au/news/2020-04-28/putting-the-coronavirus-under-the-microscope/12158048?nw=0&r=HtmlFragment
I'll update if it withstands or crumbles to the FoI I've thrown at it. (30day wait)
As much of the info and resource links gathered here is beyond my ability to critique or review, and in some cases even the relevancy to my eyes is dubious.
But I have no medical training, so hopefully a reader who does can advise if this answers my FOI query?
But as its been sent as part of a Freedom of Info Reply, throwing it out to the community is a quick way to have it peer reviewed. Is is just medical fog or is the proof in here?




What I hope is that other eyes with medical and virology backgrounds will be able to make use of it, and please leave me a comment if there is evidence in here that shows:
a pure, isolated Sars-cov-2 virus from a living patient, has been gathered and identified. No amplification, no cutures or computer modelling, uncontaminated by other mammalian cells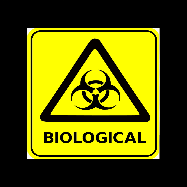 Articles referencing SARS-CoV-2 and COVID-19 in PubMed
Free full-text content in PubMed Central (PMC), including preprints, from the Public Health Emergency COVID-19 Initiative, suitable for text mining and secondary analysis
LitCovid: Comprehensive curated literature collection regarding the 2019 novel Coronavirus
Full-text COVID-19 guidelines and reviews in Bookshelf


Clinical studies related to COVID-19 registered in ClinicalTrials.gov
Tool for specialized clinical topic searches of COVID-19 articles in PubMed
Studies in dbGaP focused on COVID-19
COVID-19 tests registered in the Genetic Testing Registry (GTR)
Compounds used in COVID-19 related studies registered in ClinicalTrials.gov
COVID-19 related human gene annotation available through NCBI Gene
Other Resources
Open-Access Data and Computational Resources to Address COVID-19 (NIH/ODSS)
Information for Laboratories (CDC) 2019
Situation Summary (CDC)
COVID-19 Data Portal at EMBL-EBI
COVID-19 resource sites shared by DDBJ
below was not in the reply, but I'm including it for those who are interested