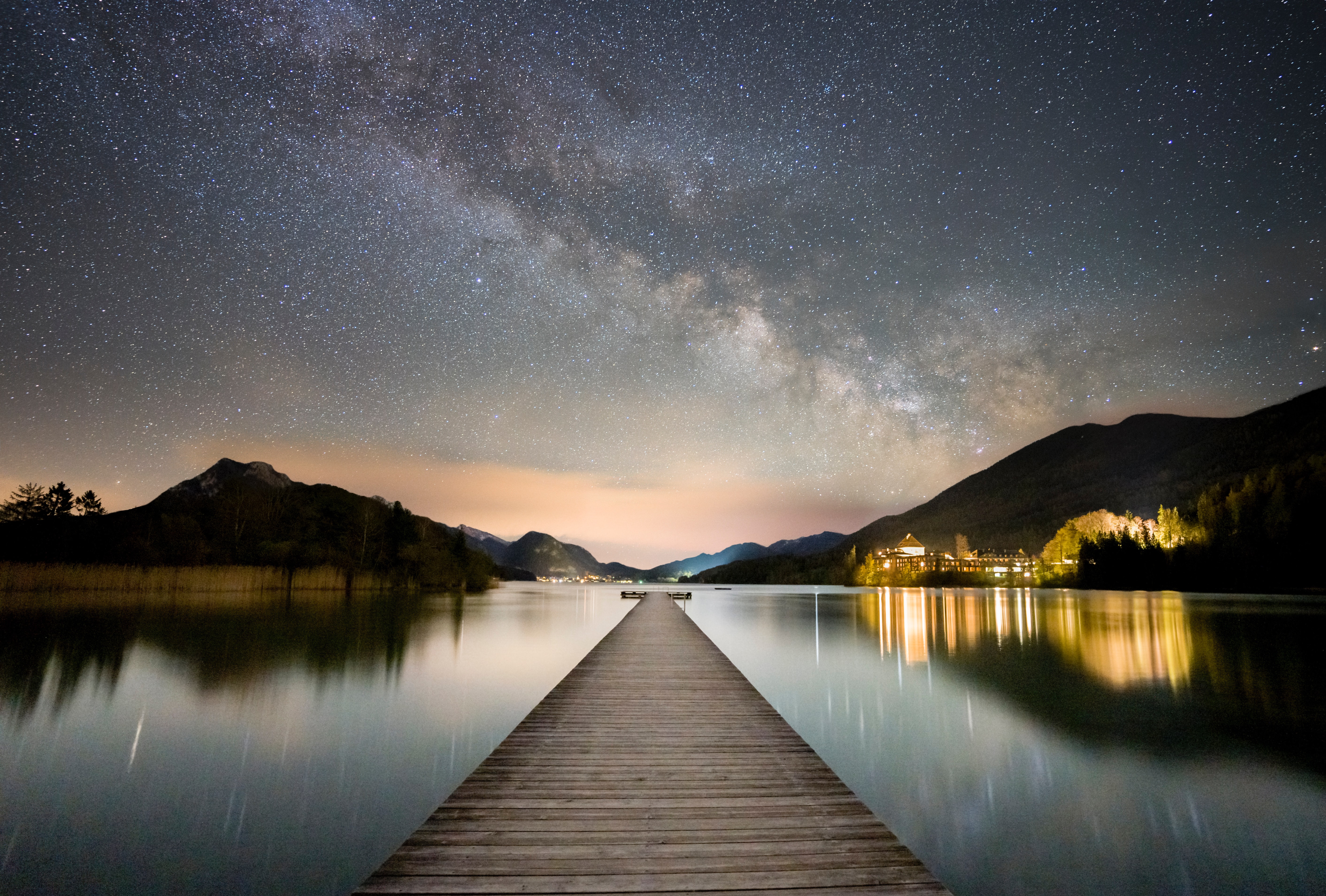 This slogan has become a cult mantra.
Yet, how is it possible for people who claim to be skeptics and critical thinkers for their cognitive biases to complete disable their critical thinking skills so as to completely blind & deafen themselves to what doesn't fit their cultural belief system?
How is it possible for otherwise "smart" people to become so indoctrinated into a worldview that they aggressively attack those asking valid questions, addressing serious concerns, and censoring those sharing Truths and actual scientific data?
What have we devolved into, such that those claiming to revere the scientific method as the holy grail of finding Truth insist on suppressing that which doesn't conform to their beliefs or fit their cultural agenda?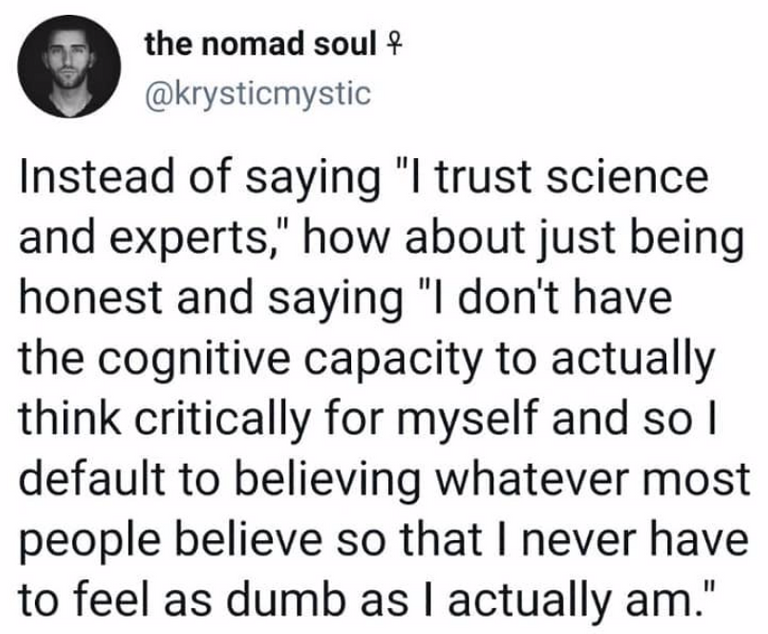 What is happening to us as a collective, when those we've entrusted with the tools to probe further into the dynamics of our universe to discover what has the power to serve us misuse & abuse them on a scale that creates immense confusion, chaos, and destruction?
What light lies ahead for us, amidst this dark tunnel of madness where up = down and logic is thrown out the window in favor of extremist cult ideology cloaked with socially-acceptable rhetoric?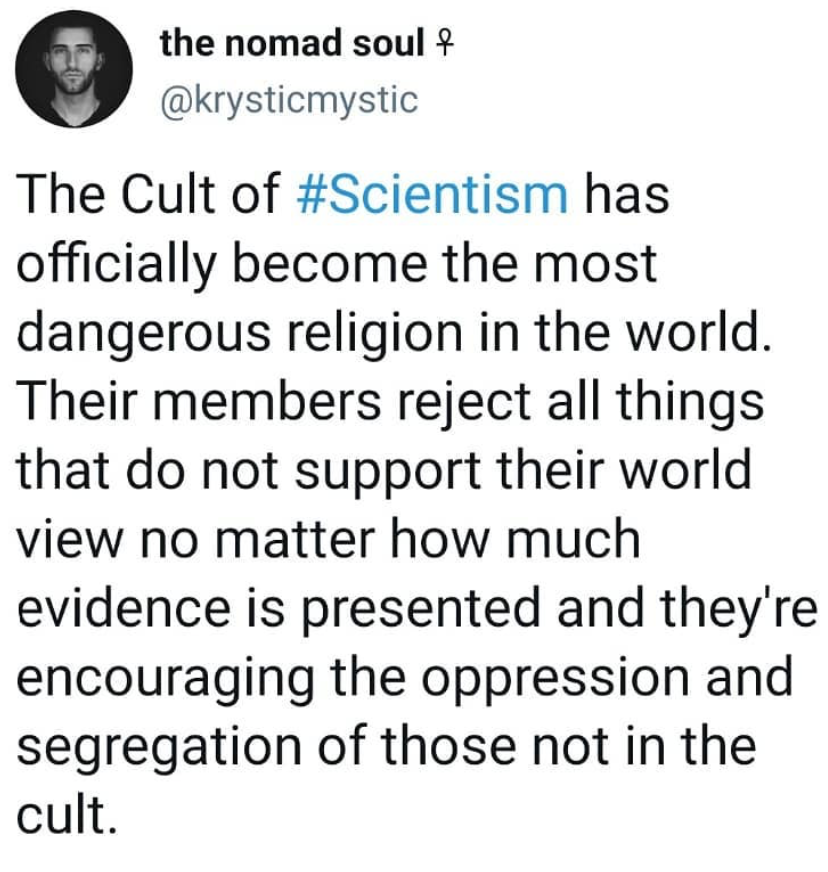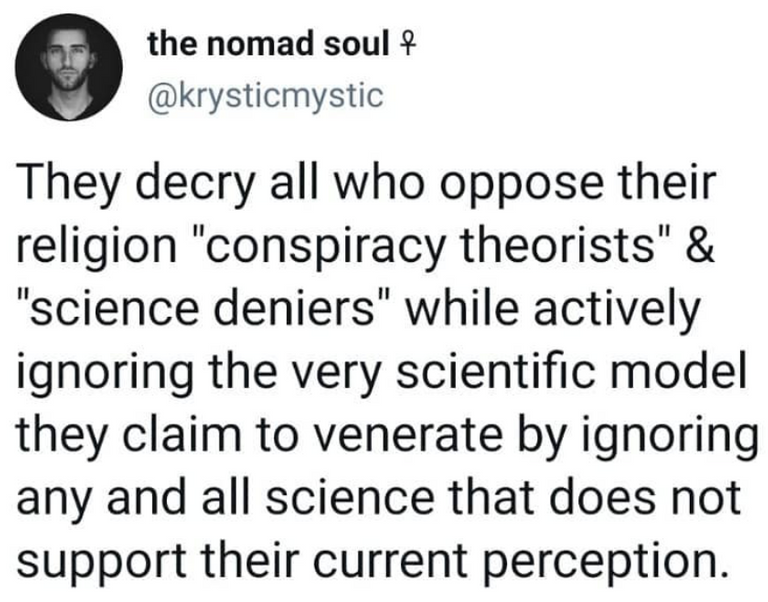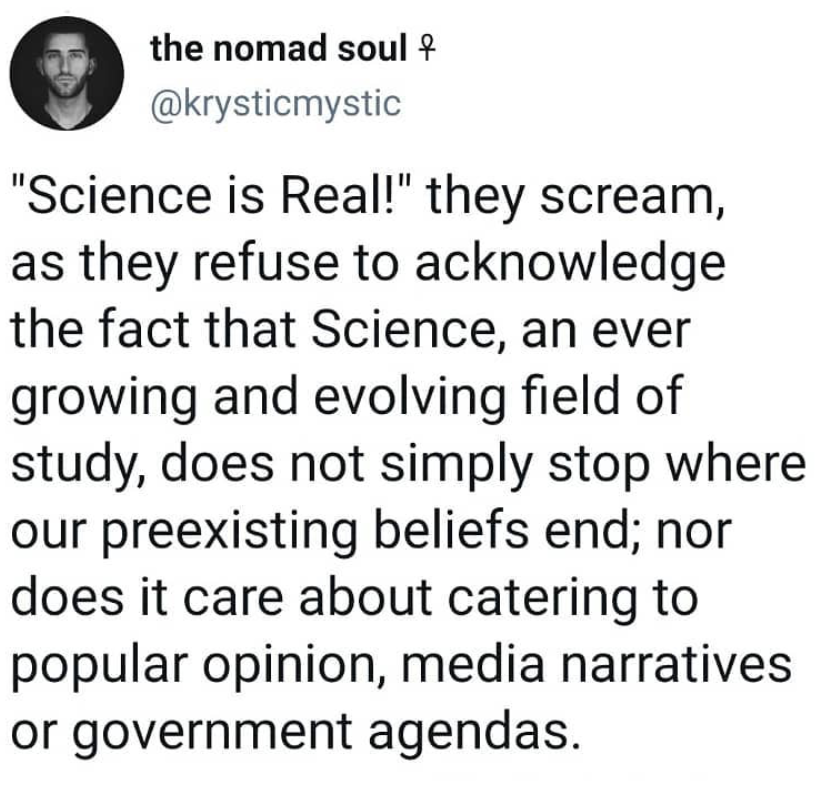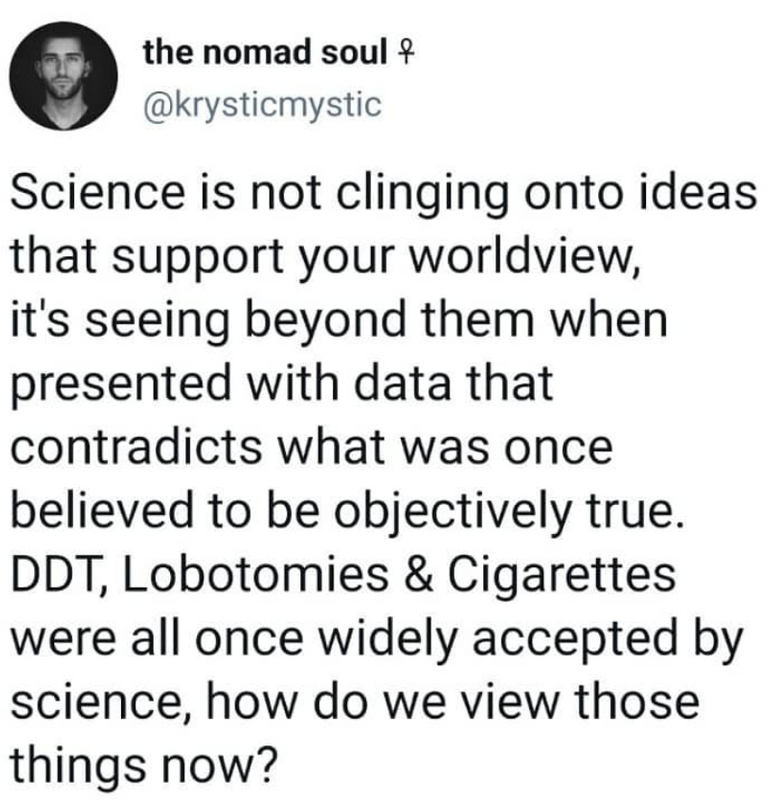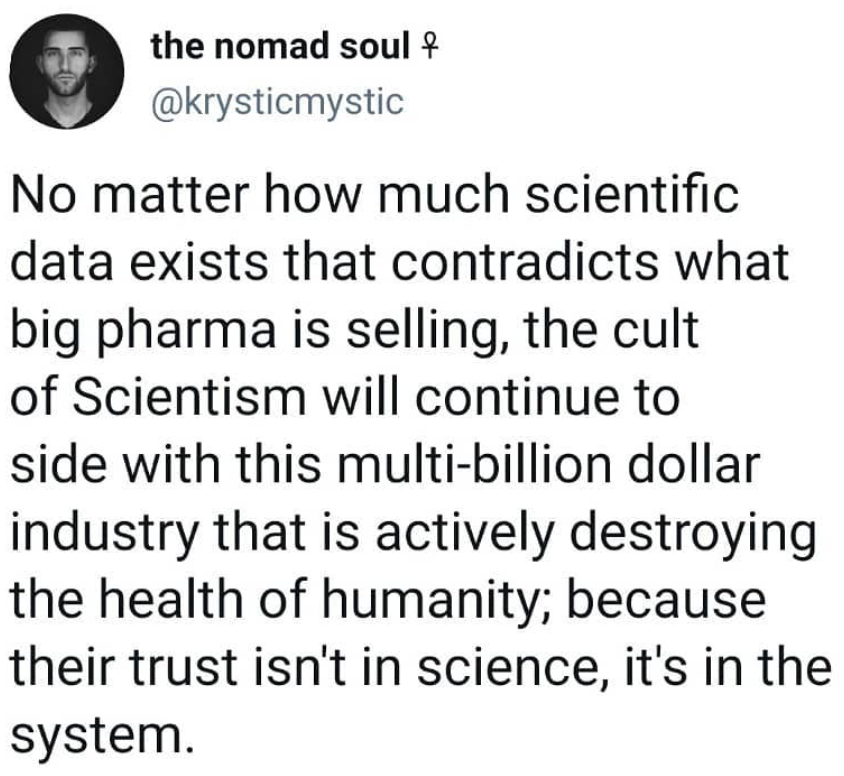 It shall certainly be interesting to watch as the house of cards falls, how all these kneeling at the altar of $cience when the dumbing, deafening, and blinding errors certain fixed ways of thinking and dictating how sovereign individuals ought to do with their own bodies.
Until then, perhaps we best just sit back and watch the show...