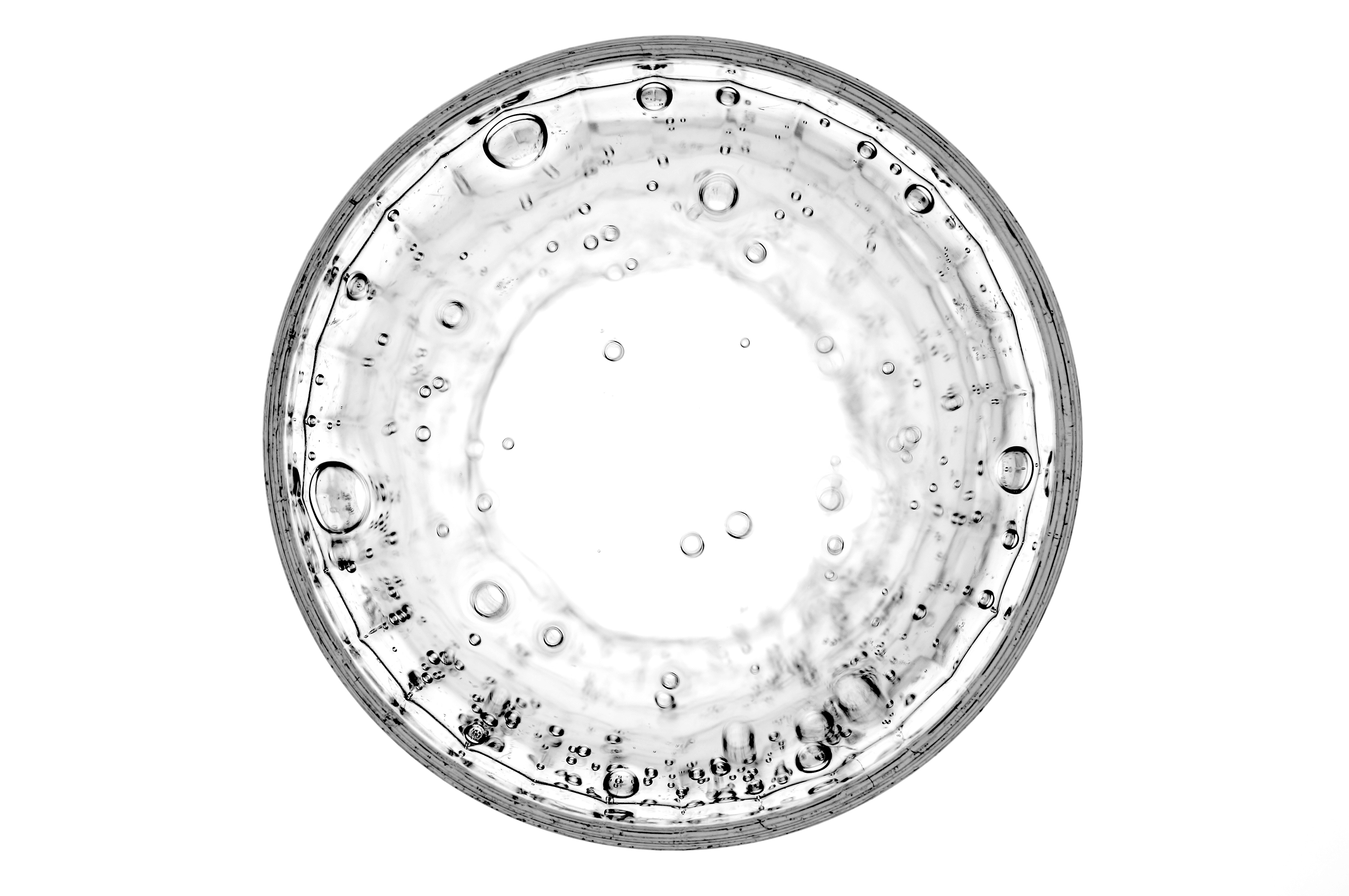 by Theodore White, mundane Astrolog.sci
News reports as of March 26, 2021 are saying that Covid-19 is beginning to spike in over a dozen states in new variants most with high vaccination rates.
Consider this, there are numerous novel coronavirus variants evolving around the world. There now appear to be more than a dozen versions of SARS-CoV-2 being reported.
On Thursday, March 25, 2021, the Virginia Department of Health announced that two new COVID-19 variants were reported in the state.
Health officials said samples of the B.1.427 and B.1.429 variants were collected between December and February from Virginia residents. It is unclear which region the samples came from.
"The Department of General Services Division of Consolidated Laboratory Services confirmed the cases using next-generation sequencing analysis, which provides a genetic blueprint of the virus that causes COVID-19," the health department said.
Both mutations emerged in California last summer, the health department said.
Fourteen cases of the B.1.427 variant were reported in Virginia, along with nine cases of the B.1.429 strain.
The mutations are linked to increased person-to-person transmission, health officials said.
The health department reported 1,559 new COVID-19 cases - bringing Virginia's total to 610,263.
These variants are the third and fourth mutations reported in the state.
Meanwhile, Montana's Department of Public Health and Human Services (DPHHS) officials announced on March 17th that the state now has 19 total confirmed cases of COVID-19 virus variant strains.
The U.S. Centers for Disease Control and Prevention (CDC) notified DPHHS March 16 and March 17th that of 11 additional variant cases that match two California variant strains and a New York variant strain.
These cases involve specimens of Montana residents that were submitted for testing dating back from January to early March 2021.
The 11 cases are from Beaverhead, Cascade, Glacier, Hill, Jefferson, Madison, Phillips, Roosevelt, Silver Bow and Valley.
When these samples were submitted for testing, the California strains and New York strain had not yet been classified by CDC.
The 11 cases are in addition to 8 UK variant cases confirmed in Gallatin County residents. Three of the Gallatin cases were just confirmed.
The CDC has three separate classifications of COVID variants. The strains identified in Montana are consistent with strains identified across the United States.
The three classifications are labeled as followed: variant of interest, variant of concern and variant of high consequence.
Currently there are no variants that rise to the level of high consequence in the U.S.
"Montana continues to submit both random and suspect COVID-19 samples to the CDC for testing," DPHHS Director Adam Meier said.
"As more surveillance and testing continues, it's not surprising to find more confirmed variant cases in Montana and the US. The information that is learned through identifying more variants will be vital going forward," he added.
To date, nearly all states now have confirmed cases of at least one of the variant strains.
On Jan. 25th, health officials reported the first case of the B.1.1.7 variant that emerged in the United Kingdom. There have been 127 cases identified in the commonwealth since.
The more infectious U.K. coronavirus variant that scientists believe could "sweep the world" could be up to twice as deadly as previous dominant variants; underscoring the urgency of ongoing vaccination campaigns and rigorous monitoring to identify potentially dangerous mutant viruses as they arise.
The B.1.1.7. variant, which was first identified tearing through parts of the U.K. in late 2020, is both more infectious (some scientists say by as much as 70%) and between 30% and 100% more deadly than previous dominant variants of the virus, researchers reported in the British Medical Journal Wednesday, based on an analysis of death rates in over 54,000 people infected with Covid-19.
"Coupled with its ability to spread rapidly this makes B.1.1.7 a threat that should be taken seriously," said Robert Challen, the study's lead author and a researcher at the University of Exeter.
Leon Danon, a researcher from the University of Bristol and a senior author of the study, said the finding highlights that the apparent ability of Covid-19 "to mutate quickly," adding that there is a "real concern that other variants will arise with resistance to rapidly rolled out vaccines."
"Monitoring for new variants as they arise, measuring their characteristics and acting appropriately needs to be a key part of the public health response in the future."
Since being identified in the U.K. last year, the B.1.1.7 variant has been reported in over 100 countries around the world, where a number of other variants are also cause for concern.
The U.K. was praised for the speed at which it detected the novel mutant and genomic surveillance of viruses is going to be a vital part of managing the pandemic as vaccines are rolled out.
Ellen Brooks-Pollock, a researcher from the University of Bristol and one of the paper's authors, said it was "fortunate the mutation happened in a part of the genome covered by routine testing."
She warned that "future mutations could arise and spread unchecked" without careful surveillance.
American officials say that the U.K. variant will become the dominant strain in the U.S in spring 2021 and it has already been found in a number of American cities and states.
Another virus variant - the B.1.351 strain - which first surfaced in South Africa, was reported in Eastern Virginia on February 5th. There are now some 26 known cases in the state.
"With the combined state and national surveillance efforts, it is likely that additional cases with SARS-CoV-2 variants of concern will be identified," the health department said.
Four out of five mutations on the Centers for Disease Control and Prevention's "variants of concern" list have been identified in Virginia.
Variants of concern could show evidence of increased transmissibility, increased disease severity, and impact diagnostics, treatments, and vaccines.
Public health authorities in South Korea say they are remaining vigilant against a uptick in cases of COVID-19 variants, as the nation's total virus caseload has topped 100,000 - just three months since it exceeded 50,000.
Although the increase in the number of new cases reported daily is mainly in the greater Seoul area, the tally is expected to rise further due to sporadic cluster infections across the country.
The country added 494 more COVID-19 cases, including 471 local infections, for Thursday, March 25, 2021 raising the cumulative number of cases to 100,276, according to the Korea Disease Control and Prevention Agency (KDCA.)
Seven more deaths from COVID-19 were reported, increasing the total to 1,716. The fatality rate was 1.70 percent, the KDCA said.
Concerns over a spike in new infections are looming, but in particular, a new 'double mutant' variant found in the nation of India has put health authorities on alert over quarantine measures, following the launch of the national vaccination program.
While most of the coronavirus variants are more harmful, the double mutant virus is known to be more infectious.
It not only spreads faster and causes severe complications, but also possibly leaves vaccines ineffective, as I have warned about earlier in my forecast posts.
The vaccines against COVID-19 that have been administered in the country and around the world create neutralizing antibodies in the body, and this property blocks the virus from entering the body.
However, the double mutant may be able to escape the effect of these antibodies - invalidating the effectiveness of the vaccines.
As of Monday, March 22nd, at least 211 people were confirmed to have been infected with the coronavirus variant believed to have originated in the United Kingdom, followed by 30 with the South Africa variant and 8 people with the Brazil variant, according to the KDCA.
In addition to the three most-known mutations from the U.K., South Africa and Brazil, the number of other mutations is steadily increasing - 118 people were confirmed to have been infected with the California variants of the coronavirus - including cases believed to have been found in New York state and the country of Nigeria.
The number has increased significantly in the past 10 days, since the total number of variant cases reported was 75, on March 11th.
In Europe, German Chancellor Angela Merkel said her country faced a "very serious" situation, as the number of British variants continues to soar there.
"We are now basically in a new pandemic. The British mutation has become dominant," Merkel told a news conference on Monday, March 22nd.
She initially proposed a lockdown, calling on citizens to stay at home for five days over the Easter Holidays to try to curb the third wave of the pandemic. But she later rescinded the plan following mounting criticism from business leaders and scientists.
Merkel still urged all Germans to get vaccinated as soon as they can.
Meanwhile in South Korea, a total of 767,451 people, including 32,456 on Wednesday, March 24th have been given COVID-19 vaccine shots up until Thursday, accounting for 1.5 percent of the country's population.
AstraZeneca's vaccine accounted for 707,481 recipients, while Pfizer's was given to 59,970 people.
A total of 10,113 cases of side effects following vaccination have been reported, but most of them have turned out to be mild symptoms, such as headaches, fever and nausea.
To curb the uptick in the greater Seoul area, the government decided to extend the current social distancing scheme, the third highest in the five-tier scheme, for another two weeks, until April 11th.
The official death count from Wuhan novel coronavirus (COVID-19) injections has nearly doubled since early March 2021 and the Centers for Disease Control and Prevention (CDC) does not appear to be at all concerned.
The agency failed to respond to inquiries about how it investigates reported deaths, whether or not autopsies are being conducted, and what standards are used to determine whether or not vaccination is causally associated with a reported injury or death.
The only thing the CDC has provided thus far is silence, which is unacceptable in light of the fact that there are now more than 38,444+ reports of adverse effects from COVID-19 vaccines in the CDC's Vaccine Adverse Event Reporting System (VAERS.)
As I noted in an earlier post, there were 1,170+ reported deaths associated with coronavirus vaccine shots at that time.
As of March 24, 2021, that number has soared to 1,739 deaths along with 6,286 reports of serious injuries, which are worse than those generally classified as adverse events.
At this point in time, we do not even know whether healthcare providers are reporting all injuries and deaths following vaccination for the Wuhan coronavirus (COVID-19) because the standards used are unknown. The CDC would seem to not want anyone to know these details.
The latest VAERS data shows that in a single week, 478 cases of vaccine-related Bell's Palsy were reported.
Of these, 66% occurred after vaccination with the Pfizer-BioNTech injection, while the remaining 36 percent, roughly, resulted from the Moderna injection.
The first Johnson & Johnson (J&J) vaccines were also administered that same week, resulting in at least nine cases of anaphylactic shock.
Because the J&J vaccine contains Polysorbate 80, a known allergen, some believe this is the ingredient responsible for these anaphylactic reactions.
Both the Moderna and Pfizer-BioNTech vaccines contain polyethylene glycol (PEG), another known allergen that some have speculated is also causing anaphylactic reactions. I have also outlined in detail how the messenger RNA (mRNA) component of the vaccines may also be responsible.
The March 11, 2021, VAERS data release also shows 734 people who are now permanently disabled after being injected, along with another 6,689 cases of people having to be rushed to an emergency room.
Nearly 4,000 vaccinated people have had to be hospitalized after their vaccines with 1,205 for life-threatening complications.
Of the 1,739 reported deaths, 30% occurred within 48 hours of vaccination, while 21 percent occurred within 24 hours.
Forty-six percent of deaths occurred in people who became sick within 48 hours of being vaccinated.
By comparison, during the same period, there were only 85 deaths reported following flu vaccines.
The average age of those dying from the injections is 77.9, the data shows.
The youngest person to die from a COVID-19 vaccination was 18 years old.
At least 289 pregnant women who were injected reported adverse events as well - including 90 cases of miscarriage or premature birth.
According to VAERS, the teenager developed fatigue, body aches and a headache one day after receiving the Moderna vaccine on March 3, 2021.
It also noted that the youngest reported death age dropped from 23 to 18.
On March 5th he complained of chest pain, and died in his sleep later that day.
According to the Hawaii's Department of Health, it has begun to report on covid-19 cases occurring in people who are fully vaccinated against the novel coronavirus.
The Department is labeling these "breakthrough cases," but says that people should not be alarmed. It turns out that healthcare professionals are not worried about these post-vaccination Covid-19 cases.
For over one year, Covid-19 cases have been treated as a serious issue, with 14-day quarantines and aggressive contact tracing.
But if the Covid-19 case is detected after vaccination, then the public should not be alarmed?
In my view, the mass attempts to get as many needles in people's arms as possible, health authorities deceive patients about vaccine safety and efficacy as they nonchalantly brush aside any Covid-19 cases that appear in the fully vaccinated.
The unchecked spread of the more contagious coronavirus variants in the country of Brazil appears to have created even more dangerous versions of the virus that causes COVID-19.
A team of researchers from Fiocruz, a large public health research lab run by Brazil's Ministry of Health, documented the changes.
Their findings were recently posted in a preprint on Virological.org, ahead of peer review.
The study describes 11 coronavirus sequences from five Brazilian states.
Each had telltale changes to the virus receptor, making it one of the known variants.
But, each also had additional changes to another important region of the virus known as the N-terminal domain (NTD.)
The changes were deletions of important antibody-binding sites.
Many of these were key deletions of a mutation that has arisen independently in other circulating variants and has been seen in viral mutations in convalescent patients with cancer, suggesting that it conveys an important advantage to the virus.
Since the beginning of the pandemic, scientists expected the virus to mutate, or change.
Viruses can also lose or gain portions of their genetic code.
Molecular biology has a term for it: Indel, which means insertion or deletion.
These insertions or deletions are a more abrupt change than a point mutation.
When they occur in the virus' spike protein, they can modify the shape of coronavirus, allowing it to escape the grasp of "lock and key" antibodies that fit onto these binding sites.
"There are many antibodies that are generated for this NTD region.
So these mutations are very likely to to make the virus even more resistant to being neutralized," study author Felipe Naveca, MD, vice president of Research and Innovation at Fiocruz Amazonia told Medscape.
Modeling by Naveca and his team suggests the deletions will limit the ability of antibodies to grab these viruses and block them from infecting us.
Naveca also says, however, that these variants with indels are still uncommon. They were observed early, and scientists believe that they are not yet widespread.
"But the detection serves as a warning and we need to monitor their occurrence. That is why genomic surveillance is done," the researcher said.
Brazil reports that it continues to be in the midst of another devastating wave of COVID-19 infections, fueled by variants and political inaction.
Hospitals have run out of beds and other key supplies, like ventilators and oxygen, and Brazilian President Jair Bolsonaro has balked at the idea of asking citizens to wear masks and refuses to implement lockdowns, saying the price to the country's economy would be too high.
Researchers who were not involved in the study said the findings should put the rest of the world on alert.
John Mellors, MD, chief of infectious diseases at the University of Pittsburgh School of Medicine, said the finding was "not surprising, but concerning."
Mellors and his colleagues were part of a team of researchers who documented one of the same changes in a patient with cancer who fought the virus for more than 2 months.
Over time, genome sequencing revealed that the patient, who was treated with convalescent plasma and the antiviral drug Remdesivir to try to boost his immune response, was the host of at least six different SARS-CoV-2 variants.
The variants had many of the mutations that are carried by the variants that have arisen in the United Kingdom, South Africa, and Brazil.
The N-terminal domain deletions documented in the new preprint have been detected in other parts of the world as well.
A separate study, published earlier this month in the journal Science, found that other deletions also hamper antibodies.
In response to infection or a vaccine, our bodies make a whole orchestra of y-shaped antibodies that are each designed to grab onto a virus in slightly different places.
So losing one of these antibody docking sites on the virus, by itself, isn't necessarily cause for alarm.
But the more the coronavirus shape shifts and changes, the more our immune defenses lose their collective punch, and eventually the changes allow the virus to cause a reinfection or to defeat the protection created by a vaccine.
Other researchers who were not involved in the study said that while the findings were interesting and worth watching, it was still too early to know for sure what this particular combination of mutations could mean.
"I'm sure there will be a follow-up paper that will profile these to death and like sort of, you know, explain what are the exact effects of each of these, and I'm sure that's probably just around the corner," said Pavitra Roychoudhury, PhD, an instructor in the Department of Laboratory Medicine at the University of Washington in Seattle.
Right now, according to the CDC, which is tracking the variants, there are no virus variants that cause tests, vaccines, or treatments to fail completely.
"The biggest move we all need to make is to vaccinate as far and wide as we possibly can to prevent the virus from replicating," said Mellors. "No replication, no evolution.
"So if we shut down replication and spread, we'll be OK, and that's a huge, enormous undertaking across the globe to shut it down."
BILL GATES & THE PANDEMIC'
Meanwhile, news emerged from Bill Gates that he thinks the pandemic will be over at the end of 2022.
The Microsoft founder said the health crisis has been an "incredible tragedy," but one bright spot has been the arrival of vaccines.
"By the end of 2022 we should be basically completely back to normal," Gates said, in an interview for Polish newspaper Gazeta Wyborcza and television broadcaster TVN24.
His wife, Melinda Gates, also provided a similar timeline earlier this month when asked when she believed global herd immunity could be reached against the virus.
Noting that vaccines probably won't reach developing countries "en masse" until the end of this year, she said that "it'll be sometime in 2022."
"And boy, I think we're all looking forward to that. There are a lot of people that are suffering, not just in the US but everywhere," Melinda said on CNBC.
The couple has given at least $1.75 billion through the Bill and Melinda Gates Foundation to help the global fight against coronavirus.
The funds have gone to aid some vaccines makers, diagnostics as well as potential treatments.
In a uncanny 'coincidence,' I clearly remember how COVID-19 began circulating among global populations within days of Gates' meeting because I had been already covering it.
In autumn 2019, shortly before the COVID outbreak, Gates and other powerful individuals began planning how to censor vaccine safety advocates from social media during a table-top simulation of a worldwide pandemic, known as Event 201, says Robert F. Kennedy, Jr.
According to Kennedy, who writes on March 11, 2021 that:
"Over the last two weeks, Facebook and other social media sites have deplatformed me and many other critics of regulatory corruption and authoritarian public health policies.
So, here is some fodder for those of you who have the eerie sense that the government/industry pandemic response feels like it was planned - even before there was a pandemic.
A document shows that a cabal of powerful individuals did indeed begin planning the mass eviction of vaccine skeptics from social media in October 2019, a week or two before COVID began circulating.
That month, Microsoft founder Bill Gates organized an exercise of four "table-top" simulations of a worldwide coronavirus pandemic with other high-ranking "Deep State" panjandrums.
The exercise was referred to as EVENT 201.
Bill Gates' co-conspirators included representatives from the World Bank, the World Economic Forum (Great Reset), Bloomberg/Johns Hopkins University Populations Center, the Centers for Disease Control and Prevention, various media powerhouses, the Chinese government, a former Central Intelligence Agency/National Security Agency director (there is no such thing as a former CIA officer) vaccine maker Johnson & Johnson, the finance and biosecurity industries and Edelman, the world's leading corporate PR firm.
At Gates' direction, these eminences role-played members of a Pandemic Control Council, war-gaming government strategies for controlling the pandemic, the narrative and the population.
Needless to say, there was little talk of building immune systems, off-the-shelf remedies or off-patent therapeutic drugs and vitamins, but lots of chatter about promoting uptake of new patentable antiviral drugs and vaccines.
But the participants primarily focused on planning industry-centric, fear-mongering, police-state strategies for managing an imaginary global coronavirus contagion culminating in mass censorship of social media.
Oddly, Bill Gates now claims that the simulation didn't occur.
On April 12, 2020, Gates told BBC, "Now here we are. We didn't simulate this, we didn't practice, so both the health policies and economic policies, we find ourselves in uncharted territory."
Unfortunately for that whopper, the videos of the event are still available across the Internet. They show that Gates and team did in fact simulate health and economic policies.
So, it is very hard to swallow that Gates has forgotten.
Gates's Event 201 simulated COVID epidemic caused 65 million deaths at the 18-month endpoint and global economic collapse lasting up to a decade.
Compared to the Gates simulation, therefore, the actual COVID-19 crisis is a bit of a dud, having imposed a mere 2.5 million deaths "attributed to COVID" over the past 13 months.
The deaths "attributed to COVID" in the real-life situation are highly questionable, and must be seen in the context of a global population of 7.8 billion, with about 59 million deaths expected annually.
The predictions of decade-long economic collapse will probably prove more accurate - but only because of the draconian lockdown promoted by Gates.
Gates' Event 201 script imagines vast anti-vaccine riots triggered by internet posts.
The universal and single-minded presumption among its participants was that such a crisis would prove an opportunity of convenience to promote new vaccines, and tighten controls by a surveillance and censorship state.
Segment four of the script - on manipulation and control of public opinion - is most revealing.
It uncannily predicted democracy's current crisis:
The participants discussed mechanisms for controlling "disinformation" and "misinformation," by "flooding" the media with propaganda ("good information"), imposing penalties for spreading falsehoods and discrediting the anti-vaccination movement.
Jane Halton, of Australia's ANZ Bank, one of the authors of Australia's oppressive "no jab, no pay" policy, assured the participants that Gates Foundation is creating algorithms "to sift through information on these social media platforms" to protect the public from dangerous thoughts and information.
George Gao, the prescient director of the Chinese Center for Disease Control, worries about how to suppress "rumors" that the virus is laboratory generated:
"People believe, 'This is a manmade'… [and that] some pharmaceutical company made the virus."
Chen Huang, an Apple research scientist, Google scholar and the world's leading expert on tracking and tracing and facial recognition technology, role-plays the newscaster reporting on government countermeasures.
He blames riots on anti-vaccine activists and predicts that Twitter and Facebook will cooperate in "identify[ing] and delete[ing] a disturbing number of accounts dedicated to spreading misinformation about the outbreak" and to implement "internet shutdowns … to quell panic."
Dr. Tara Kirk Sell, a senior scholar at Bloomberg School of Health's Johns Hopkins Center for Health Security, worries that pharmaceutical companies are being accused of introducing the virus so they can make money on drugs and vaccines:
"[We] have seen public faith in their products plummet." She notes with alarm that "Unrest, due to false rumors and divisive messaging, is rising and is exacerbating spread of the disease as levels of trust fall and people stop cooperating with response efforts. This is a massive problem, one that threatens governments and trusted institutions."
Sell reminds her fellow collaborators that "We know that social media is now the primary way that many people get their news, so interruptions to these platforms could curb the spread of misinformation."
There are many ways, Sell advises, for government and industry allies to accomplish this objective:
"Some governments have taken control of national access to the Internet. Others are censoring websites and social media content and a small number have shut down Internet access completely to prevent the spread of misinformation. Penalties have been put in place for spreading harmful falsehoods, including arrests."
Matthew Harrington, CEO of Edelman Public Relations agrees that social media must fall in line to promote government policy:
"I also think we're at a moment where the social media platforms have to step forward and recognize the moment to assert that they're a technology platform and not a broadcaster is over. They in fact have to be a participant in broadcasting accurate information and partnering with the scientific and health communities to counterweight, if not flood the zone, of accurate information. Because to try to put the genie back in the bottle of misinformation and disinformation is not possible."
Stephen Redd, the Admiral of the Public Health Service, has the sinister notion that government should mine social media data to identify people with negative beliefs:
"I think with the social media platforms, there's an opportunity to understand who it is that's susceptible … to misinformation, so I think there's an opportunity to collect data from that communication mechanism."
Adrian Thomas of Johnson & Johnson announces "some important news to share from some of "our member companies [Pharma]": We are doing clinical trials in new antiretrovirals, and in fact, in vaccines!"
He recommends a strategy to address the problems to these companies when "rumors were actually spreading" that their shoddily tested products "are causing deaths and so patients are not taking them anymore."
He suggests, "Maybe we're making the mistake of reporting and counting all the fatalities and infections."
Former CIA deputy director, Avril Haines unveiled a strategy to "flood the zone" with propaganda from "trusted sources," including "influential community leaders, as well as health workers."
He warns about "false information that is starting to actually hamper our ability to address the pandemic, then we need to be able to respond quickly to it."
Matthew Harrington (Edelman CEO) observes that the Internet - which once promised the decentralization and democratization of information - now needs to be centralized:
"I think just to build a little bit on what Avril said, I think as in previous conversations where we've talked about centralization around management of information or public health needs, there needs to be a centralized response around the communications approach that then is cascaded to informed advocates, represented in the NGO communities, the medical professionals, et cetera."
Tom Inglesby (John Hopkins biosecurity expert advisor to the National Institutes of Health, the Pentagon and Homeland Security) agrees that centralized control is needed:
"You mean centralized international?"
Matthew Harrington (Edelman) replies that information access should be: "Centralized on an international basis, because I think there needs to be a central repository of data facts and key messages."
Hasti Taghi (Media Advisor) sums up: "The anti-vaccine movement was very strong and this is something specifically through social media that has spread. So as we do the research to come up with the right vaccines to help prevent the continuation of this, how do we get the right information out there? How do we communicate the right information to ensure that the public has trust in these vaccines that we're creating?"
Kevin McAleese, communications officer for Gates-funded agricultural projects, observes that:
"To me, it is clear countries need to make strong efforts to manage both mis- and disinformation. We know social media companies are working around the clock to combat these disinformation campaigns.
The task of identifying every bad actor is immense. This is a huge problem that's going to keep us from ending the pandemic and might even lead to the fall of governments, as we saw in the Arab Spring. If the solution means controlling and reducing access to information, I think it's the right choice."
Tom Inglesby, director of Bloomberg's Johns Hopkins Center for Health Security concurs, asking if "In this case, do you think governments are at the point where they need to require social media companies to operate in a certain way?"
Lavan Thiru, Singapore's Finance Minister suggests that the government might make examples of dissidents with "government or enforcement actions against fake news. Some of us, this new regulations are come in place about how we deal with fake news.
Maybe this is a time for us to showcase some cases where we are able to bring forward some bad actors and leave it before the courts to decide whether they have actually spread some fake news."
Read the attached transcript here ->> https://childrenshealthdefense.org/.../Event-201-Pandemic...
In that document, you will see for yourselves how Bill Gates, and others in government, pharma and intelligence apparatus actually telegraphed their plans in 2019 to censor and control the media during the outbreak - before the pandemic actually was announced six months later in March 2020 by the World Health Organization.
Dr. Julius Pham, chair of the COVID-19 committee at Queen's Medical Center, admitted that the vaccines aren't perfect but did offer significant protection against hospitalization.
This statement is deception as well. According to the latest updates to the Vaccine Adverse Events Reporting System (VAERS), there have been 6,786 emergency room visits after administration of Covid-19 vaccines in the United States.
There have also been 5,920 doctor's visits and 762 permanent disabilities linked to the experiment.
Most shocking, the Covid-19 vaccine is associated with 4,063+ hospitalizations and another 1,644 fatalities.
At least 38, 303 adverse events have been reported in the U.S. so far, representing less than one percent of all issues associated with these vaccines.
Most of these issues aren't being reported and are being accepted as normal.
People are sometimes bedridden after the second dose of mRNA and are suffering from fever, chills and severe headaches.
Rather than to address these serious issues, many healthcare professionals are telling patients these vaccine injuries are much easier to endure than a hypothetical infection.
Patients are told that any coronavirus infection after Covid-19 vaccination is a mild infection compared to what they would have experienced.
This is also an untrue statement, for most Covid-19 cases were mild, asymptomatic, and easily treated.
How do health authorities make such a general assumption about potential infections, as they plunge needles, with experimental, untested vaccines, into people's arms and promise brighter days?
If these experimental vaccines worked as promised, then fully vaccinated patients should never become infected.
Instead, the fully vaccinated are told to wear a mask and avoid family members until everyone submits to the group experiment.
This is a blatant confession that the vaccine science does not work. Dr. Michael Walter, Kalihi-Palama Health Center, spoke to KITV4:
"Over time, as more people get vaccinated, we have more time under our belt with this vaccine, we have a better idea of how long the protection lasts."
According to clinical studies, the so-called protection didn't last for long, as antibody levels waned within two to three months.
In order to stay concurrent with the vaccine science, vaccinated individuals will theoretically NEVER be fully vaccinated and would need updates to their cells four to six times each year.
The makers of the mRNA vaccine science at Moderna report that they have "hacked" human DNA and are using mRNA to upload software and updates to human cells.
If the fully vaccinated are getting infected - then is it already time to upgrade their system?
In the end, it will be much easier to convince the vaccine compliant population to segregate those who are "vaccine hesitant" - blaming healthy people for spreading infections they do not have, but sooner or later, the vaccinated will go along with all the new vaccine updates in order to be considered "safe" again.
Meanwhile, AstraZeneca may have included "outdated information" in touting the effectiveness of its COVID-19 vaccine in a U.S. study, federal health officials said Tuesday, March 23, in an unusual public rift that could further erode confidence in the vaccine.
'ASTRAZENECA ACCUSED OF CHERRY-PICKING DATA?'
In response, AstraZeneca said that it is working on more up-to-date information and that the more recent findings are consistent with its initial announcement that the vaccine offered strong protection. It promised an update within 48 hours.
In an extraordinary rebuke, just hours after AstraZeneca on Monday, March 22nd, announced its vaccine worked well in the U.S. study, an independent panel that oversees the study scolded the company for cherry-picking data, according to a senior administration official.
The panel wrote to AstraZeneca and U.S. health leaders that it was concerned the company chose to use data that was outdated and potentially misleading instead of the most recent and complete findings, according to the administration official, who discussed the contents on the condition of anonymity given the sensitivity of the matter.
The letter goes on to say:
"Decisions like this are what erode public trust in the scientific process."
The U.S. study was supposed to help settle lingering questions about the effectiveness of a vaccine that is being widely used in Europe and other parts of the world and is about to be considered for use in Americans, too.
Rebuilding confidence in its vaccine was what AstraZeneca had hoped to accomplish on Monday, when it announced that a predominantly U.S. study of 32,000 volunteers showed its vaccine was 79% effective in preventing symptomatic COVID-19 disease, and that no vaccinated volunteers had suffered severe illnesses or hospitalizations.
But shortly after midnight, the National Institutes of Health (NIH) issued a statement saying the independent monitors that oversee the study had "expressed concern that AstraZeneca may have included outdated information from that trial, which may have provided an incomplete view of the efficacy data."
The NIH urged the company to "ensure the most accurate, up-to-date efficacy data be made public as quickly as possible."
Outside experts were surprised and puzzled by the spat. But they noted that ultimately the Food and Drug Administration will scrutinize all the data before deciding whether AstraZeneca's vaccine can be rolled out in the U.S.
"It would seem that whatever this communication misstep is, at the end of the day the data will have to stand for itself," said Dr. Jesse Goodman of Georgetown University, a former FDA vaccine chief.
The NIH's Dr. Anthony Fauci told ABC's "Good Morning America" that the incident "really is what you call an unforced error" and that he expects the discrepancy to be straightened out.
Fauci also said the episode shows the U.S. regulatory system is working: "The data and safety monitoring board picking up this discrepancy was an example of a safeguard."
But that nitty-gritty seldom is seen by the public, something now exposed by the extraordinary microscope being applied to development of the world's COVID-19 vaccines.
Every vaccine trial is overseen by a "data and safety monitoring board," or DSMB.
These boards include scientists and statisticians who are experts in their fields but have no ties to either the government or the vaccine makers.
In the AstraZeneca study, just like studies of the other vaccines in use, some participants get the real vaccine and the rest get dummy shots, and neither they nor their doctors know which is which.
Only the DSMB has the power to unlock the code of who got which and peek at how the volunteers are faring before a study is finished.
The DSMB watches for safety concerns and also deems when the study has met pre-determined endpoints showing it's time for an effectiveness calculation.
It was the NIH-appointed DSMB that raised the concerns about AstraZeneca's data, in a letter first reported by The Washington Post and the New York Times.
On Tuesday, March 23rd, AstraZeneca said that the data it first released included COVID-19 cases that occurred up to Feb. 17, as the study rules specified, and that it is continuing to analyze cases that have occurred since then. It said a preliminary analysis of more recent data was consistent with what it had already reported.
It is common for companies developing COVID-19 vaccines to release early data and to continue studying results as they come in.
The vaccine is used widely in Britain, across the European continent and in other countries, but its rollout was troubled by inconsistent study reports about its effectiveness, and then last week a scare about blood clots that had some countries temporarily pausing inoculations.
The U.S. study findings announced by AstraZeneca were consistent with studies from elsewhere - and real-world use in Britain - that found the vaccine offers good protection against the worst COVID-19 has to offer.
But company executives refused repeated requests from journalists to provide a breakdown of the 141 COVID-19 cases it was using to make the case for the shot's effectiveness.
The company has said it aims to file an application with the FDA in the coming weeks.
'PFZIER VACCINES HALTED IN HONG KONG?'
Hong Kong health officials have stopped all shipments of the Pfizer vaccine after multiple defects were identified and reported.
According to the South China Morning Post on March 25, 2021, it appears that front-line healthcare workers discovered over fifty instances of cracked and leaking vials.
How can Pfizer guarantee the consistency and safety of the mRNA science, if they cannot keep the vials intact and properly preserved?
There is no practical way to ensure the safety of an experimental vaccine that has to be preserved at minus 93 degrees Fahrenheit.
The Pfizer mRNA vaccine is shipped in boxes that can only be opened twice a day for a maximum of 180 seconds.
If the nano-particles in the vaccine are not properly preserved at this correct temperature, they become dangerous and ineffective to human immune systems.
Moreover, a manufacturing feat at this scale is naturally prone to multiple errors.
After the leaking vials were identified, Hong Kong health officials canceled vaccine appointments at all twenty-one community vaccination centers.
At least 1,080 doses had already been administered at nineteen vaccination centers the same day the doses were suspended.
Citizens who were scheduled to get the Pfizer vaccine that day were told they could not get the jab "until further notice."
Some of the vaccine junkies angrily waited at the vaccination centers, demanding that they get vaccinated.
Hong Kong's covid-19 vaccination program had previously dealt with eight incidents of cracked BioNTech vials and twenty-two air pressure issues resulting in leaks.
These quality control issues were all traced back to the manufacturer and were not the result of sabotage along the distribution process.
After another sixteen reports of leaking vials, Hong Kong's Director of Health had to investigate.
There were an additional eleven vials that were stained, with suspicious marks on the exterior of the glass containers.
These vials were traced back to batch #210102, of which, over one hundred fifty thousand doses had already been injected into arms.
The Hong Kong Director of Health is preparing to open batch #210104, which includes seven hundred fifty-eight thousand reserve doses.
BioNTech, the manufacturer, has launched a separate investigation into the botched, stained and leaking vials. BioNTech wrote to Hong Kong health officials, confirming that there are no safety issues with the batch.
However, BioNTech requested that Hong Kong stop using vials from that batch out of an abundance of caution. BioNTech wrote that the one hundred fifty thousand doses that were already received from that batch pose no safety risk to the people who received them.
~ source Theodore White
Should we be surprised?