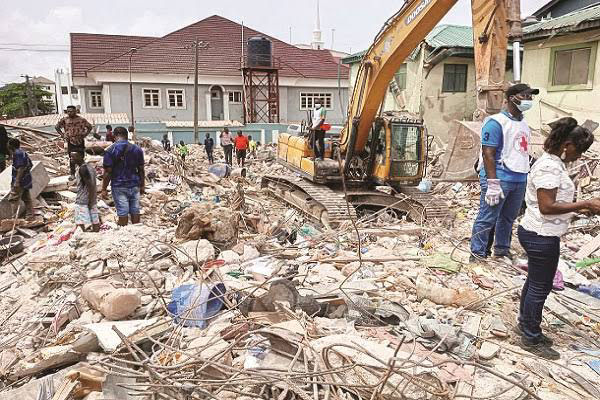 source
Invariably, this is now a repeat of process as there is an increasing rate of building collapse in Lagos state Nigeria after one collapsed last three days still in Lagos state,Nigeria. An awful feeling about this is just not the collapse but the date rate which is at increase once there is a building collapse.
Now turning to be a norm for building collapse in Lagos state Nigeria as both completed and uncompleted building are been eroded down. Of recent as about two weeks ago was it heard about the collapse of 21storey building still under construction that collapsed. If this being the case of even the buildings not yet completed are falling and lives lost then imagine what could be the fate if it has been furnished and been rented out then people living therein.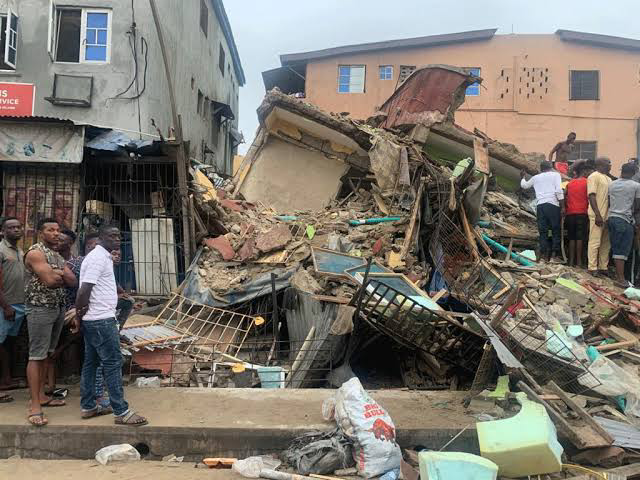 source
For descriptive purposes, its been said that the collapse is sited at onipanu area of Lagos and that this incident occurred at around 1:07am today being the 13th day of July 2022.
Many parties are to be blamed for this,starting from the government and the engineers in charge of the constructions. This is so because the government been the middle man and the most primary factor in charge of every development along and within the state. For every building there is always an arm of the government or an agency in charge of monitoring and knowing the affairs of such building before its been even thought of being erected. This agency makes such that the land is been inspected very well to know the site,the capacity of such land to carry any edifice so as to determine what and what would be allowed in there,the monitoring of such building so as to make such that original materials are been used so as not to endanger Lives.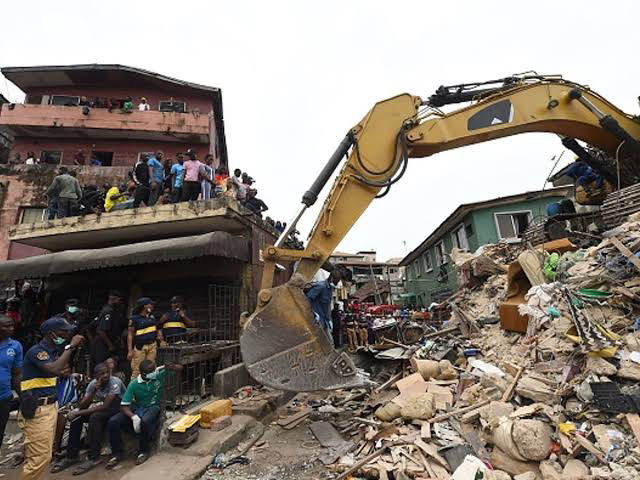 source
On the other hand,the engineer in charge of the site should be questioned much more as he is the overall architect of that building. The construction process,the maps,the monitoring, the inspection, the advice and many more involved in a building should be of great concern to the engineer.
Another aspect worth looking into is the examination of the site as to know how strong and durable the said site is so as to know the nature of the construction to be carried in there whether is just a bungalow or a story building. If all these processes are not been kept and obeyed by both parties then death is been invited.