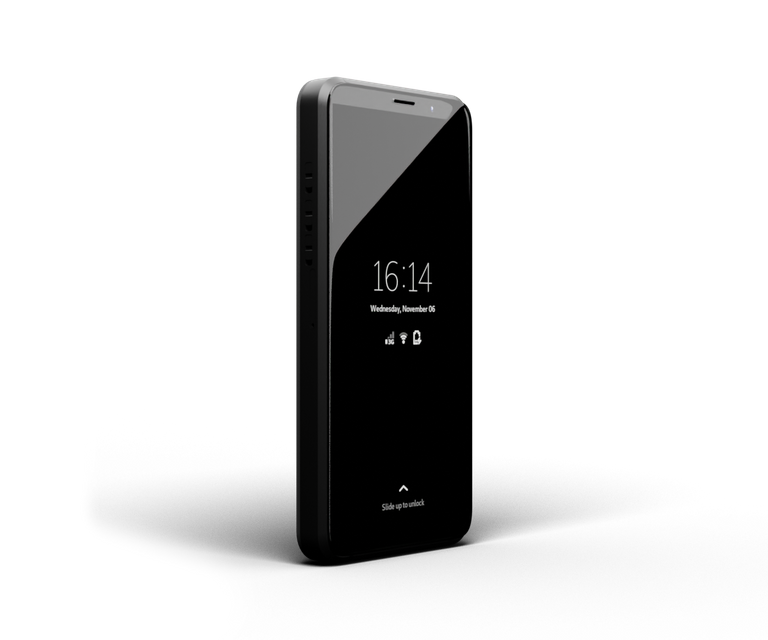 You are all aware that your iPhone and Android smartphones track you wherever you are and steal your data. You are aware that Google and Apple went over the creepy line and are now deeply in the territory of crime. What can you do?


You have to stop them somehow, and protect your privacy. First logical question would be: Would you give up a smartphone? Never! Alright, what then?
You can try to modify Google's Android, as it was tried by Cyanogen project (abandoned in 2016) and its successor Lineage OS – operating system for mobile devices, developed as free and open-source software based on the official releases of Android. The idea was noble, but it was not possible for the developers to follow a rapid hardwer and sofware improvements of a various manufacturers models.
A Better Solution
Another possibility would be a development of a deGoogled operating system which could work with multiple hardware platforms. For example, like /e/ Project of /e/ foundation – completely deGoogled, open source, privacy-enabled version of Android:
Duration: 15:22
You can install /e/OS at many (mainly older) smartphnes, or you can buy a new phone with preinstalled /e/OS.
Here is, for example, the cheapest model, Gigaset /e/-GS290 which goes for 259,90€, and has following specs:
| Hardware | specifications |
| --- | --- |
| Networks | 2G/3G/4G LTE |
| Sim Slots | Dual Nano-SIM |
| Display size | 6.3 in/16 cm, 14.5 x 6.7 cm |
| Screen resolution | 2340 x 1080 – 19.5:9 |
| Internal Memory | 4GB |
| Internal storage | 64GB |
| Front facing camera | 4 megapixel |
| Rear facing camera | 16 megapixel |
| Bluetooth | 5.0 |
| Wifi | 802.11a/b/g/n |
| Expandable storage | yes, up to 256 GB |
| NFC | yes |
| VoLTE | Not yet supported by /e/OS on this phone |
| VoWi-Fi | Not yet supported by /e/OS on this phone |
| Headphones | 3,5mm stereo |
| Charges via | USB-C |
| Dimensions | (HxWxD) 157 × 75.1 × 9.65mm |
| Weight | 190 g |
| SAR | 0.46w/kg |
And you get /e/OS synchronised free account with your email address that ends with "@e.email", 1GB of free and private storage, convenient backup and access for your mail, calendar, contacts, documents, tasks and notes…
Hmmm, not bad at all for the price. That is, unless you can believe Android could be deGoogled completely. If not…
The Best Solution
The third, and arguably the best solution, is to ditch Android completely, and go for a new platform with a new operating system. People have already done that. A company named Purism have made a modular hardware platform driven by the new PureOs, linux based operating system. Their model named Librem 5 has several interesting features. For example, it is completely modular…
…it has hardware kill switches for the key components, like WiFi, Bluetooth, cellular signal, microphone & camera…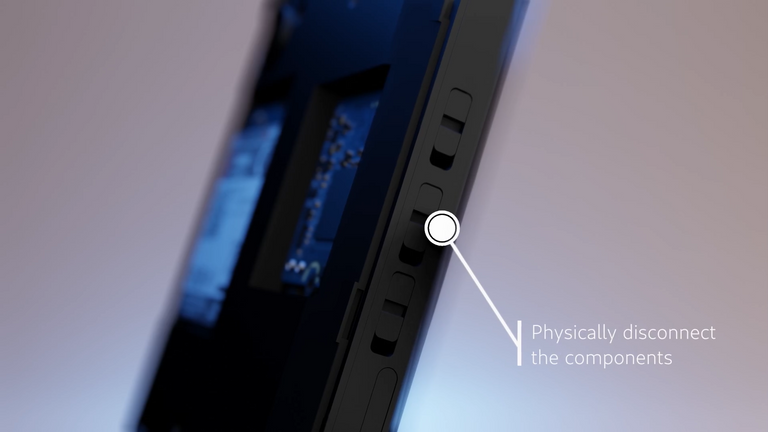 …and thank God, you can replace (and upgrade) your battery again:
Furthermore, with PureOS you will get a true convergence between the smartphone and Librem laptop line, as this is one and the same operating system on all Librem devices:
And contrary to the Apple pirates, you get lifetime updates for your device: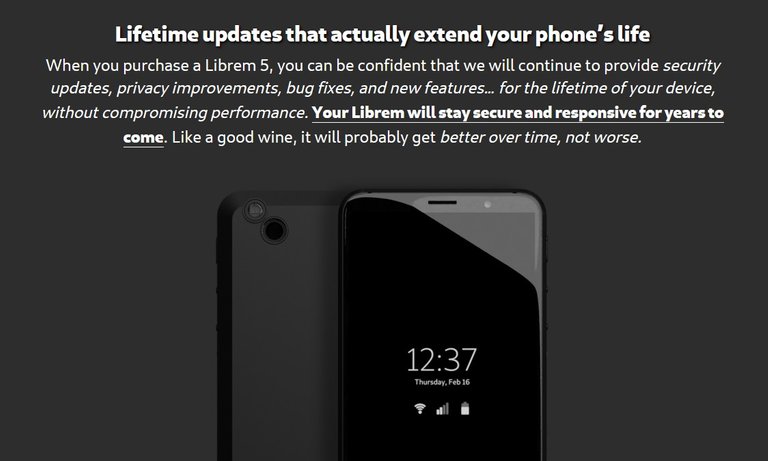 Hardware
specifications
.
.
CPU
NXP® i.MX 8M Quad core Cortex A53, 64bit ARM @max 1.5GHz (auxiliary Cortex M4)
.
.
GPU
Vivante GC7000Lite
.
.
RAM
3 GB
.
.
Storage
32 GB eMMC internal storage
.
.
External Storage
microSD (2TB max)
.
.
Screen
5.7″ IPS TFT 720×1440
.
.
Baseband
Option 1
Broadmobi BM818
Option 2
Gemalto PLS8
SIM Size
nanoSIM
WLAN
Redpine Signals RS9116: 802.11 abgn 2.4GHz/5GHz
.
.
Bluetooth
Bluetooth 4
.
.
GPS
TESEO LIV3 multiconstellation GNSS receiver
.
.
NFC
No
.
.
DAC
Wolfson Media WM8962
.
.
3.5mm Jack
Yes (stereo out and mono microphone in)
.
.
Loudspeaker
Yes
.
.
FM Radio
No
.
.
Battery
4,500mAh, user-replaceable
.
.
USB
USB C: USB 3.0 data, PowerDelivery (Dual-Role Port), video out (DisplayPort)
.
.
Buttons
Power, volume ± buttons
.
.
Kill Switches
3 – WiFi, Cellular, Microphone/Cameras (all 3 will turn off GPS)
.
.
Accelerometer
"9-axis" by ST, LSM9DS1 (gyro, accel, magnetometer)
.
.
Ambient light and Proximity Sensor
Yes (VCNL4040)
.
.
Back Camera
13 Mpx with flash LED
.
.
Front Camera
8 Mpx
.
.
Notification LED
Yes (RGB LED with PWM control per color)
.
.
Smartcard Reader
3FF format smart cards (microSIM card size)
.
.
Haptic Motor
Yes
.
.


If it all is still to expensive for you, try with the cheapest option: Pinephone. It's a 'barebone' $149.99 or $199.99 phone option supported by all major Linux phone projects. Battery is nothing to write home about… I meant to send an SMS home about, but if we presume you won't be gaming and watching movies on the privacy dedicated phone, then it is usable. If you want a serious comparison with Librem and iPhone, try here:
Duration: 21:37
Now all we need is a device with a good scrambler inside…


PS Speaking of alternatives, we have to mention again more alternatives alongside other Google Alternatives: The best Google Chrome alternative is TOR (The Onion Router) Browser and one more solution to detach yourself from omnipresent Google search would be an excellent Startpage.com search alternative.
Never forget Julian Assange was the first to expose global criminals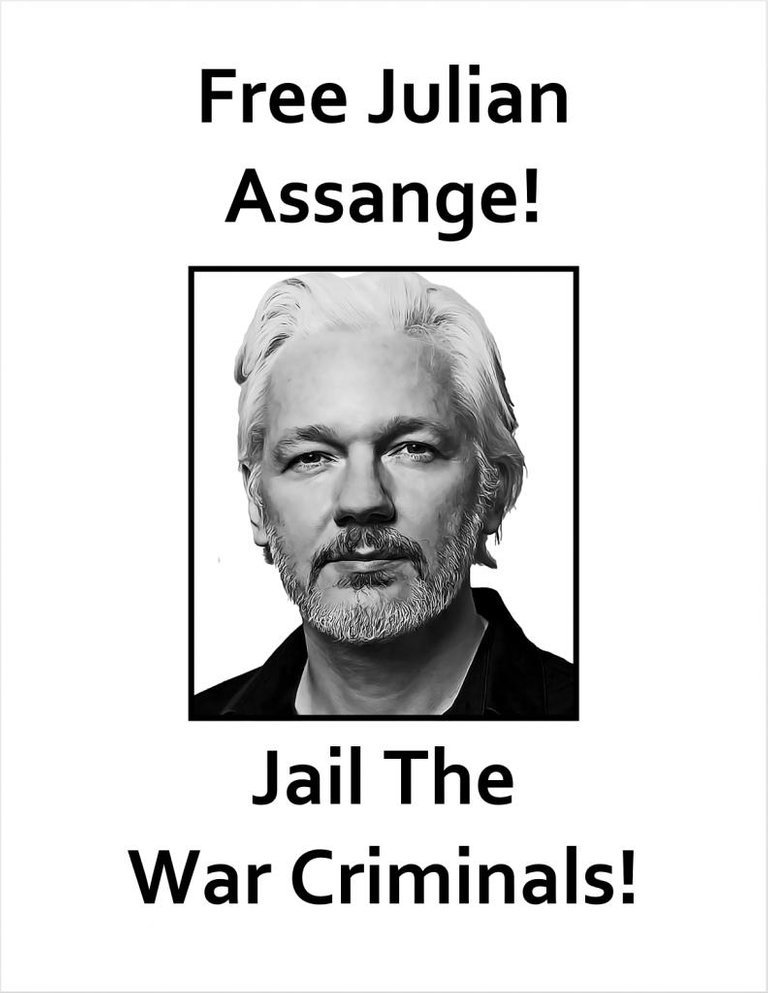 * * *
Related posts: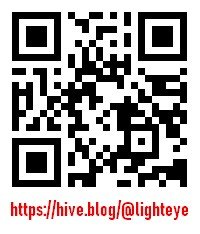 Check out ABRA and easily invest in 28 cryptocurrencies or BIT10, an index of the top cryptos. Use this link to sign up and get $25 in free bitcoin after your first Bank/Amex deposit, or 1.5% cash back when you exchange cryptos

1GZQG69sEKiMXKgGw9TcGcUCBoC4sC1ZYp