The NBC Central Twitter account tweeted about a new "fashion accessory" that NBA players will wear at Disney world (to start). This is part of the new COVID-19 tracing technology that is being pushed into society.
NBA players will wear a 'smart ring' at Disney world, per http://CNBC.com
The Oura smart ring is capable of predicting COVID-19 symptoms up to 3 days in advance with 90% accuracy. The ring can measure body
temperature, respiratory functions and heart rate.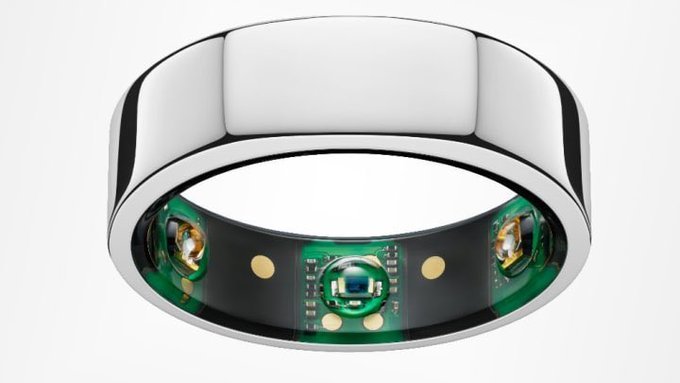 From the CNBC article:
The NBA is using wearables in an effort to keep players and staff safe from coronavirus when the season restarts in July at Disney World in Orlando.
Players will have the option to use a wearable ring to provide them with a wellness assessment.
A social distancing alarm will notify players when they are within six feet of others.
The NBA's Disney plan includes 22 teams traveling to Orlando to play games in what is being described as "a bubble," at Disney's Wide World of Sports complex. Players that decide to participate will be subject to extensive testing, quarantines from their families and strict rules pertaining to social behavior. The league memo, which is more than 100 pages long, outlines its plan to keep players safe and the tools it will be utilizing in order to do so.
Players will also be given access to a MagicBand that they will be required to wear at all times, except during workouts and games. The Disney MagicBand will act as a hotel room key and let players check in at security checkpoints and coronavirus screenings.
For further safety assurance, the league said it is investigating the use of an access control software that utilizes the MagicBand to provide them access and entry into campus facilities. For example, when a player arrives at a security checkpoint, their MagicBand would display green or red depending on their health status to allow or deny them entry.
...all team and league staff will be required to wear a small device on their credential that will serve as an alarm that will set off an audio alert when within six feet of another person for a period longer than five seconds. The memo said the alarm can detect allowable pairs of people, such as teammates, a physician or patient, and it won't set off the alarm. Players will be given the option to wear this alarm, but it's not a requirement.
Sounds like fun to be an NBA player. But whatever, they get paid millions so it's acceptable to them I assume. Better than not getting paid.
It's touted as being 90% accurate to predict if you have COVID-19, up to 3 days ahead of symptoms showing up.
The holistic and integrated neuroscience platform developed by the RNI continuously monitors the human operating system, which allows for the accurate prediction of the onset of viral infection symptoms associated with COVID-19
What about the 10% of errors? When/if more people adopt this to "stay safe", their health bracelet will send data to a health monitor to act upon the data. These tracking/tracing employees or health officers will then make sure you are isolated, quarantined and contacts traced. Have an appointment you need to get to in days to come? Too bad.
The RNI is the Rockefeller Neuroscience Institute. Nothing to see here, the Rockefellers are "good people" and so are their foundations. They've never conspired to control people, ever.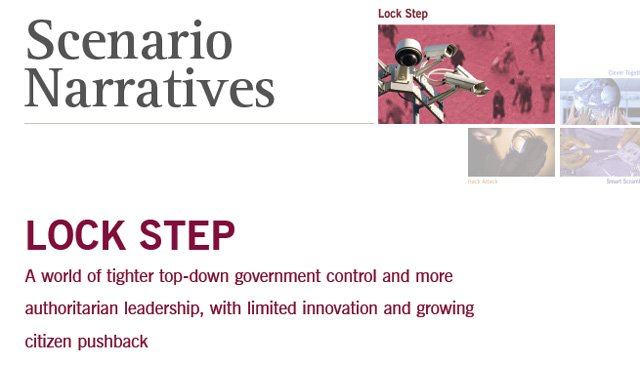 This is medical pre-crime. And people are expected to trust this technology to "keep usu safe" from something as lethal as a severe flu according to the CDCs own numbers. At the RNI site on COVID-19, they speak of the Oura bracelet as "AI-drven monitoring" for protecting health and the economy. They also specify a smartphone app and what it tracks:
The Rockefeller Neuroscience Institute smartphone app goes beyond physical symptom and body temperature tracking through a holistic integrated neuroscience approach – measuring daily changes in physiological, psychological, cognitive, and behavioral biometrics.
Yes, that's holistic alright, but not in the good way most people think of the word. It's holistic in that it's tracking and tracing everything it can about you.
This medical pre-crime and "holistic" monitoring of nearly everything about your physical and psychological state is alarming. It's surprising so many people will welcome this. All of this surveillance and control technology is justified as needed to protect everyone from everyone else, for the greater good.
This type of medical monitoring is a gold mine for insurance companies as well. How better to asses the health of a client and approve or reject health insurance, and set rates to grant the policy. Eventually I see that they will incorporate this tech and IoT with 5G connectivity as a requirement for insurance.
I once saw a movie or something along these lines. You wake up, go take a pee. The IoT toilet tests your urine to let you know if you've been eating healthy or not. If it detects high levels of something unhealthy, you get a warning. If you fail to "correct" your behavior, after a few warning you will have a your insurance fees increase automatically, if not canceled eventually.
We are being sold this tech through a lie that we need it, and it's there for us, to protect us, to keep us safe, for our own benefit. Unfortunately, I see this type of big data tech and the technology that collects data from our lives as moving full speed ahead. Data is the new oil.