Elon is bad. Messed with me at cloning. Is totally down with them.
Elon Musk and his bought and paid for 15 year old "Grimes" have been at cloning stabbing me and blabbing at me while I'm in restraints. So the celebs can see and hear them.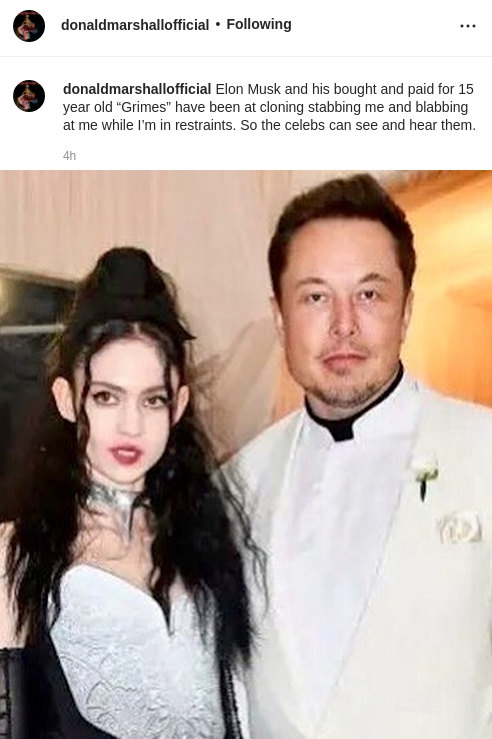 The grimes woman doesn't even remember cloning. Passes her around to people at cloning to bang. She's willing. All doped up there.
~ Donald Marshall
Why you should NEVER believe Elon Musk! (part Deux) ~ Thunderf00t

BONUS PICTURE of Elon Musk hanging out with Ghislaine Maxwell