Two very different perspectives... Which predictions have been accurate?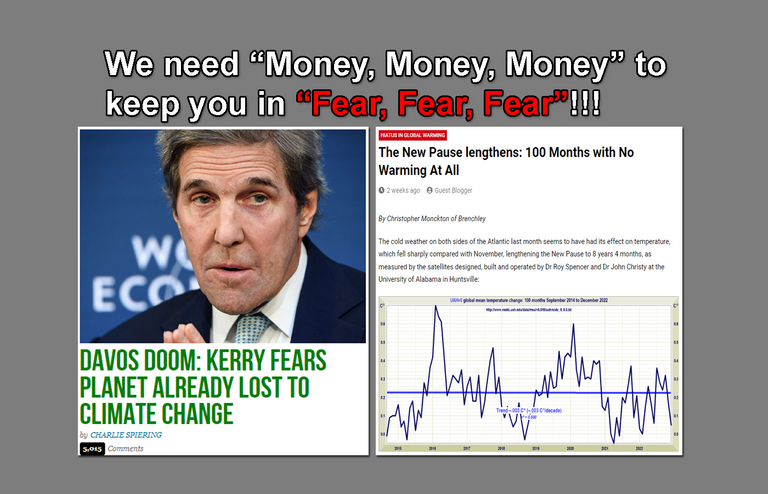 I am not going to spend a lot of time on this post. I think sharing the two articles with VERY different information will give you plenty to think about on your own.
Which predictions that the alarmists have made for closing on two decades have come to pass?
Who has actually been more accurate?
Do you continue to trust people that continue to be wrong?
Why do you endorse paying people that appear to be really bad at their job? (That is if you assume their job to be what they say in public.)
Here are the two articles... Have fun.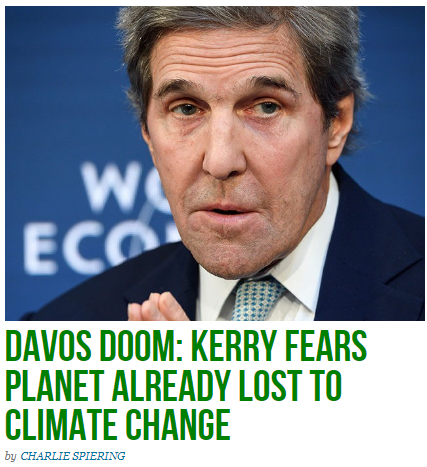 Too Late! At Davos, John Kerry Predicts 'Worst Consequences' of Climate Change Despite Carbon Cutting Efforts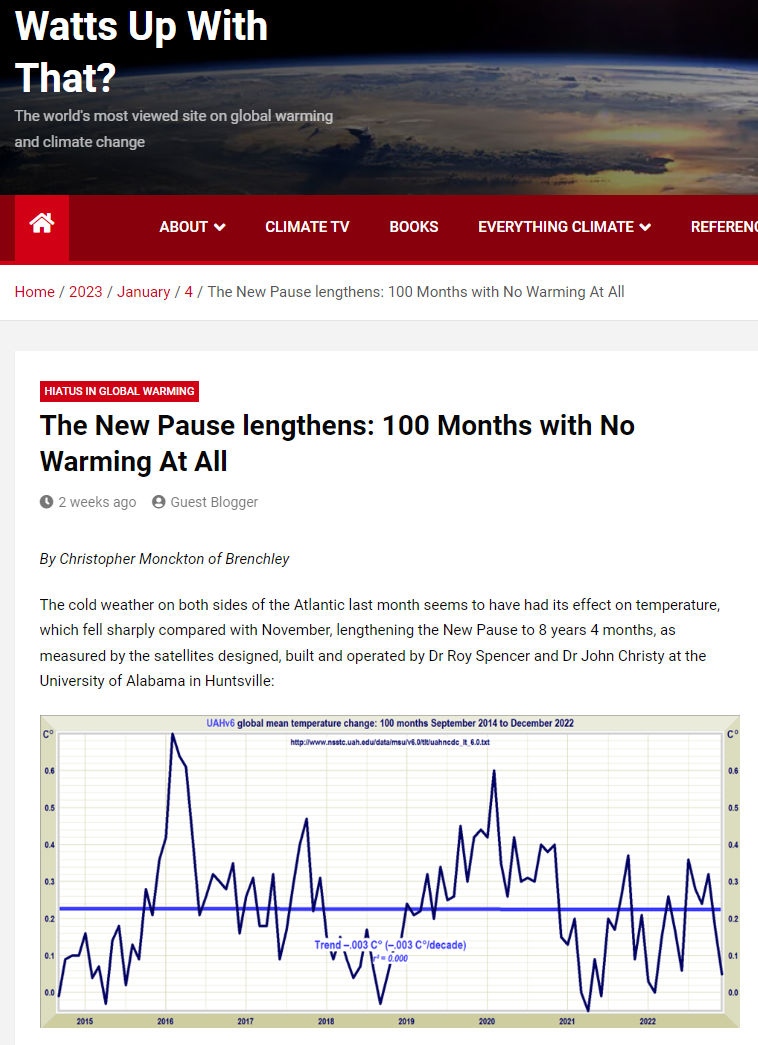 The New Pause lengthens: 100 Months with No Warming At All
---
If you happen to be one of those people that engages mental spam filters when you see something coming from Breitbart I can share a few articles about Kerry at Davos (WEF) from other places.


John Kerry Says We Need "Money, Money, Money, Money" To Combat 1.5 Degrees Of Climate-Change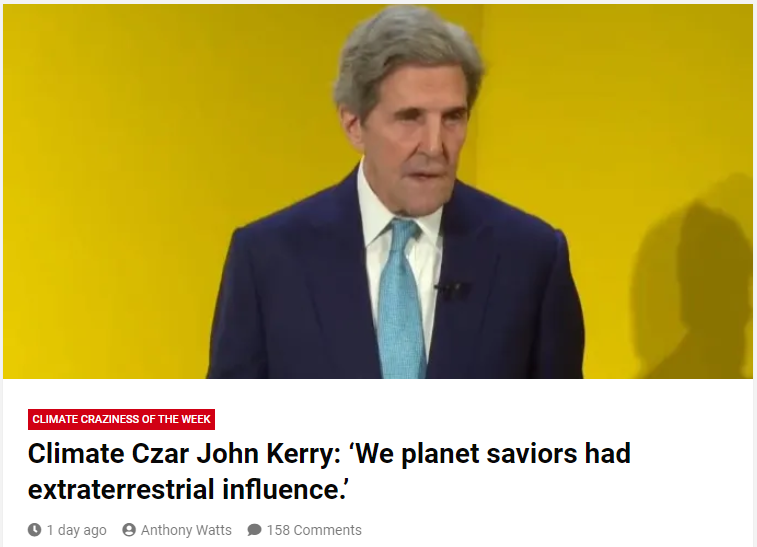 Climate Czar John Kerry: 'We planet saviors had extraterrestrial influence.'
---
I thought I'd throw this in here for those that still think the "Green agenda" being pushed by the "elites" has anything to do with being Green.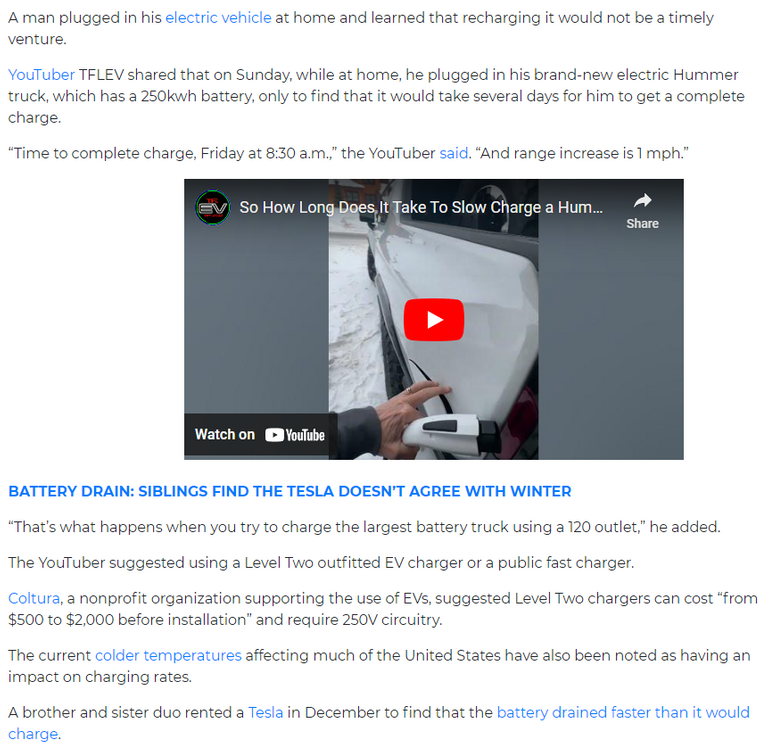 I added links to the article that came from as an edit to my post about Electric Vehicles (EVs) from a few days ago.
---
---