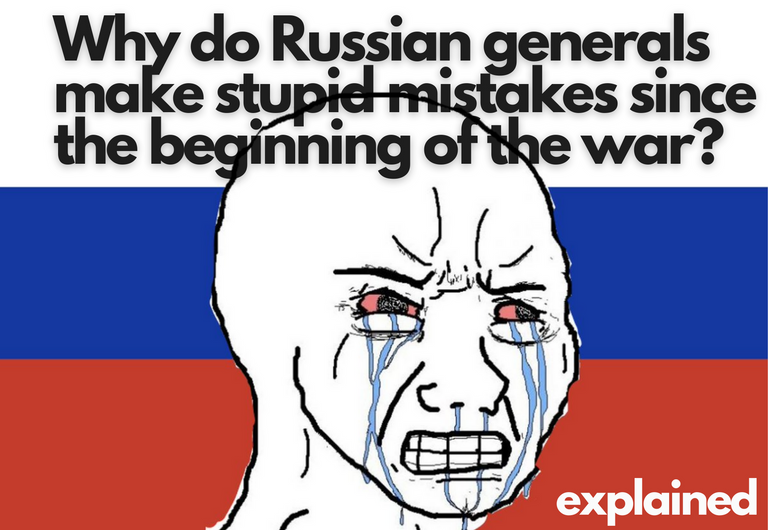 Since the beginning of the war, you have probably heard about the slow progress made by the Russian troops in Ukraine because of the strong civilian and military resistance of the Ukrainian people. However, the Russians are almost helping them, by making the most amateur and idiotic mistakes imaginable, since this whole campaign, has been a complete mess from the start.
It all started with the Russians, going to war, with equipment, that was hardly maintained and the tanks and trucks were losing tires, as soon as they crossed the border and when they were not losing tires, they were simply breaking down every few minutes, bringing a 40 mile long convoy, to a complete stand still.****This giant target, was constantly under fire from Ukrainian Jets and Drones, picking off specific high level targets in the convoy, however this wasn't even the Russian's biggest problem.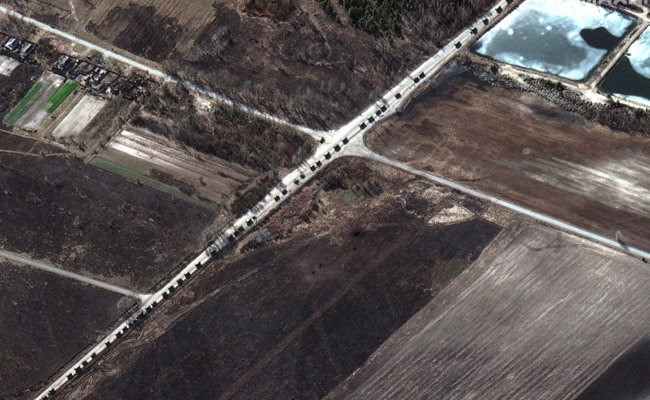 40mile russian convoy
You see the Russians, had terrible supply lines, running to the battle field and were unable to provide their soldiers with enough ammunition, fuel and food to continue fighting, which led to them constantly having to pause the battle and also resulted in mass desertion.Now remember, this all happened in just 2 weeks of fighting, so moral must have been at an absolute low from the start. So in order to fix this disaster, the giant convoy was assembled to penetrate deep into Ukraine and provide fresh supplies to the battlefield, but since the convoy got stuck every couple of miles and eventually was even stranded for several days, they were using up the very same supplies they were supposed to deliver to Kyiv.
The soldiers across various battlefields, were running out of food and thus started to plunder local supermarkets. So this all shows, what a complete mess the planning and executing of this campaign into Ukraine was, however the most spectacular failure came, when the Russian generals, decided to bomb, the Ukrainian telecommunications. Now normally this would be a smart thing to do, since you prevent your opponent, from being able to communicate, not just on a military level, but also the civilians, that want to stay and fight or fulfil a support role. However in this case, it was pretty much the dumbest thing, that you could do, since the Russians were very limited in their ability to communicate.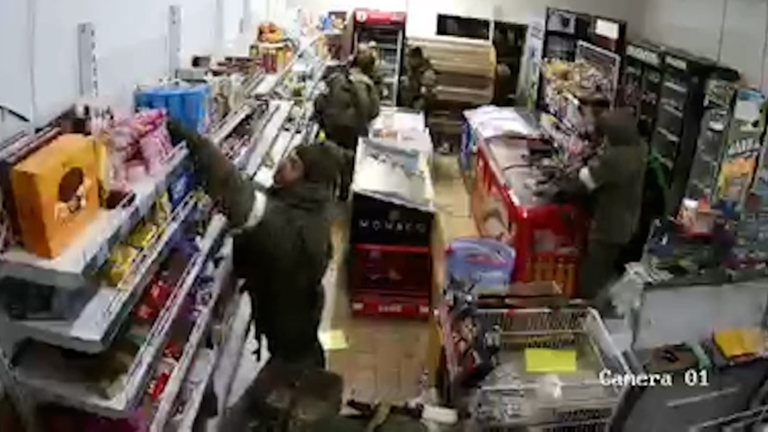 Russian soldiers collect supplies from a market in Ukraine
They relied heavily on the Ukrainian 3G and 4G network, which they used for their own encrypted communication services. So when they bombed these cell towers and power stations, they effectively destroyed their own means of secure communications.This error turned out to be a grave one, since now, the Russian had to use the old public network, in large part of Ukraine and you won't believe this, but this meant using Ukrainian sim cards. This is such an amateur, since obviously, Ukrainian intelligence has complete control over this network and they were able to listen to every single call, the Russians were making, which allowed them to prepare a perfect ambush.
Here is the audio recording of a conversation between two Russian soldiers on a Ukrainian telecom network:
During the ambush dozens of Russian soldiers were killed and several vehicles destroyed. On top of that, one of several generals was also taken out, something that seems to be happening a lot. Many military experts are stunned, by how many Russian generals, are being killed by the Ukrainian soldiers and the reason for this, lies, yet again, in the Russian communications skills.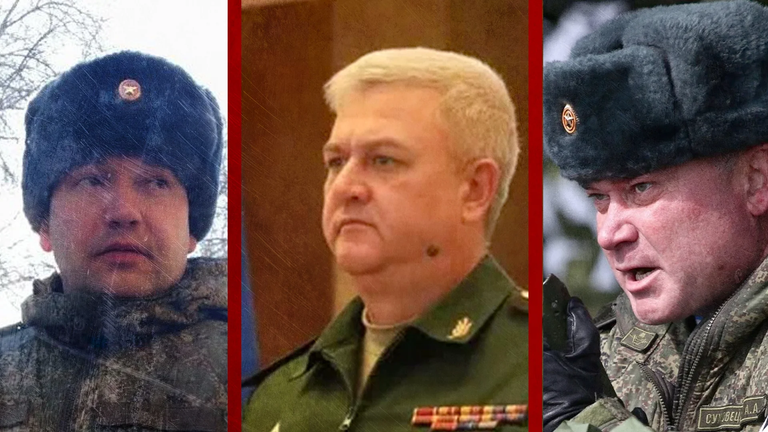 3 russian generals died in battlefield
Somehow, after all these years of investing and showing off their military might, during parades, Russians have not invested in adequate communications technology, for use on the battlefield, which means, that in order to effectively manage troop movements, the generals and other high ranking officers, are forced to enter the battlefield themselves and are constantly being put, in a dangerous position. This concept of having clear lines of communication, protecting the leadership, and keeping a good overview of the battlefield, is something even the ancient Romans understood and they executed this perfectly, without them having access to satellites. This was, "Why do Russian generals make stupid mistakes since the beginning of the war?",