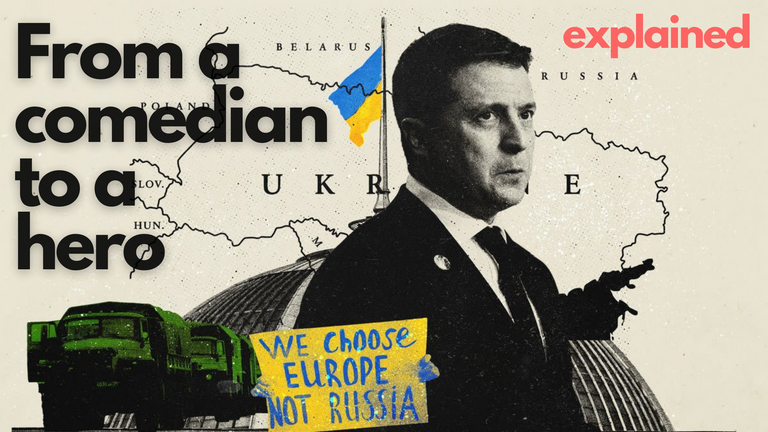 Just a few months ago, the general international audience had no clue who Volodymyr Zelenskyy was. But, ever since Russia invaded Ukraine, Zelenskyy has transformed into a national hero who's willing to stand with his people till the very last second. Now, wars aren't won by any singular person. Everyone from the military and the civilians to the donators and the press play significant roles in securing a victory. But, with that being said, none of these parties would be able to contribute to their maximum ability without great morale.
And there's no doubt that Zelenskyy has done a great job in maintaining spirits high. Considering this strong performance, you would leading teams and people, but this isn't actually true. In fact, Zelenskyy started off as an entertainer and he leveraged his popularity to get into office.
While many Ukrainians likely had their doubts when a former comedian was elected into office, Zelenskyy has more than proved that he's capable of the role. So, here's the story of Volodymyr Zelenskyy and how he became the savior leader of Ukraine.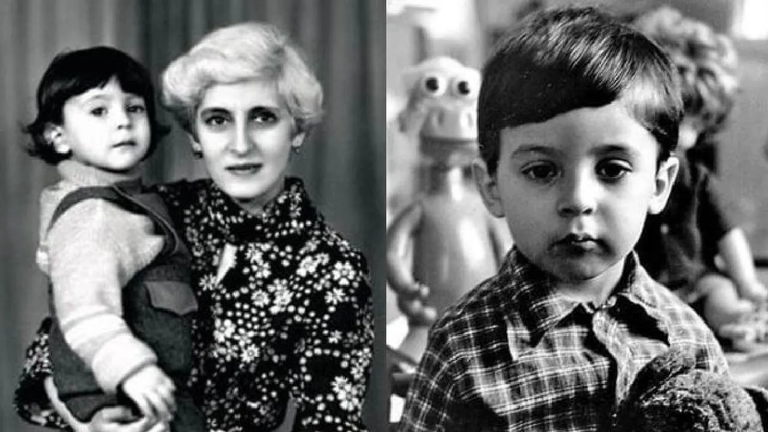 Taking a look back, Zelenskyy was born on January 25, 1978, in the former Ukrainian Soviet Socialist Republic. In terms of heritage, Zelenskyy's family was Jewish, and they were severely impacted
by the Holocaust. and had lost their lives to it.
Meanwhile, Zelenskyy's grandfather was a part of the Soviet army and fought against Given this painful past, much of Zelenskyy's family and their Jewish friends decided to leave the Soviet Union and start fresh lives in Israel and the United States, but Zelenskyy's parents decided to stay.
Zelenskyy's mother was an engineer while his father was a math professor, so clearly, this choice wasn't based on career limitations as they would've had plenty of opportunities Anyway, though Zelenskyy was born in modern-day Ukraine, he spent the first few years of his life in the Mongolian city of Erdenet which is where his father worked at the time.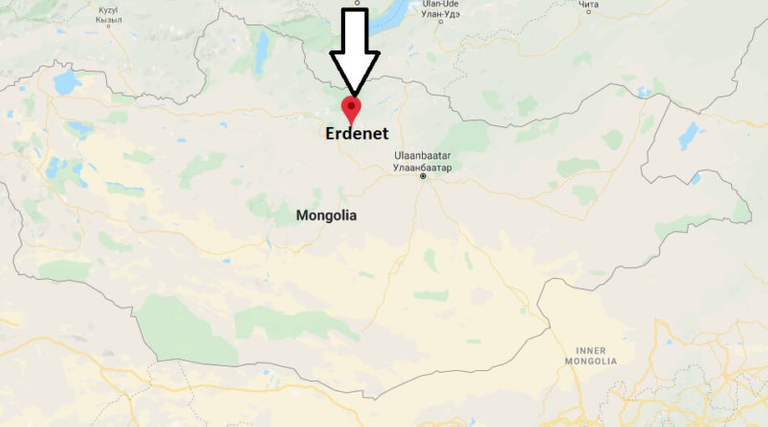 It wasn't until elementary school that Zelenskyy moved back to Ukraine. Inthat the main characteristics they recall about Zelensky are that he got good grades in school and wore an earring.
Moving into high school, at age 17, Zelenskyy would join the local KVN team which competed in comedy tournaments. Each team was required to come up with a funny greeting, improvise some jokes, and compose a humorous song that they would perform in front of the audience and judges. Zelenskyy excelled in this competition and would even be invited to join a legacy team that would go on to win KVN's major league in 1997.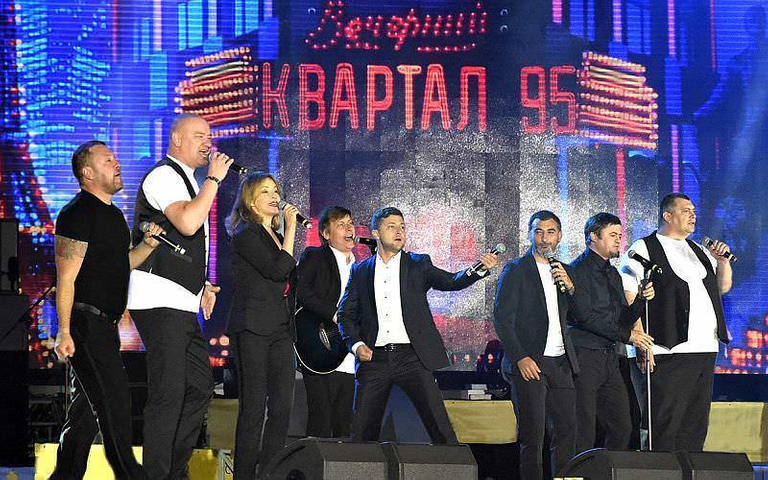 After this victory, Zelenskyy would form his own comedy team called Kvartal 95 that would regularly perform at the major leagues between 1998 and 2003. In the meantime, Zelenskyy also kept up with school as well. He passed the English language test at age 16 and would receive an educational grant to go study in Israel, but Zelenskyy's father insisted that he stay in Ukraine.
So, Zelenskyy would go on to attend Kyiv National Economic University where he earned his law Given this traditional education, you would think that Zelenskyy picked up a corporate job following college, but this was not the case. The comedy competitions that he was doing on the side had garnered him a decent amount of popularity within Ukrainian television. And, Zelenskyy decided to leverage this popularity to enter the show business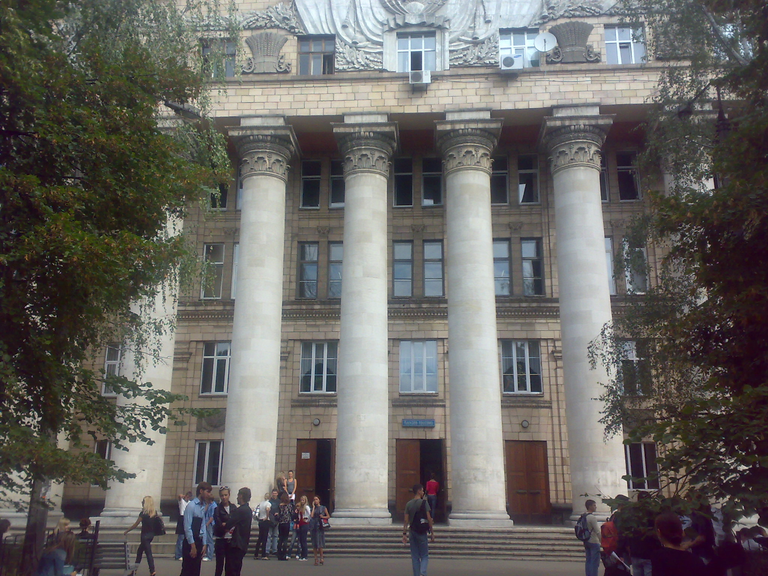 Kyiv national economic university, wikipedia
.
Zelenskyy's first career within the TV industry outside comedy was not acting but actually producing. Starting in 2003, Zelenskky began producing TV shows for a Ukrainian TV channel 1+1. The show featured the comedy team that he founded and given their previous popularity with KVN, it didn't take long for them to build up a loyal audience. Around the same time, Zelensky also dabbled with some other TV genres including Ukraine's version of Dancing With The Stars.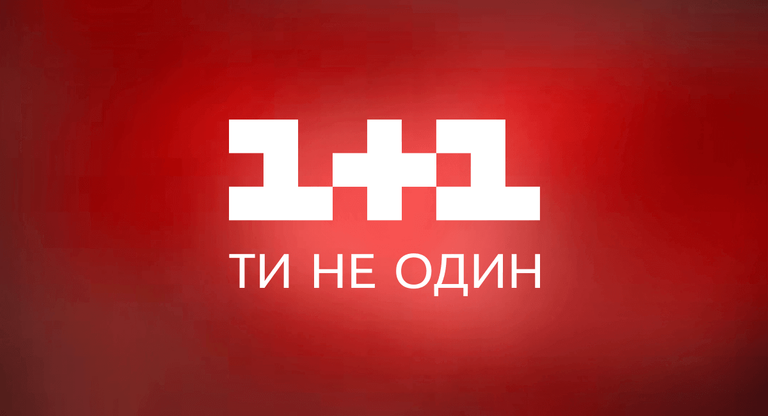 This time, he wasn't a behind-the-scenes producer or director though, he was actually one of the competitors in 2006. And Zelenskyy would not only become a star performer on the show, but he would actually win the entire show. As you would guess, this win significantly rose Zelenskyy's popularity as he become a Zelenskyy would use this newfound popularity to branch out from comedy and try his hand at traditional acting.
In 2008, he would star in his first feature Technically, the move was a romantic comedy, so Zelenskyy didn't venture out too far from his roots, but this was his first time starring in something much longer than a simple skit or TV show. The movie had a rather modest budget of 3.5 million, but it pulled in 9.1 million, so it looks like it was a pretty good investment for the studio. The studio would go on to fund two sequels to the movie called Love in the Big City 2 and Love in the Big City 3.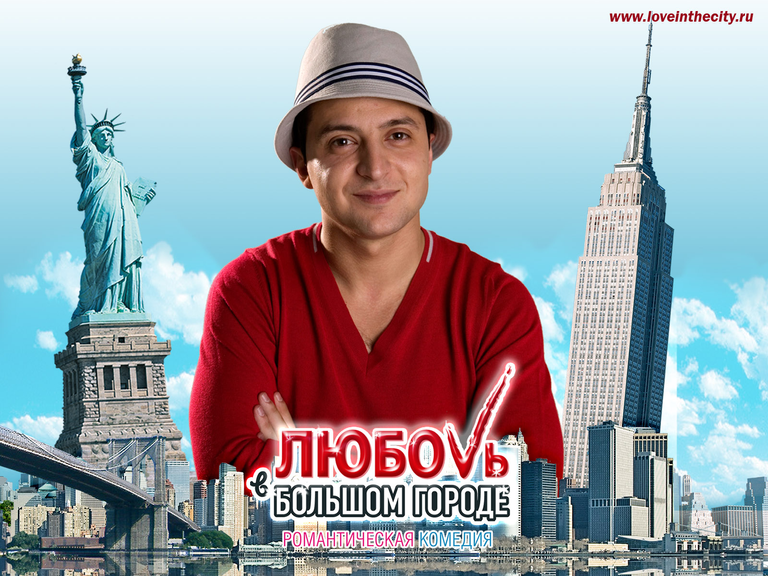 In the first sequel, Zelenskyy remained a key actor in the film, but in the second sequel, he would transition into being a producer. Aside from this franchise, Zelenskyy also Our Time, Rzhevksy vs. Napoleon, 8 first dates and its two sequels, and Paddington Bear and its sequel. With major roles in all of these productions, Zelenskyy quickly became an A-list celebrity, and he would start to use this fame to fight against what he thought were injustices. One example of this was in 2014 when the Ukrainian Ministry of Culture was attempting to ban Russian artists from Ukraine.
Zelenskyy was a staunch proponent against this legislation and voiced his concerns nationally. Unfortunately, Ukraine would go on to enact this ban anyway in 2015, but Zelenskyy did try While these calls went unheard, it wasn't long till politicians could no longer ignore Zelenskyy as he would soon get the people of Ukraine on his side.
Politicians often spend decades building up major political runs by starting small and slowly working up the ladder. They might start as a representative and then become a senator and then become a governor and then finally, they might run for president. **Even Donald Trump who ran with no political background had been teasing a presidential bid as far back as 1988. But, for Zelenskyy, his rise to power was truly something that unfolded overnight. **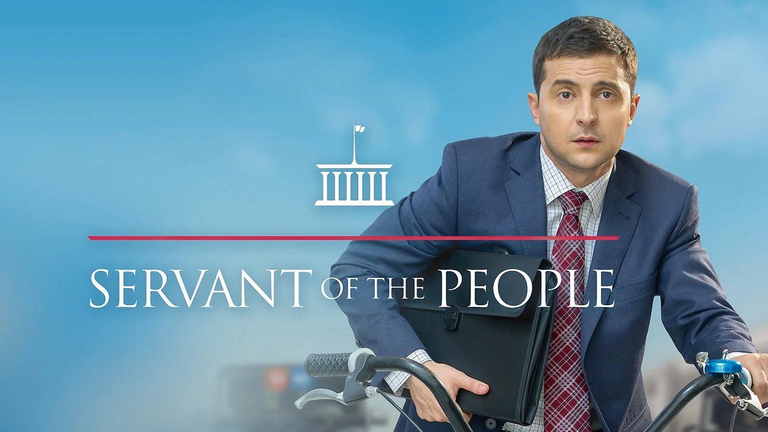 It all started in 2015 when Zelenskyy starred in a TV show called Servant of the People. In the show, Zelenskyy played a humble schoolteacher that often ranted about political corruption and various shortfalls of the political system. And many clips from his rants started going viral on social media. Soon enough, a lot of news outlets and journalists started speculating if Zelenskyy would make a political run. And all this speculation along with the success of the show convinced Zelenskyy that he should give it a shot.
In March of 2018, the people at Kvartal 95 launched a political party called Servant of the People. Despite the creation of the party, Zelenskyy didn't officially announce that he was going to run for several months. He always gave ambiguous answers similar to what Trump is doing right now with the 2024 election. Even though Zelenskyy didn't officially announce his campaign, a lot of polls included him anyway, and he generally performed exceptionally well.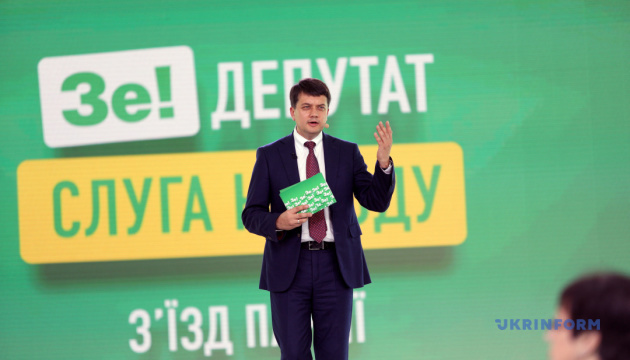 It wasn't till New Year's Eve of 2018 that Zelenskyy would officially announce his campaign on his own show. And, once he announced his campaign, he shot up in the polls from being a favorite to being a decisive leader. Zelenskyy didn't campaign like ordinary politicians though by giving long interviews and speeches.
Instead, Zelenskyy went ahead and embraced what people knew him for comedy. He posted dozens of humorous videos on YouTube and Instagram that mocked the political establishment Inpower of social media to run his campaign which would prove to be extremely effective.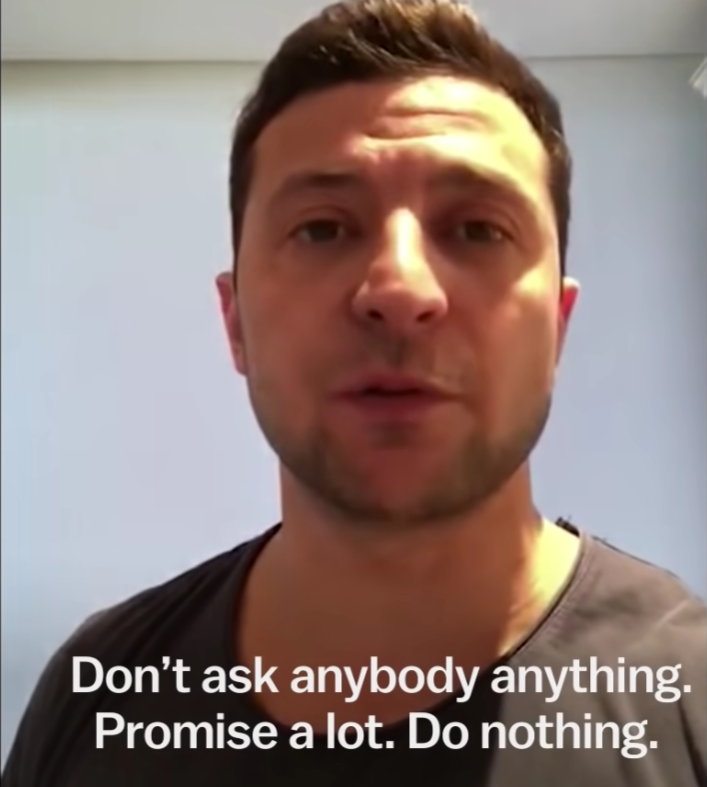 On March 31, 2019, the first round of the presidential election was completed and Zelenskyy would win 30% of the vote. For perspective, second place only garnered 16% of the vote. And just a few weeks later on April 21, 2019, the second round of the election would take place, and Zelenskyy would win in a landslide securing 73% of the vote. So, Zelenskyy hasn't even been president for three years yet, but he's already been involved in two of the biggest political controversies in Ukrainian history. Speak about perfect timing.
With how significant the Russian-Ukrainian conflict has become, most of us have completely forgotten about the Trump-Ukraninan drama that unfolded a few years ago. But, this was quite a big deal too as it led to the second impeachment of Donald Trump.
The story goes that shortly after Zelenskyy was elected, Trump called him and asked him to investigate Biden's business dealing within Ukraine which seemed reasonable given that there seemed to be some evidence of potential corruption. The problem though was that Trump used military aid as a bargaining chip and refused to release 391 million worth of aid until Zelenskyy publicly announced a probe into Biden's dealings in Ukraine. The military aid was supposed to be used to strengthen Ukraine's eastern border. And today it has become painfully evident why this was so important.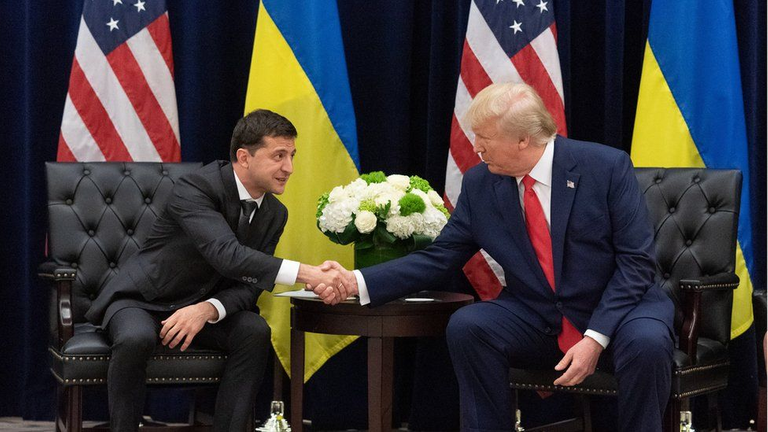 Trump ended up releasing the aide after his phone call with Zelenskyy became public, but it ended up costing him a second impeachment. Just as this fiasco came to an end, Zelenskyy was of course the pandemic. Handling Covid 19 has been one of the biggest challenges for politicians around the world. From enacting lockdowns and mask mandates to distributing vaccines and returning to normal life. Every step has been heavily scrutinized by the media and it doesn't help that people are heavily divided on these subjects.
These issues were no different within Ukraine, and unfortunately, they've experienced four major surges since the start of the pandemic. You could say that Zelenskyy stood with his people during the pandemic as well given that he caught the illness early on before the vaccine was approved. Nevertheless, like the rest of the world, Ukraine was just starting to lighten restrictions and return to normal life as they moved into 2022. And then the Russian invasion speculation started to go through the roof. For some reason, It looks like Zelenskyy just can't catch a break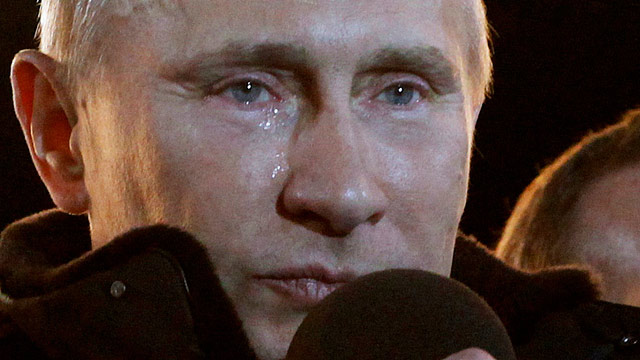 .
By now, I'm sure all of you guys know what's going on in Ukraine. by deploying soldiers all around the country, Putin decided to invade in the last week of February.
At the time of writing this article, no country has really committed to helping Ukraine in terms of military aid. However, countries and companies around the world have been working together to financially and economically punish Russia. This includes loads of sanctions, bans on Russian aircraft, companies refusing to do business with Russia, and tons of pushback from the public.
While all of these are valiant efforts in helping Ukraine, at the end of the day, it's the Ukrainian people that are physically defending the country, and the helm we have Zelenskyy. Right now, it's unclear how much longer the conflict will last and what the result will be. There have been a few meetings between representatives from both countries, but we are yet to receive a concrete resolution.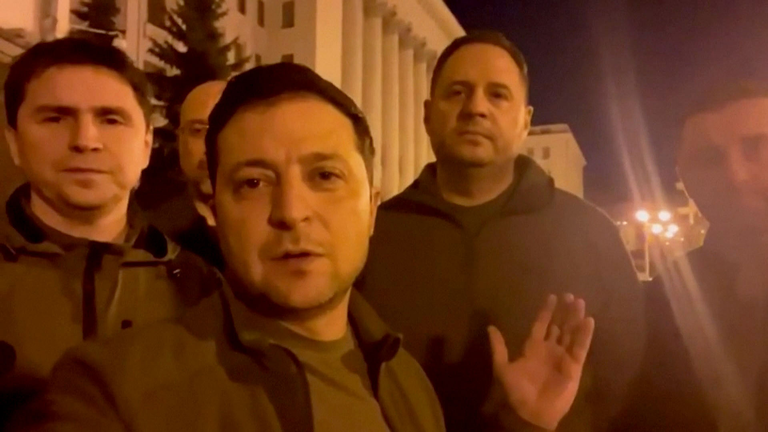 ultra chad leader zelensky with his officers in kyiv
Looking forward, if Zelenskyy and Ukraine survive the conflict, there's no doubt that Zelenskyy will be seen as a wartime hero, and he won't be leaving the presidential position anytime soon. Even if things turn sour and Zelenskyy is captured or worse, he definitely didn't go down without a fight, and I'm sure he'd be remembered for decades to come.