Every master of course wants his child to be brave, so a brave child actually needs a process and a way of educating him so that later when he grows up he will grow up to be a brave child in faithfully overcoming problems.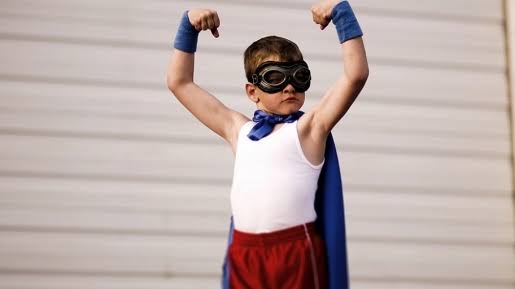 SOURCE
So on this occasion I will share several events to be ready to educate strong children, not timid children.
The method is as follows
1 .DON'T SUPPORT THE CHILDREN
The name of the parents must love the child, but our love for the child should not be excessive, because if we neglect our love for the child it will make the effect that this child will become a coward in the big time, why is that, because every time there is a problem parents always come to help.
petrify the problem that is being faced by the child, so with this the children are afraid when dealing with problems, and every problem that is faced by the child later, he certainly does not want to solve it,
But if we parents don't spoil the child, it doesn't mean we don't care about the child, let him handle it himssi af. Later we are parents who support behind
2. TAKE CARE OF CHILDREN'S ASSOCIATION
Early childhood association is also very important, try to pay attention to our child with whom he plays, if a friend is a coward, then the coward metal that is in other children will be
contagious to our child, and vice versa if a friend is a coward then very it may be that our child will also follow the mentality of the brave child, then what is played greatly affects the child's mental