Maravilloso día,
experimentando cada día,
cada información con su respectivo aprendizaje
que viene con ella.
«Dado que vivimos en una época de innovación, una educación práctica debe preparar al hombre para trabajos que todavía no existen y no pueden ser claramente definidos»
Peter F. Drucker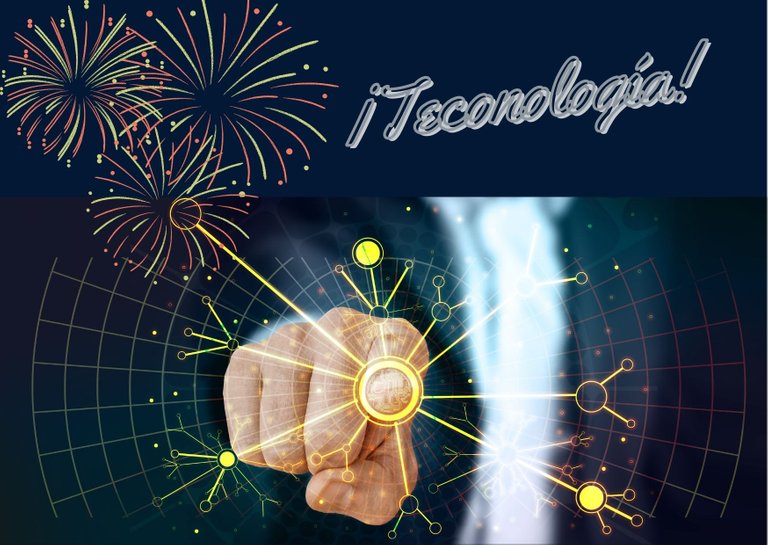 Imagen del autor. Editada en Canva. Noviembre, 2021

Hablar de Tecnología parece trillado pero no lo es, siempre ha estado en nuestras vidas, con cada cambio que en la medida que avanzan los años los equipos de uso doméstico, artefactos eléctricos venían sufriendo cambios para hacer más fácil la vida del ama de casa, igual con los implementos de trabajos en oficinas, áreas verdes, etc.
La tecnología siempre ha estado presente, en esos caminos de evolución ya se venían mostrando avances en otros aspectos como la computadora y la famosa historia de la primera computadora que de acuerdo a lo investigado los datos muestran que pesaba 27 toneladas, medía 2,4m x 0,9m x 30m, usaba 17.468 tubos de vacío y tenía un consumo de 160kW.
A partir de 1990, es otra época que forma parte de esta historia de la tecnología cuando se le da el nombre de Era de Conocimiento, debido a los avances en esta materia y los usos que se podían dar a los equipos para agilizar y guardar documentos, además de compartirlos con muchas naciones en un primer momento con el uso del correo electrónico.
Luego con la herramienta del Internet, todos los cambios suscitados en la sociedad, ya no era nada más la tecnología en equipos domesticos y de trabajo, sino que abarcaron operaciones financieras, con la cual las plataformas bancarias se podía acceder y hacer transacciones desde los hogares, una incorporación que se ha venido desarrollando día tras día.
Esto no ha parado y no para, cada día hay más acerca de la tecnología que a nivel de Educación los profesores han tenido que involucrarse en ella para adaptar contenidos usando tecnología para hacer creativa y motivadora para los educandos, quienes ya están envueltos en ella.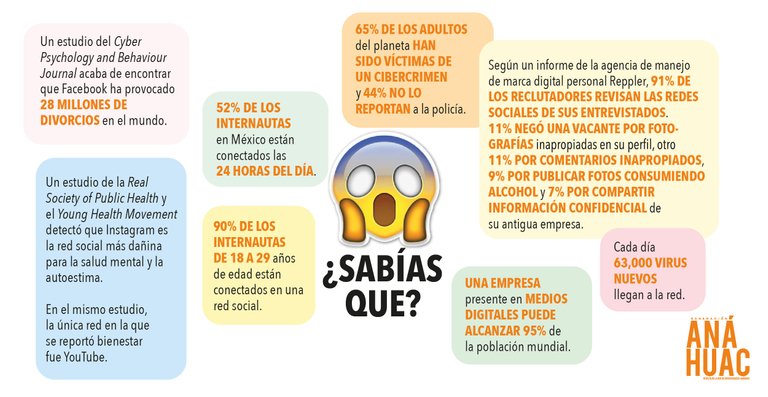 Fuente
Cuando refiero tecnología en nuestras vidas, lo hago pensando en nuestras mentes, trabajo y familia. Esa relación que existe en cada una de nuestras actividades y como debemos llevarla, la responsabilidad de saber usar lo que tenemos al alcance, no sólo a nivel operativo, sino también ético.
Los términos mente, familia, trabajo están muy ligados, hay que enfocarnos en que las tecnologías son herramientas que nos ofrecen alternativas, así que hay que usarlas a nuestro favor y entender el papel que tienen en la vida de nuestros seres queridos.
Como padres , es importante entender que los niños no "nacen con el chip integrado", no significa que saben usarlo con responsabilidad y ética, hay que ofrecer una guía para nuestros hijos y entender las redes que tienen a su alcance.
Con nuestras mentes, la tecnología bien aplicada nos ayuda, por ejemplo: a organizarnos mejor, a aprender cosas nuevas, a llevar registro de nuestras metas y avances personales o a acortar distancias con amistades o familiares. Sin embargo, la otra cara de la moneda es que, al no ser conscientes, podemos bombardearnos de información dañina, estresante o buscar situaciones en las que estemos expuestos o en riesgo.
Con la parte laboral, se realizan investigaciones sobre la productividad laboral y el uso de redes sociales sigue en tela de juicio,unos se inclinan a favor y en contra.
Las redes sociales y la tecnología son herramientas, su buen o mal uso depende de quien las usa y cómo las usa, el grado de conciencia al hacer uso de ellas.

https://images.ecency.com/p/BgxWBRxjvNho1d5owNvLc9kLkZETgqoQLu9zcBbNBbDDEp9W4DbuZJubmHZRDWV52x7M9bDxZP19QwxoDaQhWH77HP2BQvcvZvwu6Y9fF2QF2DqoiNbmxVY5NszSSx9r9z1417cqMbnis36FajBBzv2q2SLjhZ2KwtqHCiNVkcau5EM.webp?format=webp&mode=fit
Fuente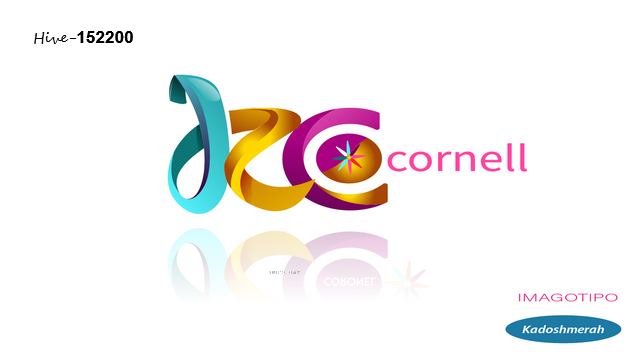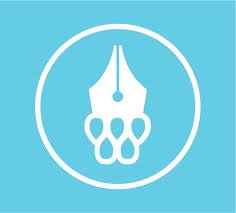 Baners Fuente


Logos cortesía de:
@sound1music y @mayvileros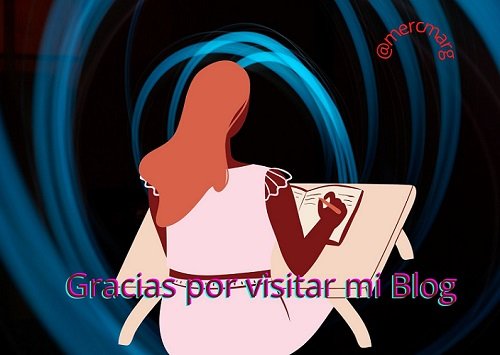 Wonderful day,
experiencing every day,
each piece of information with its respective learning
that comes with it.
"Since we live in an age of innovation, a practical education must prepare man for jobs that do not yet exist and cannot yet be clearly defined."
Peter F. Drucker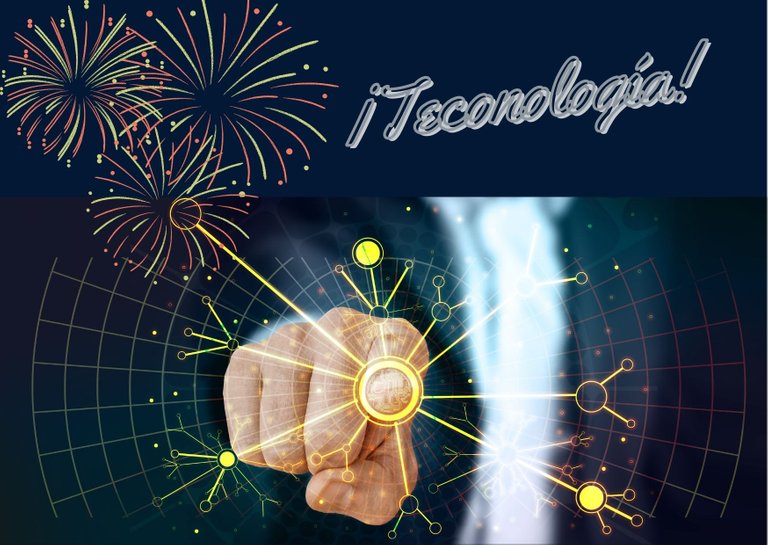 Author's image. Edited in Canva. November, 2021

Talking about technology seems trite but it is not, it has always been in our lives, with each change that as the years go by, domestic equipment, electrical appliances have been undergoing changes to make life easier for the housewife, the same with the implements of work in offices, green areas, etc.
Technology has always been present, in those paths of evolution were already showing advances in other aspects such as the computer and the famous story of the first computer that according to research data show that it weighed 27 tons, measured 2.4m x 0.9m x 30m, used 17,468 vacuum tubes and had a consumption of 160kW. .
From 1990, it is another era that is part of this history of technology when it is given the name of Knowledge Era, due to the advances in this matter and the uses that could be given to the equipment to speed up and save documents, besides sharing them with many nations at first with the use of email.
Then with the tool of the Internet, all the changes in society, it was no longer just the technology in domestic and work equipment, but covered financial operations, with which banking platforms could access and make transactions from homes, an incorporation that has been developing day after day.
This has not stopped and does not stop, every day there is more about technology that at the level of Education teachers have had to get involved in it to adapt content using technology to make creative and motivating for learners, who are already involved in it.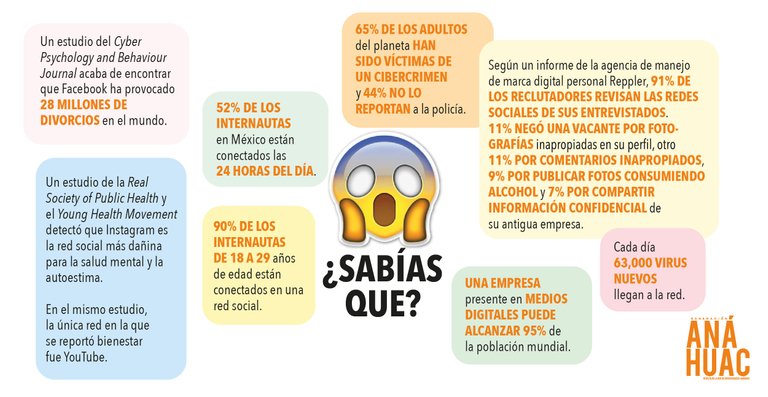 Source
.
When I refer to technology in our lives, I do so with our minds, work and family in mind. That relationship that exists in each of our activities and how we should carry it, the responsibility of knowing how to use what we have at hand, not only at an operational level, but also ethically.
The terms mind, family, work are closely linked, we must focus on the fact that technologies are tools that offer us alternatives, so we must use them to our advantage and understand the role they have in the lives of our loved ones.
As parents , it is important to understand that children are not "born with the chip integrated", it does not mean that they know how to use it responsibly and ethically, we must offer a guide for our children and understand the networks they have at their fingertips.
With our minds, well-applied technology helps us, for example: to organize ourselves better, to learn new things, to keep track of our personal goals and progress or to shorten distances with friends or family. However, the other side of the coin is that, by not being aware, we can bombard ourselves with harmful or stressful information or seek out situations in which we are exposed or at risk.
With the labor side, research is being done on labor productivity and the use of social networks is still in question,some are leaning for and against.
Social networks and technology are tools, their good or bad use depends on who uses them and how they use them, the degree of awareness when making use of them.

https://images.ecency.com/p/BgxWBRxjvNho1d5owNvLc9kLkZETgqoQLu9zcBbNBbDDEp9W4DbuZJubmHZRDWV52x7M9bDxZP19QwxoDaQhWH77HP2BQvcvZvwu6Y9fF2QF2DqoiNbmxVY5NszSSx9r9z1417cqMbnis36FajBBzv2q2SLjhZ2KwtqHCiNVkcau5EM.webp?format=webp&mode=fit
Source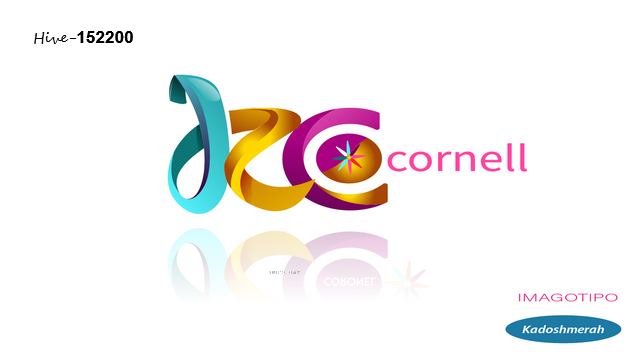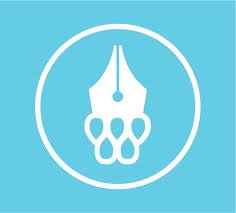 Baners Source


Logos courtesy of:
@sound1music and @mayvileros