Hi everyone! In the last post I talked about running a MultiVersus event for my Hive audience, where I reward 10 Hive to people who can beat me in this game (subject to many conditions not yet stated), but I didn't iron out any details, which is probably why there wasn't a lot of interest.
Firstly, let's decide on a time for this event, because I feel like if people say they will do things but don't set a deadline, then they just keep delaying it until the end of time. I now declare this event will be held on Saturday 24th of September 9pm UTC (for Australians like me, this will be Sunday 25th of September 7am AEST). I find that when I go on the internet to play games at this time, there are usually plenty of people from overseas.
So, download the game and bookmark this date, because we will be meeting on Discord and you will be playing me in Multversus. More details to come. In the meantime, write a comment if you are interested in participating!
---
As you are getting ready to play each other, Monchdachonch and myself are back for another Muliversus video. We got bored of playing 1v1 against each other, so in this video we will show you how to team up with friends to play a 2v2 game against random people on the internet.
Why would you want to play 2v2 with a friend if you can just find people to play 2v2 with by match making? Because if you have a party of two, you automatically get 30% extra gold and 30% extra XP per match. That is really good for buying perks for your character, or even buying other characters which are locked.
As you can see, Monch and I are still quite early in our Multiversus experience. I have a level 14 superman and he is level 9. The system is quite smart and will match you up with people around your level. In this case we got matched up with a level 14 Bugs bunny and level 4 Shaggy.
While we are choosing our perks, it makes sense to choose the same perks, as when the perks are stacked we get bonuses. We haven't got around to training perks yet so we both used the first perks we received as we levelled up our supermen.
You can see that we beat them and they didn't want to rematch. It was a very exciting game. Hope you enjoy the video!
---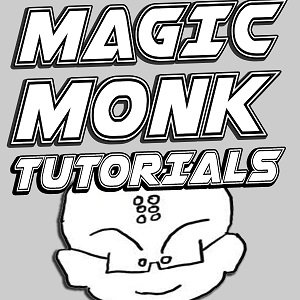 Mathematics & Digital Technologies Education
Videos, quizzes, and other learning resources
Youtube: http://youtube.com/magicmonk
Instagram: http://instagram.com/magicmonk.tv
Website: http://magicmonk.org