Hi everyone. If you worked in IT tech support and someone called you up and said their Microsoft Outlook email font is too small, how would you fix it?
To be honest, my first response would have been to go into options in Outlook settings and try to adjust the standard font size. This is because the way the question was asked led me to think that there must be a font setting somewhere that you can adjust.
If that didn't work, I probably would even have gone to the desktop to right click on the wallpaper and then go into properties, and change the font scale in the display settings, because that will adjust the font in all programs, which includes the font in the email.
However, if I suggested that, I would have been very stupid, because these are all complicated solutions. You should always try the simplest solution first, and in this case it is to hold down CTRL and scroll the mouse wheel, after you click somewhere in the email. That way you can zoom in and out. And this was the solution that the client was after.
Hope this video helps someone!
---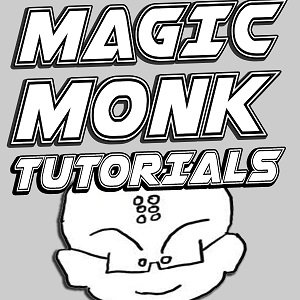 Mathematics & Digital Technologies Education
Videos, quizzes, and other learning resources
Youtube: http://youtube.com/magicmonk
Instagram: http://instagram.com/magicmonk.tv
Website: http://magicmonk.org