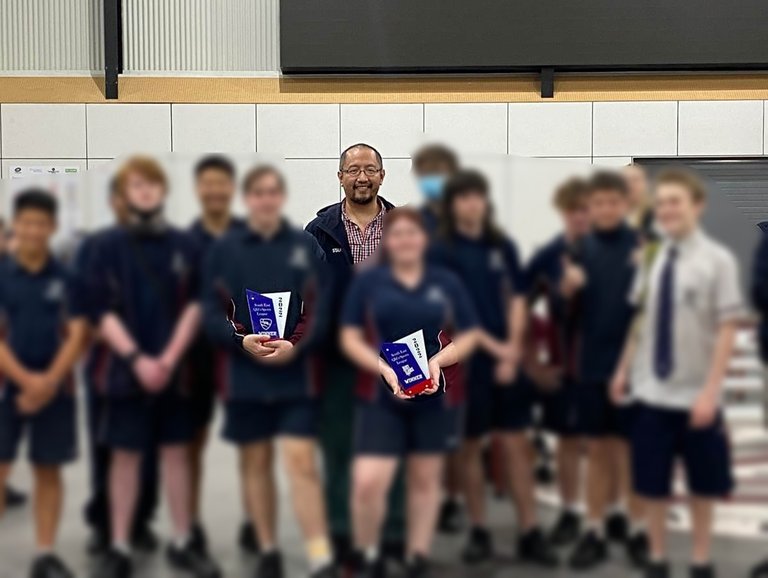 A photo of me and my team holding the trophies. Student photos are blurred for anonymity.
It's a different world now. Interschool competitions no longer just happen for physical sport. Since eSport is recognised by the commonwealth games and there are many competitions where the prize money is matching or even higher than physical sports, schools are taking them very seriously, not only promoting eSport as a recreational activity, but also integrating them as part of the curriculum.
As I mentioned in this previous article, I am the IT head of department at my school in charge of making eSport a big thing. I have joined forces with local school esport teachers where many schools bring students to one school for a multi esport tournament. School eSport is a bit different to adult eSport because the games cannot really have too much violence or inappropriate material. Most of the games we are allowed to play are on the Nintendo Switch.
The games that we are playing at this tournament includes Rocket League, Just Dance, Super Mario Kart, Super Smash Bros, and a couple of other games. I only bought the Nintendo Switch at my school about a month ago, so we didn't have a lot of time to train. I was basically giving up every single lunchtime to practice with the students.
The way this tournament was set up in a very big hall (about the size of 3 complete basketball courts). You can see there is a super huge screen (I would say about 8 meters width) hanging along the side of the wall. There are also about 10-15 portable 70 inch TVs around the hall. Each of the TVs are connected to a Nintendo switch with a particular game. Games such as Mario Kart and Rocket League are played on a split screen.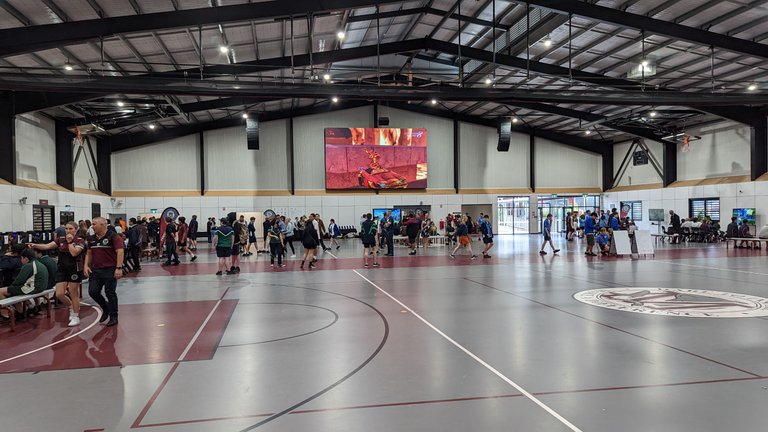 There were 14 schools at this tournament. We tried very hard on all of the games and we got into the quarter finals for every single game. However, it became very hard after quarterfinals to keep winning because all the students remaining are extremely good. Out of all the games, we managed to get into the finals and win for Rocket League and Just Dance.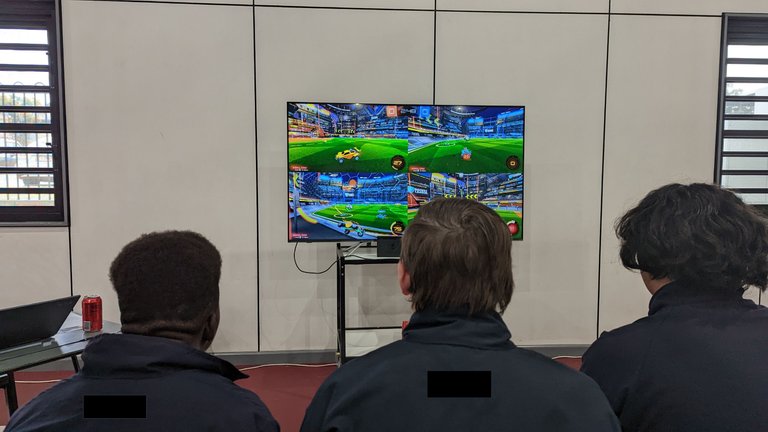 Picture: Students competing in rocket league

Picture: Students competing in Just Dance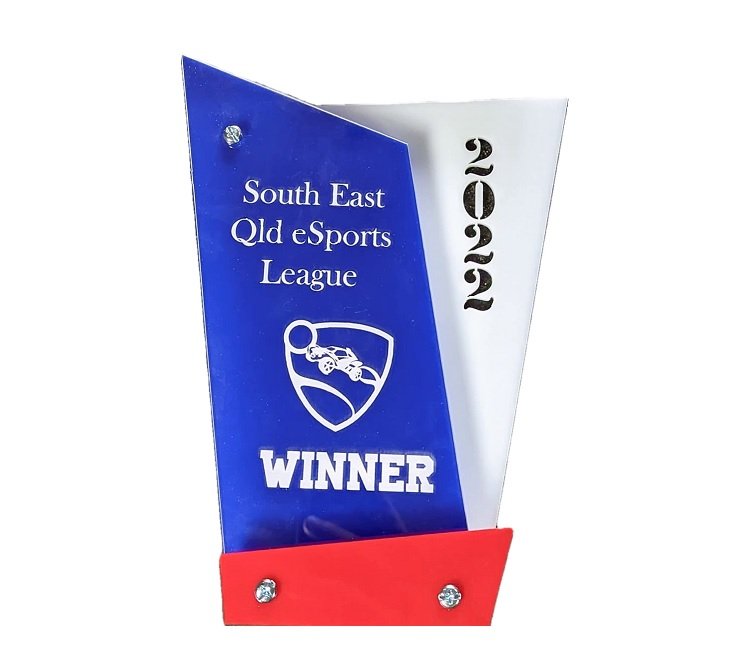 Picture: First trophy zoomed in (Rocket League)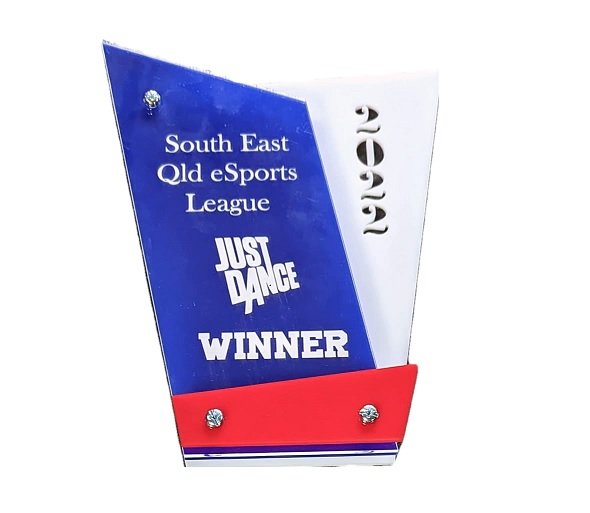 Picture: Second trophy zoomed in (Just Dance)
As you know, winning the tournament is more than just individual effort. The whole team fought together, cheered each other on, talked strategy, and teamed up collaboratively where possible. The two players that won accrued the most amount of points at the end of the day, but they couldn't have done it without the others. I'm very proud of the whole team.
So, now that we are the best school for Rocket League and Just Dance in our region, where to next? I am super excited for what the future holds, for eSport, for my school, and for the impact that it will have on these students.