Hey guys. It's been a year and a half since I bought my Google Pixel 4a 5G (purchased early 2021). Diablo Immortal only just came out recently and is a pretty big game, so I thought I'd do a little game recording video just to show you guys whether Pixel 4a 5G is still up to the task for gaming.
I didn't install any third party apps for recording the video. It was done natively as part of the default Android operating system that came with the phone - just slide down from the top to bring up the tiles, and choose screen record. You can pick between whether you want to record just the device audio or the microphone too, but I decided to just do the gameplay without speaking over the top, to give you a pure experience.
You can see in the recording that the gameplay was very smooth. If the phone can handle playing the game as well as recording a video of it in the background at this quality, you can tell that the phone is more than capable of playing Diablo Immortal.
I haven't spent one cent on this game - you can see that I am questing very easily at level 46. In fact a little bit too easy - I just have to remember to drink a potion or two when my health is down, but otherwise I haven't had any major troubles, without spending money.
Enjoy the video!
---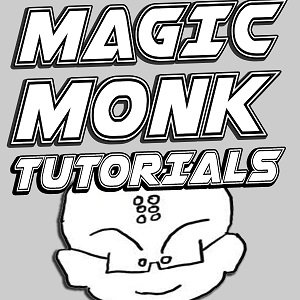 Mathematics & Digital Technologies Education
Videos, quizzes, and other learning resources
Youtube: http://youtube.com/magicmonk
Instagram: http://instagram.com/magicmonk.tv
Website: http://magicmonk.org