Good day all I trust you are having a wonderful day. I desire you contribute to this piece.
Power of Determination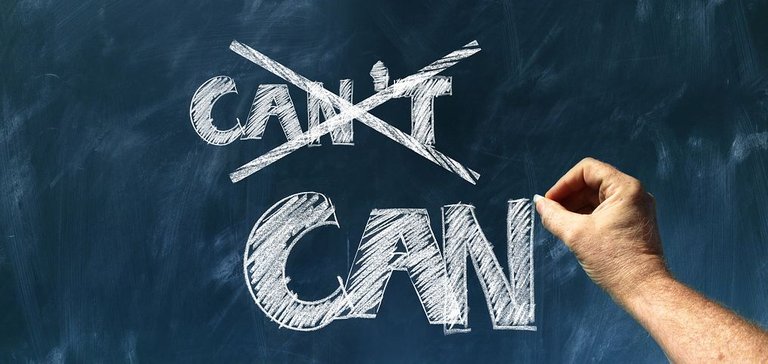 Source
Determination a quality of being persistent has a lot to do when it comes to success and education, time passed it is obvious to note that the greatest achievement of many has been and will always remain as a result of determination. This greatest achievements are not always by chance because most people happen to term success to be out of luck, there is luck yes!!! but for success to be achieved something need to be done, you cannot stay idle and expect luck to come your way or stay inside your room doing nothing and expect something huge.
For Success to take place in ones life you have to be determined and by that you have to
1. Have a plan
Staying without a plan in this evolving generation where people are anxious of discovering new things and looking for all possible means to make a living from it will do you no good but harm, it does not necessarily need to be one plan but different plans, someone may ask what if all this plans fails? this will take us to the next point which is..
2. Do not be afraid of failing
That fear of failure will help you not to start anything and that's is the beginning of failure in your side, resistance to the fear of failing will enable you to start up the plan and probably it will turn out to be a positive outcome, one thing to also understand is when you fail in a particular project the next time you want to carry out the project you will see how experienced you are.
3. Believe in yourself
Here it has to do with being positive by always using the positive verb "I can" if you say I can this has not only been said but will help you take action with the plan you have but in situations where you say "I can't" that alone will make not to embark on any adventure.
4. Learn to appreciate the success of others
For you to be celebrated you have to celebrate others, be happy when you see people succeeding knowing that someone out there is happy about your success.
5. Don't pay attention to things you can't control
It is often better if you allow some thing's the way they are rather than wasting energy in what you can't change.
6. Check your mistakes and learn
Mistakes are bound to happen eventually but it is necessary you take note of a particular mistake you made an learn from it as it will be of significant in subsequent findings and work.
7. Try and avoid comparison
Comparing yourself with others is not what is best if you are determined to succeed so it is fine to focus on yourself.
In all be patient
In Education specifically Science you find out that the discoveries and principles were made out of determination.
I hope you learned from the write up
Thanks for reading
Your friend @isaacngore