Written by:Diomer Antonio Galán Rincón.
Bachelor's Degree.Public Accounting / MSc.Science of Higher Education.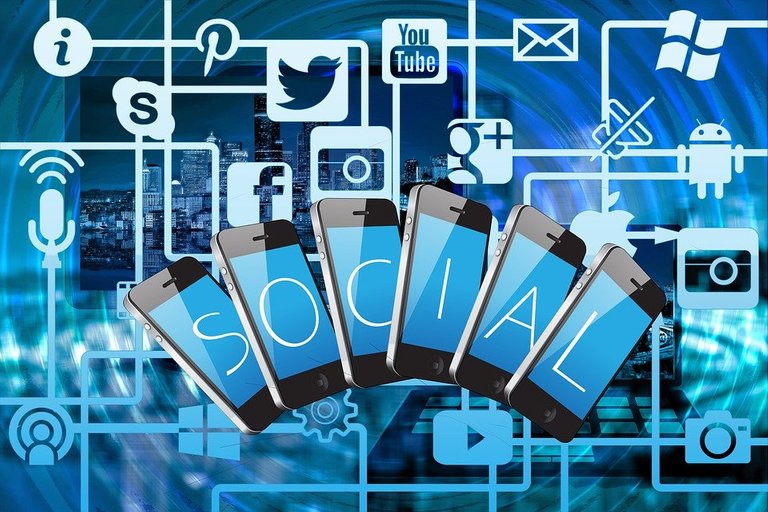 Image taken from:Pixabay
The vast majority of citizens today have an account on social networks, but that does not imply that they have pleasant interpersonal relationships, it should also be noted that having a large number of friends on these social networks does not symbolize that they have a greater interaction with them, much less, of pleasant interpersonal relationships.
Since the beginning of the year 2020, with the crisis caused by the pandemic, forced all the authorities in the world to take biosecurity measures necessary to combat and prevent the spread of Covid-19, such as frequent hand washing, social distancing, in addition to the suspension of work activities in a first phase, this created a threat to the balance of mental health of many people, which can trigger pathologies such as stress, depression, loneliness, among others.
On the other hand, social isolation increased in some countries and led to an increase in the number of users connected to the Internet, cell phones, social networks, video games, among others. This has also served as a strategy to reduce the agglomeration of people from the physical point of view and make possible the connection with the world via digital, solving this that some work tasks among others are performed with the implementation of ICT (information and communication technologies).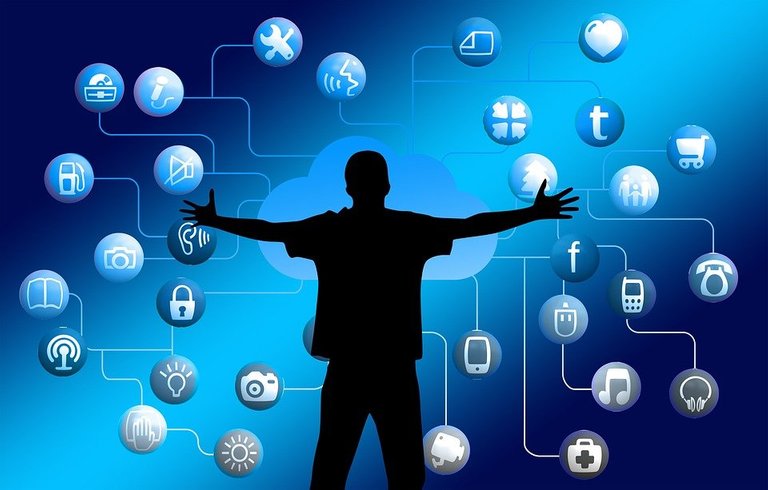 Image taken from:Pixabay
We can say then that the use of ICT and the wide range of social networks, have a close link in this pandemic, since before the pandemic was used to a greater extent to check emails, calendars, send messages, take pictures, listen to music, locate us geographically, among others. However, the constant use of ICT can be a double-edged sword, because we have the belief that by using social networks and other media we are distracted and find a means of entertainment that soothes being alone or confined to our homes, however, it could be the opposite, because when interacting through social networks there are elements such as being able to compare socially, The same that is determined by the self-evaluation that the individual makes in comparison with the virtual life of others, such as "my neighbor bought a car and I didn't", "he bought a last generation phone better than mine", "his house is better than mine", "they are in a better social and economic position than me", in this way they believe that other users are super happy and more successful than themselves.
This is because, generally, people compare their reality and make comparisons outside the networks with the idealized form of other people in the networks, remember that online they generally exhibit a better reality than the one they really have. And if it is not visually contrasted we continue to believe that everything that is shown is the truth.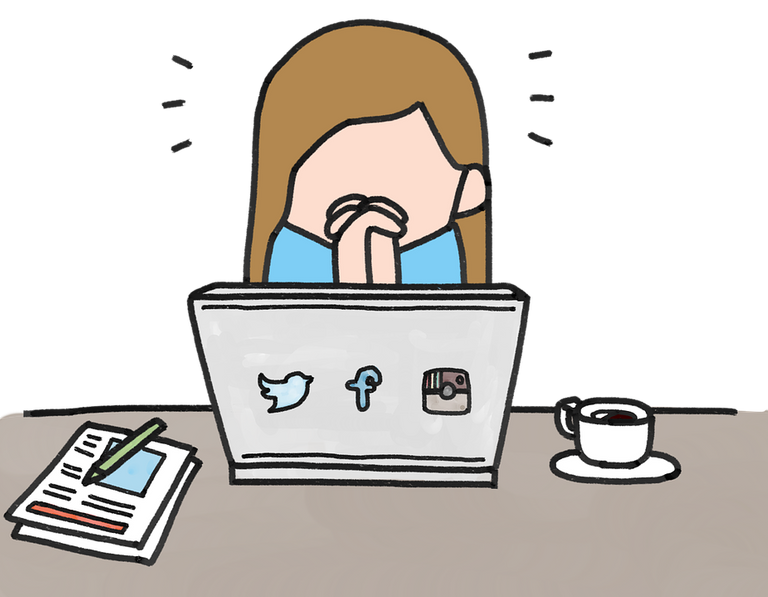 Image taken from:Pixabay
Undoubtedly, users' comments on publications, whether they are positive or negative, can generate some feelings of exclusion, sadness, abandonment that make people feel lonely. According to (Pérez and Quiroga Garza, 2019) allow concluding that, "the greater the use of social networks the greater the feeling of loneliness".
Finally, the use of ICT (information and communication technologies) has also generated a strong concern about the consequences that can be caused by the frequent use of social networks, cell phones, the Internet and video games, therefore, precautions must be taken and psychoeducation is required to enable citizens to make proper use of it.
I hope you like my article and I would appreciate all your comments.
bibliography consulted:
1.- Pérez, M., & Quiroga Garza, A. (2019). Compulsive use of networking sites , feelings of loneliness and social comparison in young people. Redes. Revista Hispana Para El Análisis de Redes Sociales. 2.- Yi Min Shum Xie. (2021). Digital situation, Internet and social networks Ecuador 2021.