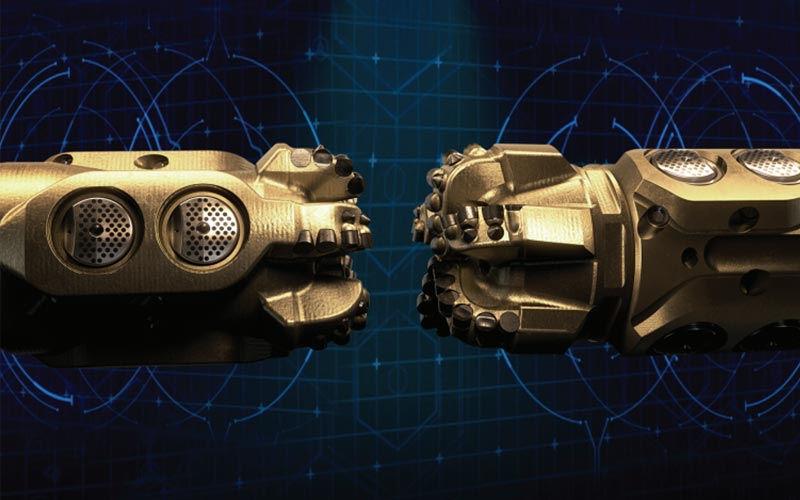 Image source
One of the most important oil industries in the oil world such as Schlumberger has announced the introduction of autonomous directional drilling, which includes solutions to autonomously steer any section of a well.
Directional drilling is very important as there are oil wells that need to be drilled directionally, there are several reasons for this, however I will cite just one example of this:
"Suppose we need to drill an oil well whose oil reservoir is under a populated area, for this case we can position ourselves in an area where we can set up our camp, and from there start drilling in a directional way to avoid having to install equipment in the populated area. ".
For this strategy of being able to drill a well in a directional way, the oil company Schlumberger presents as a project to use autonomous directional drilling to autonomously direct any section of a well, this means that there is no need for a driller who has to be directing the directional drilling in any section of the well, but that autonomously and using artificial intelligence can control the directional drilling.
The way to realize this technology is that thanks to an intelligent and dynamic automated control system that can operate inside the wellbore and instantly interpret the directional drilling data, while achieving an optimized performance on them, Schlumberger continues to advance its digital offering to improve the performance of well drilling.
Conclusion
"Autonomous directional drilling is a significant leap for the digital transformation of the industry, this I asserted taking into account that directional drilling in a traditional way does not have the advantages of doing it in an automated way, since even in an automated way the drilling time will be able to decrease considerably, if a company like Schlumberger provides this type of services, then it could even by experience directional drilling of being able to help customers that we reach new levels of efficiency, consistency and sustainability in well construction."