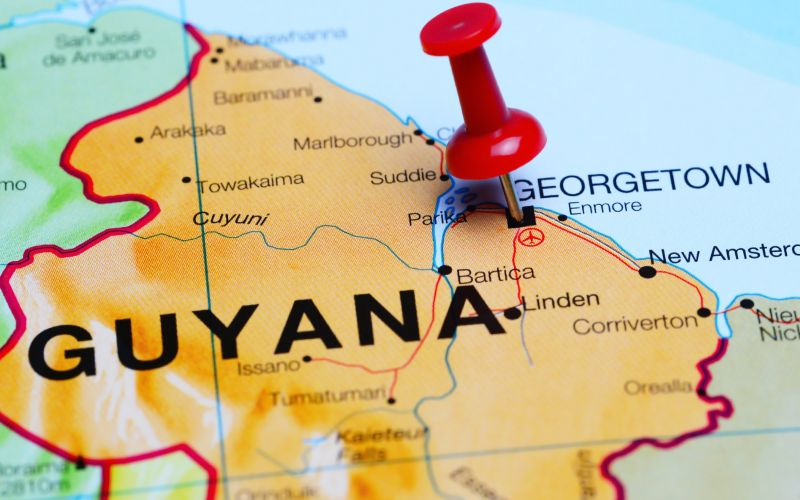 Image source
The Stabroek block is an oil field located off the coast of Guyana, it is very important the estimation of oil reserves that this oil block may have, since in recent years this country has given much to talk about due to the amount of oil reserves that have been found there.
Due to the importance this has not only for Guyana but for the rest of the world, the company Exxon Mobil has carried out the respective studies in this block and has calculated an estimated 10,000 million barrels of oil as an estimated reserve for this oil field alone.
Are you interested in knowing what methodology Exxon Mobil used to make this estimate of oil reserves in the Stabroek block?
In order to make this estimate, it is necessary to carry out exploration activities, for which, among many factors, a well called Cataback-1 was drilled, which was found under previous studies of well profile interpretation and geology and reservoir studies, and it was found that there is a reservoir that is 74 meters thick.
The geological characteristics of such reservoir is that it has a stratigraphy formed by high quality sandstone to contain hydrocarbon, it is also important to mention the statements of the senior vice president of exploration and new companies of ExxonMobil, which stated:
"Our proprietary technologies, global exploration expertise and drilling capabilities continue to deliver positive results in the Stabroek block, which will generate additional value for Guyana."
I certainly think that for the economic well being of Guyana, all the technology employed by the giant Exxon Mobil in the area of exploration and drilling of wells will allow a development to expand the production of oil and natural gas.
The technological capacity that Guyana has in the oil companies that are operating in this country will allow an optimized and precise estimation of its reserves.
It only remains to wait when all these fields that have a high potential can produce hydrocarbons according to the reserve estimates that are currently being obtained.