Did you know Frankincense can prevent and reverse premature balding? And eliminate tooth pain and stop wound infections?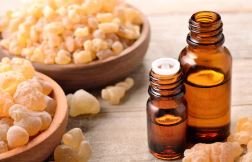 Frankincense is derived from the sap of the Boswellia tree when the bark is cut. The resin is allowed to harden, then either dried or steamed to yield essential oils. It is edible (be sure to only ingest food-grade frankincense from a reputable source) and is often chewed like gum. When burned as incense or steamed in vaporizers, frankincense gives off a sweet, earthy, woodsy scent.
Highly revered and traded for over 5000 years, Frankincense was once worth more than its weight in gold as ancient peoples used it for a myriad of irritations, conditions, and diseases.
Today, we continue to find more and more health benefits to this simple tree sap. Read on for the many health benefits of Frankincense and why you should have a bottle in your BOB and medicine cabinet.
Disclaimer: Please consult your physician or ND and do your research before taking internally
Health Benefits of Frankincense
Pain reliever: can be taken internally and applied topically
Insect repellant
Relieves anxiety, anger, and stress
Reduces asthma when used in a vaporizer
Treatment for Crohn's disease and some cancers
Applied topically to prevent wounds from tetanus,
Taken internally to prevent infections
Adding a drop to your toothbrush prevents and curtails bad breath, toothache pain, cavities, mouth sores, and infections. It also strengthens gums.
Reduces wrinkles
Prevents hair loss by contracting muscles and blood vessels, and strengthening roots.
Combats the loss of firmness of intestines, abdominal muscles, and limbs associated with aging
Coagulant abilities stops bleeding wounds and cuts
Relieves diarrhea
Heals boils, warts, and acne
Helps insomnia
Relieves arthritis pain
Regulates the production of estrogen reducing the chance of post-menopause tumors or cysts forming in the uterus
Regulates proper menstrual cycles
Reduces blood pressure
Awakens insight, making you more introspective
Eases headaches
Promotes relaxation
Balances the rise in body temperature associated with fevers
Soothes coughs and eliminates phlegm
Antidepressant
Anti-inflammatory
Boosts the immune system
Aids the absorption of nutrients, thereby giving you strength
Eliminates extra water weight, as well as fats, sodium, uric acid and various other toxins from the body.
Promotes healthy cell regeneration
Reduces gas
Tones and tightens skin
Improves digestion of food
Relieves indigestion
Makes scars, sunspots and the after marks of boils, acne and pox on the skin fade much faster. This includes the fading of stretch marks and surgery marks.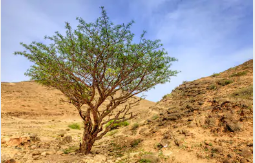 Frankincense is non-toxic, non-irritating and non-sensitizing, so it is safe for all skin types.
Like all essential oils, frankincense is not intended for use as a substitute for medical care, but as a complement to it.
And please be aware that essential oils can be toxic to pets

Steemit works because of you.
You have the power to determine the success of your peers and create an informative and entertaining community. If you enjoyed this article chances are your friends will too! Resteem to share it with your fans, and follow for more great and informative posts!
I love your comments! Share your thoughts and questions below.
Your support is appreciated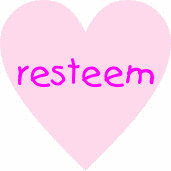 Images via my Sony a330, LG & Samsung Galaxy Android, Pexels, Pixabay, & Creative Commons.




In proud collaboration with the following stellar communities: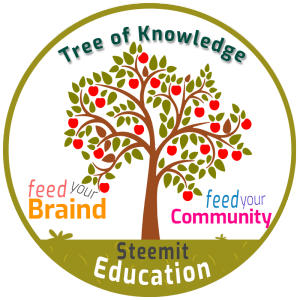 If you find this article after 7 days, please consider upvoting a recent article