Again a big greeting to all in this great community of @education, a pleasure for me to make life here with you.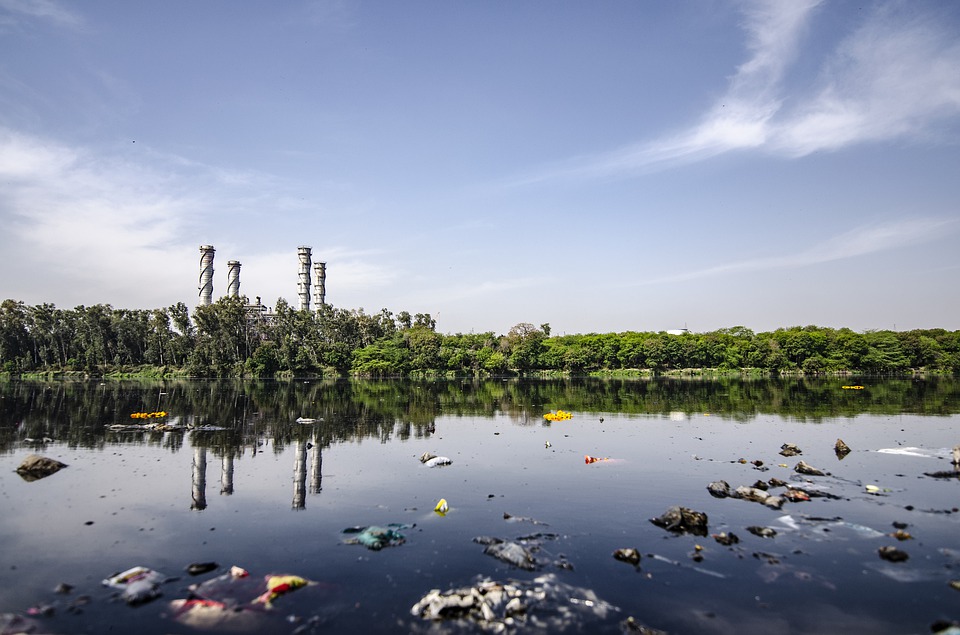 PUBLIC DOMAIN IMAGE TAKEN FROM PIXABAY
Water in my personal opinion is the most important and indispensable resource for human life, as well as for any living organism on planet earth. In addition to giving vitality and hydration to our body we need water for important uses in terms of necessary human activities, such as agriculture, industrial processes and manufacturing, power generation and others.
For many years, water has been wasted in an infinite number of uses, such as for the disposal of all kinds of waste, without any knowledge of the consequences on the ecosystem.
With all these developments in terms of climate change and the actions being taken to help curb pollution, it should be noted that water plays a key role in helping the environment by reusing it.
By controlling water pollution, we can avoid viral or bacterial diseases that affect human health, such as cholera, which is the most common in Latin America.
The following are the sources of contamination:
Runoff Contamination.
Contamination by Chemicals (Organic and Inorganic).
Toxic Contamination.
Microbiological Contamination.
Thermal Contamination.
Runoff Contamination.
This is the case where pollutants are carried by rain and reach uncontaminated water sources, or by water eroding from the ground and reaching a water point and consequently contaminating it.
Contamination by Chemicals.
(Organic) this occurs when quantities of organic matter (carbon, hydrogen, oxygen, and nitrogen) reach uncontaminated water bodies, this type of pollution is a consequence of sanitary sewage, and water discharged from the food and cellulose industries. (Inorganic) this pollution can occur when human activities are poorly developed, and as a consequence the discharges of human waste (agriculture, livestock, urban waste) and industrial discharges form a rapid accumulation of inorganic substances where it accelerates the process of eutrophication (changes in water and animal life affected).
Toxic contamination.
This is caused when heavy metals, anions, and gases come into contact with uncontaminated waters.
Microbiological Contamination .
This is caused by discharges of microorganisms, as well as sludge from biological processes when they come into contact with uncontaminated water. In the case of contamination by microorganisms, this causes damage to human health when consumed, since it carries bacteria and viruses that cause cholera, infectious hepatitis, amebiasis, among others.
Thermal contamination.
Thermal pollution This is generated when high temperatures are discharged into bodies of water, and is considered as pollution because it causes an imbalance due to the change in water density and oxygen concentration. As a consequence due to temperature changes, the species that inhabit the water body may disappear if they are sensitive to sudden changes in temperature.
Despite all these causes of water pollution, there are separation treatments for metallic and non-metallic contaminants.
In the process of separation of metallic pollutants we have
Complexation, adsorption, REDOX processes, and hydroxide precipitation.
In the process of separation of non-metallic contaminants, we have
Electrodialysis and reverse osmosis, activated sludge treatment, final sludge treatment, stabilization, solidification, and finally thermal destruction.
It should be noted that even if these treatment processes are available and these waters can be reused, it is not enough to reduce pollution levels in the existing water bodies of the planet. So it depends on each of us our contribution to the preservation of this vital liquid, and leave future generations a better planet where they can take advantage and enjoy all the benefits that water provides us.
Thank you very much for reading and see you soon.
BIBLIOGRAPHIC REFERENCE CONSULTED.
ENVIRONMENTAL SCIENCE AND SUSTAINABLE DEVELOPMENT.
AUTHORS: ERNESTO C. ENKERLIN, GERONIMO CANO, RAUL A. GARZA, ENRIQUE VOGEL.
EDITORIAL: INTERNATIONAL THOMSON EDITORES.