This publication was also written in SPANISH and PORTUGUESE.
One of the things that surprises most about the Seventh Art is its power of renewal, of bringing new elements to create unique narratives around a specific project and one of these ideas (which, by the way, is something totally revolutionary) is coming from Russia: do the first movie in space. Yes, that's right you just read it, in space! After a long period following some changes in the movie scene, I confess that this is the first time that I see that my jaw dropped by the audacity behind such a great idea and that it has the potential to create something simply incredible.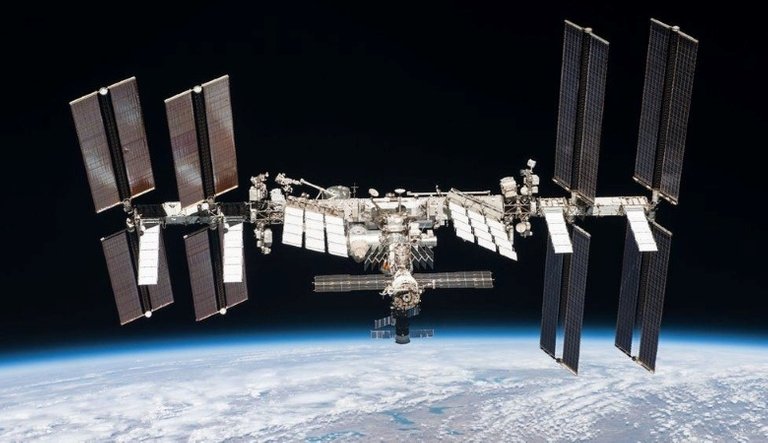 BBC
In its literal translation the name of the movie (which will be a Drama) is Challenge, and it will tell a story related to a surgeon who will have the challenge of operating a sick cosmonaut and who cannot return to Earth to be operated on, because he is very debilitated to make such a complex and challenging journey. The ambitious project will be recorded International Special Station (ISS), will have the actress Yuliya Peresild as the protagonist of the feature movie and Klim Shipenko in the director's chair. A duo very well liked by Russian cinema and that is arousing the curiosity of many movie lovers... And I am one of them.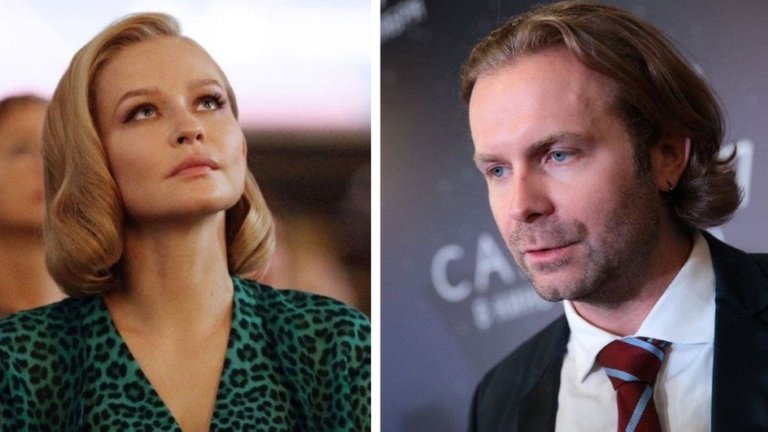 BBC
Peresild and Shipendo will board the cósmodromo rocket from Baikonur (in Kazakhstan) on October 5th, under the command of the Russian special agency Roscosmos, which through this grandiose initiative, intends to show the world that space is opening up a new door to a new audience. This decision seems to me to be something phenomenal, because choosing to do it through a movie turns this project into something with massive potential where the dissemination can happen in an immeasurable way (and may even be nominated for important movie industry awards such as Oscars or Golden Globes).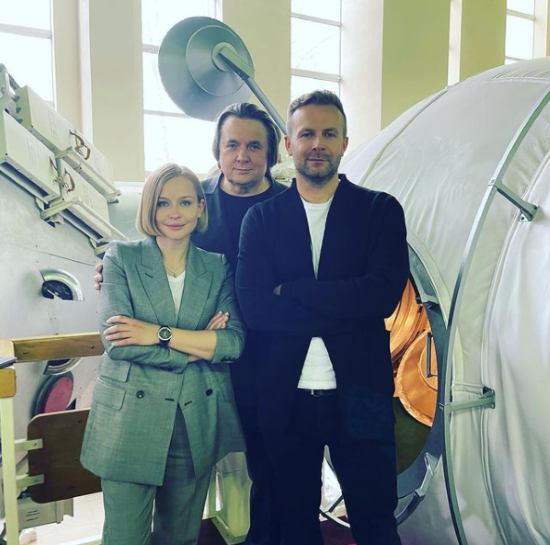 Instagram
Before traveling to record the movie, the duo will participate in a medical selection where they will be evaluated and train (flights in zero gravity airplane, training with a parachute and tests of centrifugation and vibration), to make a space flight, in the June 1st and during this phase before the recordings, they will test some other aspects of creativity exclusive for the movie, which will be covered by Russian state television and will be co-produced by Konstantin Ernst (who is the channel's director) and Dmitry Rogozin (Roscosmos' head).
---
Es hora de hacer Cine a un nivel completamente nuevo.
Una de las cosas más sorprendentes del Séptimo Arte es su poder renovador, de aportar nuevos elementos para crear narrativas únicas en torno a un proyecto concreto y una de estas ideas (que, por cierto, es algo totalmente revolucionario) viene de Rusia: hacer la primera película en el espacio. Sí, así es, ¡acaba de leerlo, en el espacio! Después de un largo período tras algunos cambios en la escena cinematográfica, confieso que esta es la primera vez que veo que me quedo boquiabierto por la audacia detrás de una idea tan genial y que tiene el potencial de crear algo simplemente increíble.
En su traducción literal el nombre de la película (que será un Drama) es Desafio, y contará una historia relacionada con un cirujano que tendrá el desafío de operar a un cosmonauta enfermo y que no puede regresar a la Tierra para ser operado. porque está muy debilitado para hacer un viaje tan complejo y desafiante. El ambicioso proyecto será grabado en International Special Station (ISS), tendrá a la actriz Yuliya Peresild como protagonista del largometraje y a Klim Shipenko en la silla de director. Un dúo muy querido por el cine ruso y que está despertando la curiosidad de muchos cinéfilos... Y yo soy uno de ellos.
Peresild y Shipendo abordarán el cohete cosmódromo desde Baikonur (en Kazajstán) el 5 de Octubre, bajo el mando de la agencia especial rusa Roscosmos, que a través de esta grandiosa iniciativa, pretende mostrar al mundo que el espacio está abriendo una nueva puerta a una nueva. audiencia. Esta decisión me parece algo fenomenal, porque elegir hacerlo a través de una película convierte este proyecto en algo con un potencial masivo donde la divulgación puede ocurrir de manera inconmensurable (e incluso puede ser nominada a importantes premios de la industria cinematográfica como Oscar o Globo de Oro).
Antes de viajar para grabar la película, la pareja participará en una selección médica donde serán evaluados y entrenados (vuelos en avión de gravedad cero, entrenamiento con paracaídas y pruebas de centrifugación y vibración), para realizar un vuelo espacial, el 01 de Junio y durante esa fase previa a las grabaciones, probarán algunos otros aspectos de la creatividad exclusivos de la película, que serán cubiertos por la televisión estatal rusa y serán coproducidos por Konstantin Ernst (que es el director del canal) y Dmitry Rogozin (jefe de Roscosmos).
---
É hora de fazer Cinema em um nível totalmente novo.
Uma das coisas que mais surpreende na Sétima Arte é o seu poder de renovação, de trazer novos elementos para criar narrativas únicas em torno de algum projeto específico e uma dessas ideias (que aliás, é algo totalmente revolucionário) está vindo da Rússia: fazer o primeiro filme no espaço. Sim, é isso mesmo vocês acabaram de ler, no espaço! Após um longo período acompanhando algumas mudanças no cenário dos filmes, eu confesso que essa é a primeira vez que eu vejo que deixou o meu queixo caído pela audácia por trás de uma ideia tão grandiosa e que tem um potencial para criar algo simplesmente incrível.
Em sua tradução literal o nome do filme (que será um Drama) é Desafio, e irá contar uma história relacionada a uma cirurgiã que terá o desafio de operar um cosmonauta doente e que não pode retornar a Terra para ser operado, porque está muito debilitado para fazer uma viagem tão complexa e repleta de desafios. O ambicioso projeto será gravado Estação Especial Internacional (ISS), terá a atriz Yuliya Peresild como protagonista do longa e Klim Shipenko na cadeira de diretor. Uma dupla muito bem quista pelo Cinema russo e que está despertando a curiosidade de muitos cinéfilos... E eu sou um deles.
Peresild e Shipendo irão embarcar no foguete cosmódromo de Baikonur (no Cazaquistão) no dia 05 de Outubro, sob o comando da agência especial russa Roscosmos, que através dessa iniciativa grandiosa, tem a intenção de mostrar ao mundo, que o espaço está abrindo uma nova porta para um novo público. Essa decisão me parece algo fenomenal, porque escolher fazer isso através de um filme torna esse projeto em algo com um potencial massivo onde a divulgação pode acontecer de uma maneira imensurável (podendo inclusive, ser indicado a importante prêmios da indústria cinematográfica como Oscar ou Globo de Ouro).
Antes de viajarem para gravar o filme, a dupla irá participar de uma seleção médica onde eles irão ser avaliados e treinar (voos em avião com gravidade zero, treinamento com um paraquedas e testes de centrifugação e vibração), para fazer um voo espacial, no dia 01 de Junho e durante essa fase antes das gravações, irão testar alguns outros aspectos de criatividade exclusivos para o filme, que terá uma cobertura da televisão estatal russa e será coproduzido por Konstantin Ernst (que é o diretor do canal) e por Dmitry Rogozin (chefe da Roscosmos).