Reseña: Apolo 10 ½: Una aventura espacial. // Review: Apollo 10 ½: A Space Age Childhood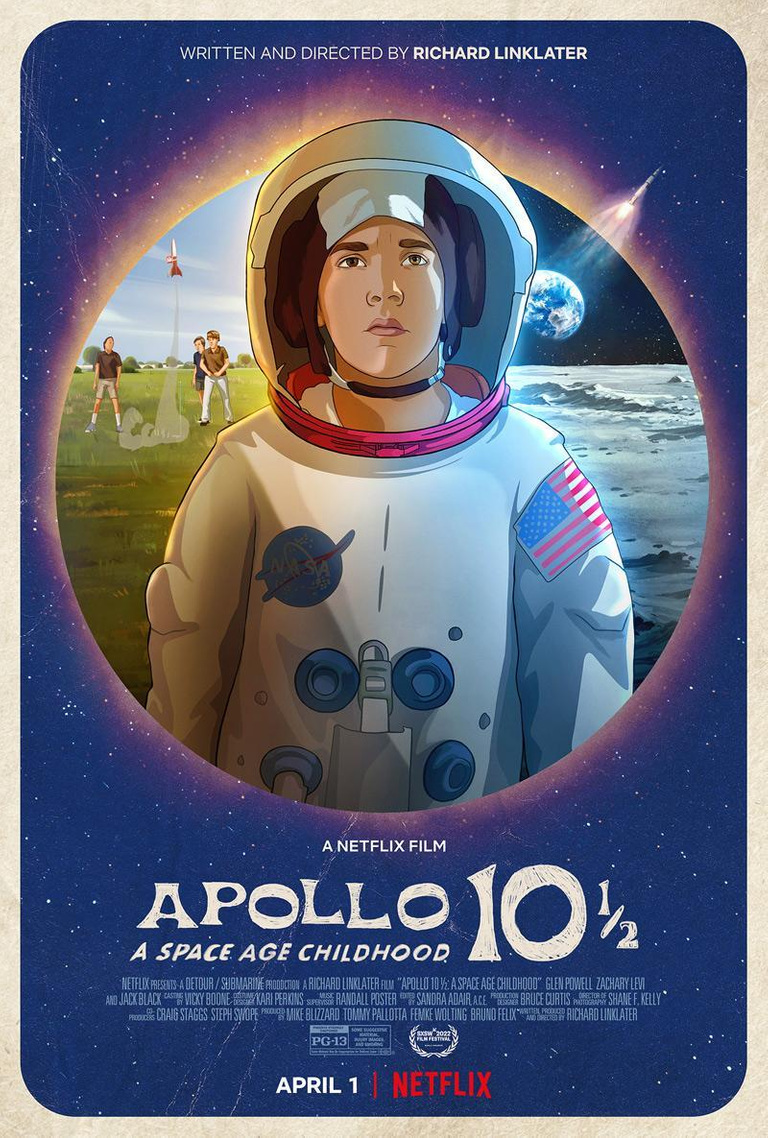 El hombre llegó a la Luna en 1969, y a veces se nos olvida lo increíble que fue ese acontecimiento, por suerte cada cierto tiempo hay películas que nos recuerdan lo increíble de las hazañas pasadas. En este caso tenemos una entretenida cinta de animación. Este título fue estrenado hace poco en Netflix, su director es Richard Linklater.
Man landed on the moon in 1969, and sometimes we forget how incredible that event was, luckily every now and then there are movies that remind us of the incredible feats of the past. In this case we have an entertaining animated film. This title was recently released on Netflix, its director is Richard Linklater.
Sinopsis: Es 1969. Stanley, Stan para los amigos, es un niño que vive cerca con su familia en Houston, Texas; bien cerca a la NASA. Debido a sus condiciones físicas y otros, es reclutado para una misión secreta. A su vez, se nos muestra la vida en diversos aspectos, afectada por la pronta misión Apolo 11.
Synopsis: It is 1969. Stanley, Stan for friends, is a boy who lives close to his family in Houston, Texas; very close to NASA. Due to his physical and other conditions, he is recruited for a secret mission. At the same time, we are shown life in various aspects, affected by the upcoming Apollo 11 mission.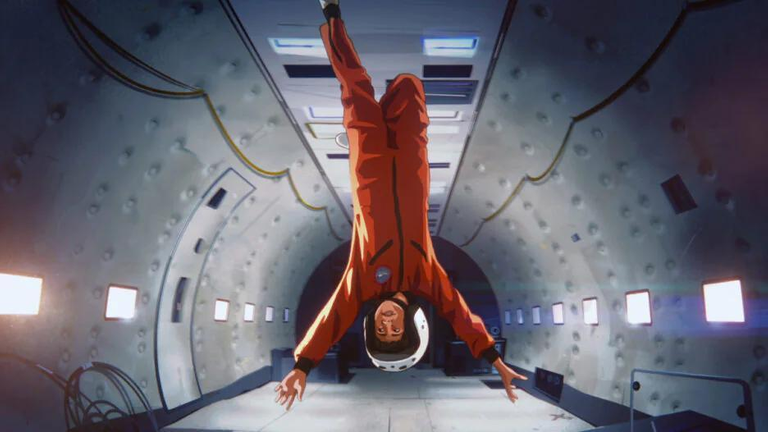 Si bien hay una especie de trama enfocada en la misión de Stan, lo que resalta y se ve más en lo que dura la película es como era la vida diaria en esos días en un suburbio en Houston, Texas. Para ello tendremos apoyo de un narrador que suponemos es Stan de adulto. Entre los temas tocados están las películas, los hábitos diarios, las relaciones familiares, juegos, música, etc.
While there is a kind of plot focused on Stan's mission, what stands out and is seen more in the duration of the film is what daily life was like in those days in a suburb in Houston, Texas. For this we will have the support of a narrator who we assume is Stan as an adult. Among the topics touched upon are movies, daily habits, family relationships, games, music, etc.
Lo malo es que al tocar tantos temas, no hay mucha profundidad, y solo sirve para tener una idea general de cómo era la vida familiar en esos días. En lo que se refiere a la misión, se ve un poco de lo que se tuvo que realizar pero llevar a cabo la misión Apolo 11.
The bad thing is that by touching so many topics, there is not much depth, and only serves to get a general idea of what family life was like in those days. As far as the mission is concerned, you see a little of what had to be done but to carry out the Apollo 11 mission.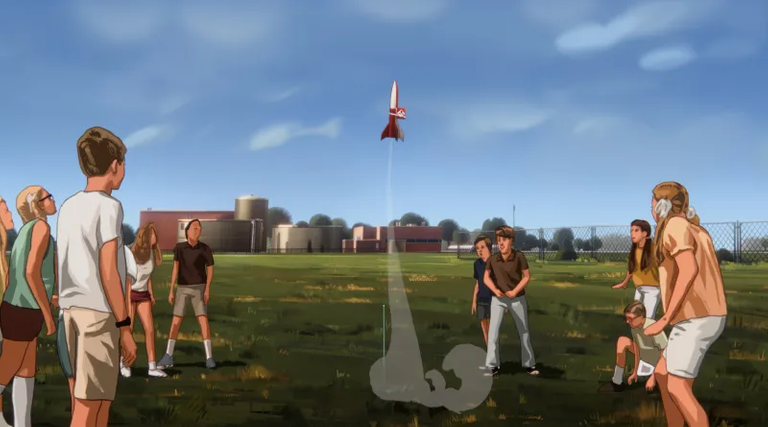 La animación es realizada principalmente mediante la rotoscopia, que tiene su particular detalle. No queda mal, hay un buen uso de colores, pero tampoco es muy llamativo. En música, hay una muestra de canciones de esas fechas.
The animation is done mainly by rotoscoping, which has its own particular detail. It doesn't look bad, there is a good use of colors, but it's not too flashy either. In music, there is a sampling of songs from those dates.
Me entretuvo la película y creo que es recomendable, en especial si te interesa conocer un poco como era percibido en esa época, tal acontecimiento.
I was entertained by the film and I think it is recommendable, especially if you are interested in knowing a little of how such an event was perceived at that time.
---
---