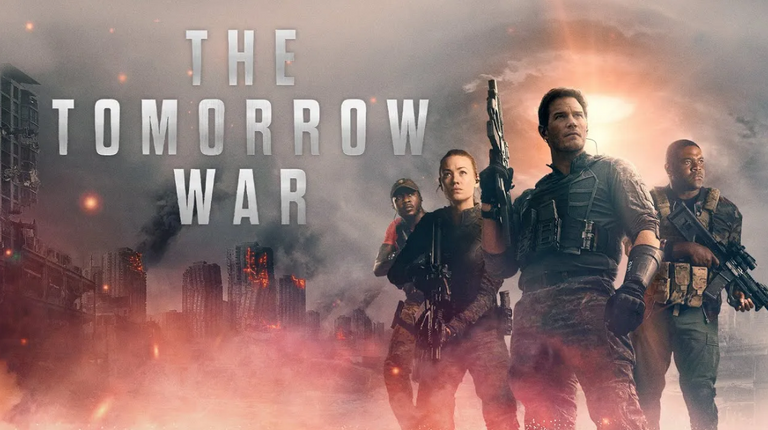 Directed by Chris McKay
Written by Zach Dean
Produced by David Ellison Dana Goldberg Don Granger Jules Daly David S. Goyer Adam Kolbrenner
Starring Chris Pratt Yvonne Strahovski J. K. Simmons Betty Gilpin Sam Richardson Edwin Hodge
Cinematography Larry Fong
Edited by Roger Barton Garret Elkins
Music by Lorne Balfe
Production companies Skydance Media Paramount Pictures New Republic Pictures Phantom Four Films Lit Entertainment Group
Distributed by Amazon Studios
The "War of Tomorrow" released directly on Amazon is a science fiction film presented as one of the platform's greatest exclusive works. Its trailer promises to combine the great Edge of Tomorrow with the entertaining but forgotten Land Invasion (Battle: Los Angeles). The truth is that I have no expectations for this film other than to be interested in the presence on the poster of Chris Pratt. Chris Pratt is a performer as he used the fabulous Guardians of the Galaxy After Xingjue surprised everyone, he promised that with As Time Passes By, this movie has disappeared, and this movie seems to be another example.
Bias aside, it has been crushed by critics, further lowering my expectations of finding a movie with the least entertainment. Well I'm happy to admit that I am completely satisfied with the visualization and witnessed a blockbuster with self-awareness, with the right sense of humor, interesting, and completely in line with expectations. A movie that is no longer being produced, to be honest, should be shown in theaters (especially in mid-summer) and downgrades to a platform premiere when it deserves more. But we better proceed in parts.
The direction is spectacular and some sets are full of tension. However, it is undeniable that the visual effects have improved and despite the impeccable design of these creatures, they are terrifying monsters that echo other famous aliens of this type. And this film drank different works, such as those mentioned and others, I will not say that because there is no spoiler, pay attention to the scriptwriter's reference, although this film has its own identity and has a very surreal story. But this is if the rules of the game are accepted, you can enjoy it without problems. I think fans of sci-fi and popcorn movies will properly appreciate it.
It's commendable that this movie didn't take itself too seriously (although it was never close to ridiculous), and didn't go for the basic resources to make everything too serious and dark (the premise invites it), in a small dose of no-squawky Screeching. humor, in a fun action adventure, a hobby and an escape product that allows you to relax while sipping popcorn and soda. Come on, this is a lifelong blockbuster (some people even made a joke about it), everyone included. Or to put it another way, the sound of nature is in my ears.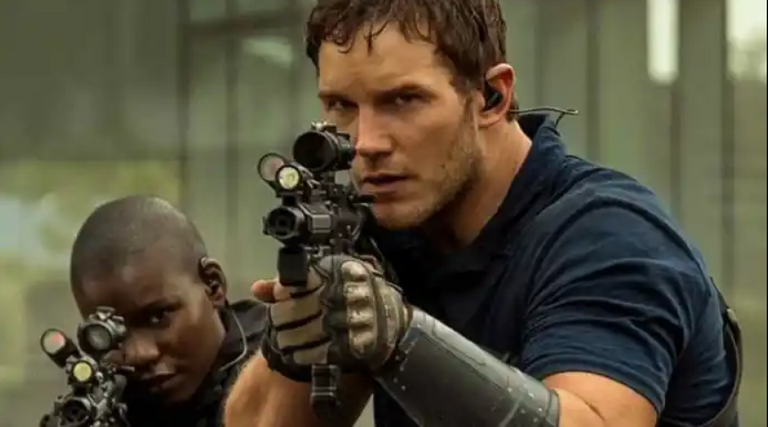 I certainly had a great time on this movie, and the plot must have troublesome script quirks (and predictable because the twists and turns can be seen from a distance), but if you're not too picky it will work, it will be exciting. and surprise (through action) are equally important. Yes, we've all seen this movie before, but it has enough good work and humility to embrace the true nature of the product. As a science fiction show, it is very effective and can also be used as a war tape with aliens. By the way, pay attention to the wonderful soundtrack, which provides wonderful moments in key scenes of the film.
As for the cast of, Chris Pratt once wastes his great charisma on a character with whom we sympathize and with whom they are interested, fulfilling some gender clichés, but being the protagonist at the height.
The truth is that friend Chris won each of the juicy checks, because in other hands it would not have been the same. The rest of the secondary ones comply, highlighting the always great J.K. Simmons or Betty Gilpin, she's relegated to the typical grieving wife role, too bad she's wasted on this when she's capable of so much more.
In conclusion, this is a blockbuster with a vintage flavor, with an excellent cast, being extremely entertaining and satisfying as a science fiction show.
I know, I am probably one of the few who enjoys a film of these characteristics, but I do not look away or hide, especially when I am having a good time. I don't care what the reviews say, I enjoyed it. Let each draw their own conclusions