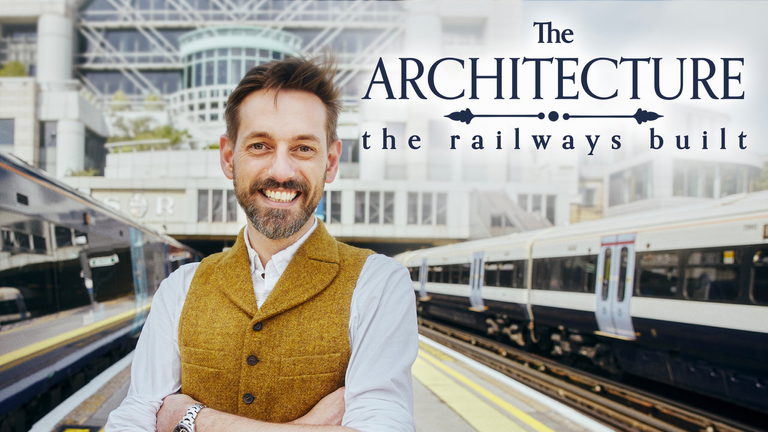 Tim Dunn, the lovely but ever-so-slightly annoying presenter of The Architecture the Railways Built
I have never been a huge TV fan but over Christmas, whilst getting up to date with the latest multitude of dross filled channels on UK cable TV, I stumbled upon Yesterday Channel which as you might guess, has an awful lot of UK history based original programming, and one show in particular caught my eye!
The Architecture the Railways Built
It was like a spiritual awakening and and immediately sat down to my first episode in raptures of anticipation!
So far, there have been three seasons produced for Yesterday by Brown Bob Productions, each with a one-hour time slot and as you can guess from the title, the program is all about Railway architecture, not just the stations but any associated architecture such as bridges and hotels.
Each episode has a featured UK location, a secondary UK location and a continental location which were surprisingly interesting and had me jotting down locations in Europe I might like to visit in the future!
The program is presented by a guy I didn't know called by Tim Dunn, who is by profession, a railway historian, writer and travel editor and his knowledgeable and enthusiastic style certainly suited the subject matter but I have to say, I did find him just a little annoying but this didn't detract from the history and beautiful locations. He would make an excellent dinner guest though!
Time also took part in Trainspotting Live, which might have actually been a step too far even for me! and ' Secrets of the London Underground' which started last year, co-presenting with super Siddy Holloway.
The first episode I chanced upon was one I also wrote about on Hive a long time ago, the most beautiful railway station on the whole UK network,
https://ecency.com/travel/@nathen007/a-most-beautiful-station-wemyss-bay-station-and-ferry-terminal-no-bad-language-or-whinging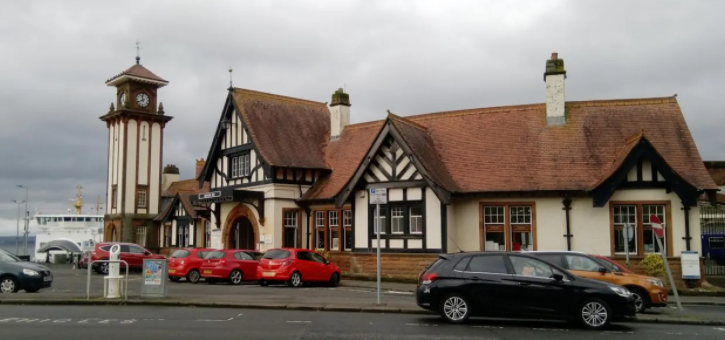 Wemyss Bay Railway Station, photo taken by me
I have to say, my writing was just as good as his narration but he is lucky enough to get into parts of buildings and stations that the general public, i.e me, cannot, which adds interest to even the places I know and have personally visited.
Another episode featured Bennerley Viaduct which in case you missed it, was covered by the talented @ellenripley recently in this post;
https://ecency.com/hive-148441/@ellenripley/a-visit-to-bennerley-viaduct
The great thing about this series is the ability to be unashamedly geeky, but at the same time appeal to a mass audience with a passing interest of history and/or the railways.
What I also love is that it's not just the grandest structures stations they visit. The story of a little station in Yorkshire called Castle Howard which was the personal station of the Castle Howard Estate on the Scarborough to Malton line was superb and a joy as the the owner of the home the station became took us on a tour, pointing out the parts of the house and their corresponding uses in its time as a railway station.
The continental section I loved the most was the Copenhagen Metro and its mix of old and modern design. I learned so much about the system I have used myself, many times in a previous life.
So much did I enjoy this show, I downloaded their 'Watch Again' app and restarted an old, paid VPN subscription to be able to watch it here in Thailand!
If you have any interest in railways, history or architecture, The Architecture The Railways Built' is well worth an hour of your time!