No matter how genius we are, it is difficult to manage a home economy and this requires a regular job that will provide a regular income. There is a need for education in a regular and high-income job.
Well, have you seen a student who failed because he made a lesson distinction in education? For example; Would a student who loves mathematics very much and does not care about other subjects have to fail and drop out of school?
Srinivasa Ramanujan's life begins at this very point. For Ramanujan, who was unsuccessful in his education and did not have a diploma, life begins with the job of a civil servant.
What you see now as glass will soon turn into diamond, I promise.
Such abilities are not added to a person afterwards. It's always there from birth and just waiting to be discovered. Loving numbers much more than people, closing yourself in a house and preoccupying your mind with formulas can be a harbinger of a life that will end early.
Ramanujan doesn't really wait to be discovered, he makes a superhuman effort to have them discover him. He sends his formulas to other mathematicians by letter.
+Why don't you use the abacus?
-Make it on my mind, faster!
After a few unanswered letters he sent, Godfrey Hardy answered.
Let's face some reality at this point.
Who is Srinivasa Ramanujan?
I don't want to make the answer to this question too long. Srinivasa Aiyangar Ramanujan (22 December 1887 - 26 April 1920) was an Indian mathematician.
I leave the source link for those who will go into a longer research.
https://tr.wikipedia.org/wiki/Srinivasa_Aiyangar_Ramanujan
The Man Who Knew Infinity, in which the famous actor Dev Patel plays the role of Indian mathematician Srinivasa Ramanujan, is the main subject of our 2015 film with its original name.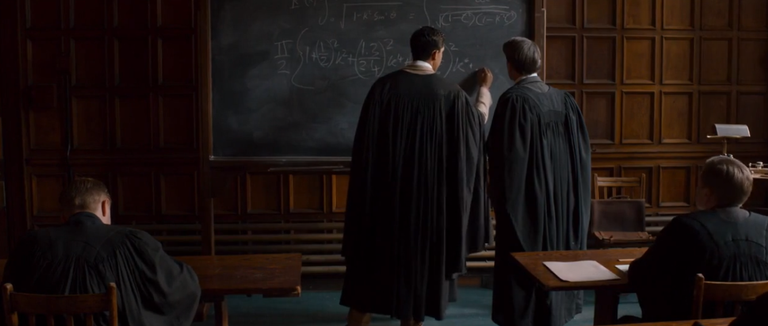 The plot of this movie is based on real events.
When I see the above warning at the beginning of a movie, I watch that movie more carefully and more than once. Although I am interested in subjects such as fiction, science, surreal life, I always like reality-focused productions a little more than others.
The Man Who Knew Infinity movie exceeded my expectations in this regard and made me love the numbers.
In a scene that I find impressive;
A man trying to prove himself by going to the blackboard with a chalk in his hand, accompanied by the tuk, tuk, tuk sounds. The repetitive "tuk, tuk, tuk" sounds here indicate the software of the formula.
Could it be an ingenious joke to answer "take the risk" to the knocking door? I think it says more. To get through that door, you must have come with a lot of evidence in the bag. Otherwise no one would open that door!
One of the scenes that best describes the language intelligent people use in their discussions and the anger control they have not lost is;
-I don't see any pictures of anyone here, not even your family! Who are you Mr. Hardy?
+How dare you! How dare you judge me?
-Can't you see you're doing the same to me?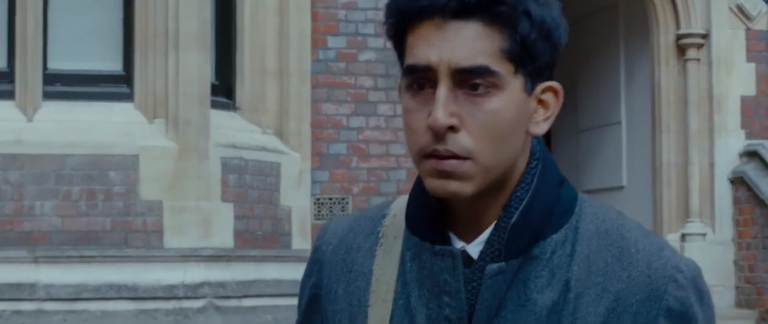 This sentence, heard from a man who has spent his whole life alone, reveals the reality of drama. Some people really can be "married to their job".
In matters of the heart, there is neither proof nor law that determines the outcome.
Director: Matt Brown
Cast: Dev Patel, Jeremy Irons, Malcolm Sinclair, Raghuvir Joshi
Be sure to be a guest in this true story based on the life of Srinivasa Ramanujan starring Dev Patel and add meaning to your life for 1:48 hours.
So, the stage is yours and have a good time!
All content belongs to me! Images were taken from the snapshot while watching the movie.
Posted using CineTV