The fourteenth day of the third month is has been set as pi day. (3/14)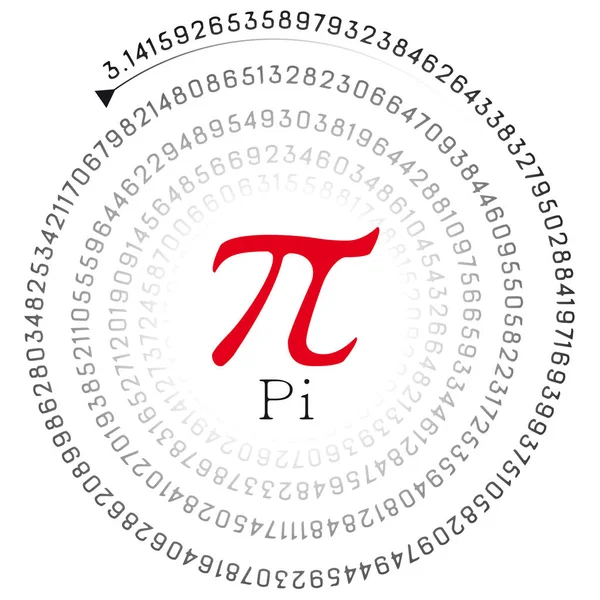 What is Pi?
The number π is a mathematical constant, approximately equal to 3.14159. It is defined in Euclidean geometry as the ratio of a circle's circumference to its diameter, and also has various equivalent definitions. It appears in many formulas in all areas of mathematics and physics. The earliest known use of the Greek letter π to represent the ratio of a circle's circumference to its diameter was by the Welsh mathematician William Jones in 1706. It is also referred to as Archimedes's constant.
Source by wikipedia
Truth be told, if I were trying to explain pi and its meaning to you, I probably would not be able to do so, so I chose to put the definition from Wikipedia.
Please feel sorry for a classic philologist who may not know math, but he knows some things about movies.
So, let's take a look at some math-related movies
Πι (Pi) (1998)
The first film to honor Pi's Day could not be other than Darren Aronofsky's film of the same name. The genius theoretical mathematical protagonist of the film searches with an obsessive zeal for the real key number of the universe. This search will lead him to uncharted paths of his mind, eventually reminding us of the proximity of madness and genius.
One: Mathematics is the language of nature.
Two: Everything around us can be represented and understood through numbers.
Three: If you graph the numbers of any system, patterns emerge.
Therefore, there are patterns everywhere in nature.
Max Cohen
The black and white cinematography intensifies the claustrophobic atmosphere that the hero lives in, the small apartment, and his obsession. It makes everyone around our hero looks suspicious as if they want a piece of him. And maybe they do...
Good Will Hunting (1997)
The solution to a difficult mathematical practice posed by a professor as a challenge becomes the reason for revealing the mathematical talent of the genius janitor working in the university. A man. who may not have studied maths, but with his formidable ability can solve complex mathematical equations. The problem is that he still struggles with demons that prevent him from developing his talent.
Matt Damon and Ben Affleck wrote a screenplay that was rightly honored with an Oscar regarding genius and the push it might need sometimes to move on. And that's what the great Robin Williams did in the role of genius mentor (Damon).
Agora (2009)
Since this day we honor mathematics, a female figure could not be missing. The film Agora refers to the life of Hypatia, a pioneering woman who in the 4th century AD. dared not only to study mathematics but also to teach them, breaking an abaton that wanted science to be male-dominated. Hypatia died because she put science above everything else, even her own life.
Apart from some points that I would say reach the limits of melodrama, The Market with the interpretation of Rachel Weiss is a film that is worth watching to honor mathematics.
Bonus:
There is a mnemonic rule that is used in Greek to help students remember the first digits of pi. Some believe that this was made by Plato, a true lover of mathematics, as he believed in the close relation between Maths and Philosophy.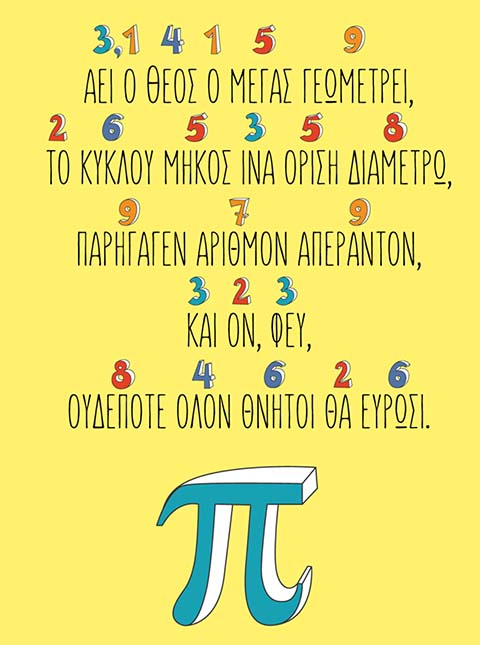 Translation: Always the God the Mighty uses geometry, to find the length of the circle by the diameter, he made a number with no end, and alast humans will never find the end of it.
Do you know any other mnemonic tricks for the digits of Pi?
Ps. As you probably noticed by now, there were only 3 movies in this post, and not 3,14 😀
Thank you for reading!