Deutsch
---
Ich wollte mal das grafische Framework Qt in der Version 6 testen. Daher habe ich mir eine japanische Tastatur geschrieben, womit man einfach zwischen Hiragana und Katakana wechseln kann. Das getippte wird im Textfeld angezeigt und kann bei Bedarf kopiert oder gelöscht werden.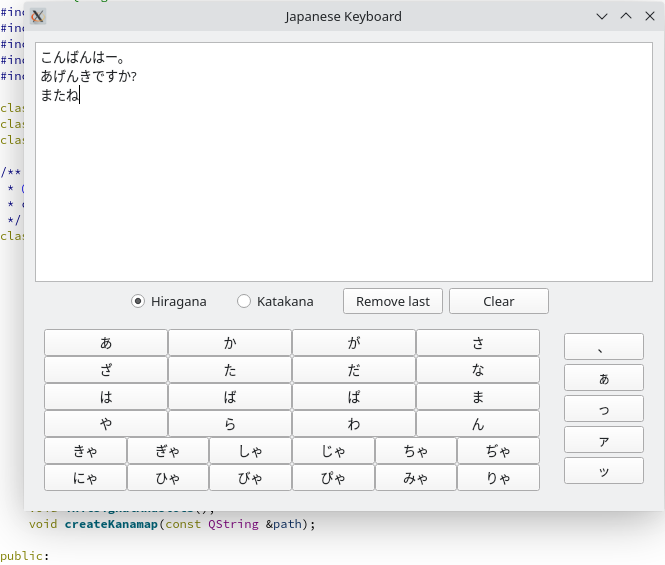 Abbildung 1: Japanische Tastatur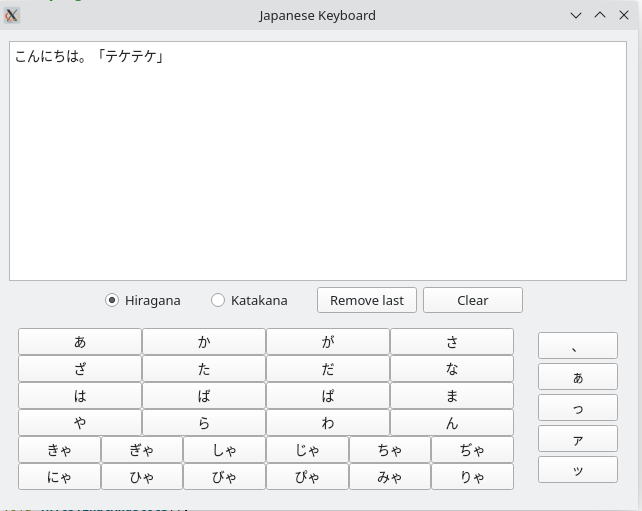 Abbildung 2: Japanische Tastatur 2
Damit das Tastaturlayout übersichtlich bleibt und man nicht für jedes Hiragana oder Katakana einen seperaten Button benötigt, habe ich mich für eine "Kreuzauswahl" entschieden, sobald man auf ein Kana klickt. Es öffnet sich ein kleines Fenster womit man dann bis zu 5 weitere Kana auswählen kann.
Zum Beispiel: Klickt man auf ぱ, dann ist ぱ das zentrale Element und wird mit den restlichen Elementen ぴ,ぷ,ぺ,ぽ umgeben.


Abbildung 3: Kreuzauswahl
Für den Wechsel zwischen Hiragana und Katakana sorgt ein Radiobutton. Das Tastaturlayout wird entsprechend gewechselt.
Quelle: https://gitlab.com/sedil/japanese-keyboard
---
English
I wanted to test the graphical framework Qt in version 6. Therefore I wrote myself a Japanese keyboard, with which you can easily switch between Hiragana and Katakana. The typed is displayed in the text field and can be copied or deleted if necessary.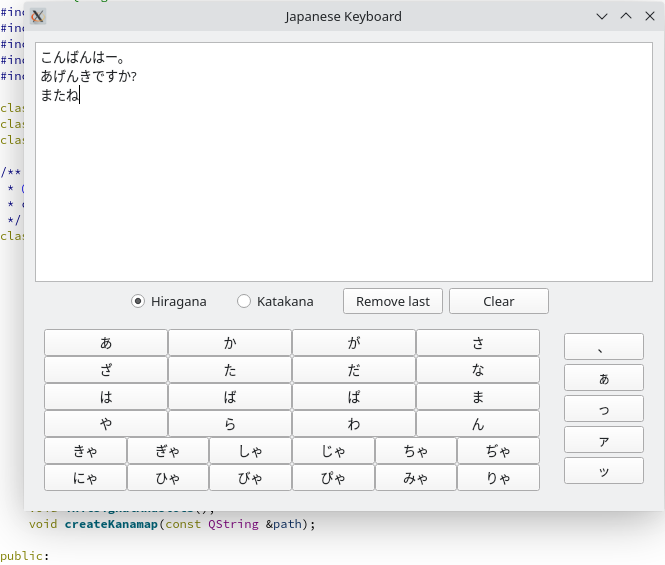 Picture 1: Japanese Keyboard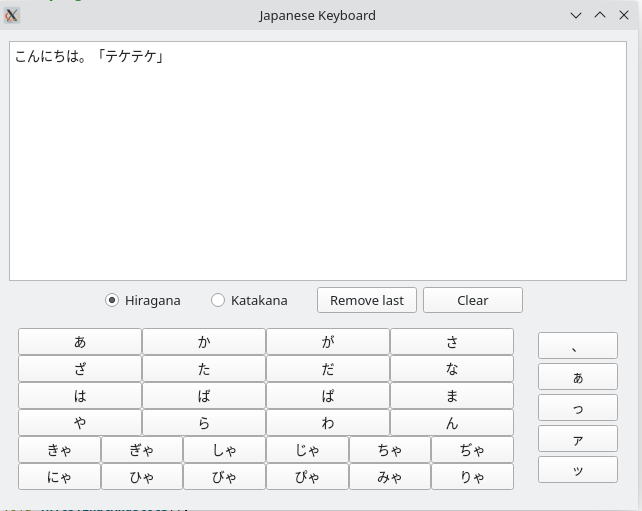 Picture 2: Japanese Keyboard 2
To keep the keyboard layout clear and not to need a separate button for each hiragana or katakana, I decided to use a "cross selection" as soon as you click on a kana. It opens a small window with which you can then select up to 5 more Kana.
For example: If you click on ぱ, then ぱ is the central element and is surrounded with the remaining elements ぴ,ぷ,ぺ,ぽ.


Picture 3: Crossbuttons
A radio button is used to switch between hiragana and katakana. The keyboard layout is changed accordingly.
Source: Quelle: https://gitlab.com/sedil/japanese-keyboard