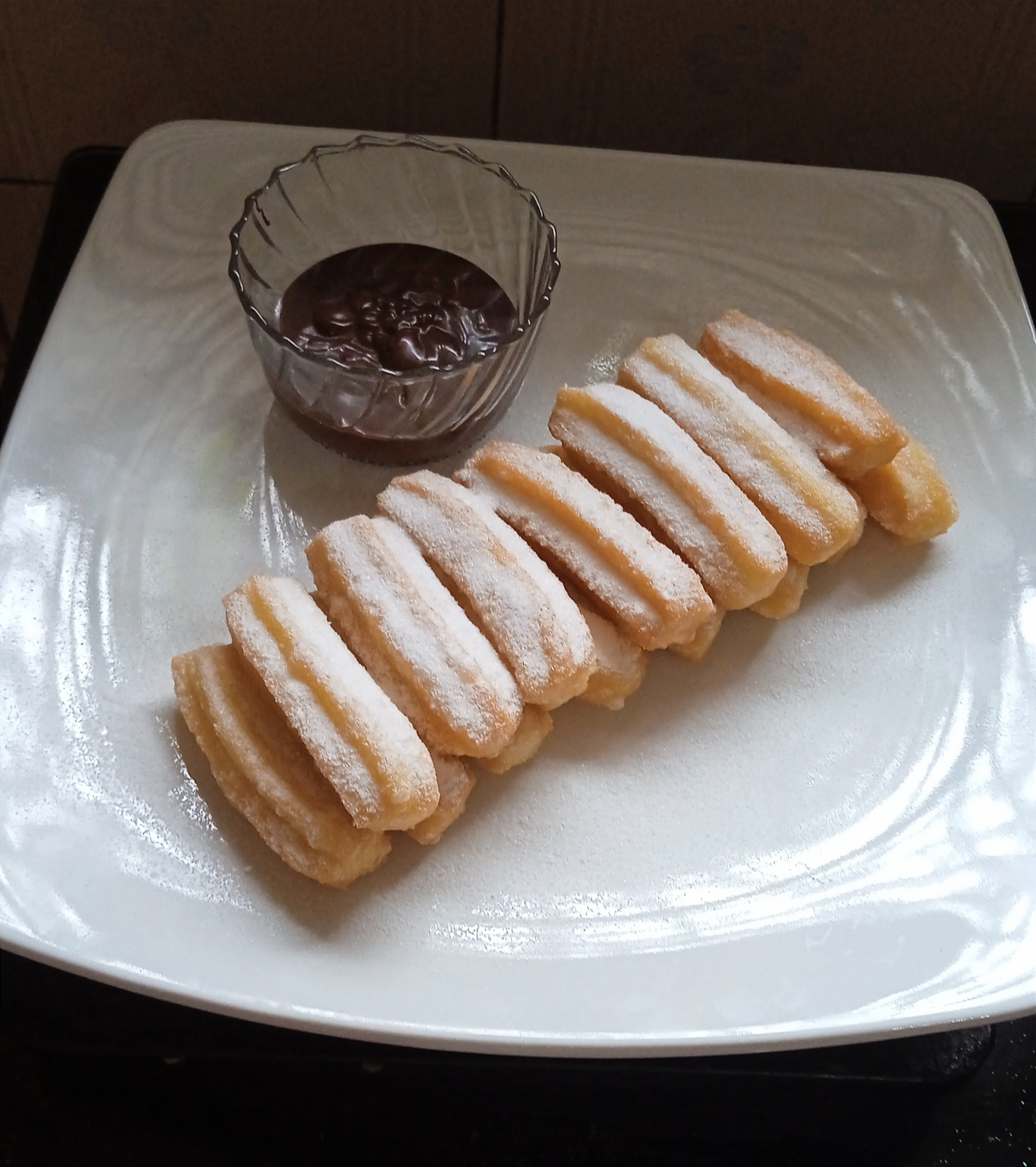 Churros Cake
Hello dear friends..
Today I would like to share the recipe for the cake that I cook, the name is churros. This cake is perfect served for an afternoon snack. Let's see the recipe and how to make it.
Oh yes, here I will greet the official account of the Foodies Bee Hive Community, namely @foodiesunite and also the moderator sister @anggreklestari. And every gift from this post I donate to both, 10% each to help develop this Community. Regards!!??? :D
Here is the recipe and how to make it, hope it helps..!!??? :)
Sugar 2 tablespoons
Margarine 50 grams
Water 250 ml
Wheat flour 150 grams
2 eggs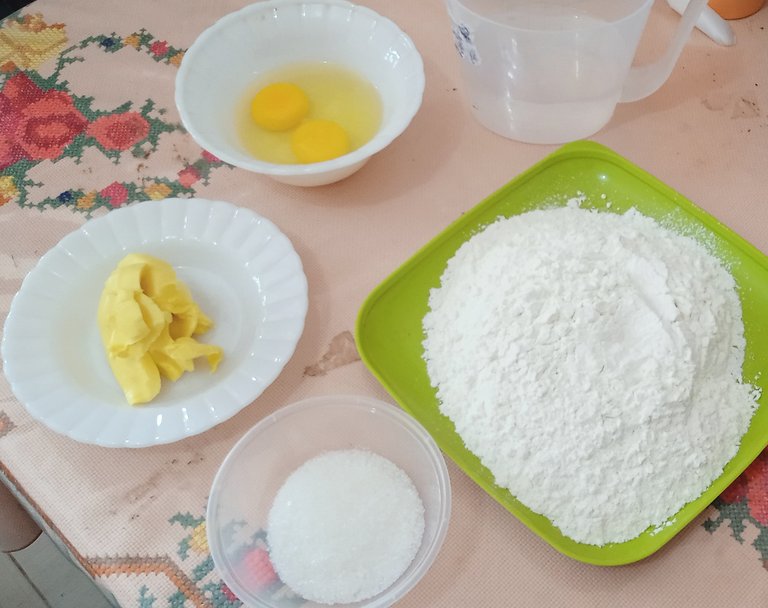 The first step is to mix water, sugar and margarine, then cook until it boil.
---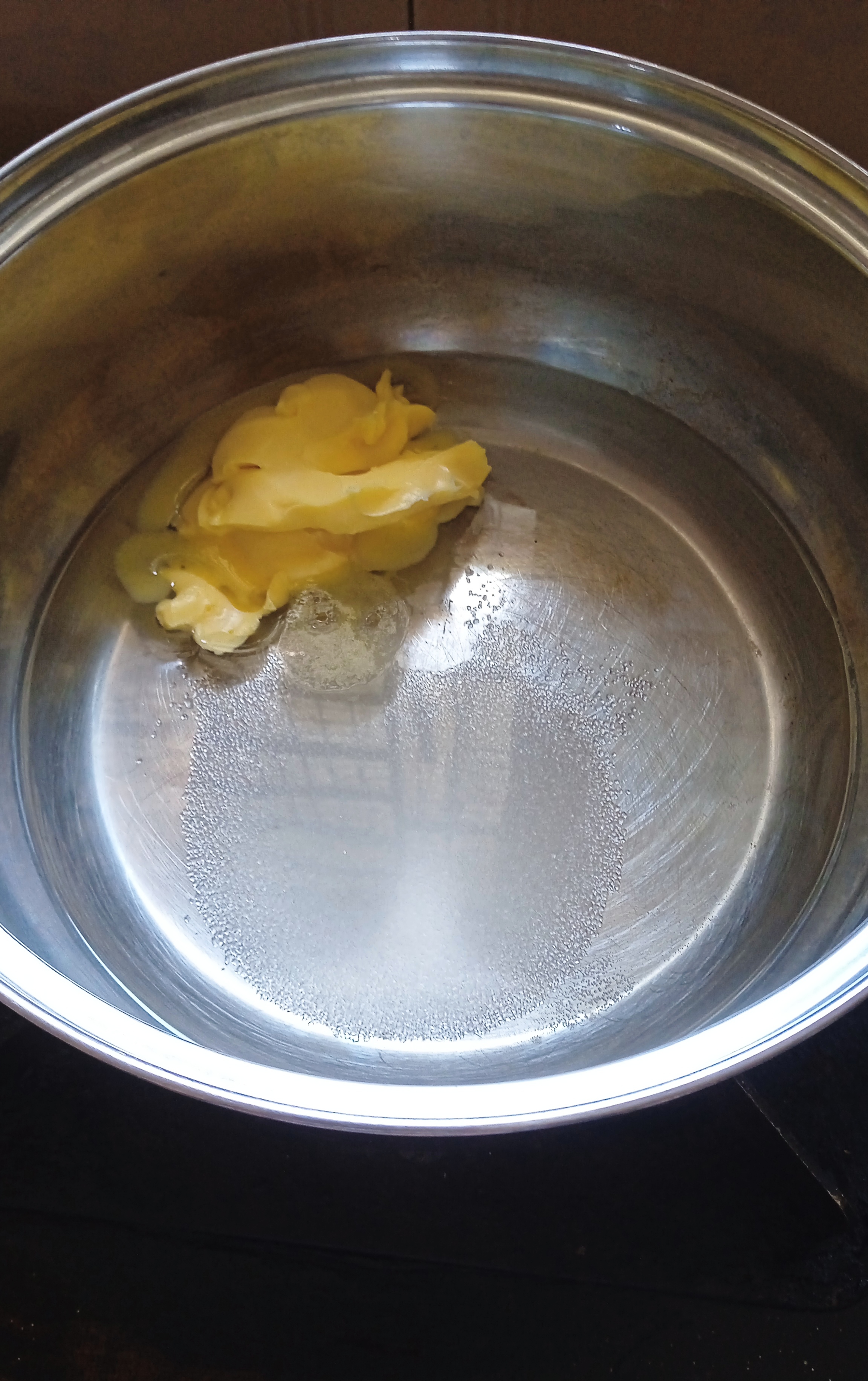 ---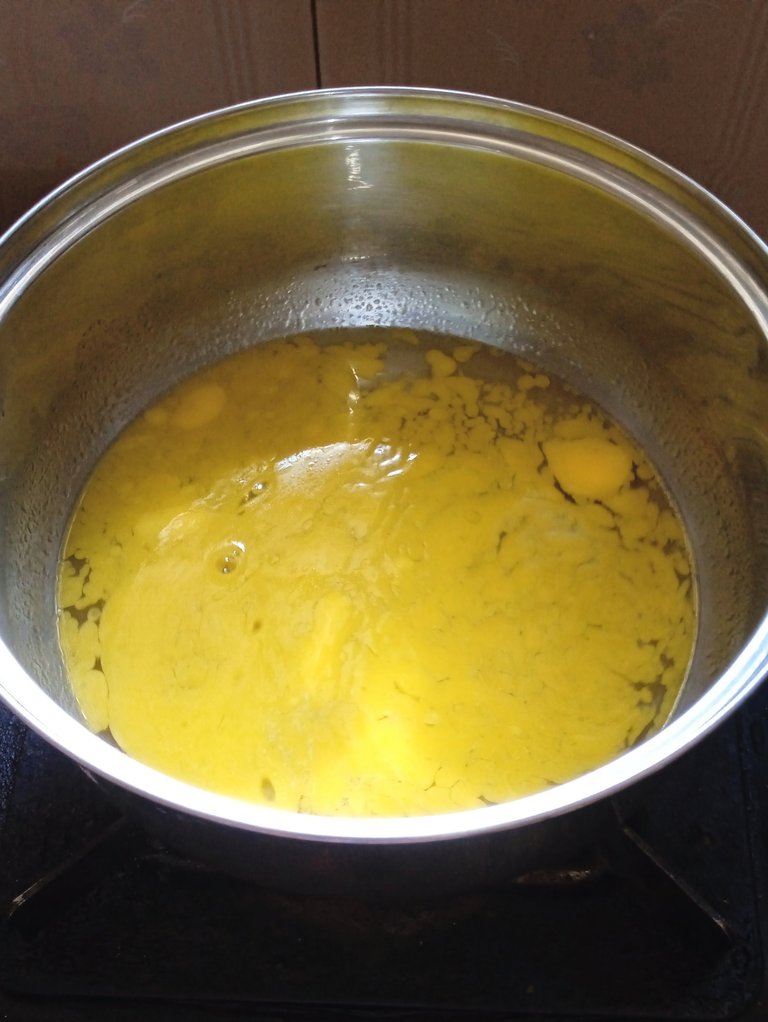 After the mixture boils, add the flour and stir until well combined. then let stand about 8 minutes until the dough becomes warm.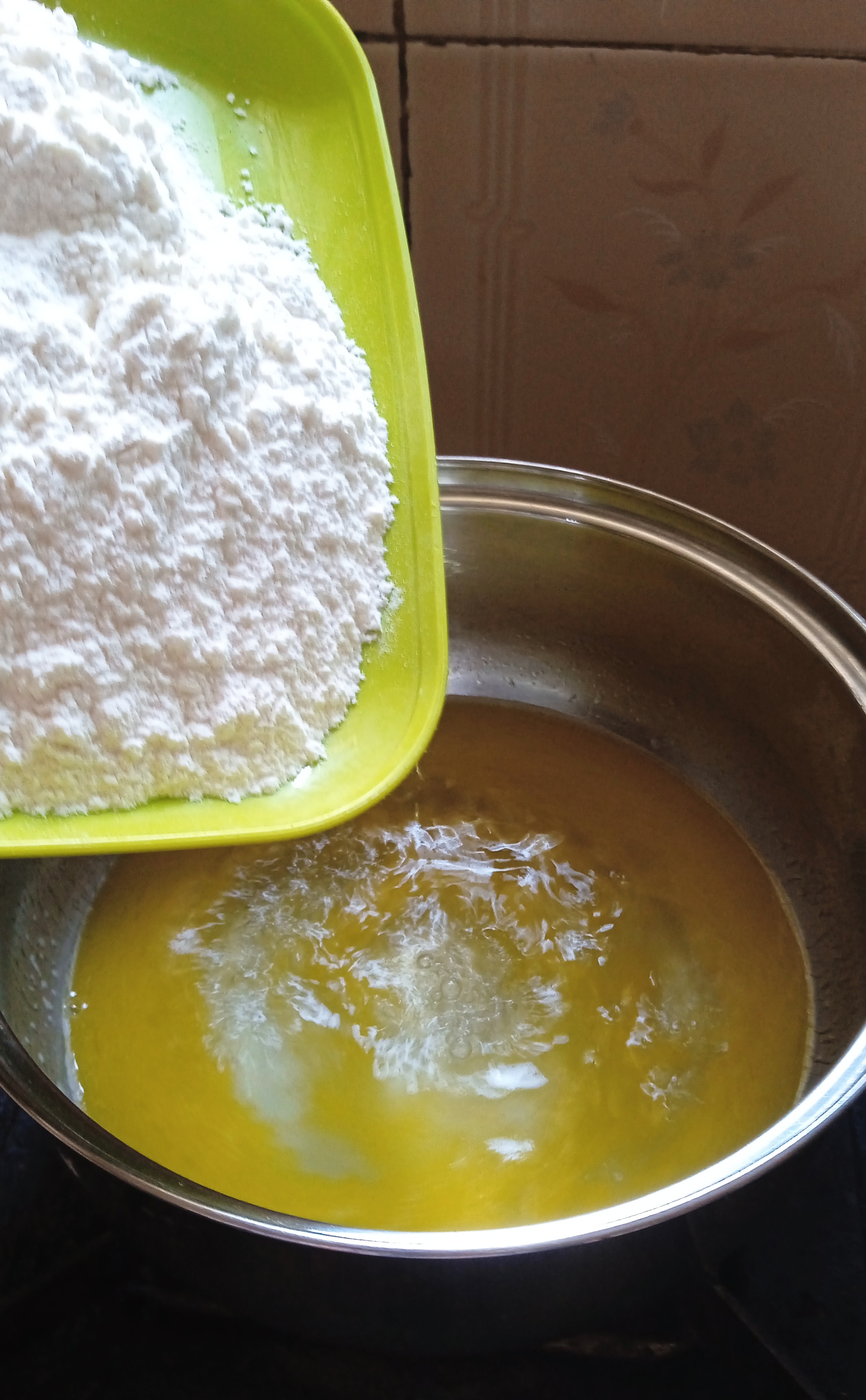 ---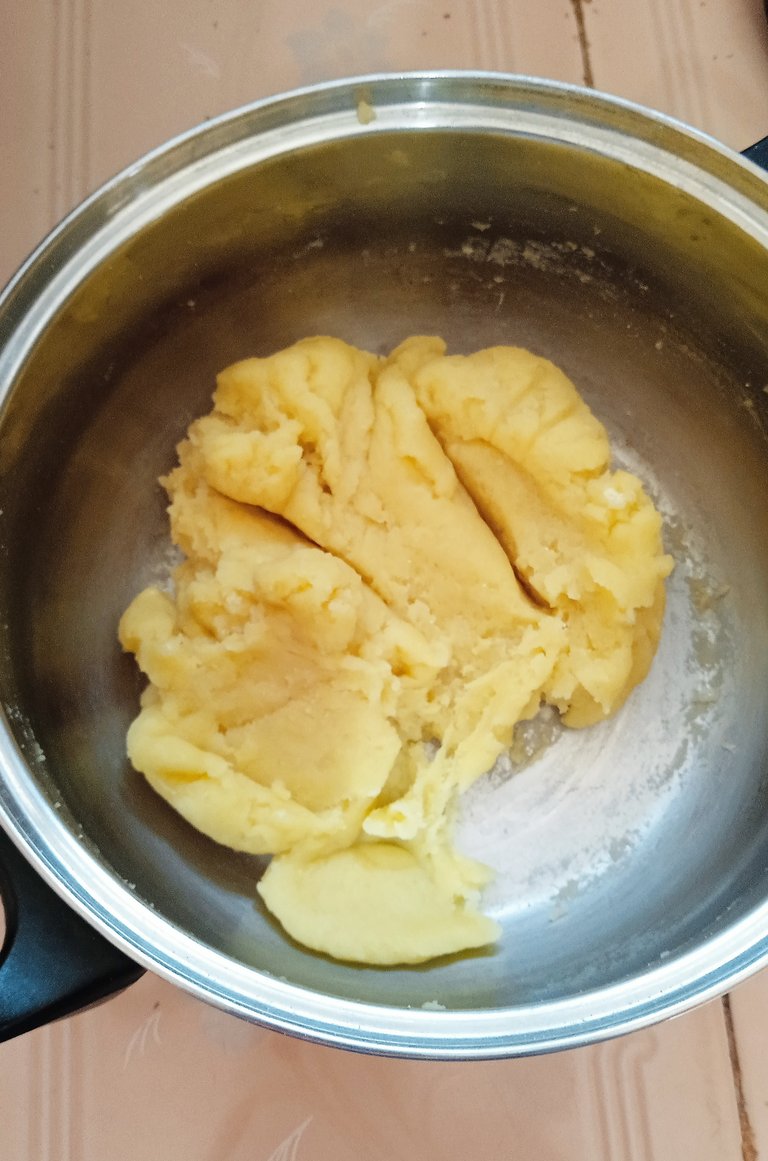 Then add the eggs one by one and mix until smooth.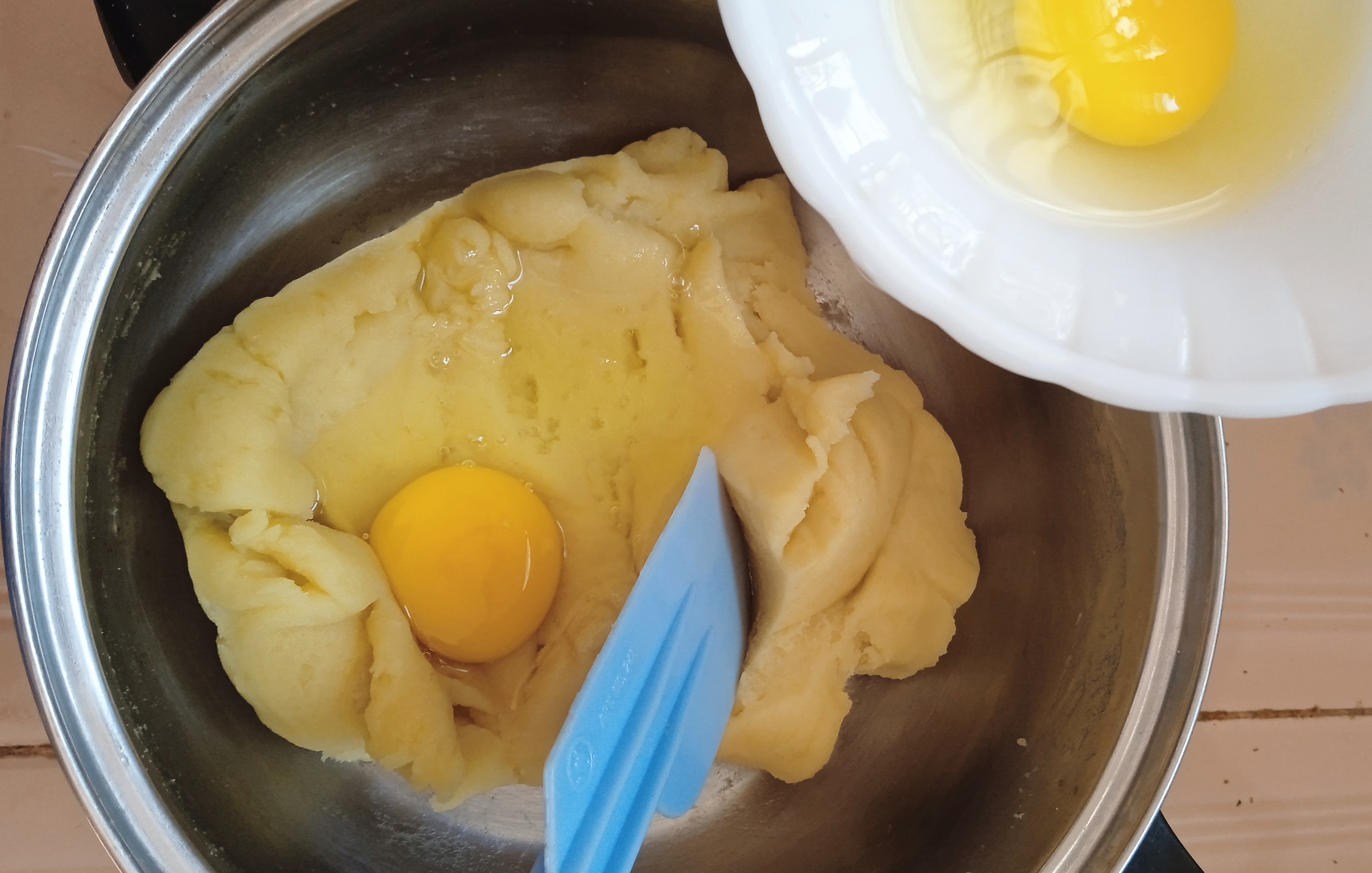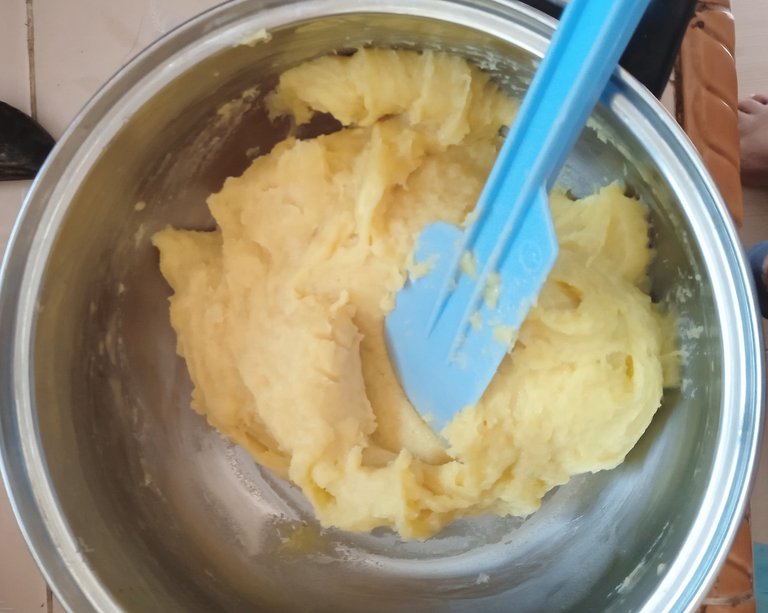 Put the dough in a plastic that has been given a syringe, then press the dough over the preheated oil.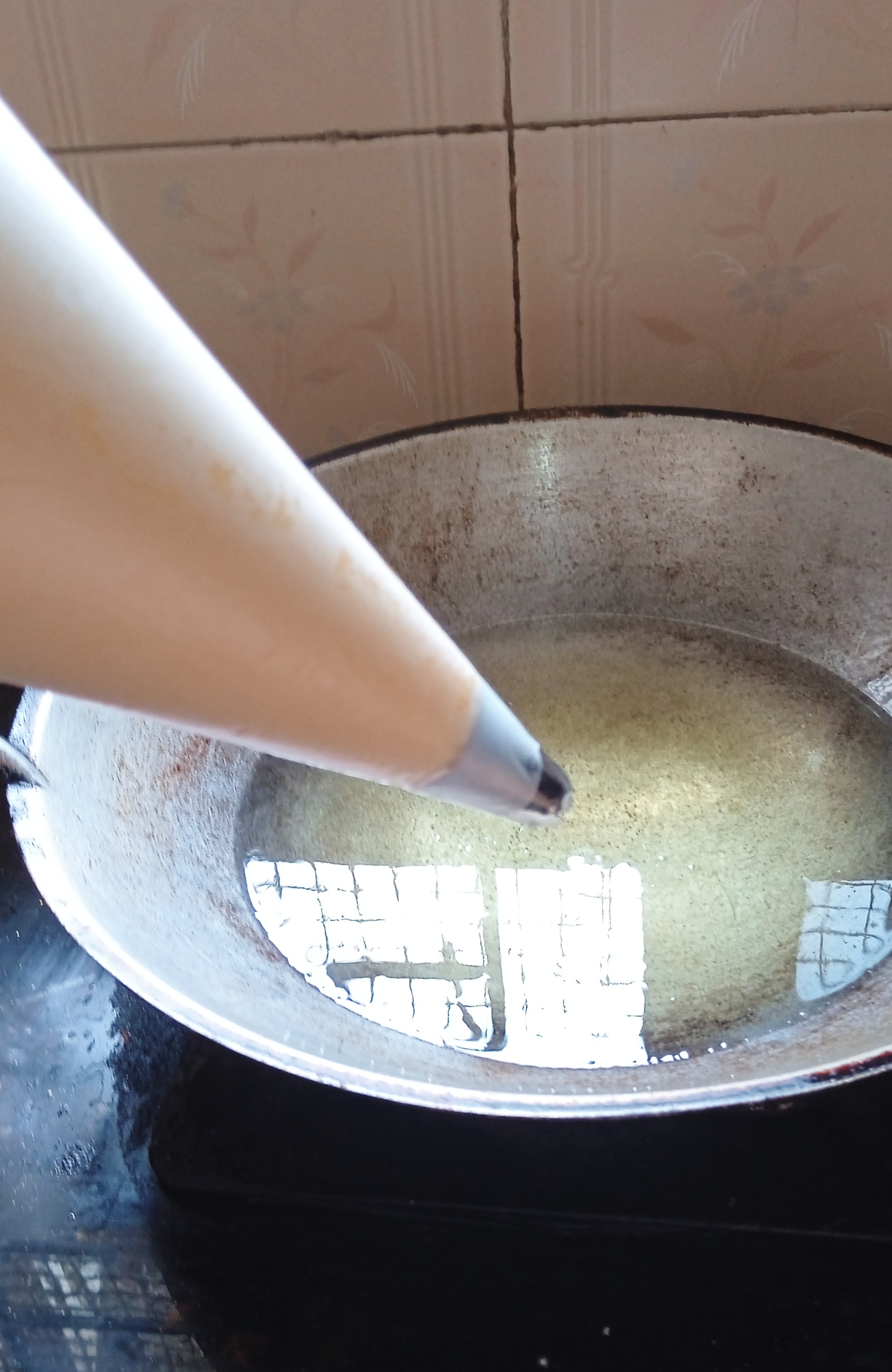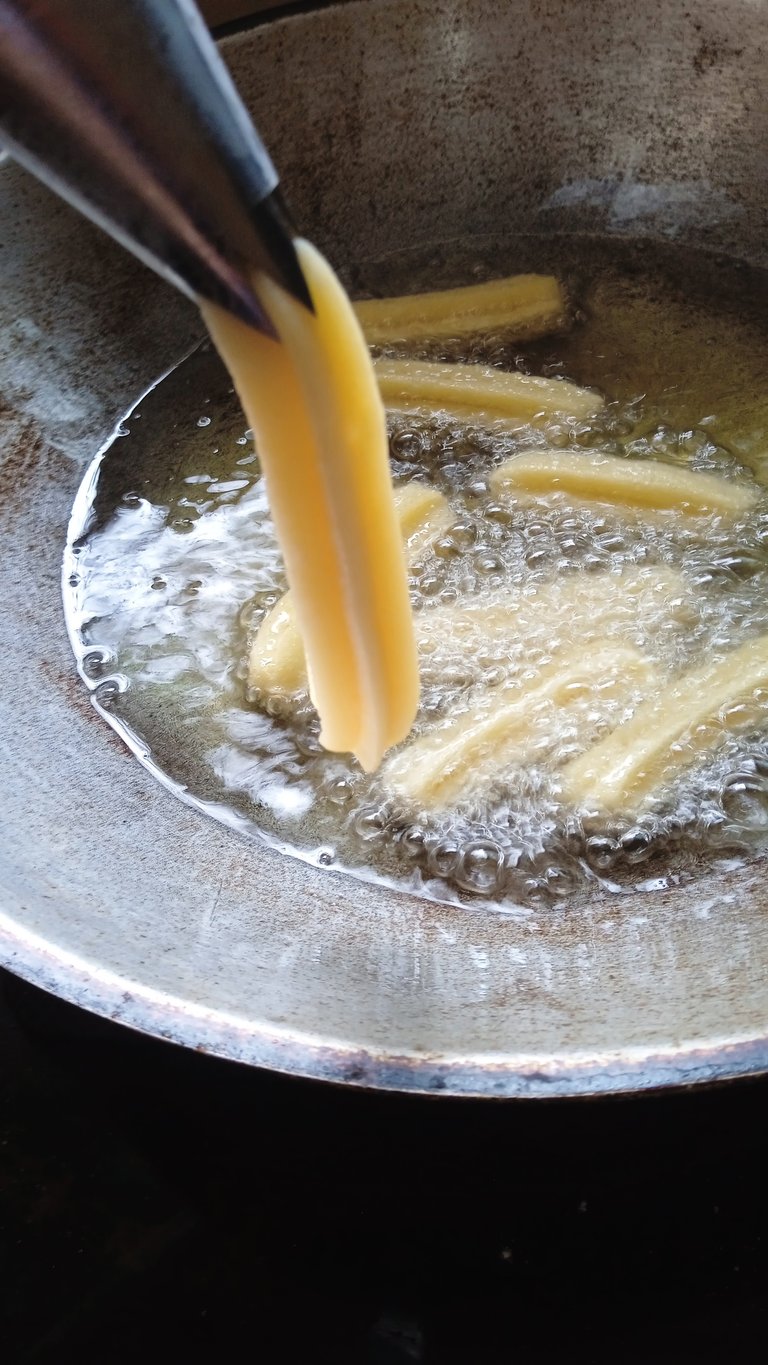 Fry the dough on medium heat and turn it over until the dough is cooked.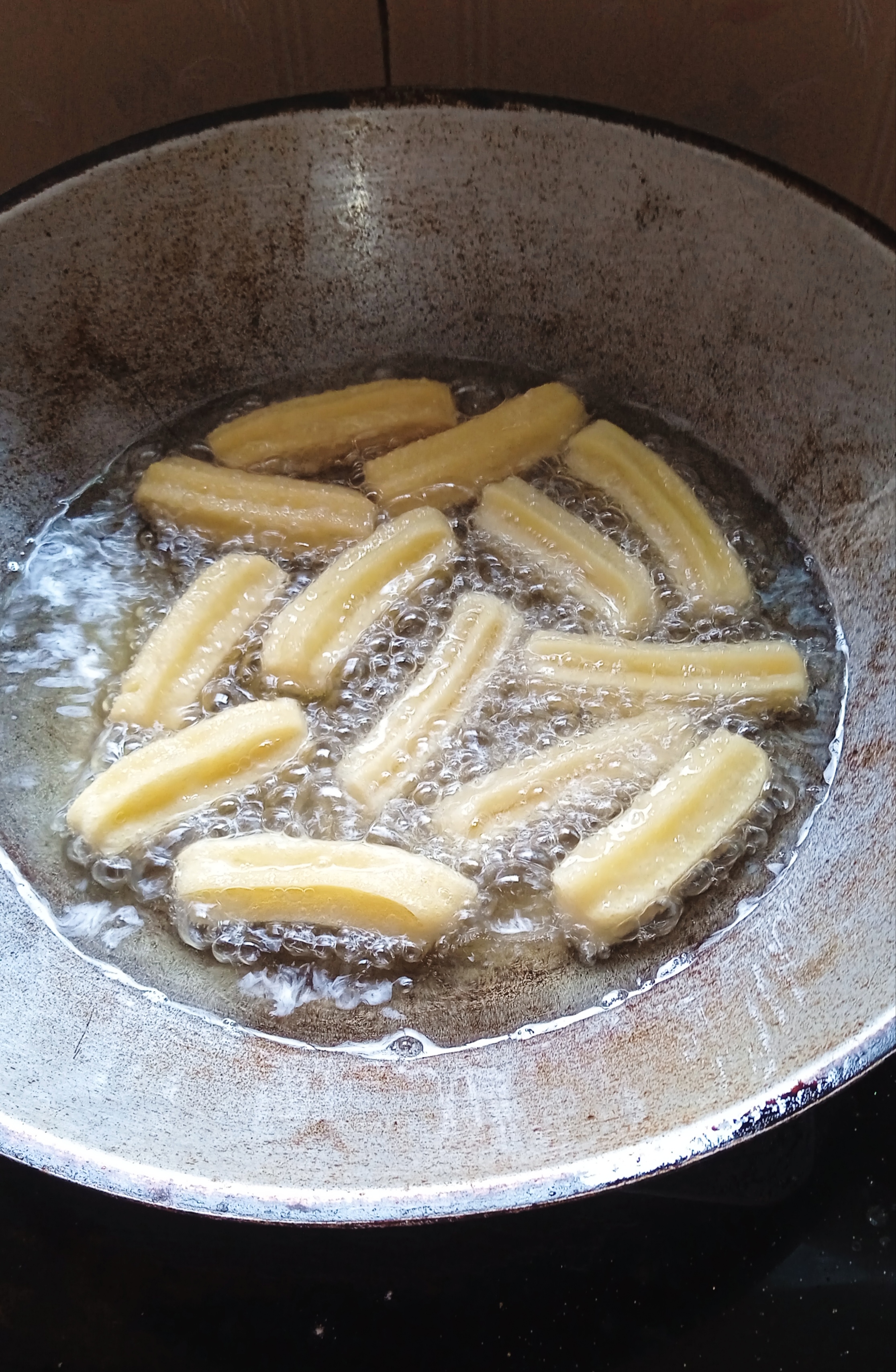 ---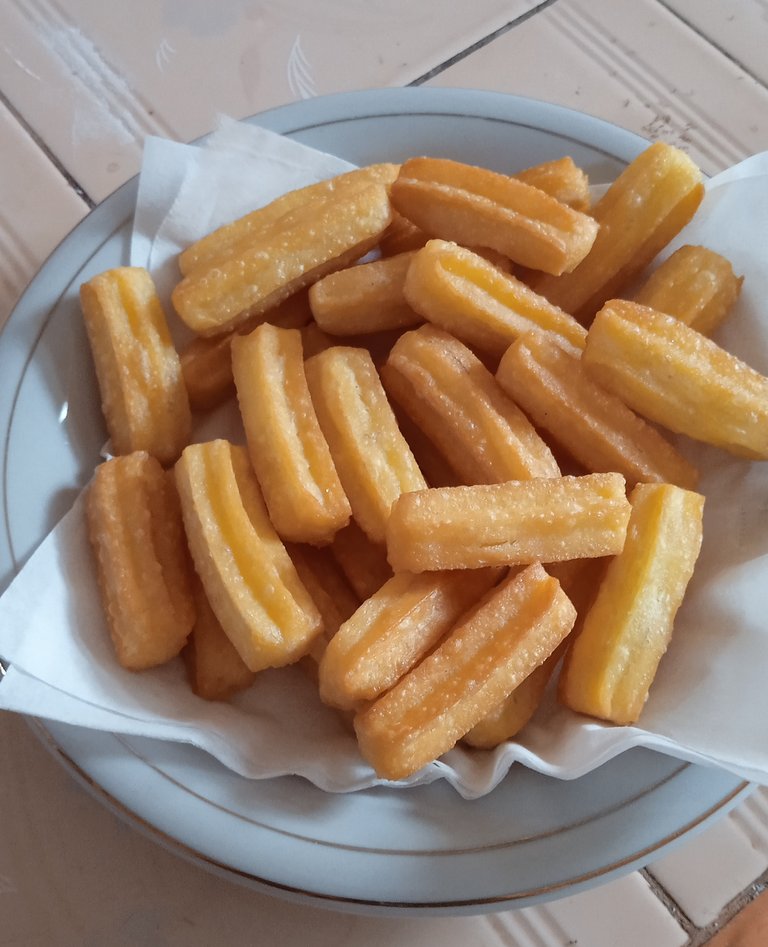 After the dough is cooked, take it out and serve it on a plate Churros are ready to eat.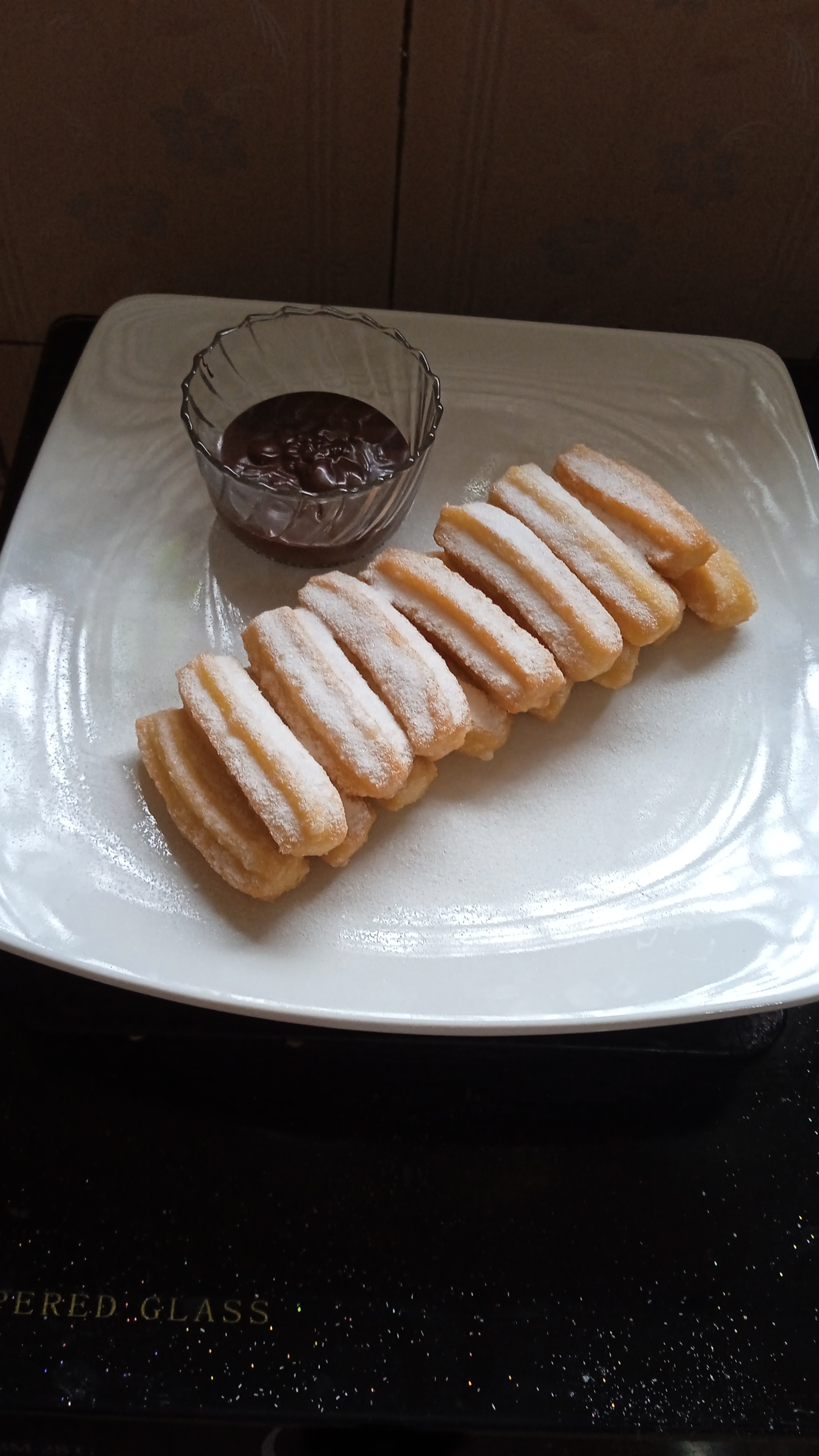 This is my churros, hopefully it will be useful for all my friends..
Thank you..!???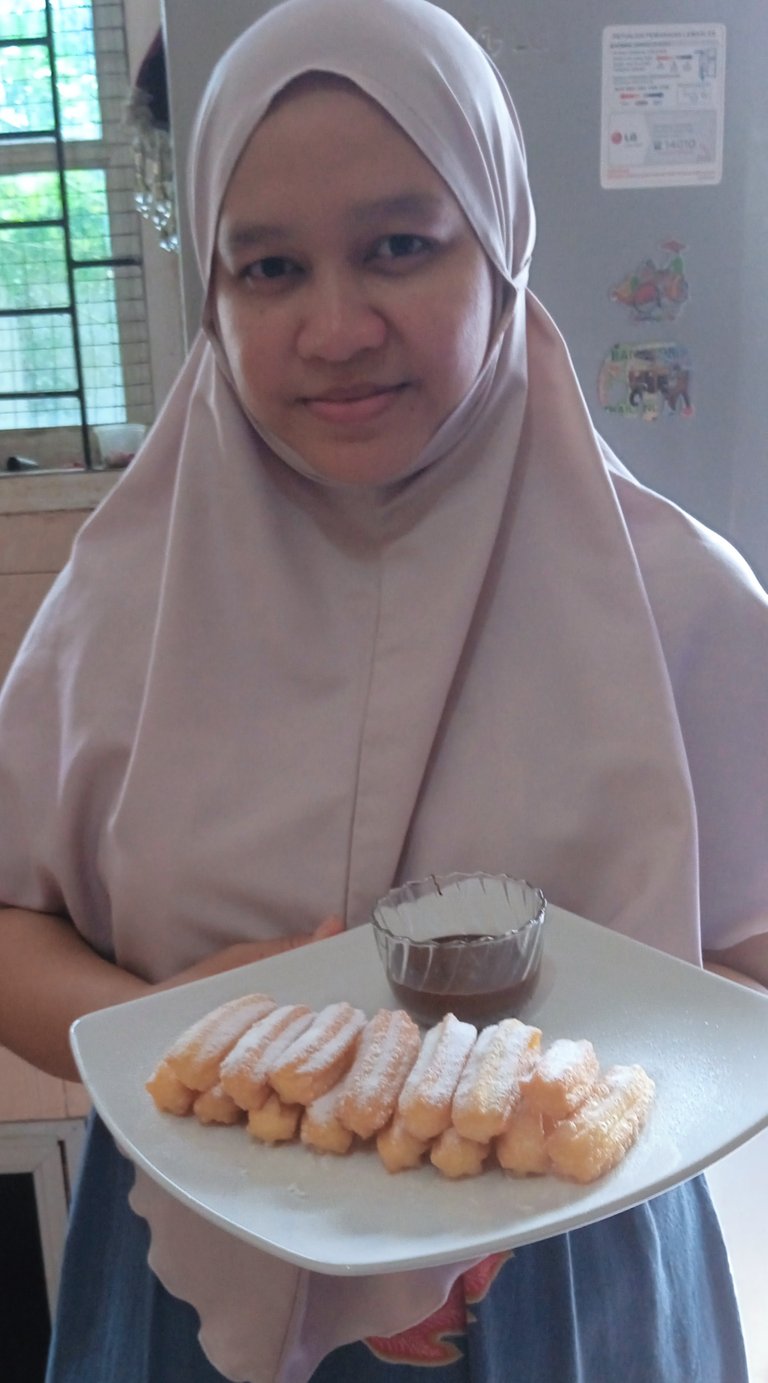 I am so happy to be able to make this cake for you. Hopefully you at home can make this cake well. Greetings full of love to all of you, friends. Success always for you!!???
Best Regards, my friends..!!???