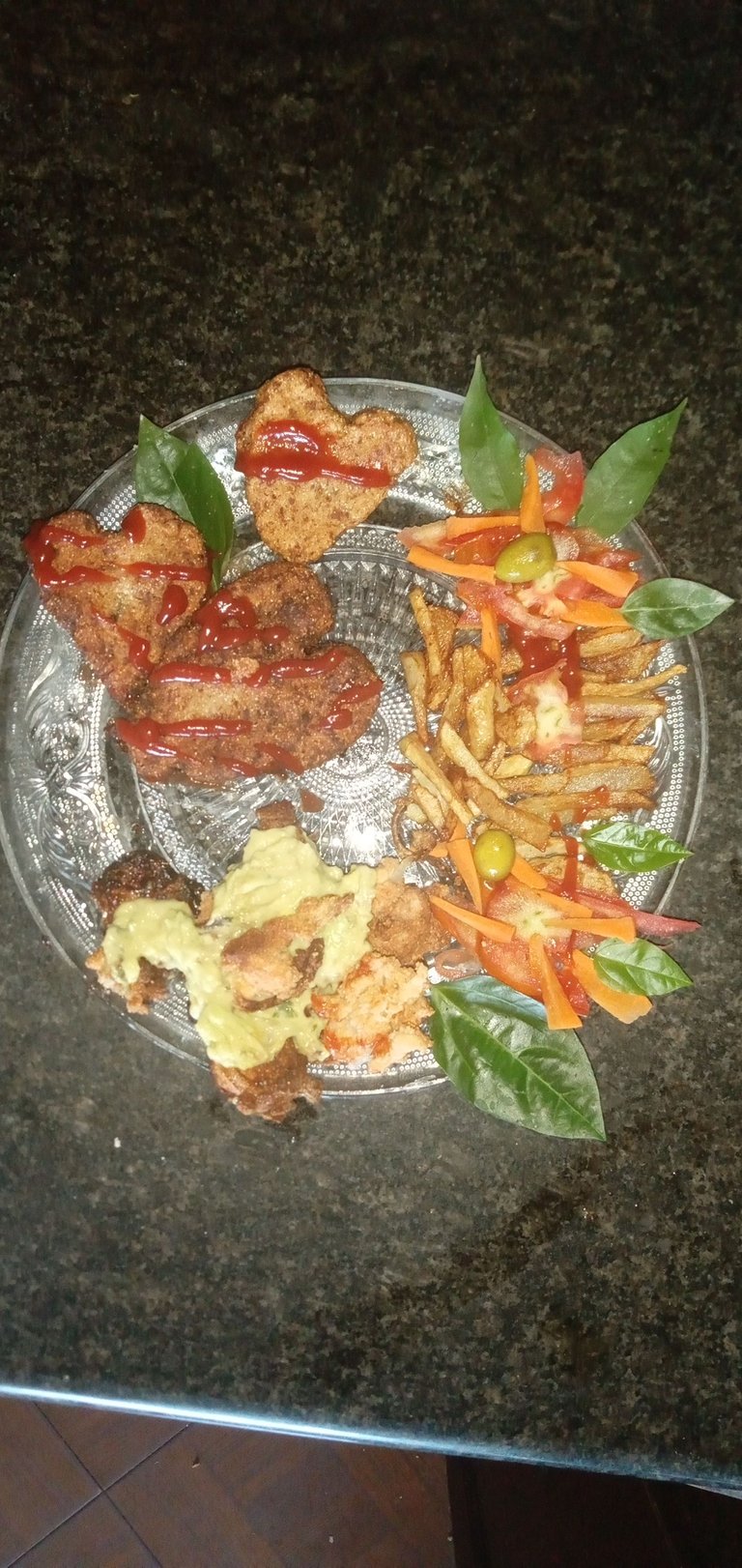 Croquetas De Pasta De Chorizo
Chorizo Pasta Croquettes
Buenas mis amigos y amigas de la comunidad HIVE, en estos días les tarje una croquetas de pasta de chorizo ideal para compartir en el carnaval, practicas y deliciosas para los reyes y reinadas.
Good morning my friends of the HIVE community, these days I have made a croquettes of chorizo paste ideal for sharing at carnival, practical and delicious for the kings and queens.
Para nuestras croquetas de pasta de chorizo necesitaremos:
For our chorizo paste croquettes we will need:
1/2 kilo pasta de chorizos.
1/2 taza de perejil picado.
2 Cucharadas de mantequilla.
1/2 Taza de queso res rallado.
1/2 cup grated beef cheese.
1/2 Taza de harina trigo.
Para comenzar nuestras croquetas lo primero es colocar en un plato la pasta de chorizo y remojar con la leche liquida. Por un promedio de 2 a tres horas.
To start our croquettes, first place the chorizo paste on a plate and soak it in the liquid milk. For an average of 2 to three hours.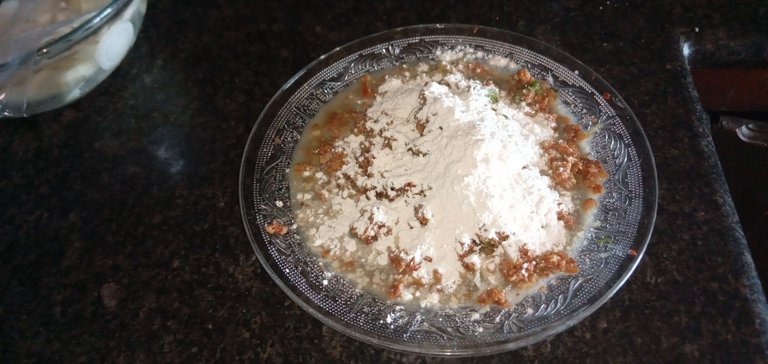 Imagen de mi autoria / Image of my authorship
Una vez remojada nuestra pasta, comenzaremos a colocar la cebolla, perejil, pimienta, sal y mantequilla.
Once our pasta is soaked, we start adding the onion, parsley, pepper, salt and butter.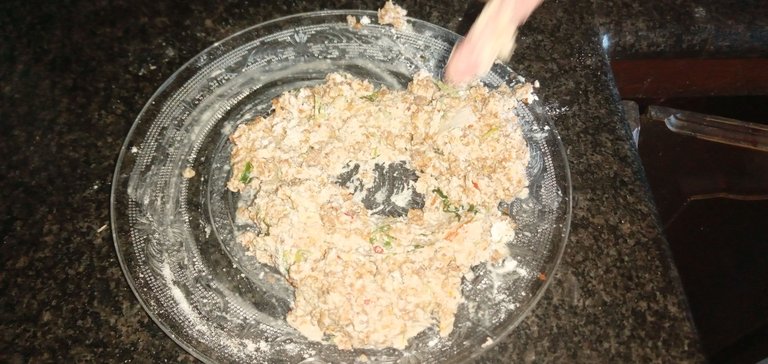 Imagen de mi autoria / Image of my authorship
Luego colocamos el queso rallado y amasamos.
Then add the grated cheese and knead.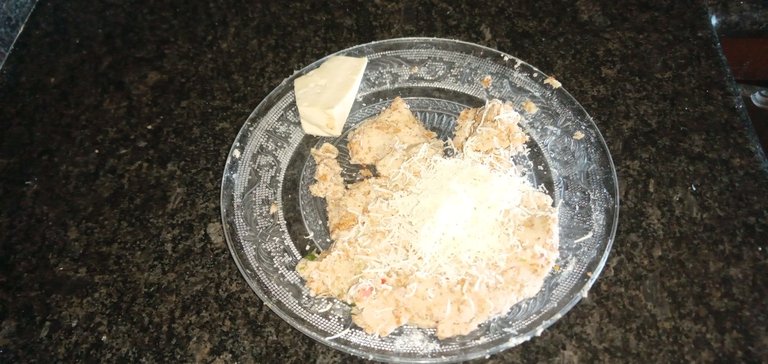 Imagen de mi autoria / Image of my authorship
Seguimos con el huevo y la harina, de esta manera comenzaremos a fabricar nuestras croquetas en esta ocasión yo las hice en forma de corazón, para que los niños les agraden y colocándole todo mi corazón para ustedes.
We continue with the egg and flour, in this way we will begin to make our croquettes, this time I made them in the shape of a heart, so that the children will like them and I put all my heart for you.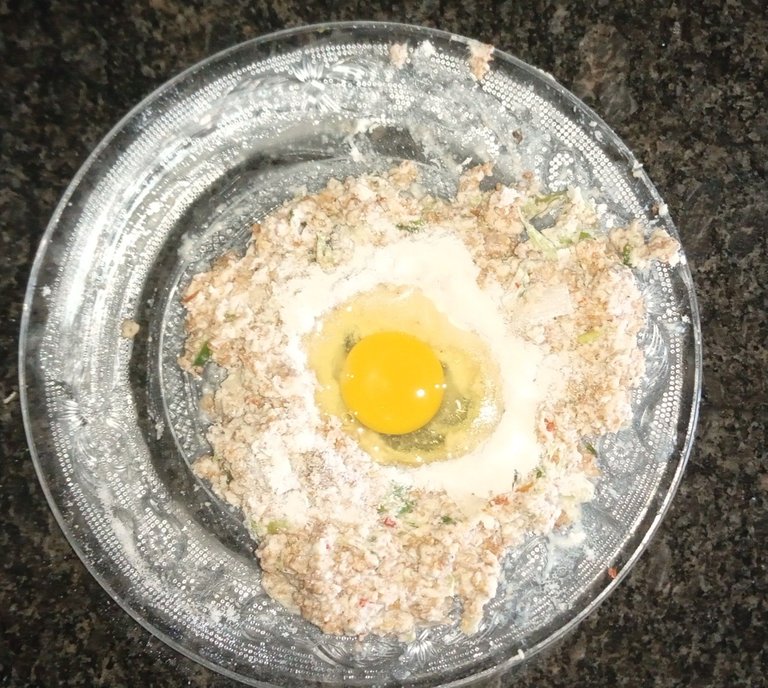 Imagen de mi autoria / Image of my authorship
Recomiendo hervir la pasta para que eliminemos la grasa que ella trae y así me aliñar mejor nuestras croquetas.
I recommend boiling the pasta in order to eliminate the fat it contains and thus better season our croquettes.
Esperando sea de su agrado y te recuerdo votar y seguir mis post,
I hope you like it and I remind you to vote and follow my posts,