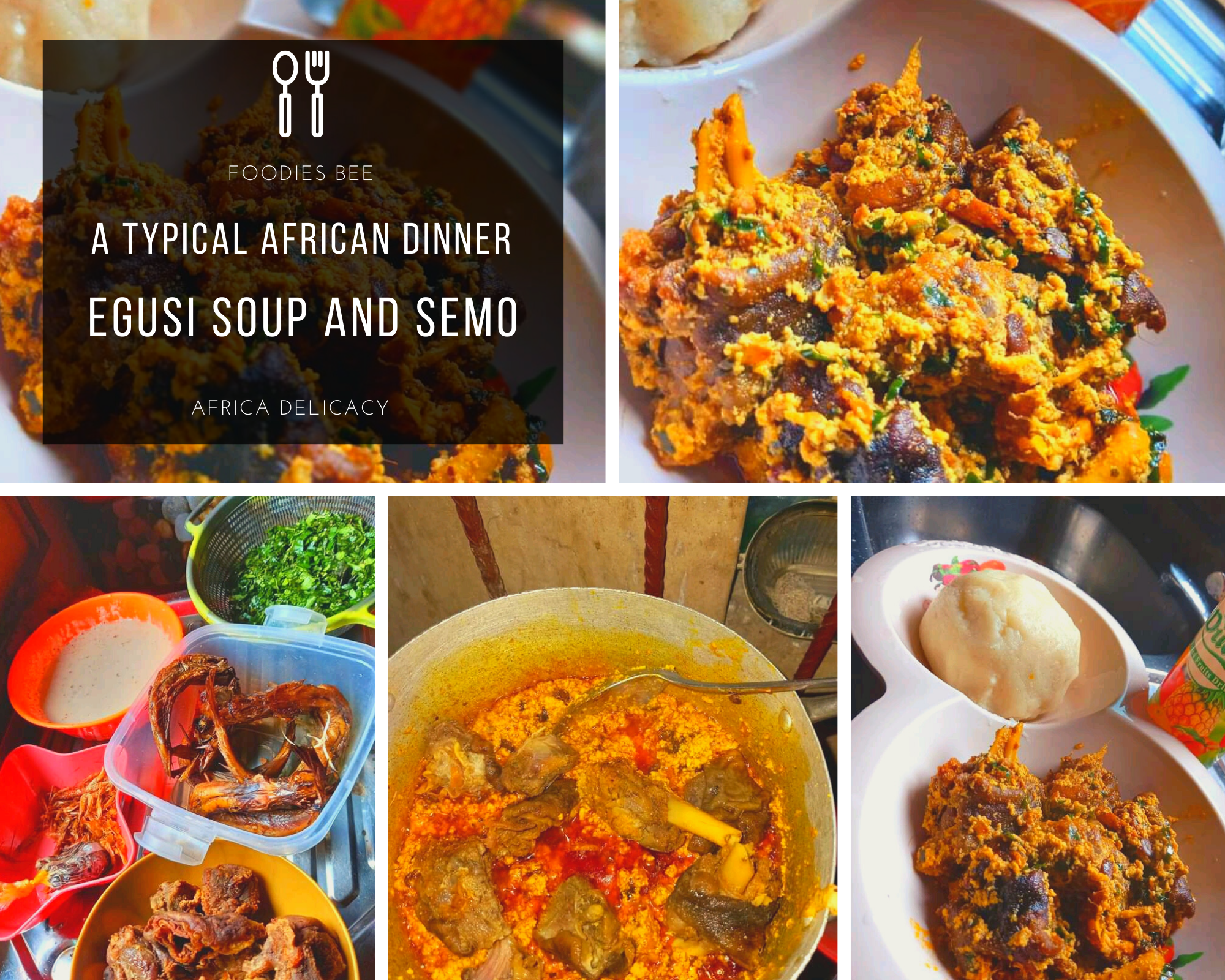 Another new day, another new food content, it seems I've finally found my niche 😃🥰.
I've vow to keep on creating original and quality contents, that my viewers and followers will surely benefited from. Today I decided to move to my local delicacy, I prepare Egusi and Semo, but this time I added a little Ugu vegetable leaf, this will definitely give the soup the unique taste. The ingredients are as follows;..
The melon (Egusi) diluted with little water

The Ugu Vegetable Leaf

Palm Oil

Fried Fish and Dried Fish

Fried Beef

Crayfish

Sliced Onions

Locust Beans

Maggi seasoning and Salt

Blended Tomatoes, Onions and Red Pepper.
Now let cook, follow the above steps and don't miss any of it.
Step 1: Place a clean pot on a low medium heat, add palm oil in a pot and allow to heat up before adding sliced onions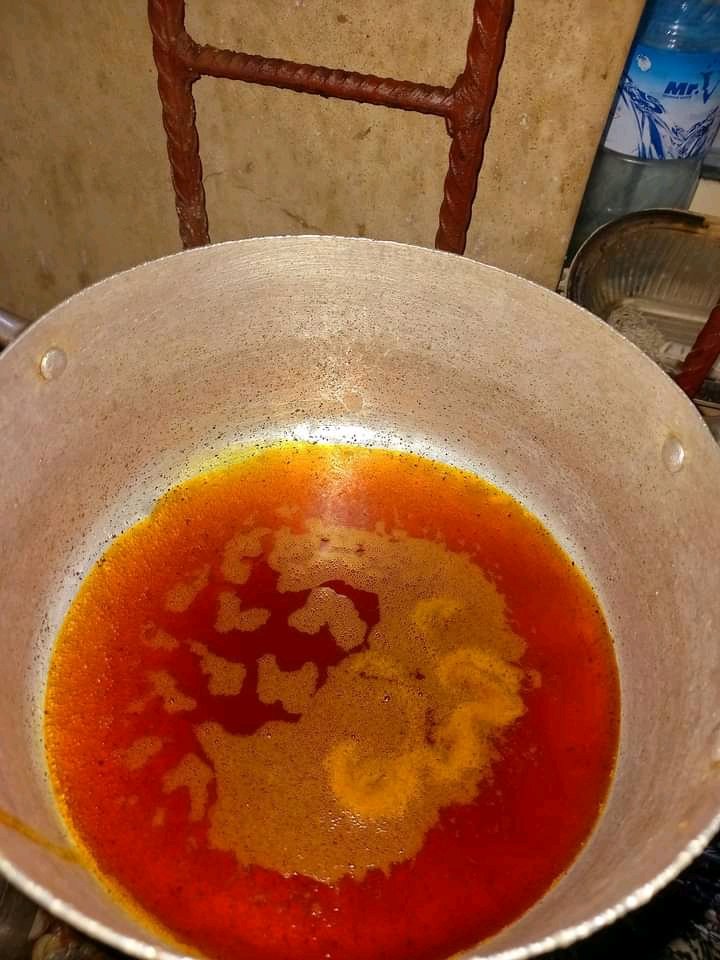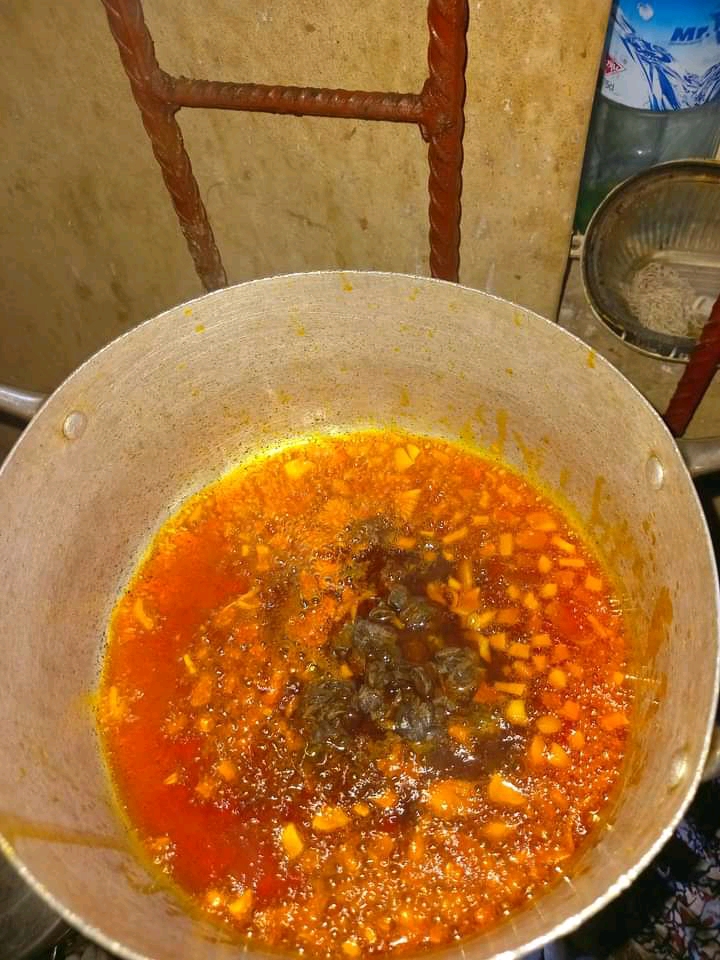 ---
Step 2: Remember we diluted the Egusi, now use spoon to form a ball size and add it to the sauce, then fry for a minute before adding your Maggi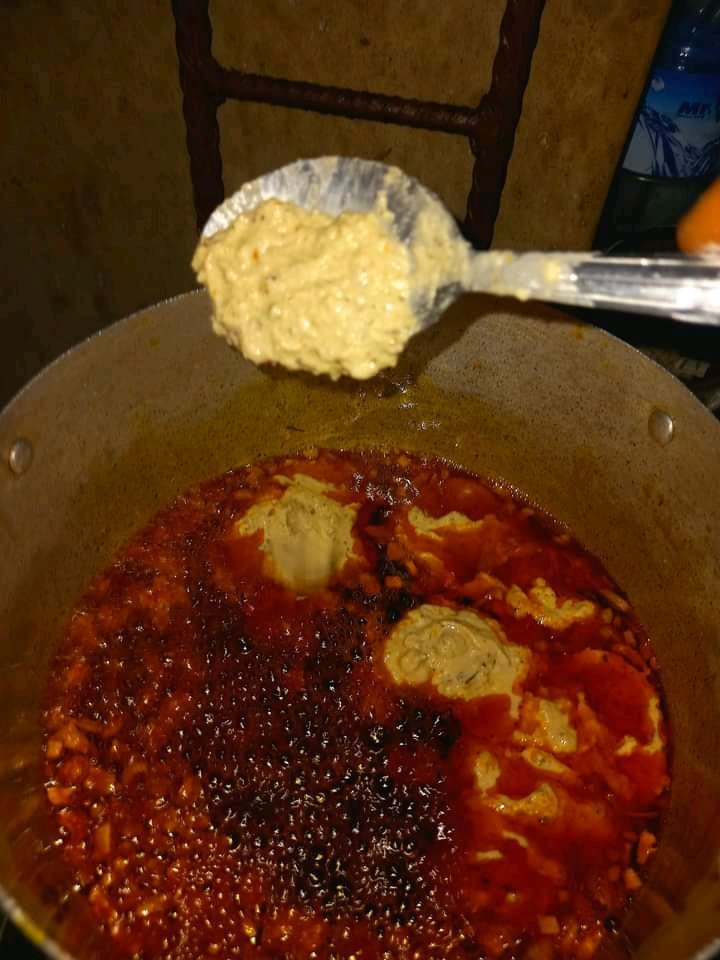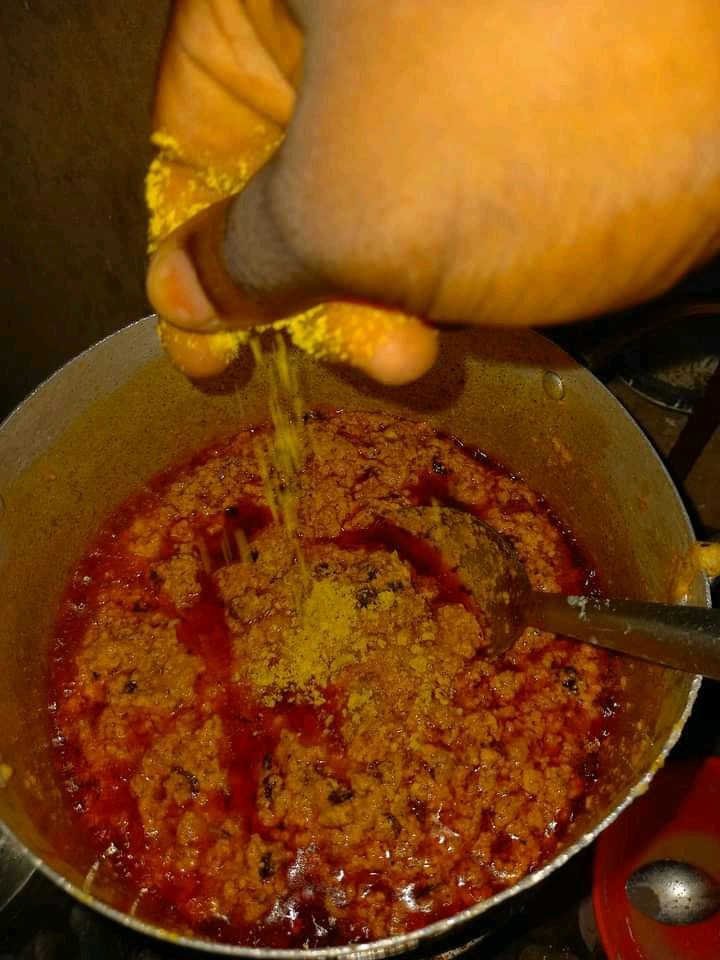 ---
Step 3: Add the blended Pepper, add crayfish and allow to cook for some minutes, then add the fried beef.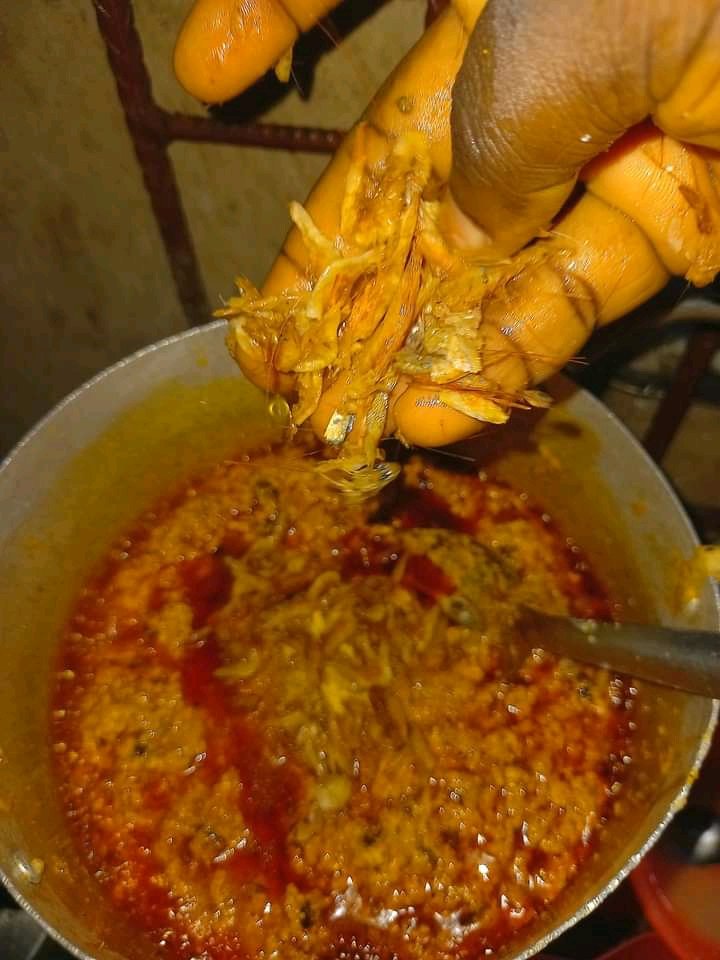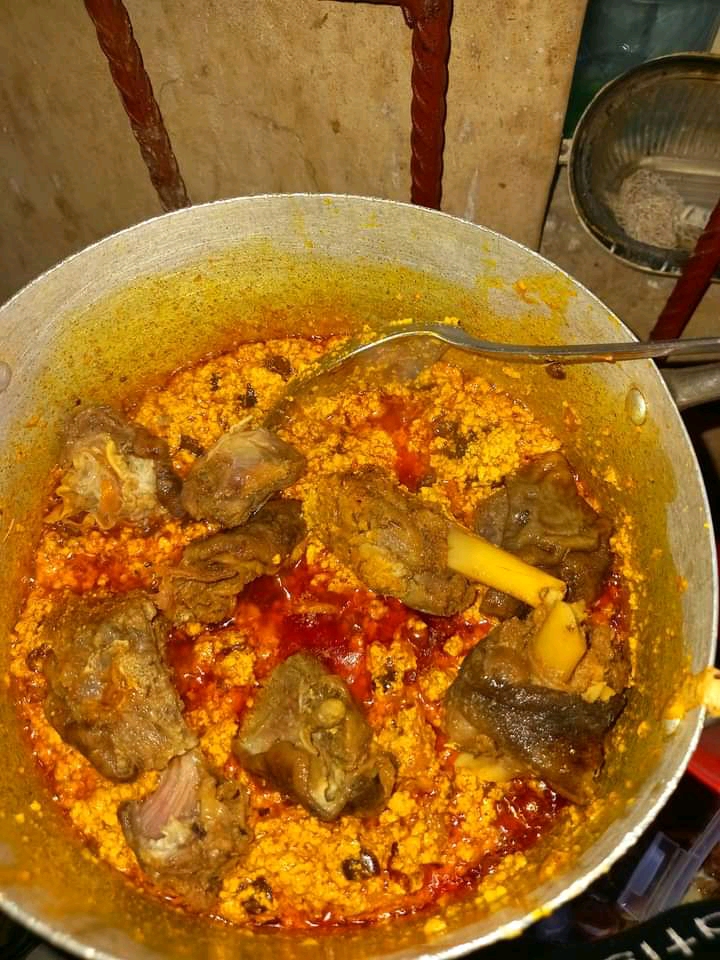 ---
Step 4: Now open the pot, wash and clean the dried fish, do the same for the fried fish that's if you bought the fried fish in the local market. Then add both, go by adding the dried fish first then add the fried one.... Cover and allow to cook for 3 minutes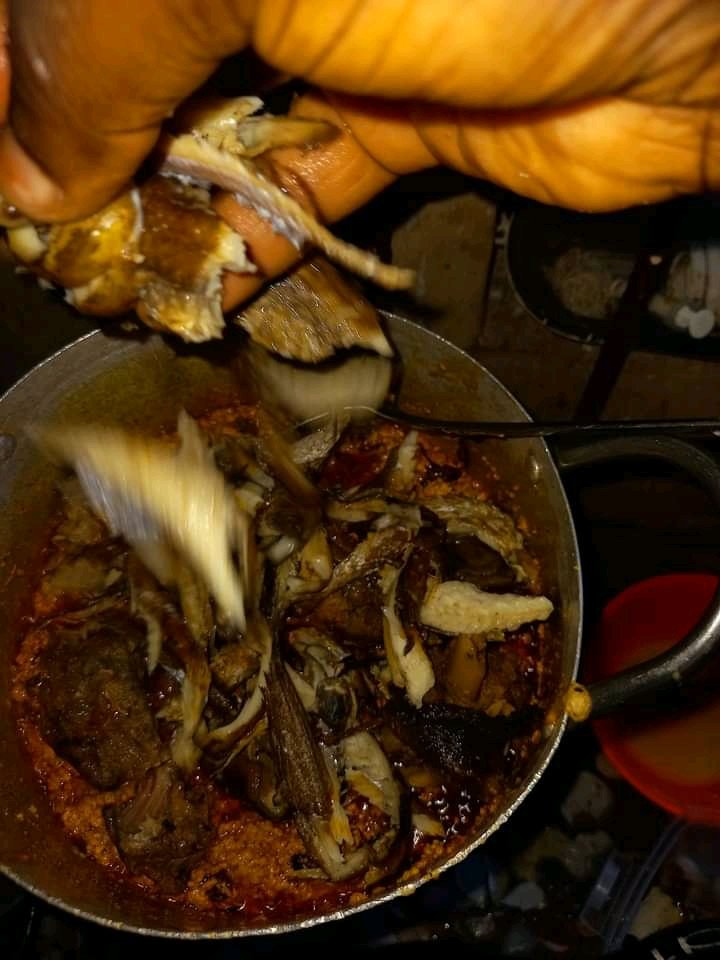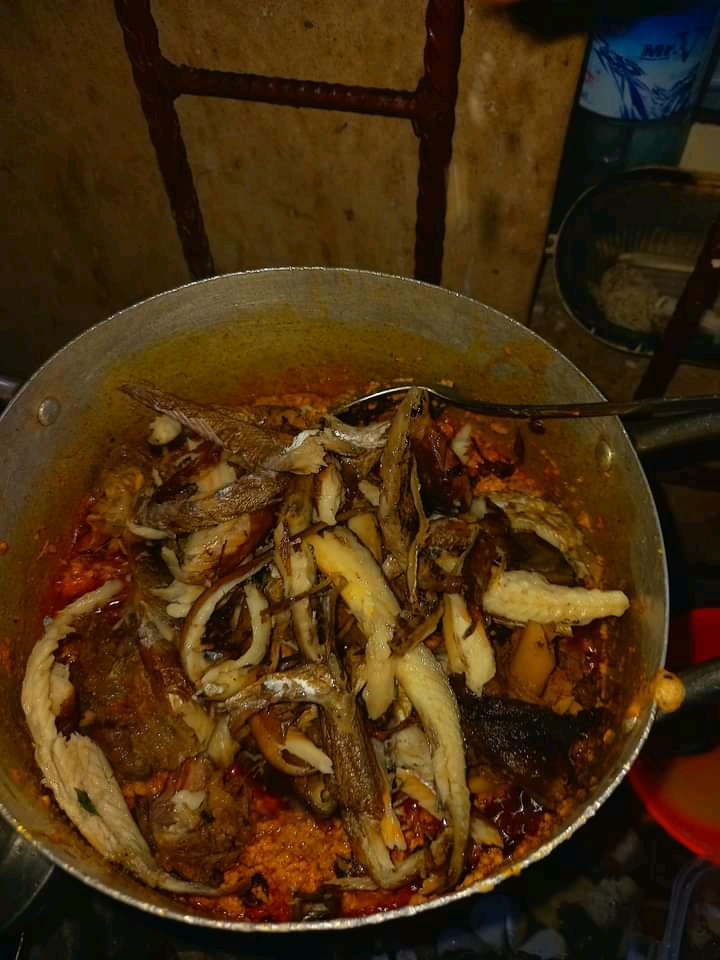 ---
Step 5: Open the pot and see magic 😋, now add the Ugu vegetable leaf, turn off the heat and serve.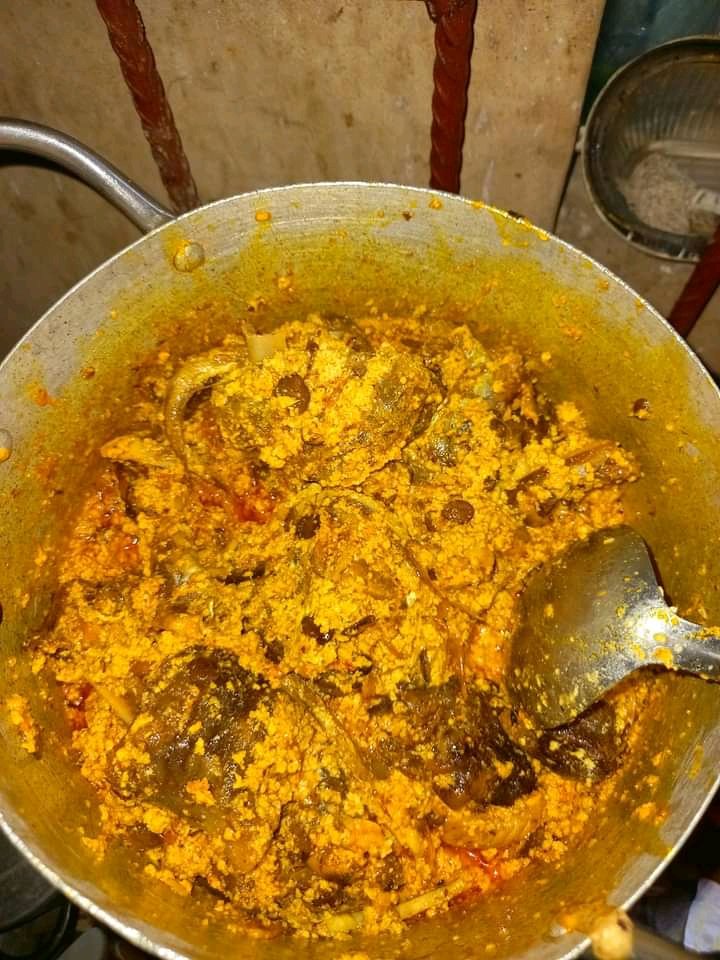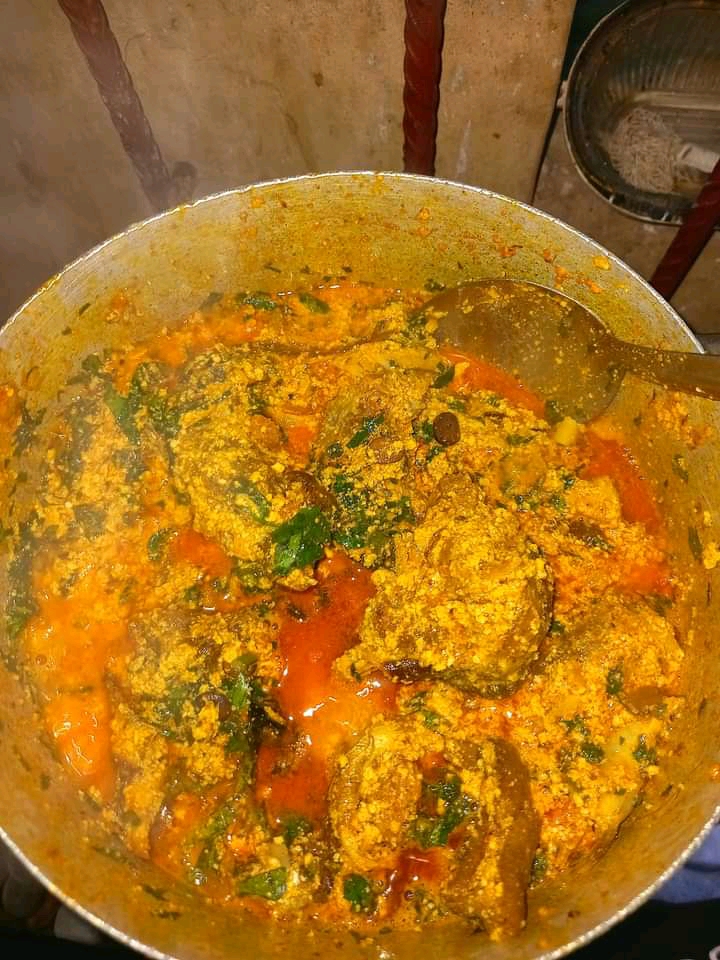 ---
You can enjoy Egusi soup with different verity of swallow, but in my locality we still prefer eating Egusi Soup with Semo, I can strongly recollect my Dad when he was still with us back then he prefered Egusi and Pounded Yam.
Don't forget you can enjoy with a cold soft drink or fruit juice 🥰😋.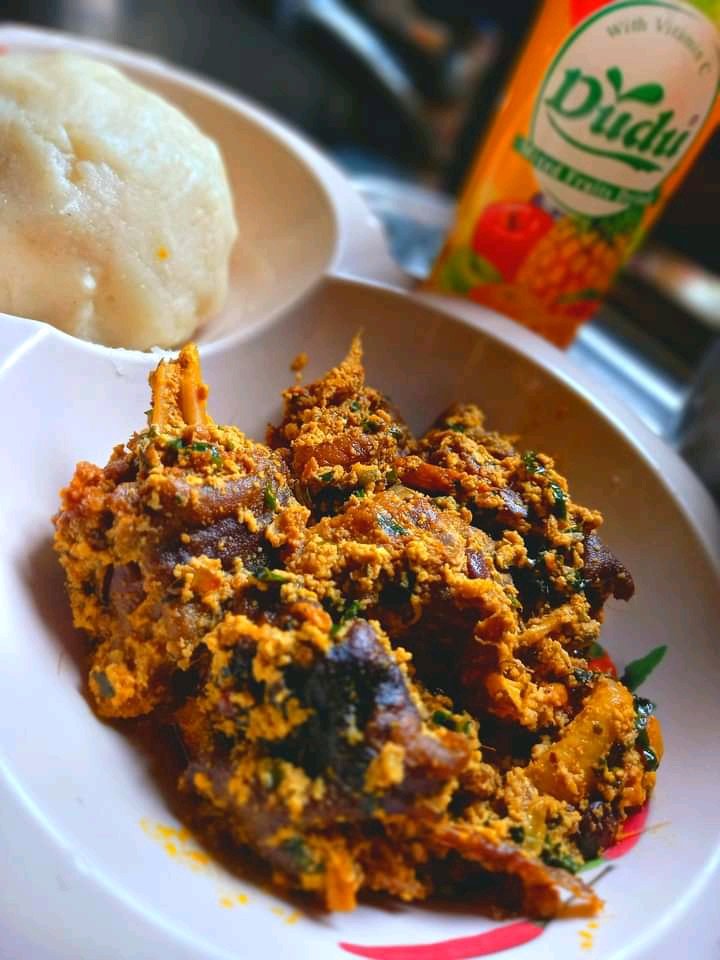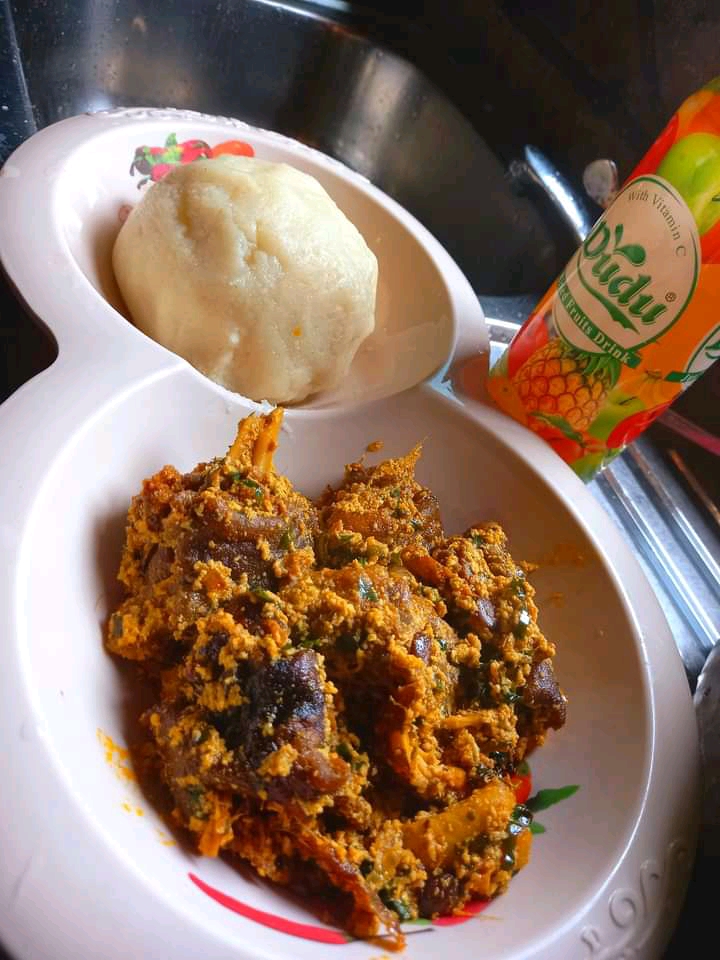 ---
Thank you for stopping by, I hope you have learnt one or two things from my blog today, you can follow me to for more quality contents that will learn one or two things from you can check out My Introduction Post To know More About Me
---
---