I was driving around on the Premantura peninsula specifically at the beginning of Kamenjak on the hill itself is a semicircular cave connected to a canal carved in stone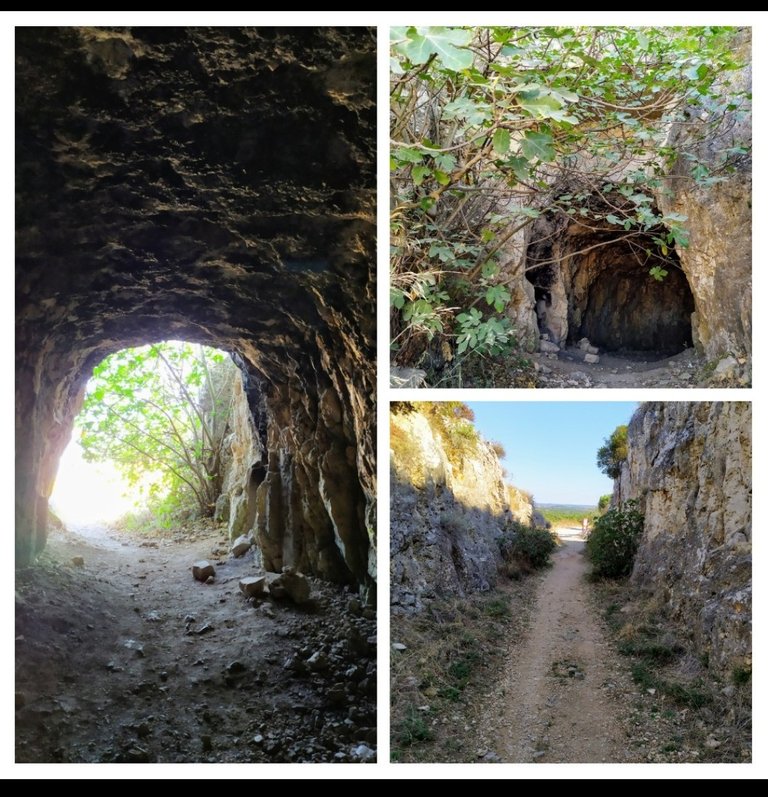 I need to take the white road uphill and have a beautiful view through nature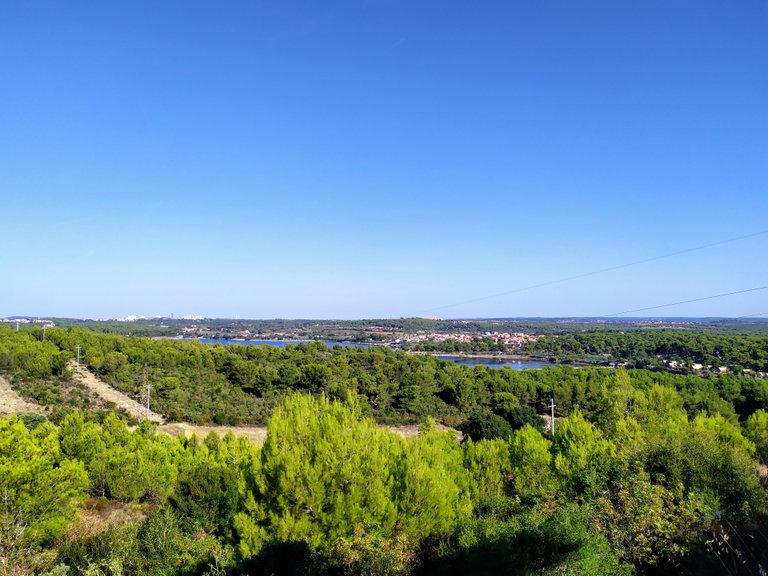 the view that gives the beauty of this area almost untouched because it belongs to the nature park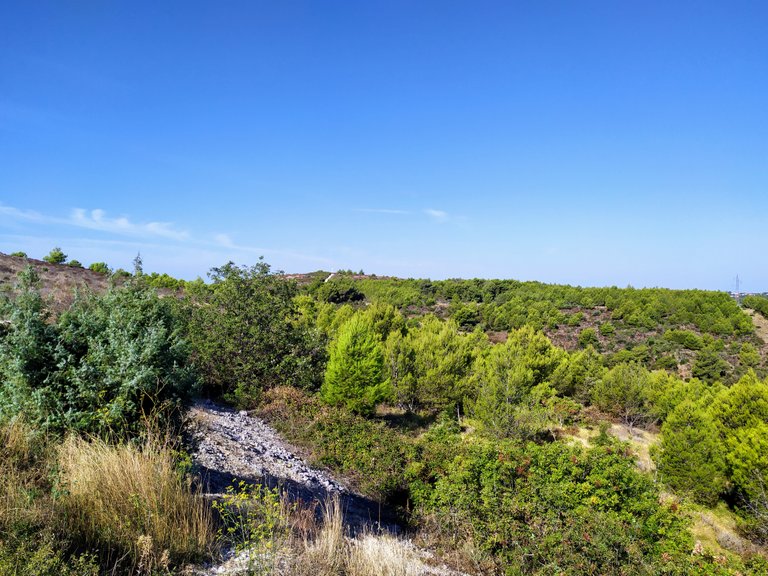 at the entrance is wild asparagus - Sharp-leaved asparagus ( Lat . Aspagarus acutifolius ) began to produce seeds that are still green
this is the very entrance to the cave which has been excavated for some reason and looks very interesting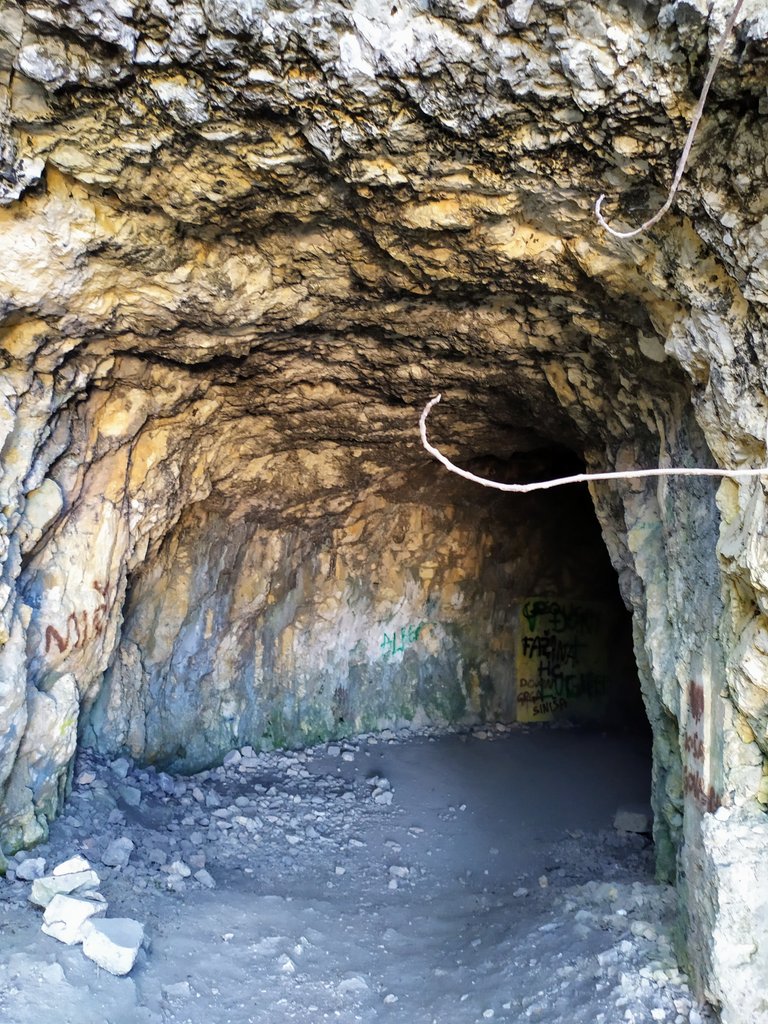 It was excavated a long time ago and a little before 1900 with a certain reason
Detailed description in English and German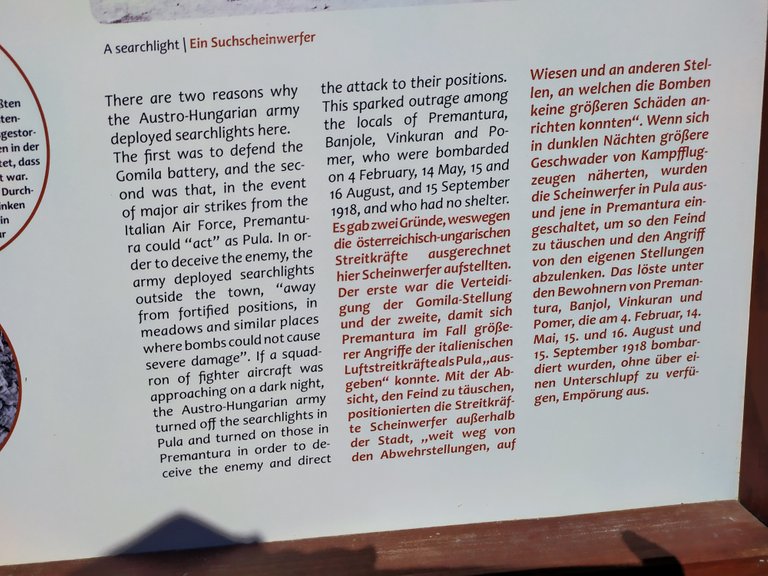 this is a translation in Croatian and Italian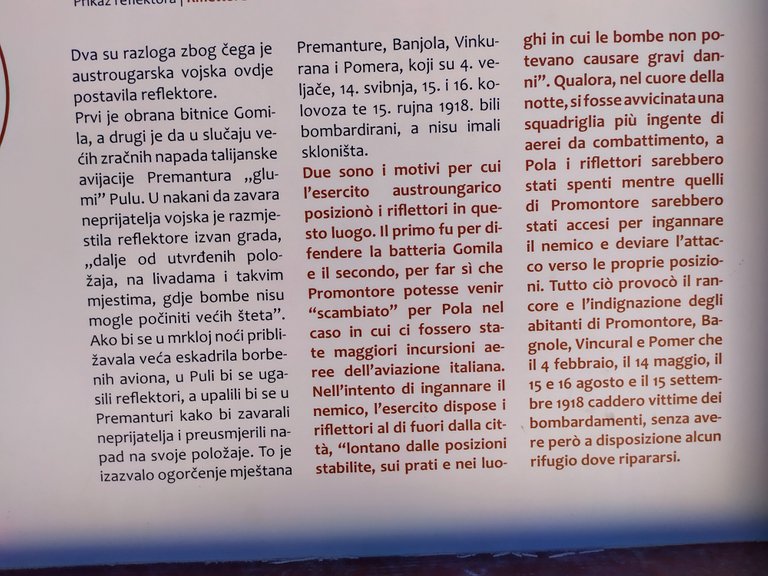 it is because of this machine that wore this strong spotlight to lure the enemy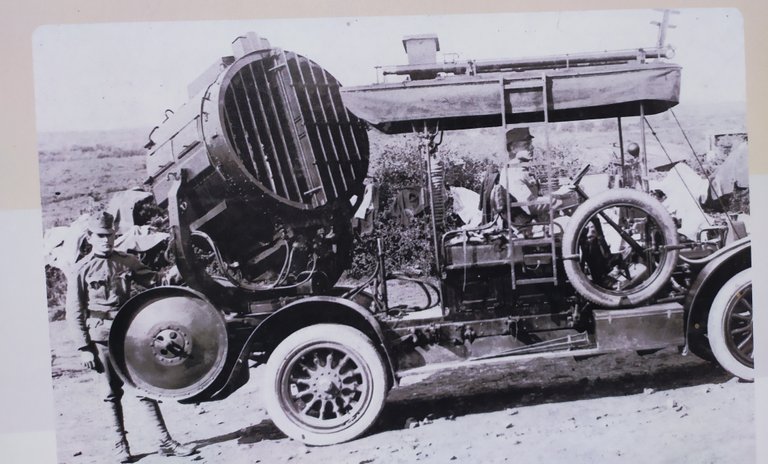 little and for this machine bait a little description in English and German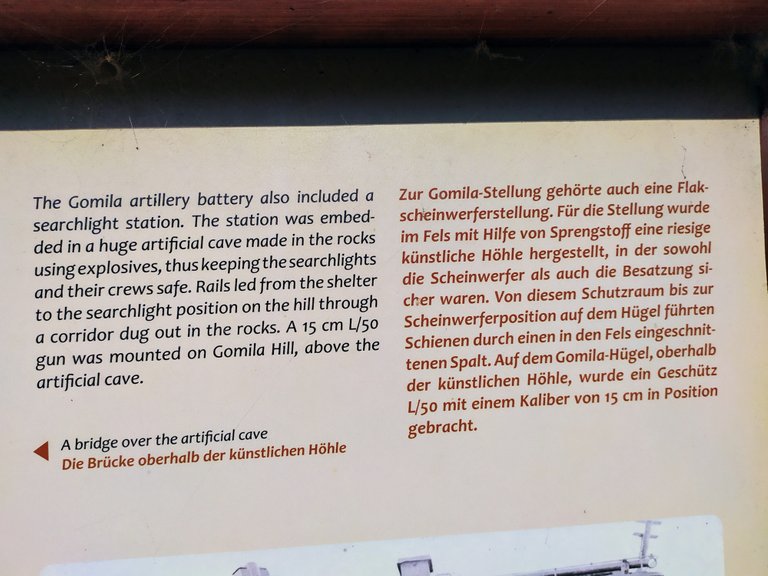 and in Croatian and Italian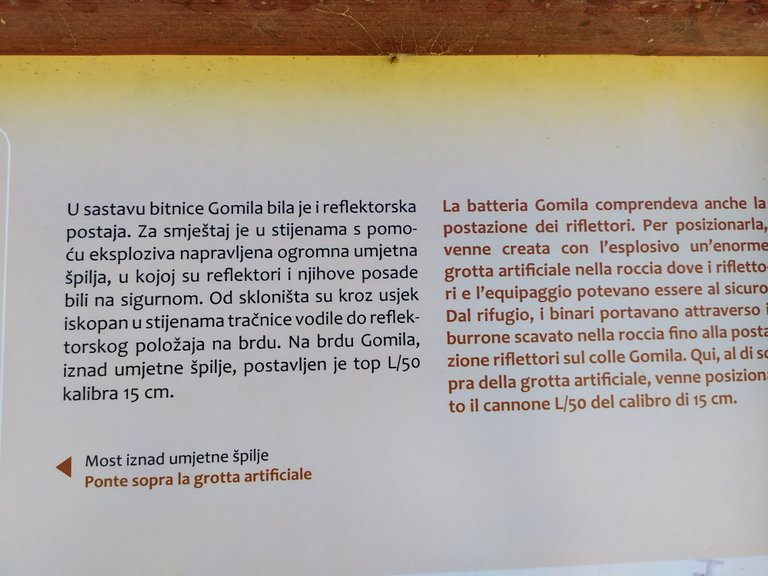 above the very entrance was poured an extremely thick and strong of course and a thick slab and a small canopy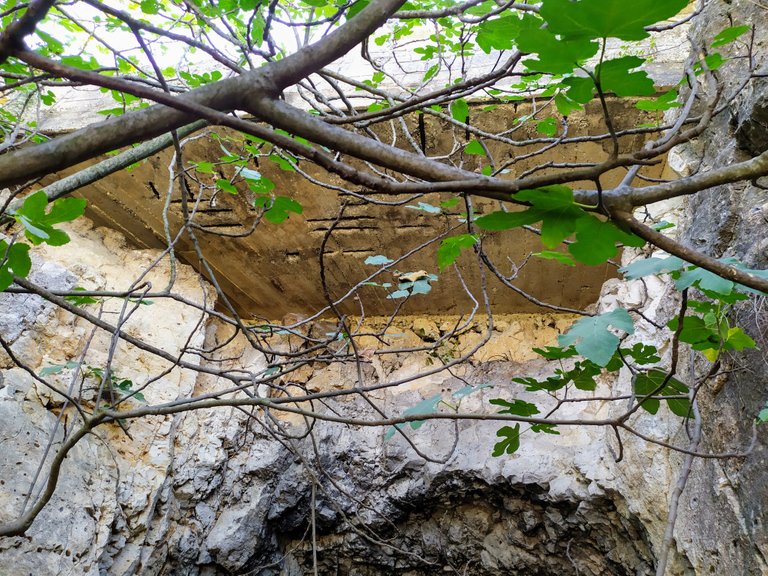 this is the machine they did it with , it is an interesting artificial cave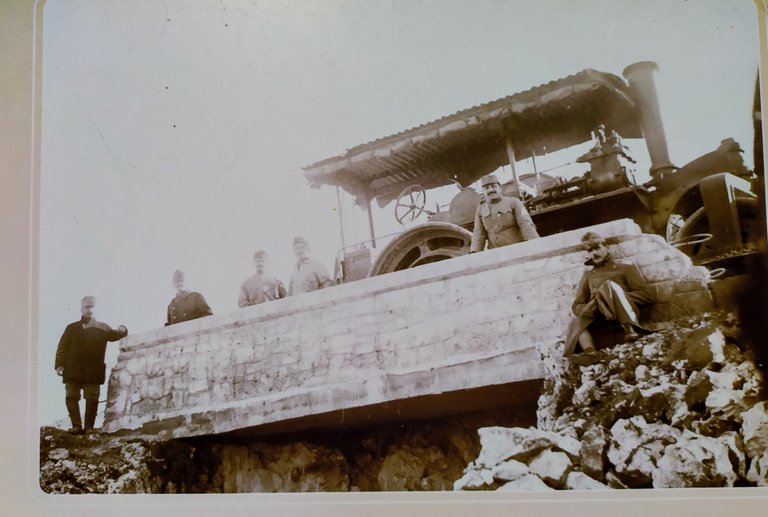 The interesting thing about this cave, even if it is artificial, is that in this area there are Rudistes fossils known as ippurotoids.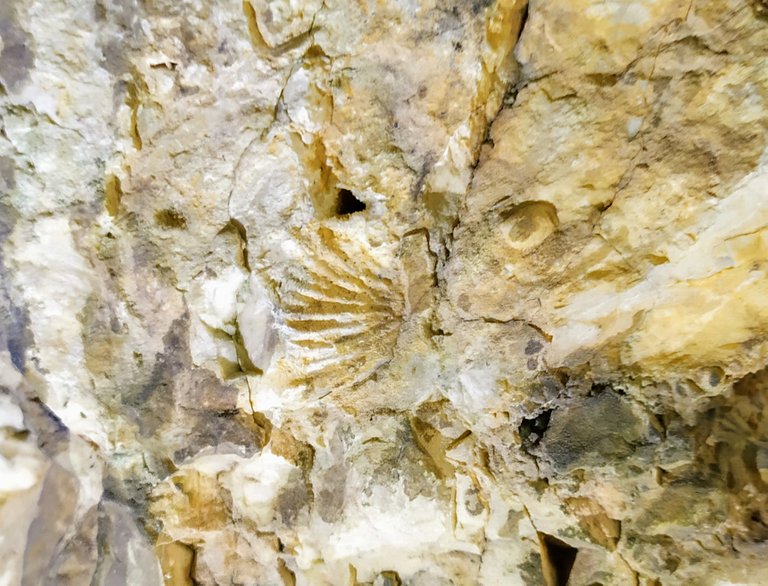 this is an old photo from this place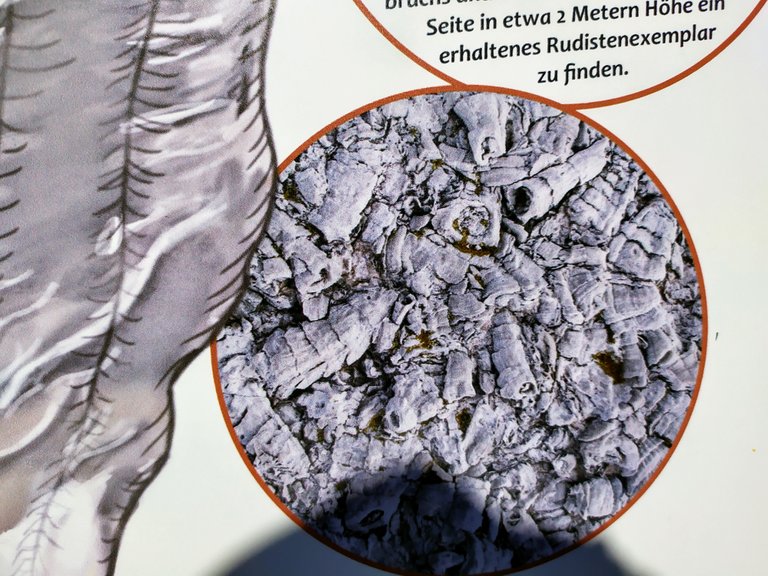 details in English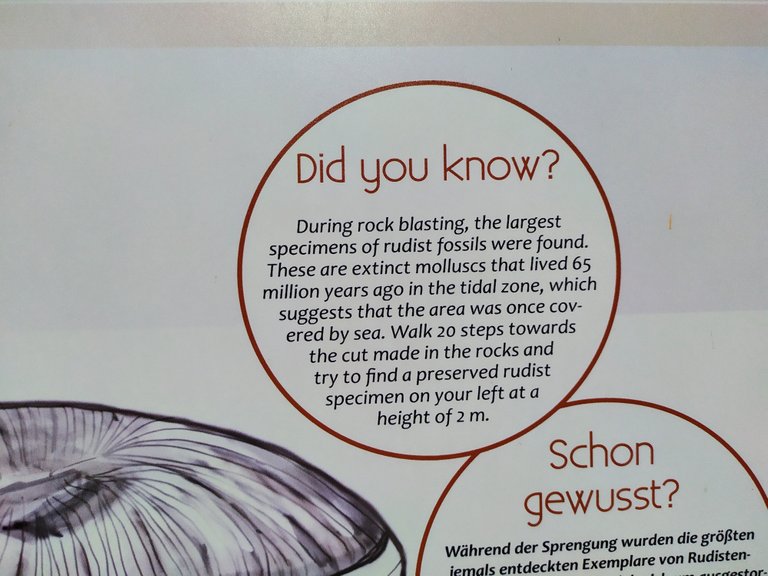 in German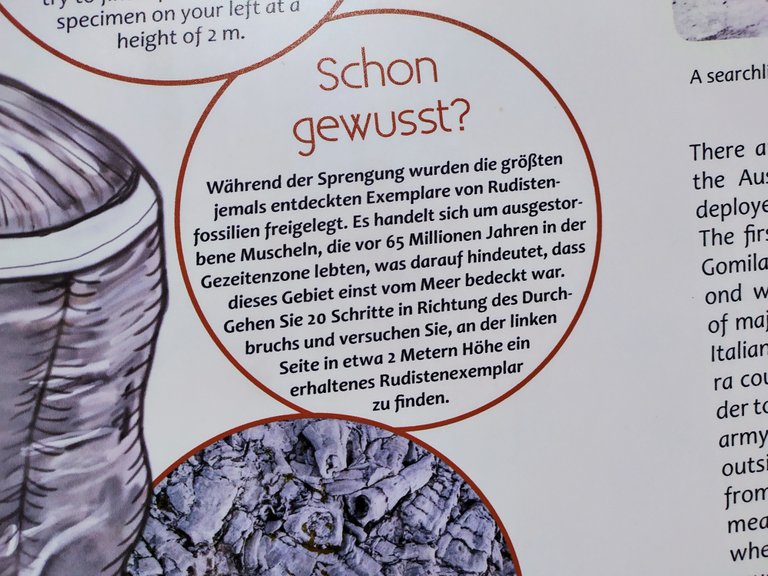 and this is what they look like and how rare they are to be found in one piece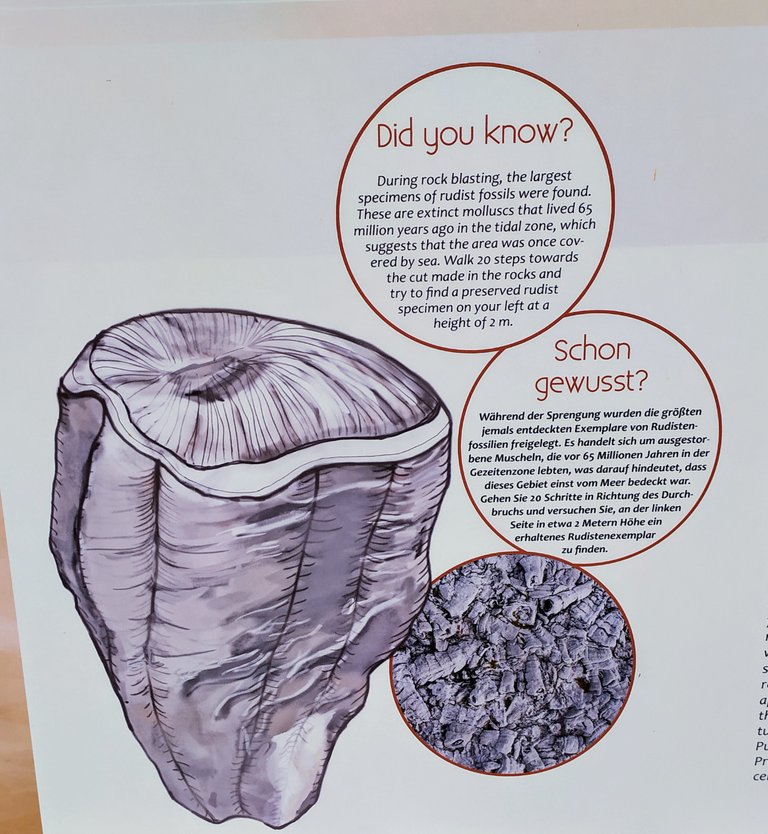 their description in Croatia and Italian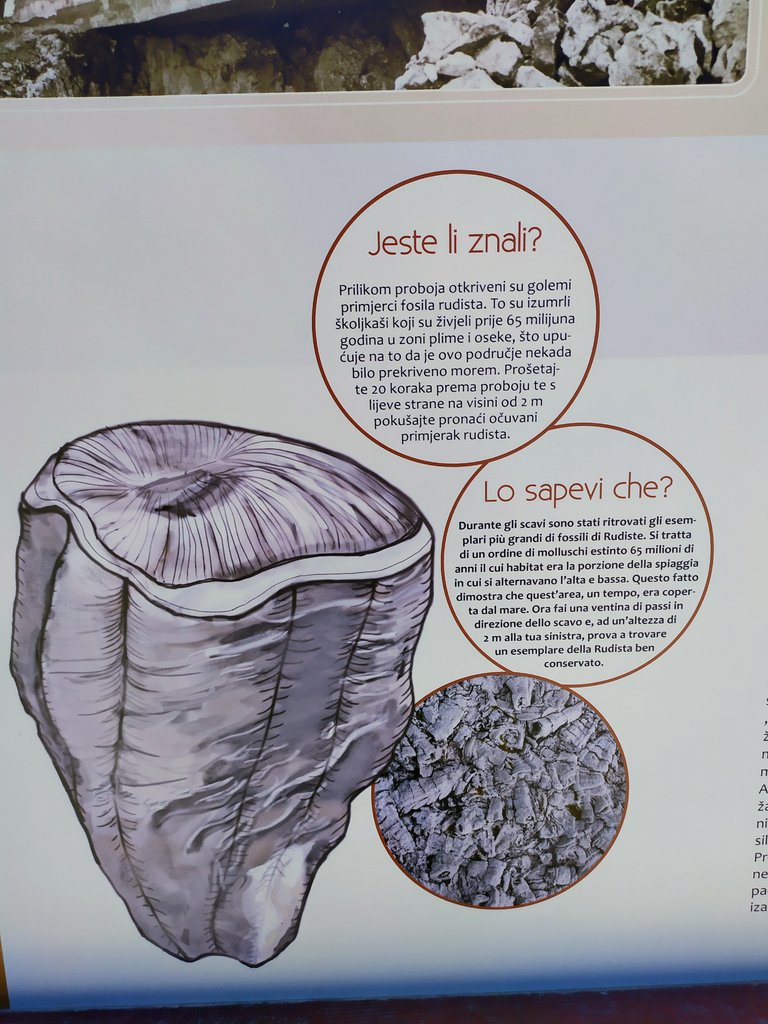 now that we know a little bit about that place I'm going to find them to see what's in the morning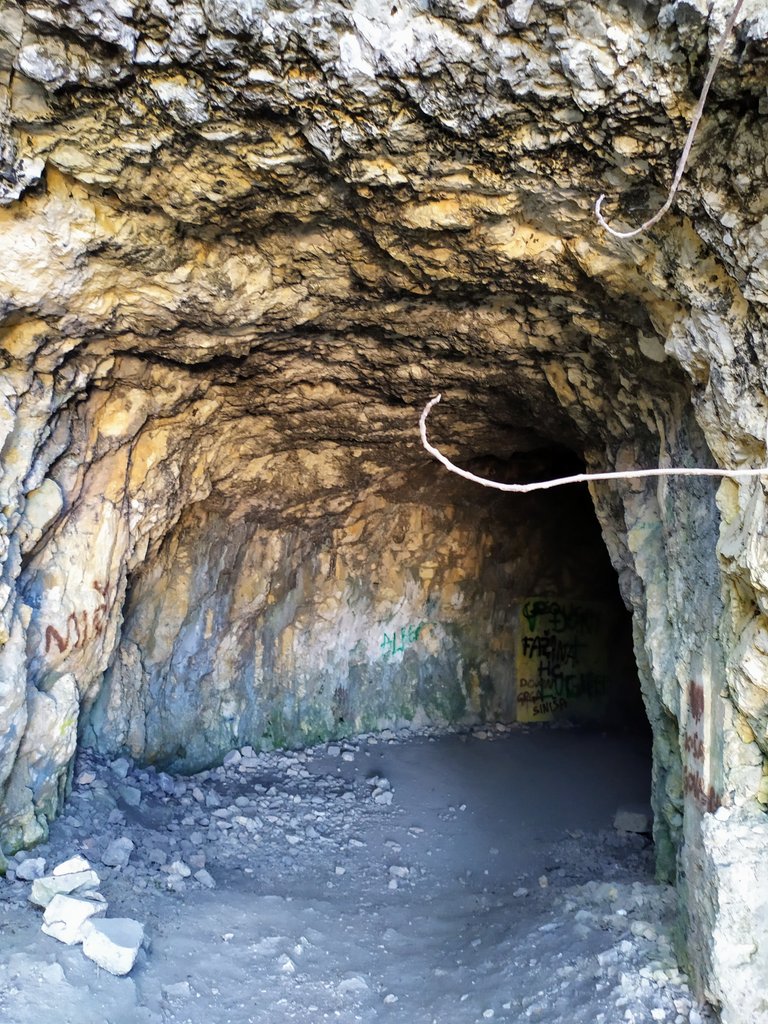 a small piece of rock with barely visible remains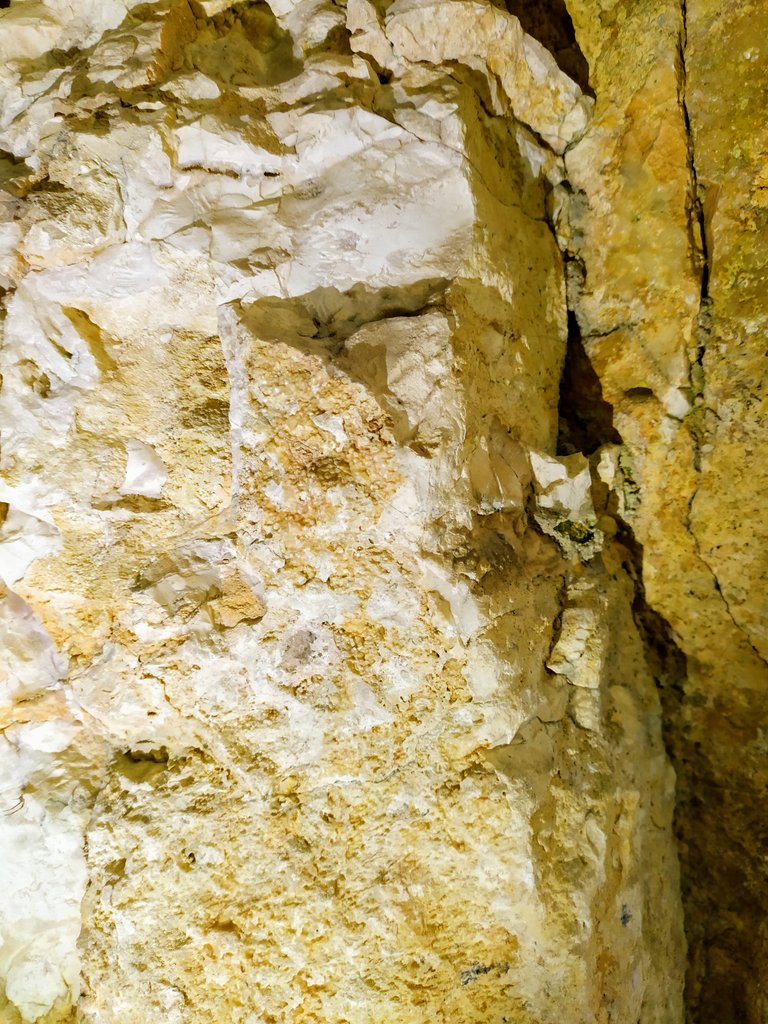 as soon as you enter inside on the left there is a firebox dug in the rock which can be seen to be still in use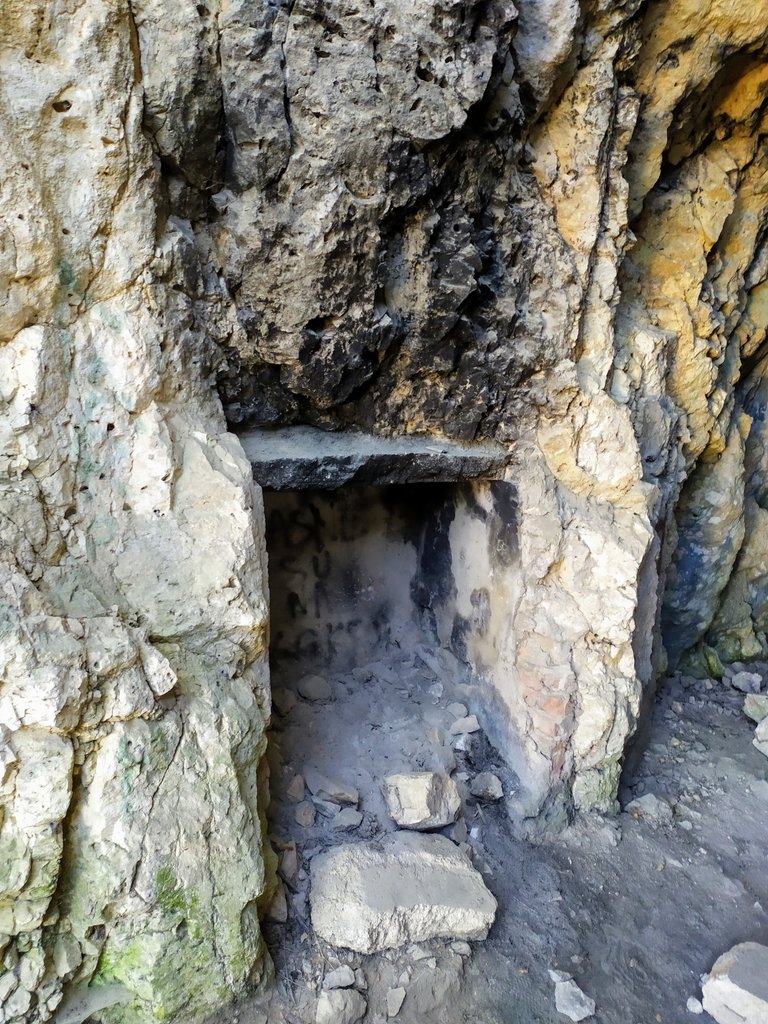 an old dusty cobweb with one spider adorning it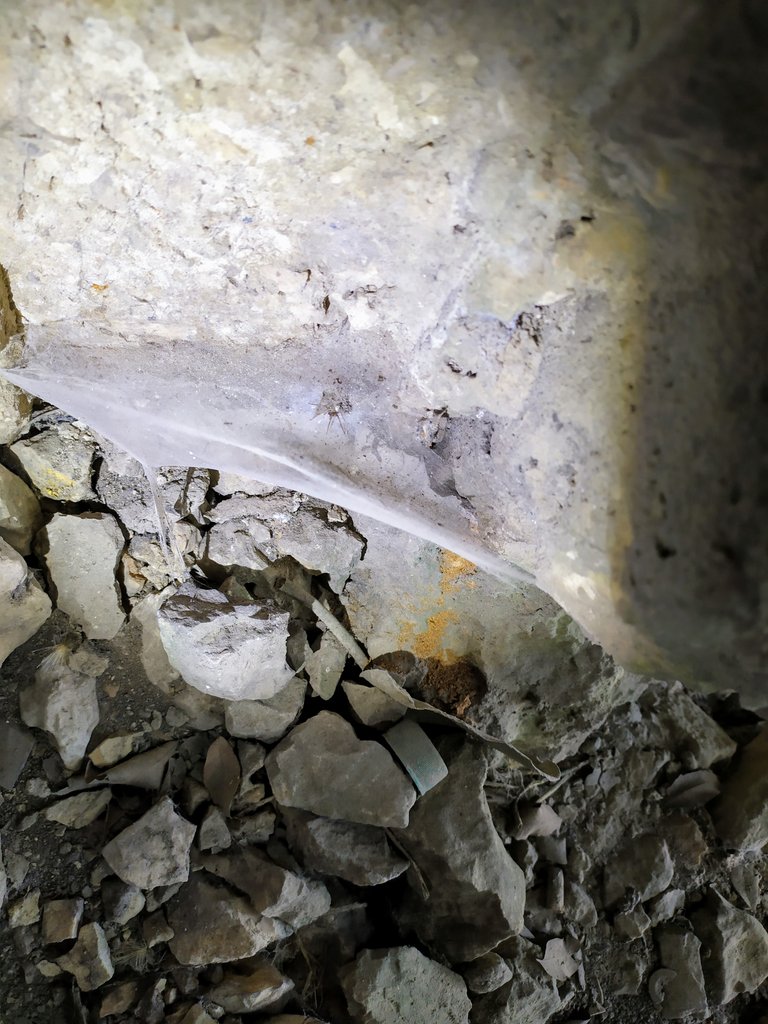 this is the rest on the right side of the wall , the shape like some fan, shell or remnant of Rudistes is still him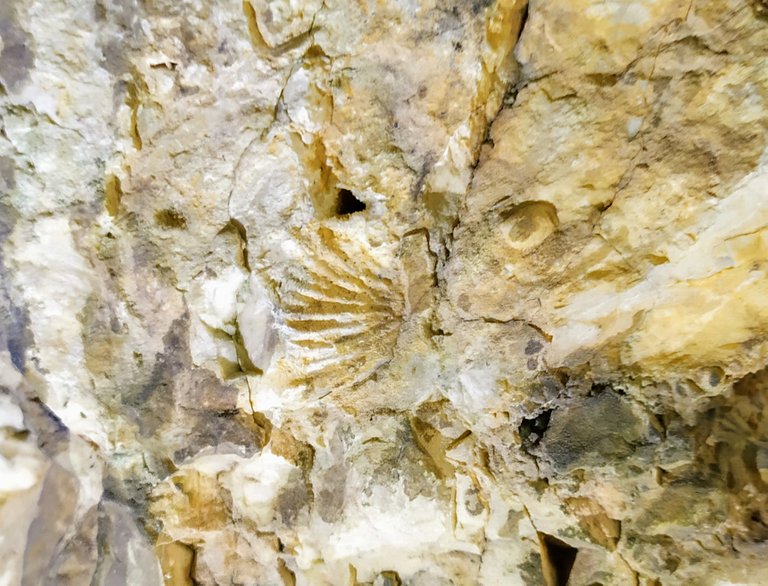 and this ribbed one that was a little blackened by the smoke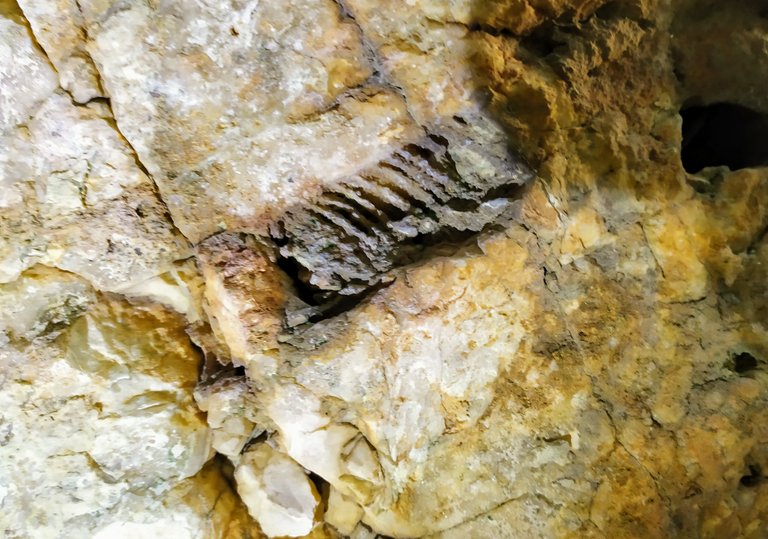 a little more cobweb above the concrete slab that is on the floor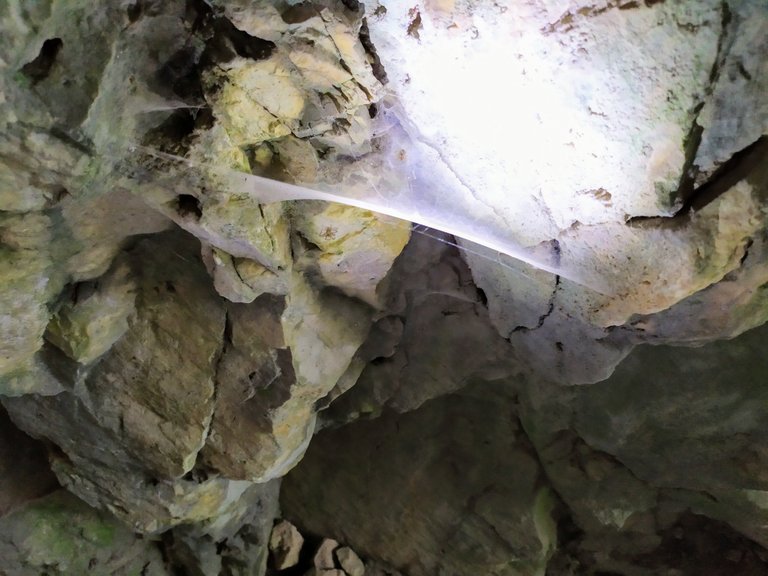 a darkened layer is seen on the rocks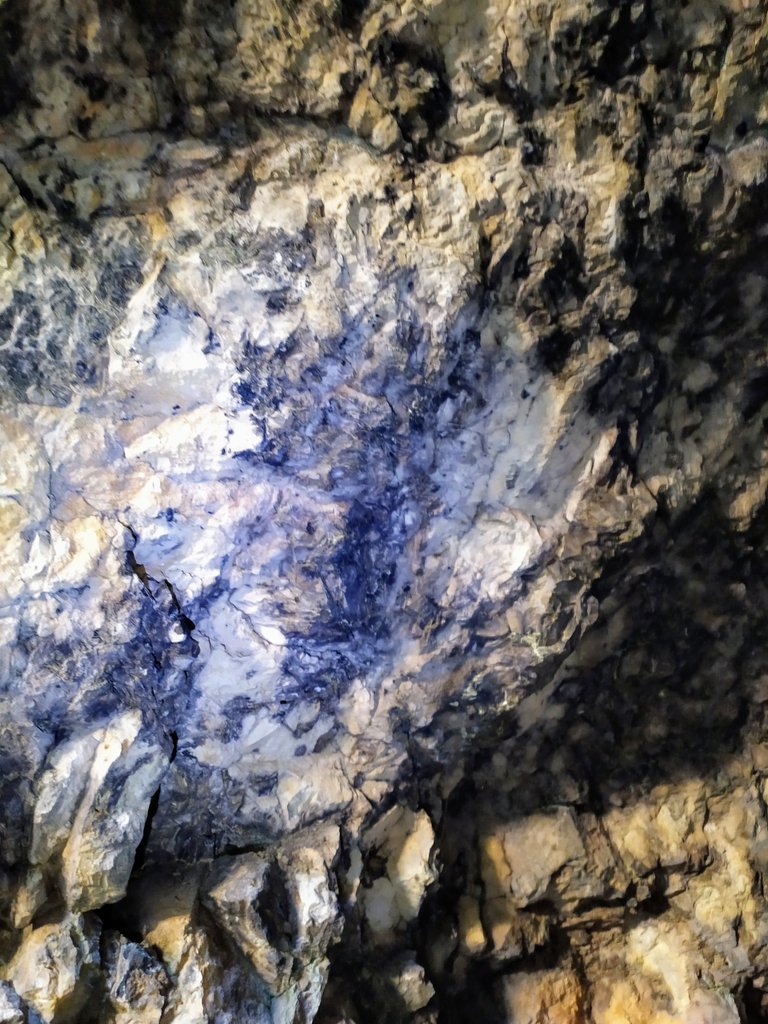 This one looks like some ribbed bone are very interesting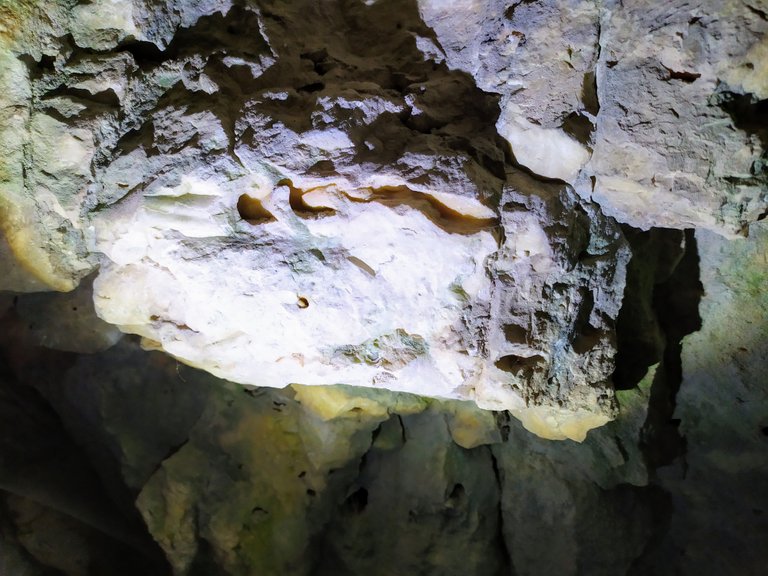 it is less and less common to find fossils in this cave, alas, there used to be quite a few, now it is on graffiti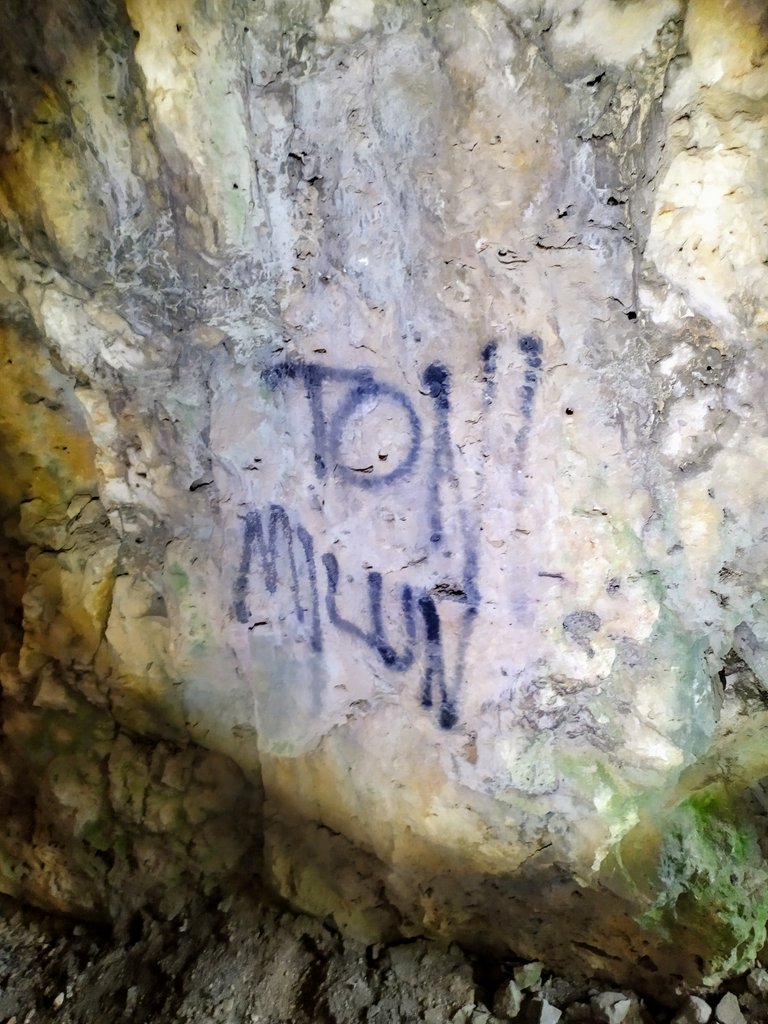 this is the biggest i have seen in this stone hole where i am moving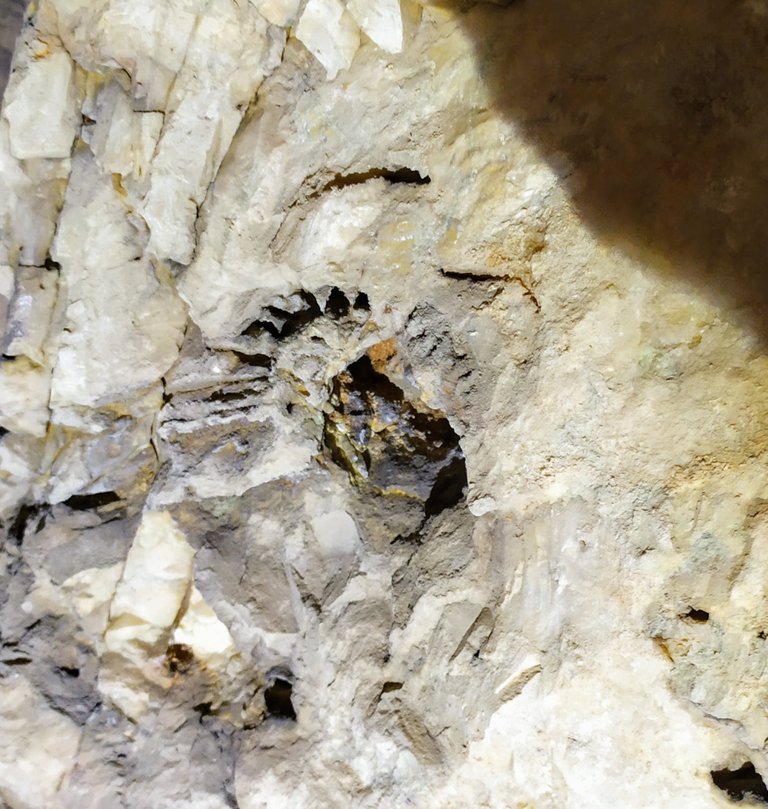 maybe someone was a physicist or just wrote his name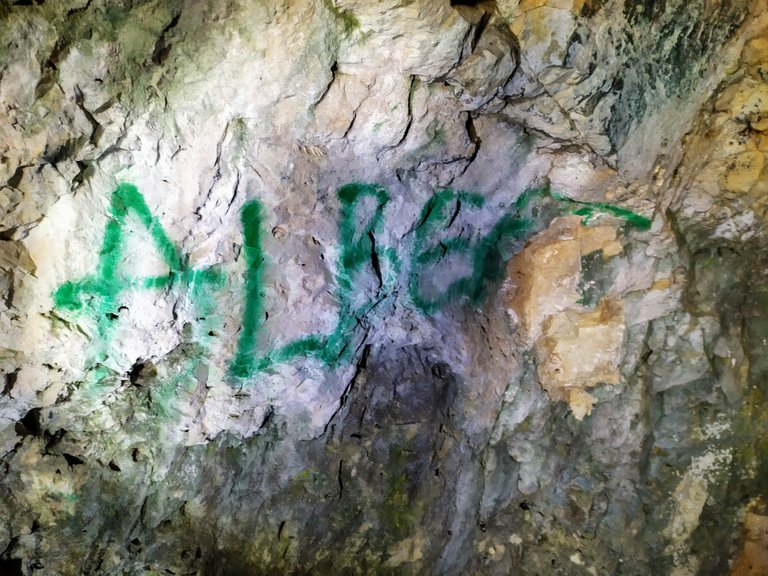 this graffiti is ingenious in translation he writes ;
Jesus is a carpenter .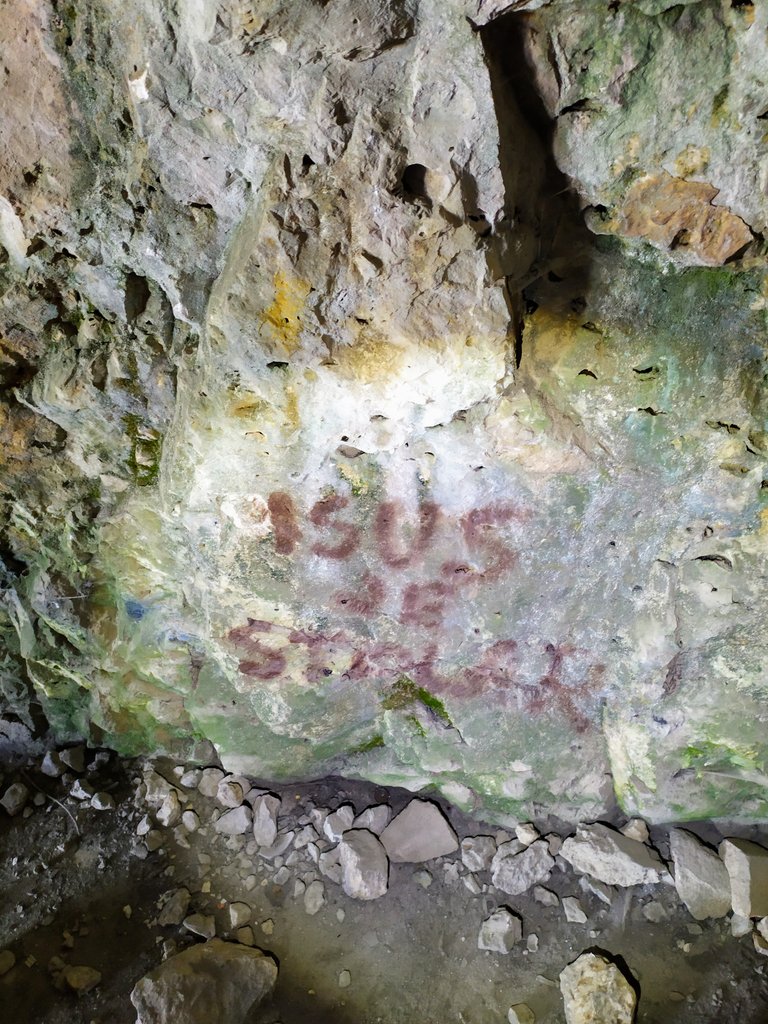 here the lungs were photographed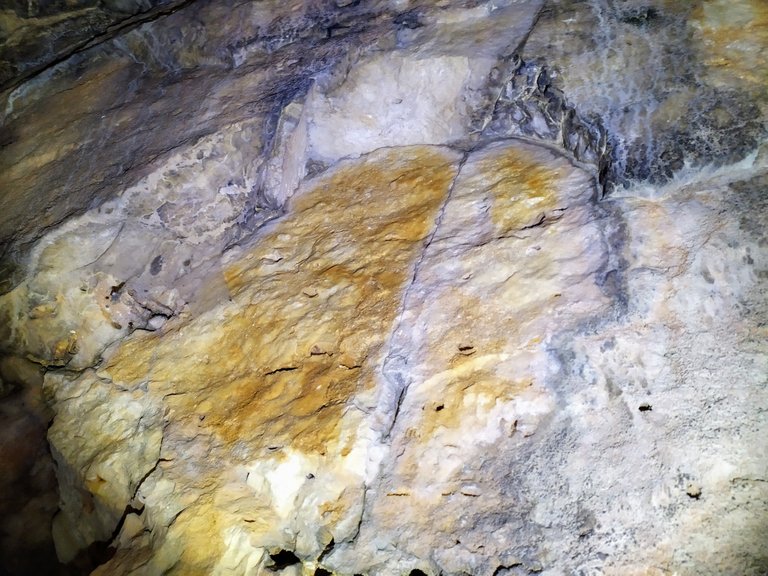 it is clean and the ceiling is black with smoke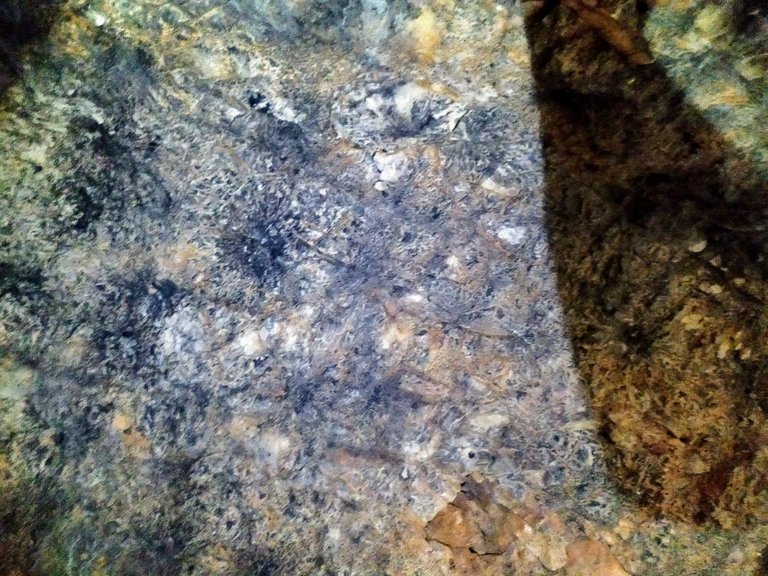 I am now almost halfway up the bend near a bend that is 90 degrees drilled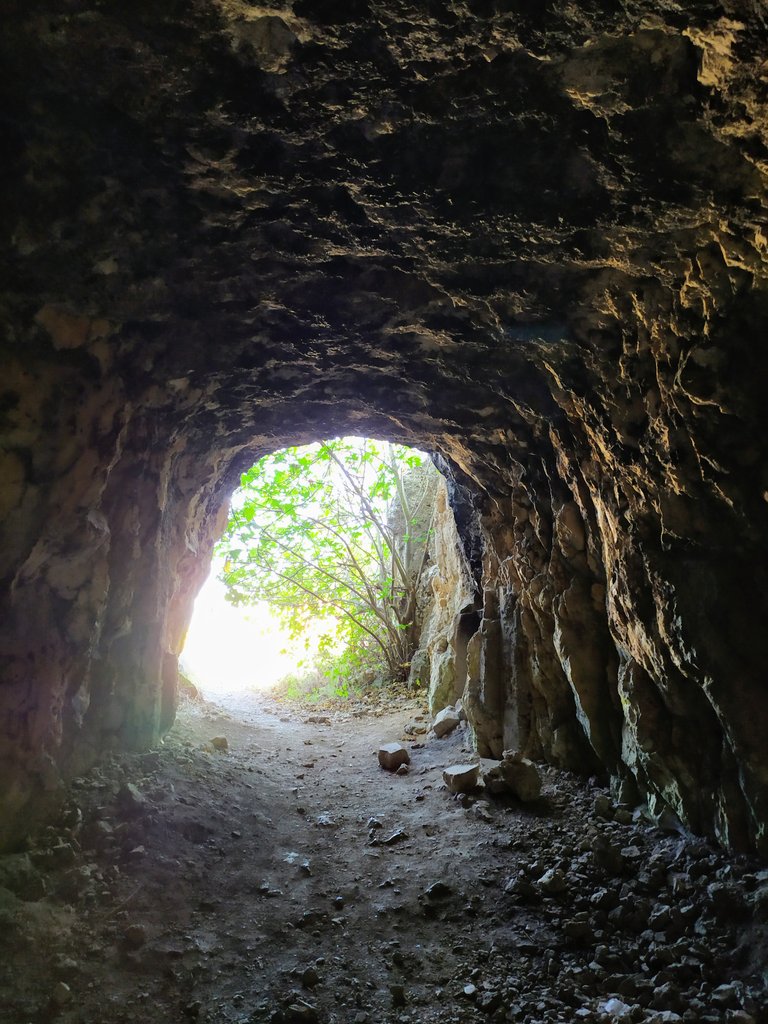 there is a lot of concrete construction inside and the rest of the concrete iron in the stone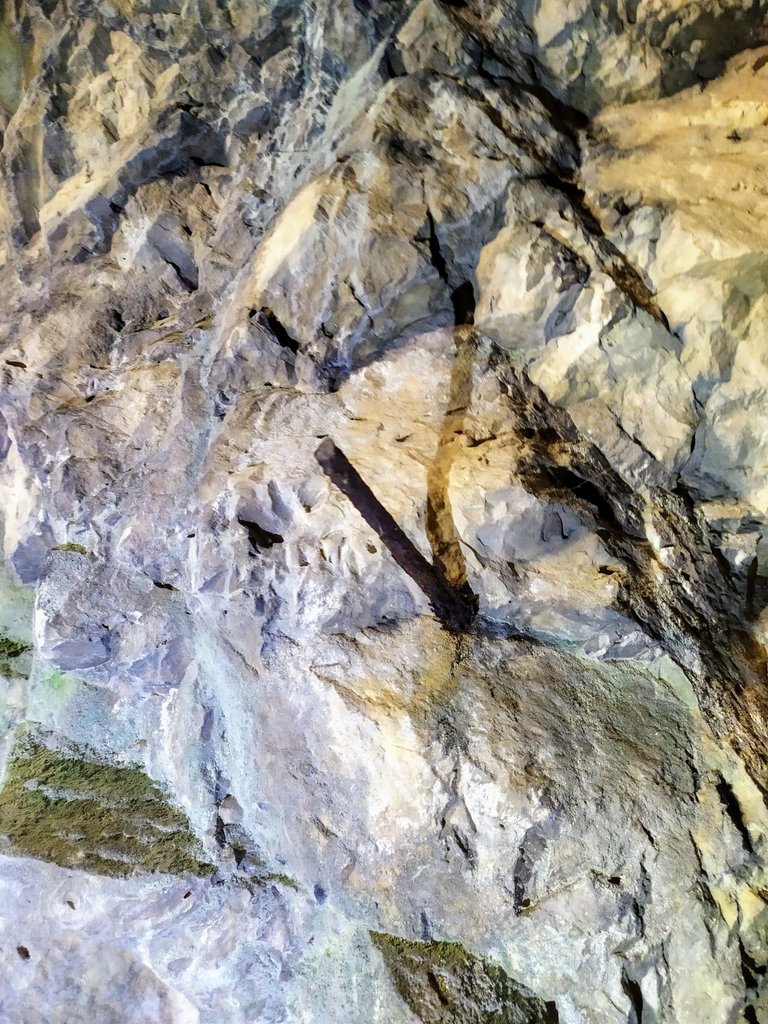 rare but still beautiful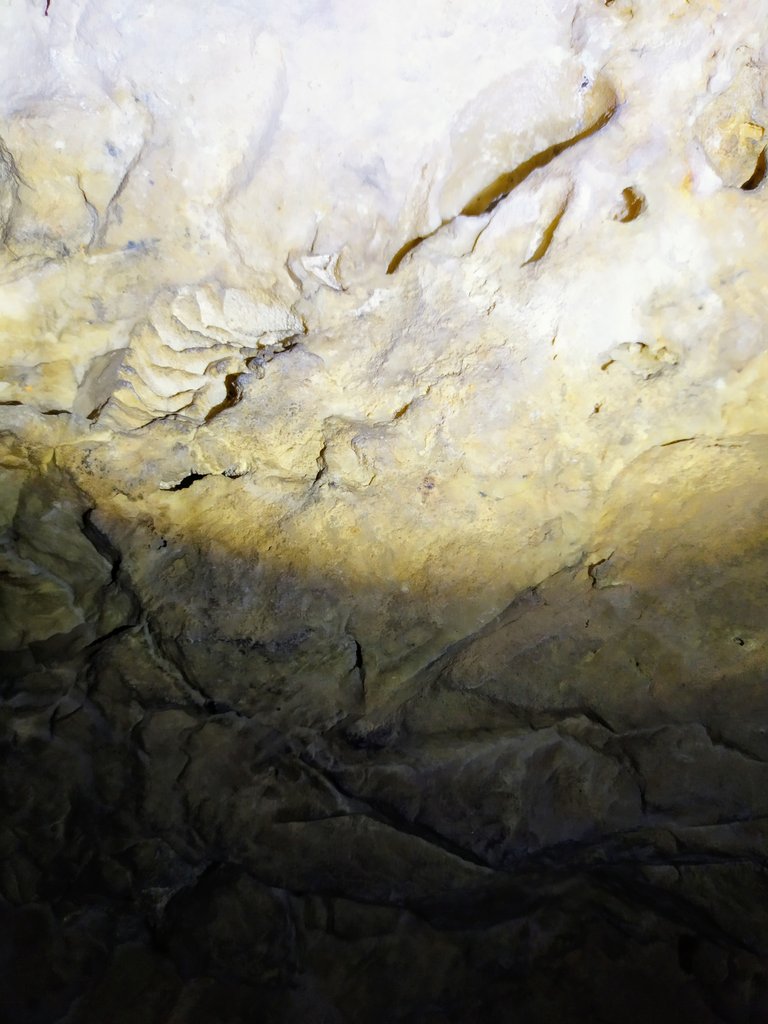 decorative graffiti is not lacking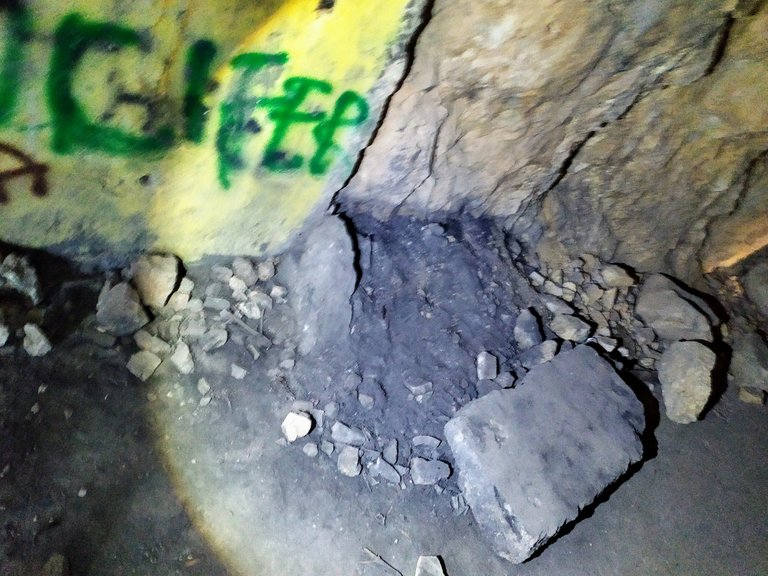 this is a Rudistes that looks like a small spike comes out of the body like a sea snail, it is only barely visible because it is the only one that I managed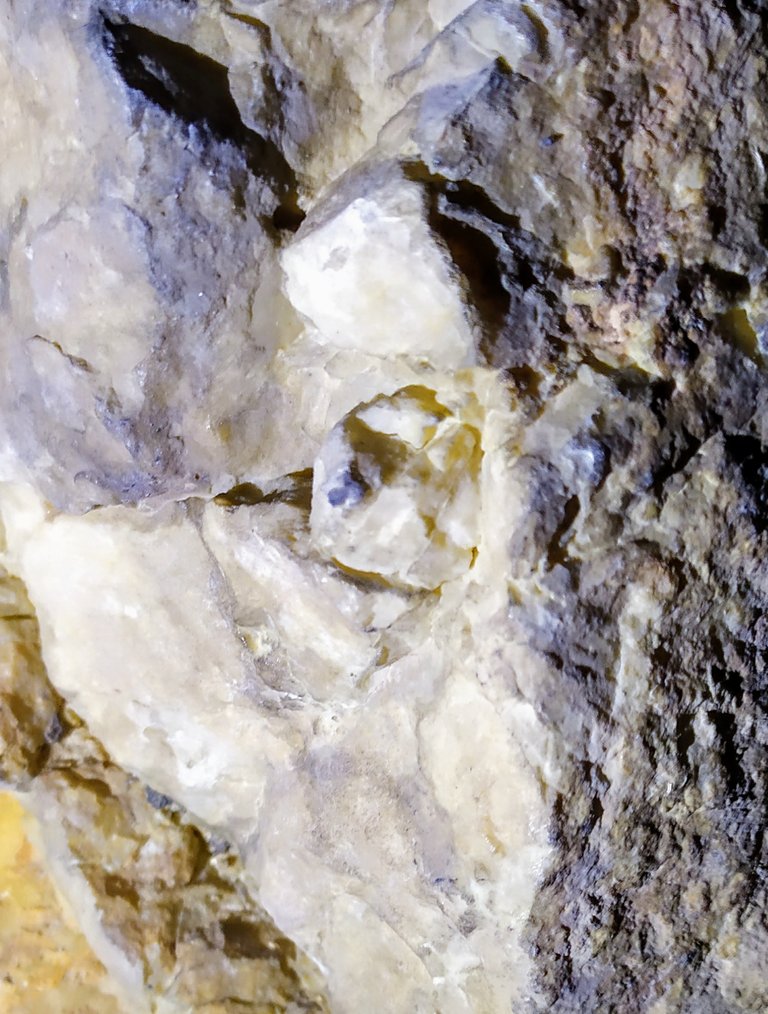 here it is seen how time affects them and yet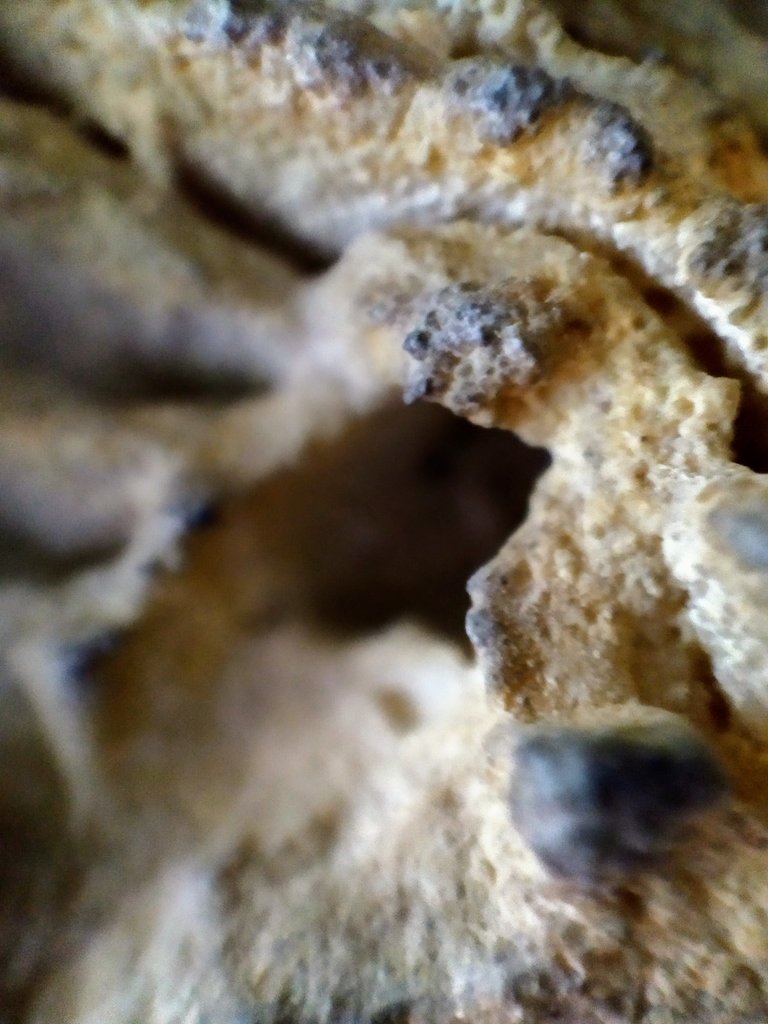 they became extinct long ago in the past and today's people still devastate and destroy them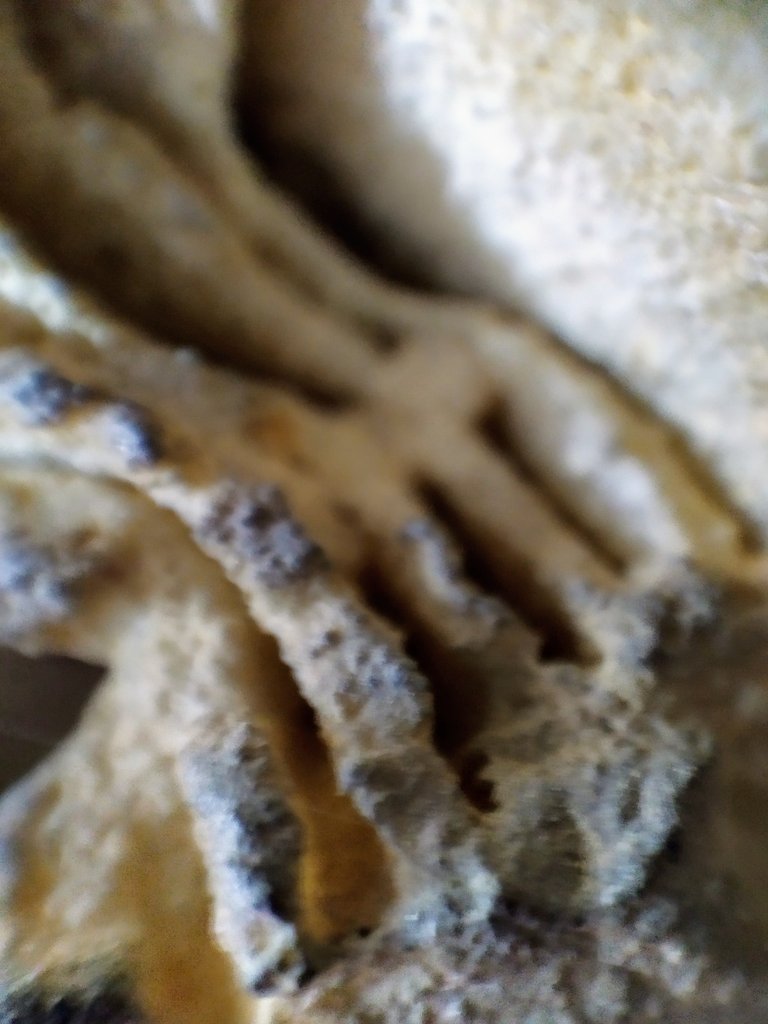 this is a very rare country yellow country ied we are in the area of ​​red country so it is a rarity to see ,
because on the Istrian peninsula there are all types of soil types black, yellow, gray and red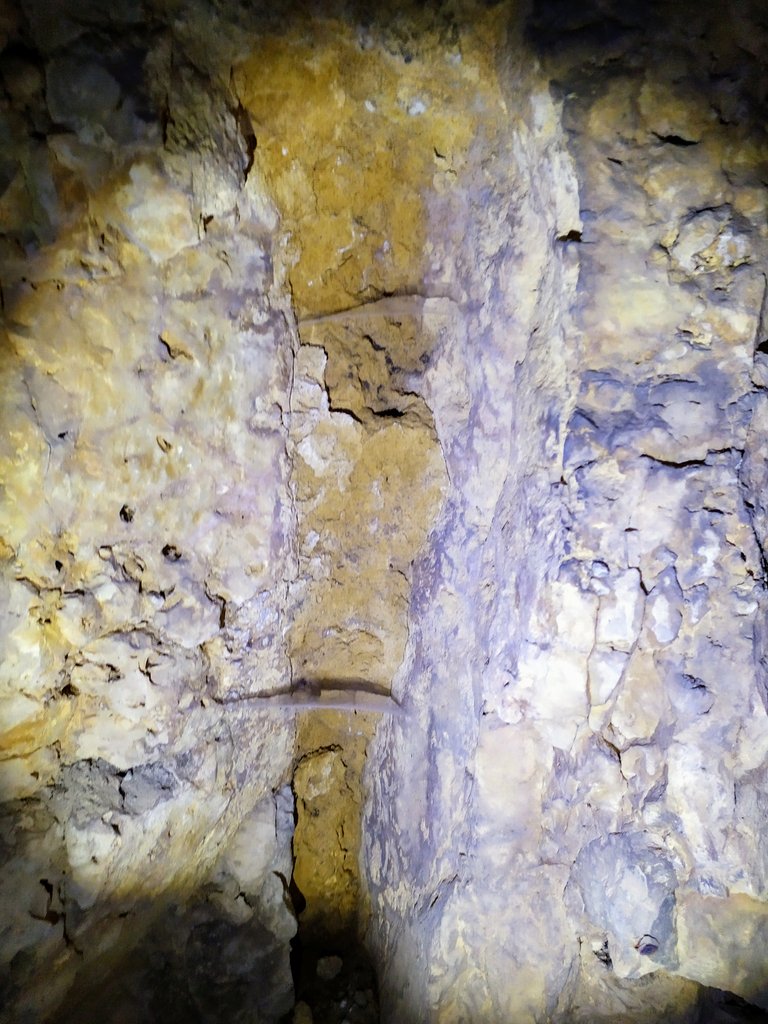 this one turned out to be a blurry photo but i like its composition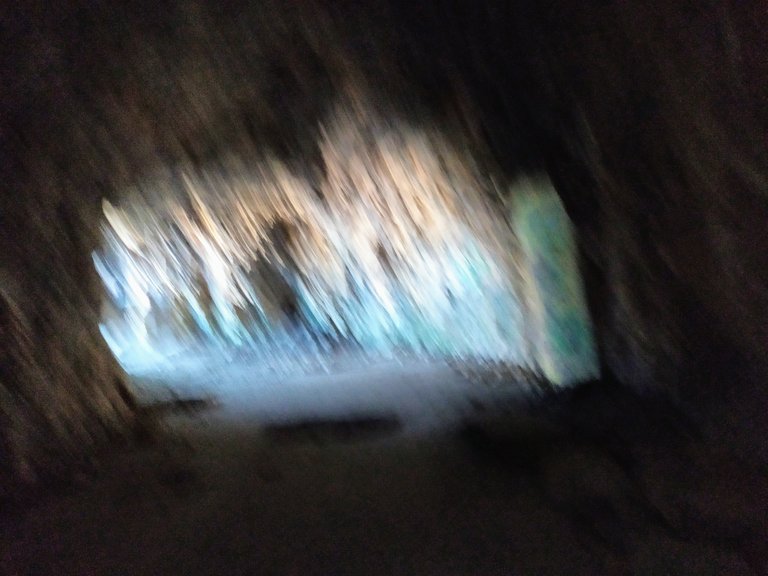 view of another passage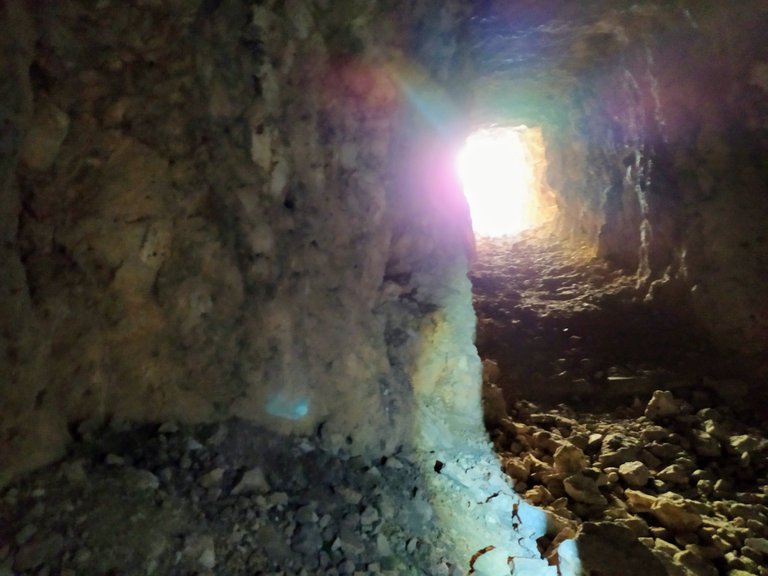 on the ceiling I found a moth resting and I didn't want to disturb it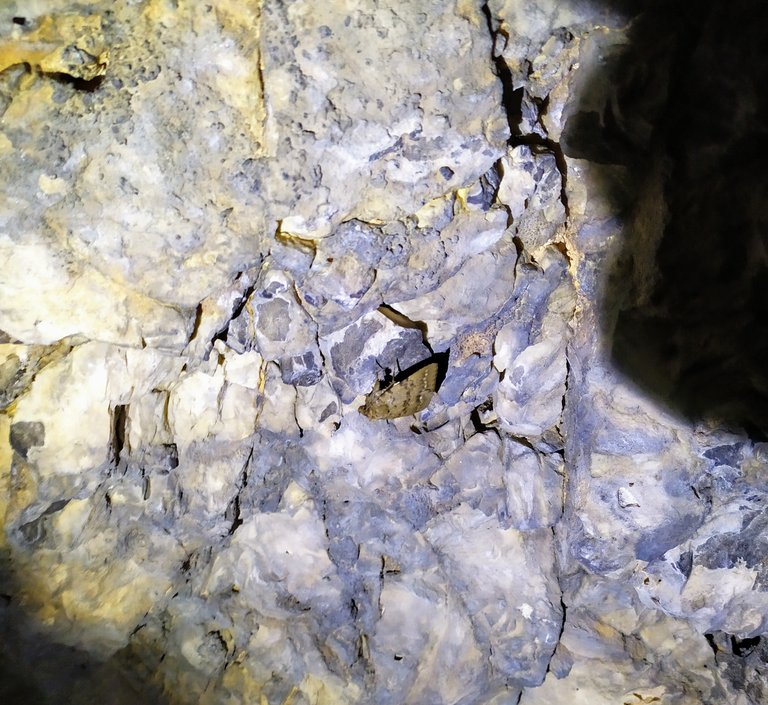 here are seen beautiful traces of the devastation of this area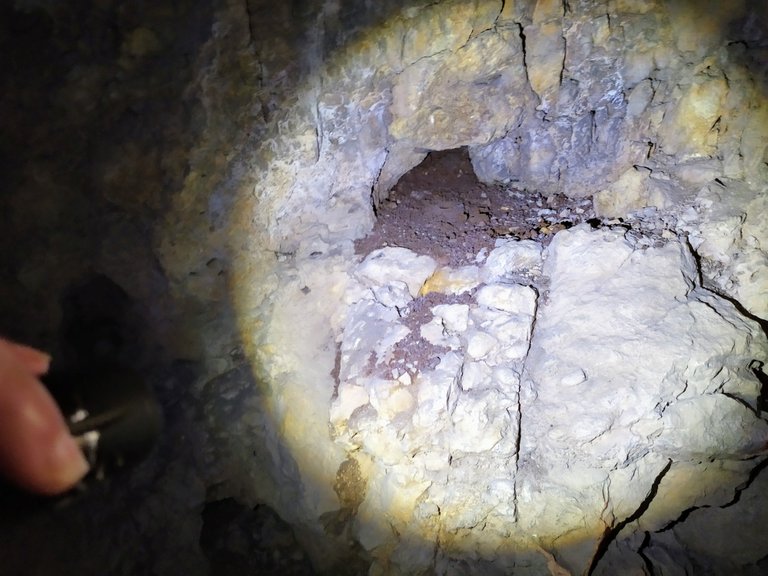 some fossil species were seen there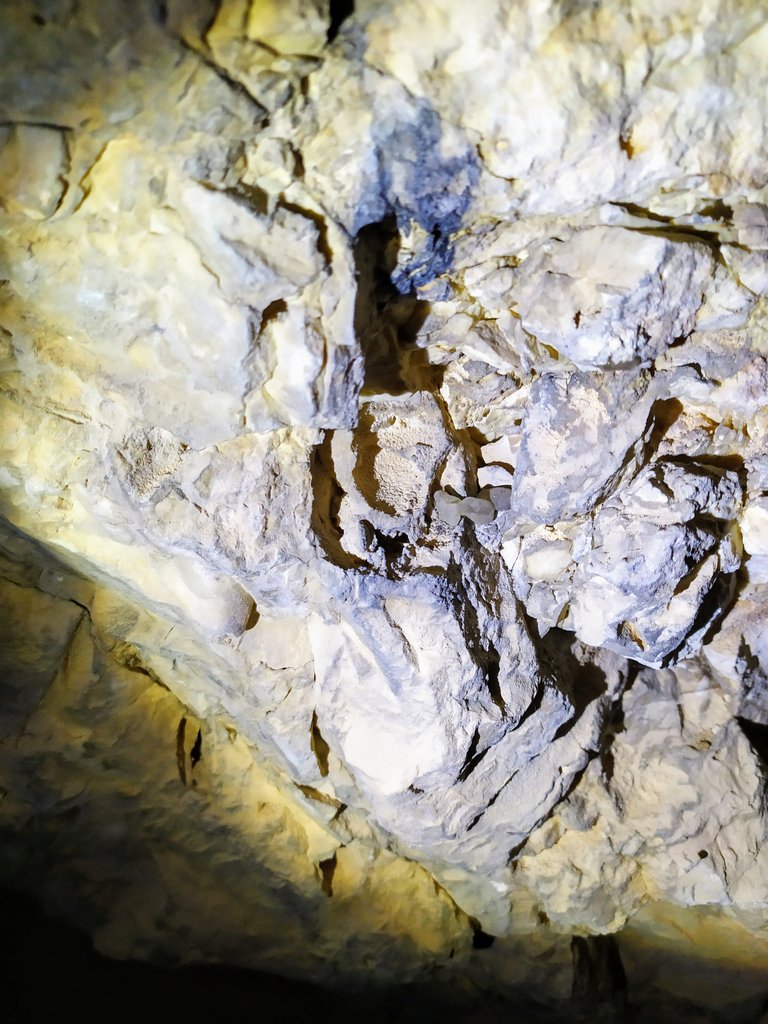 it's also nice to see a nest of mice working their lair in the depths of natural rock tunnels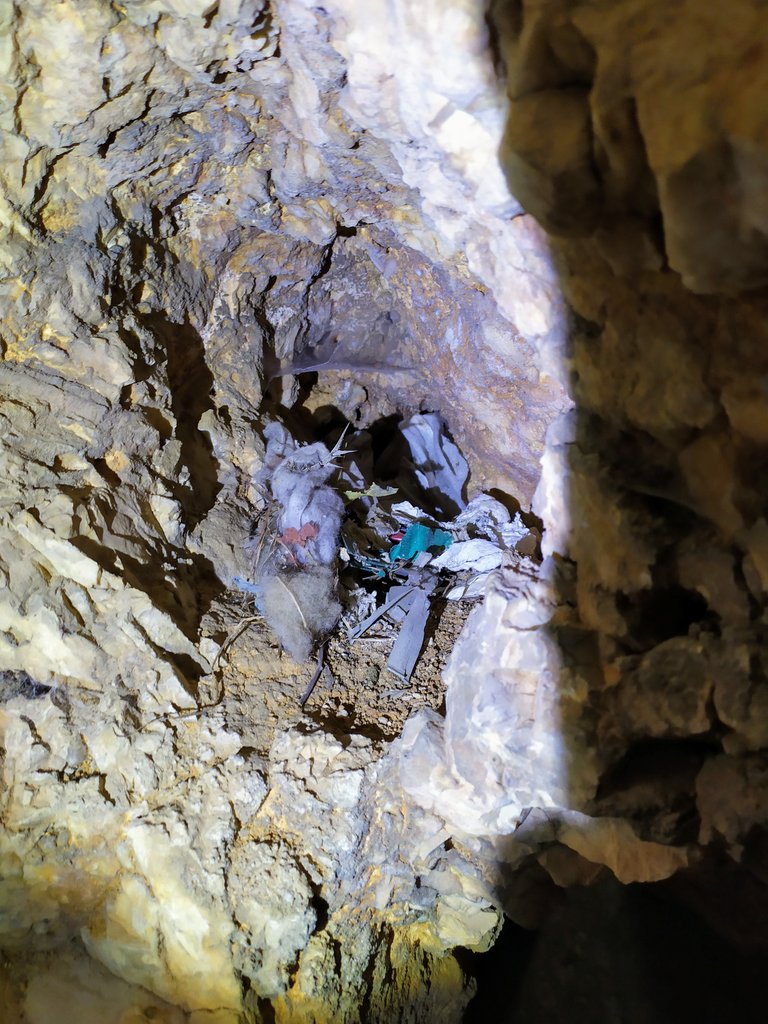 little to arranging an exit with this beautiful butterfly on the ceiling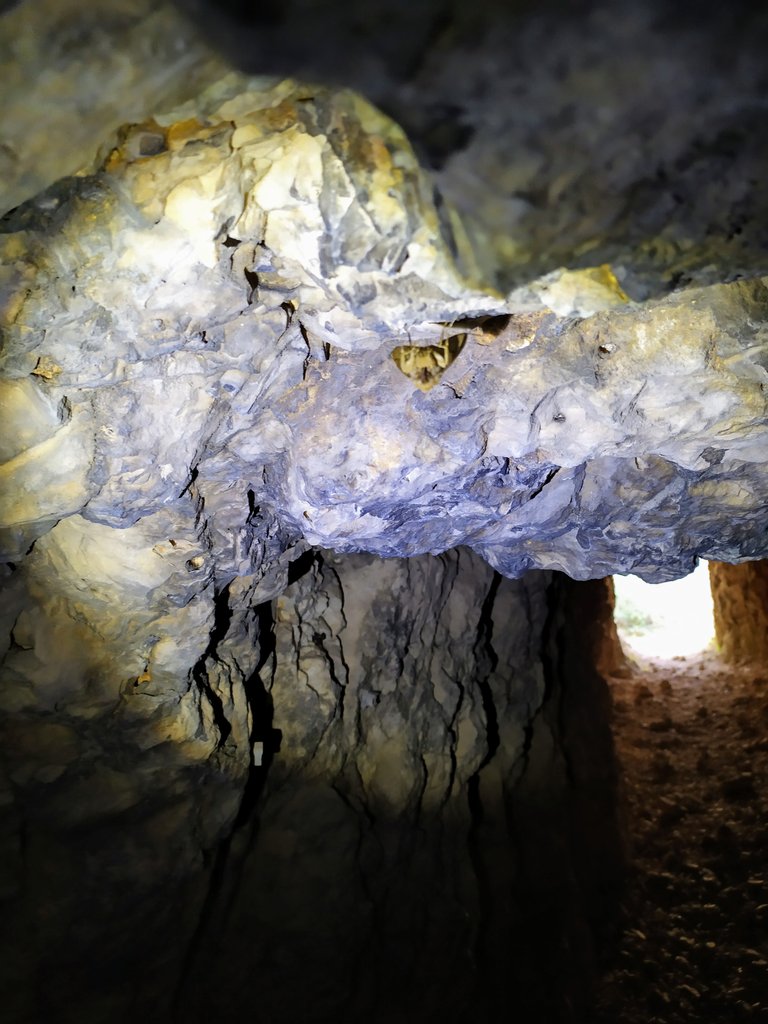 I had to take another picture of him grazing by the rocks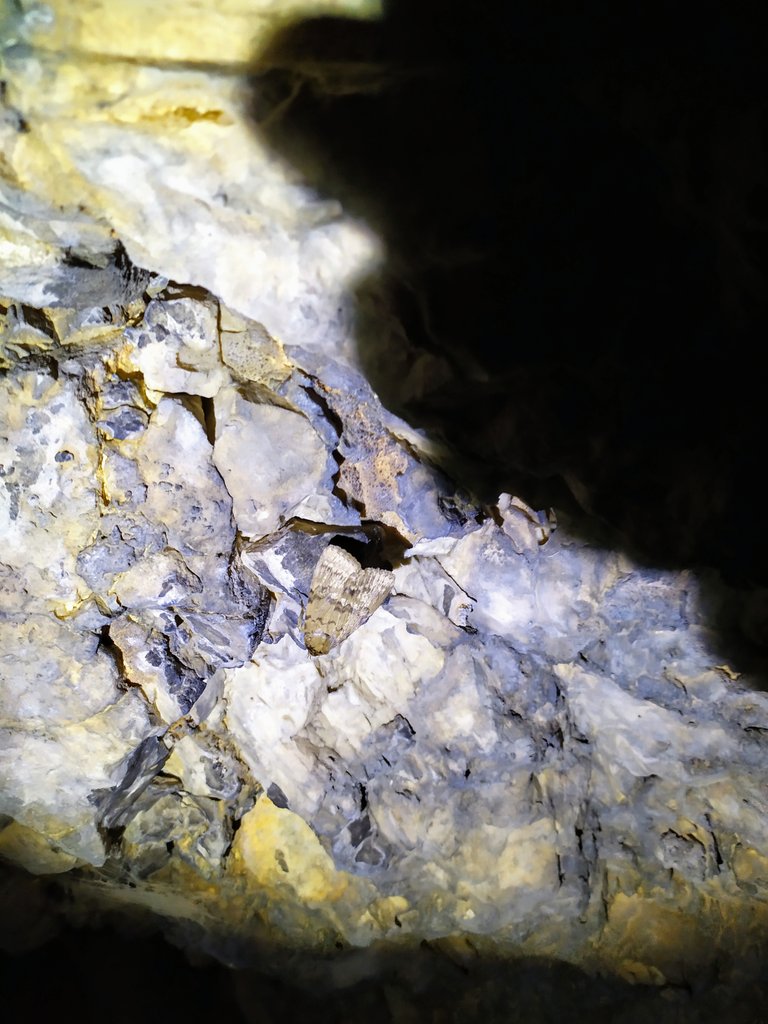 there I went out to see what it looked like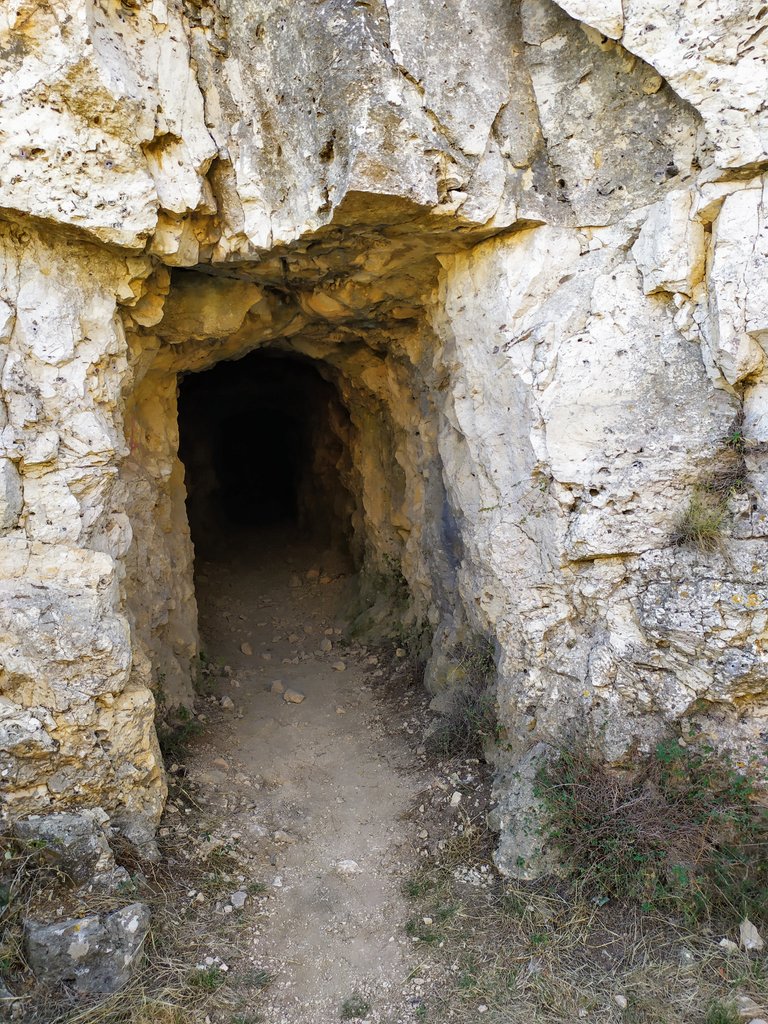 on the right above the fig inscription Rudisti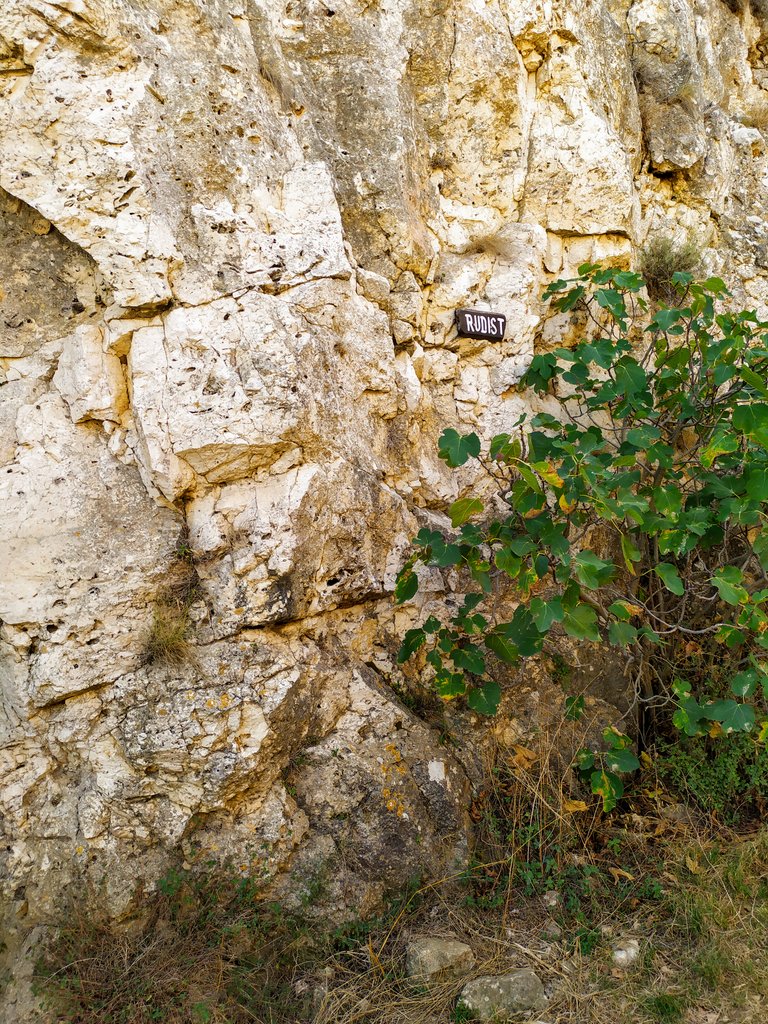 above the passage on the outside I came across three fossils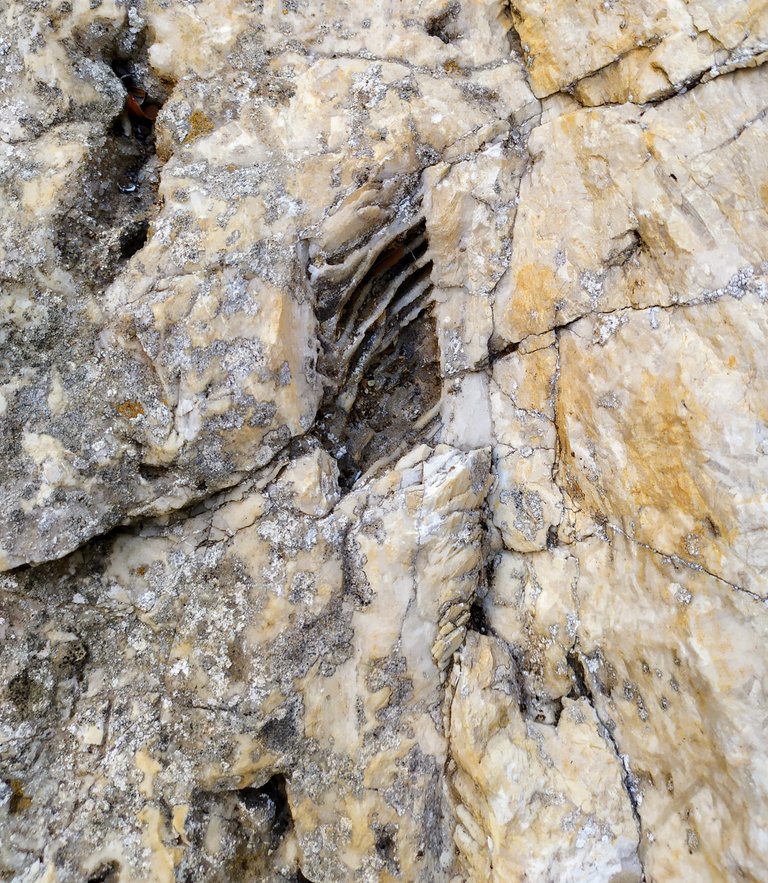 different, the interior is well visible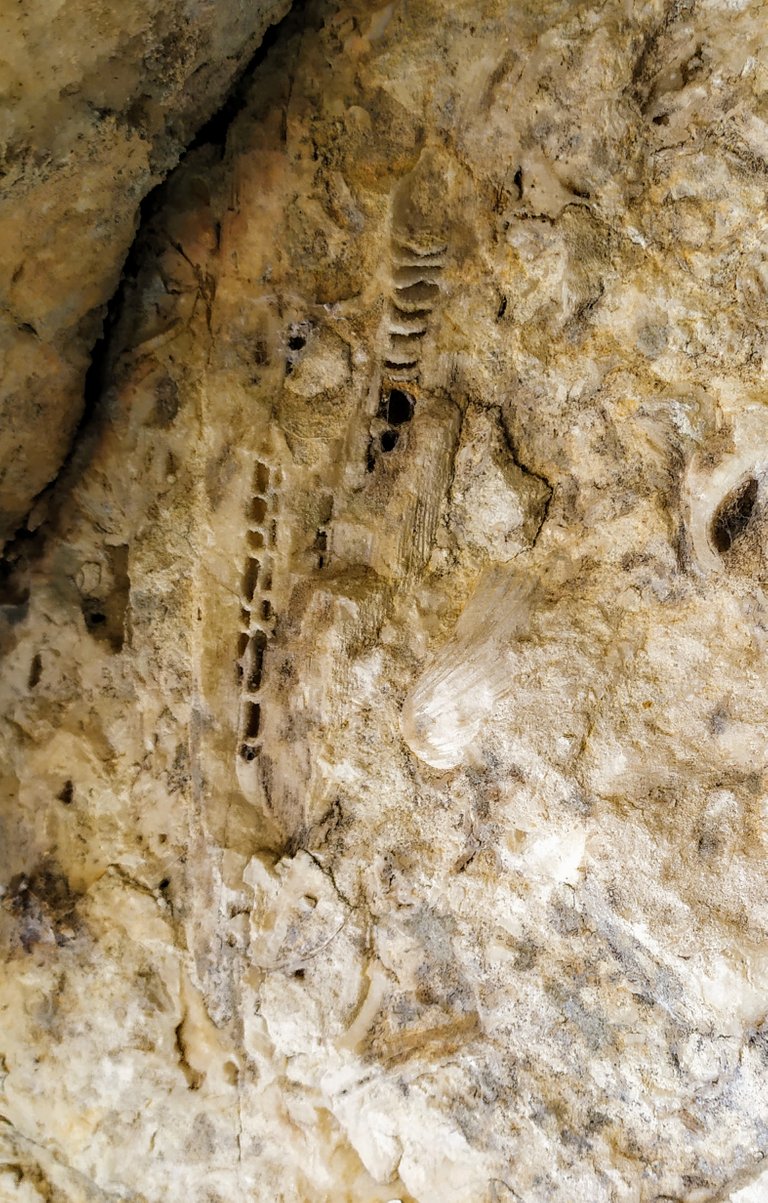 this is an oval cross section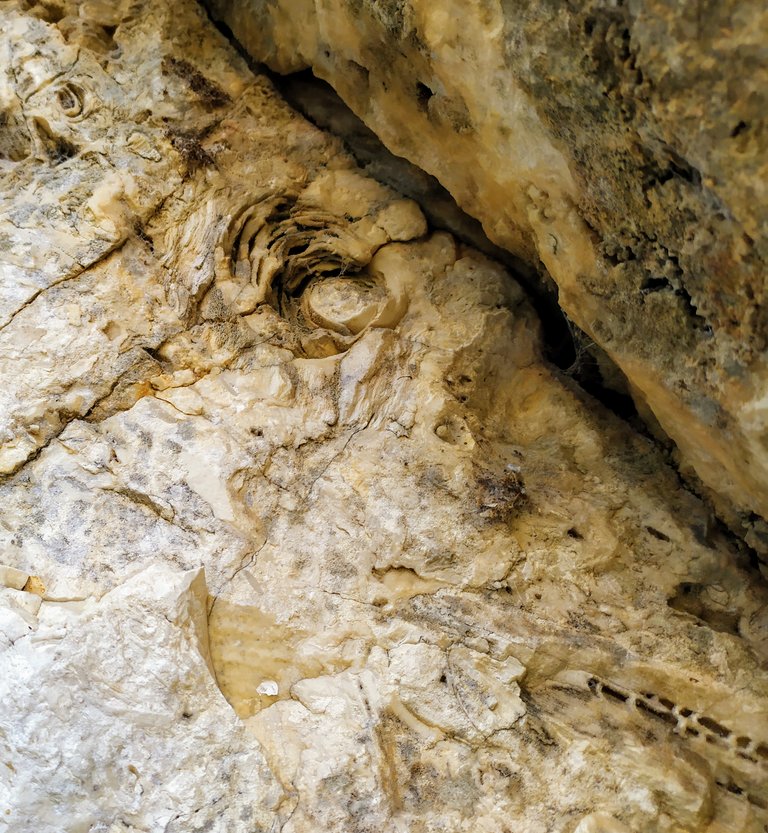 these were thrown over each other and destroyed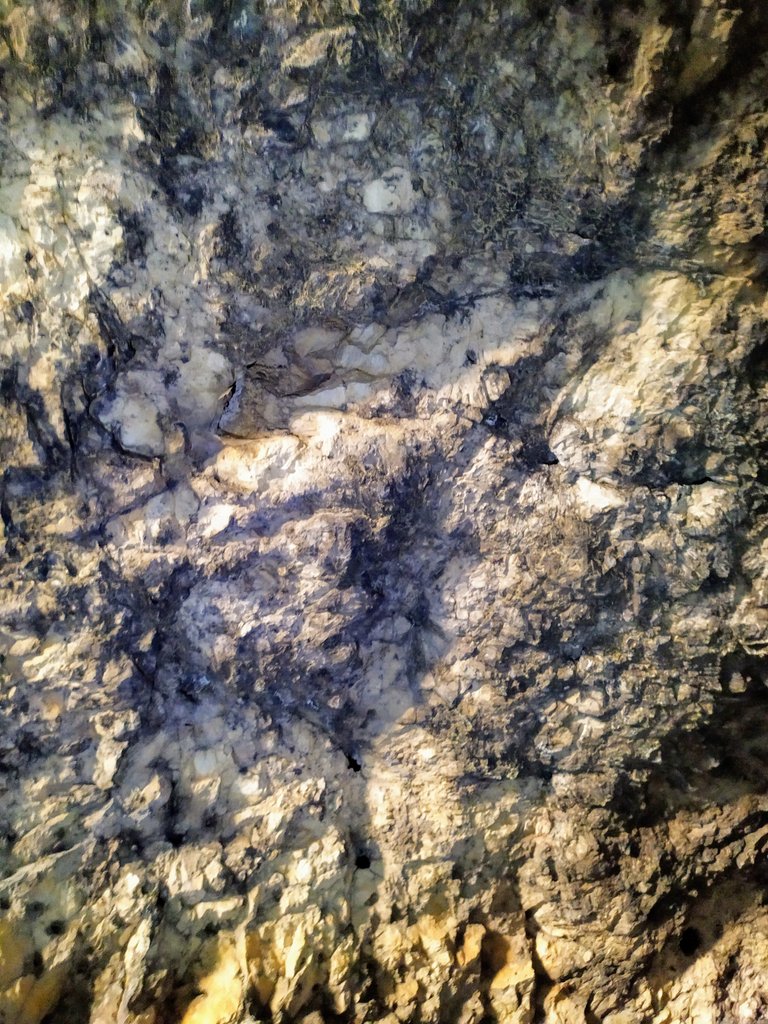 there had long been something beautiful to see and the dream remained the remnant of a crushed stone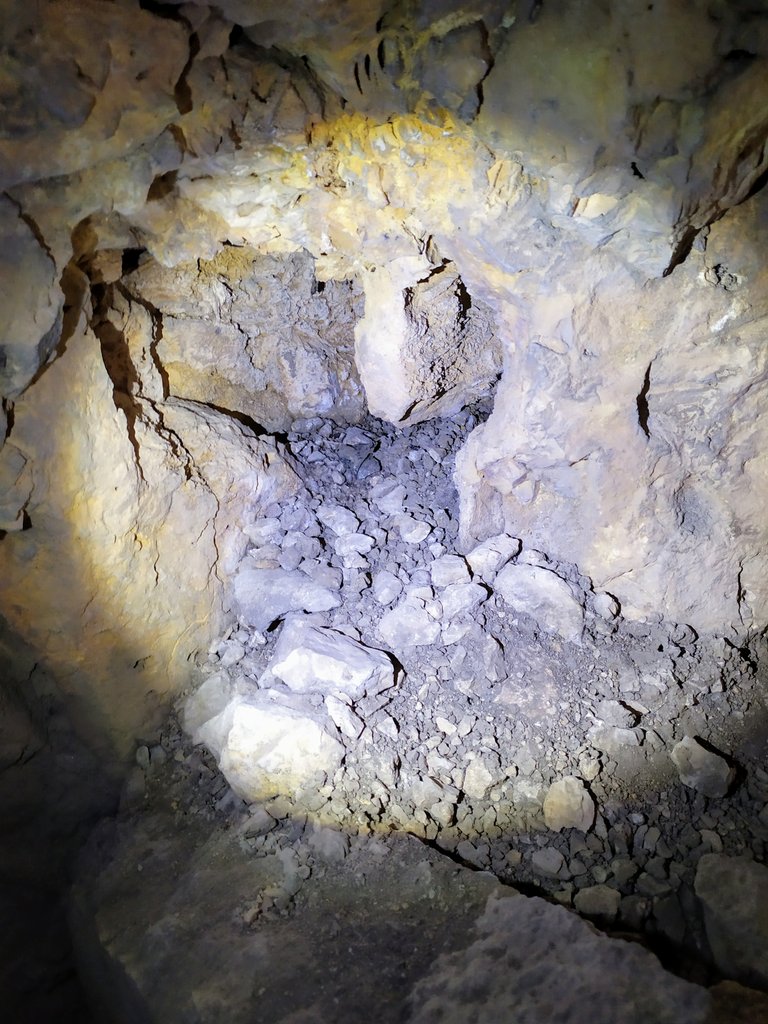 don't think that the floor is as white as you can see, otherwise the floor is a beautiful flat concrete slab on which no water is retained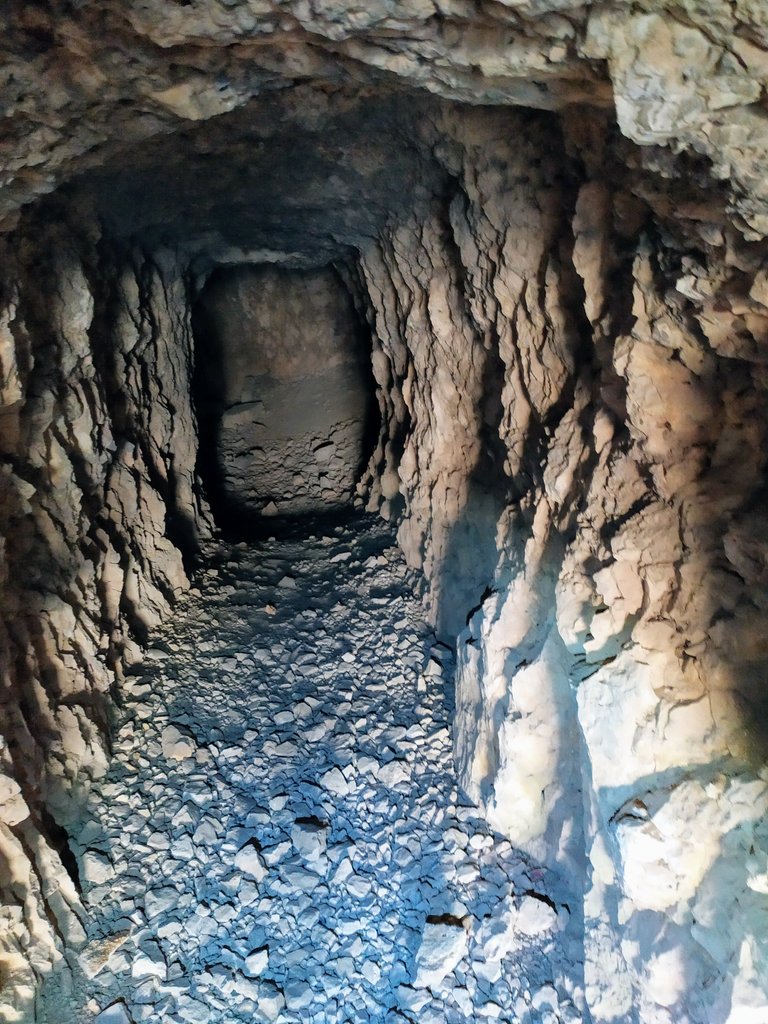 these small stones were formed from breaking stones to take fossils from the rocks and calcite that further adorned this place and now it is like this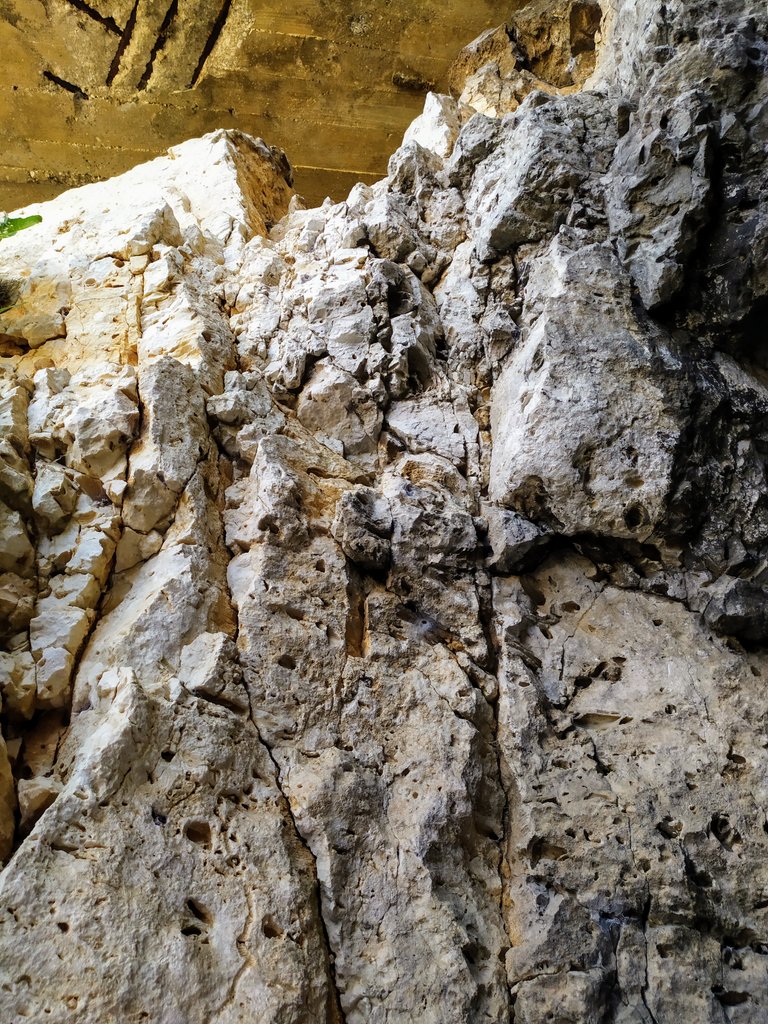 you can still see it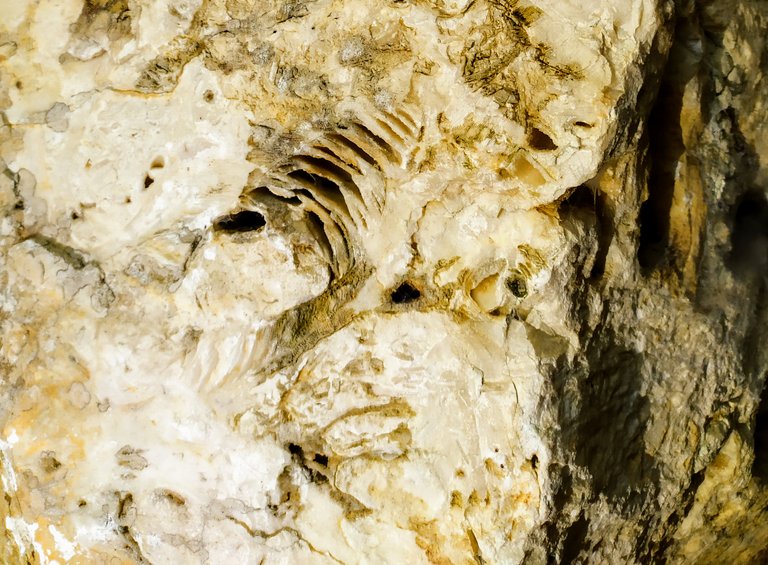 a tiny piece of what the shell of the armor of those creatures that are now petrified looks like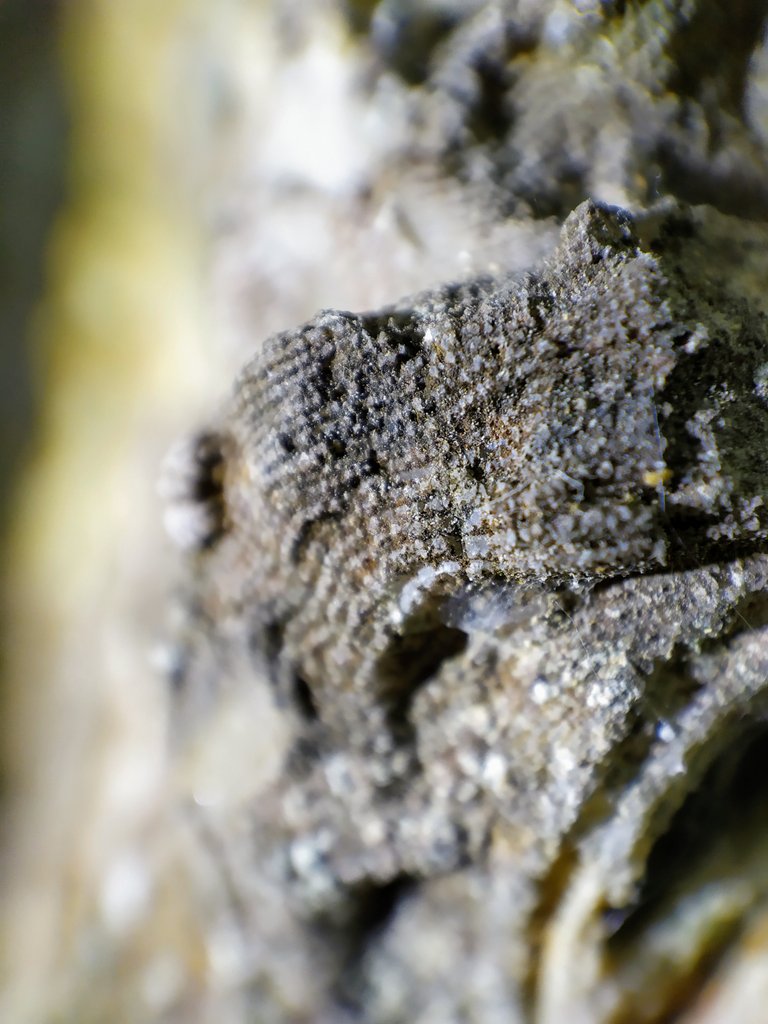 this is a snail that is rarely seen because there is less and less clean terrain and wild on which he lives and I am always glad to see them and according to me it belongs by name ( Lat . Papillifera papillaris )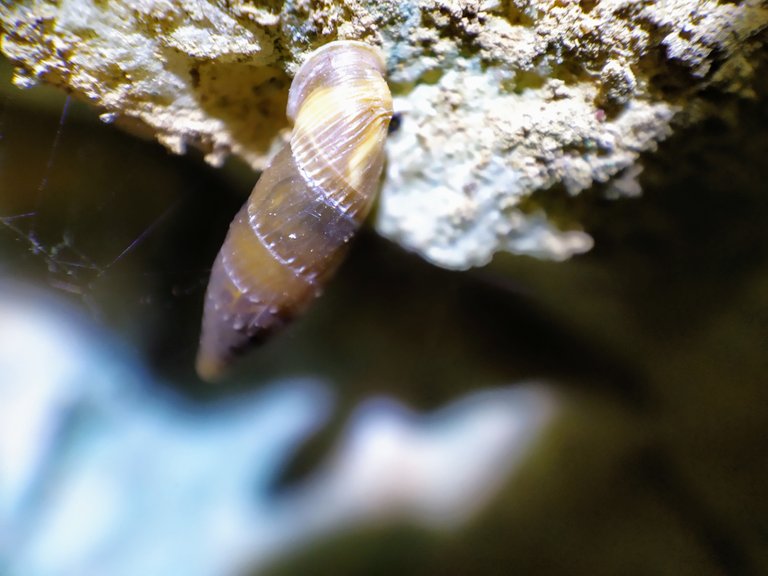 how short the tunnel is it is very good to be inside it has air that cools and does not blow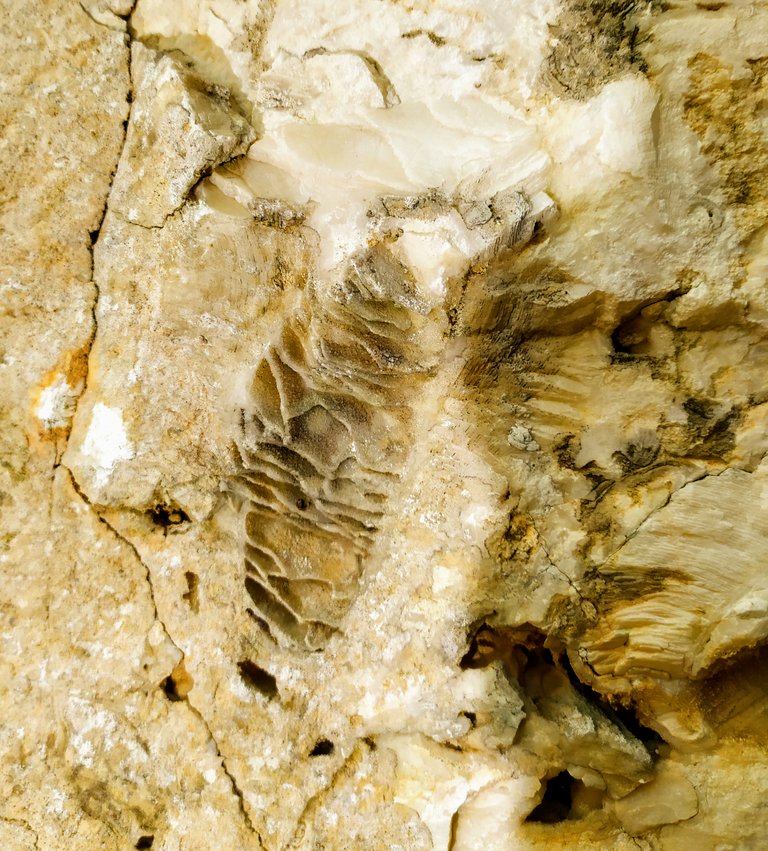 I photographed this piece because I saw this fossil resembling some feather or cuttlefish bone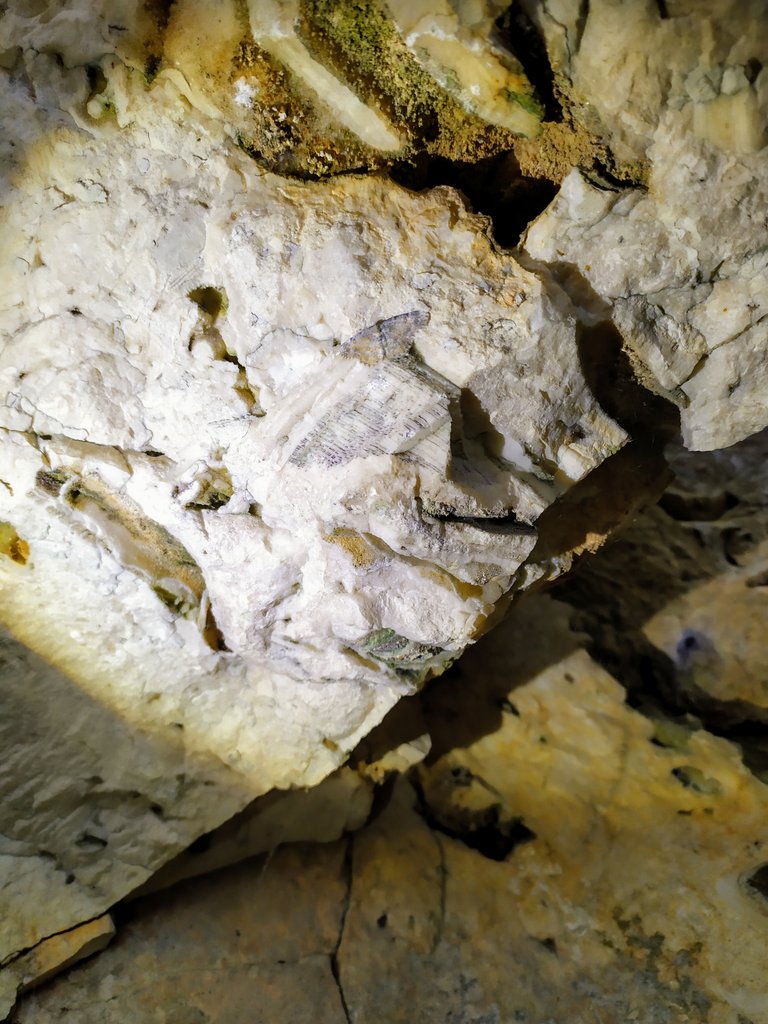 but when I took a closer look at this I saw a butterfly camouflaging itself beautifully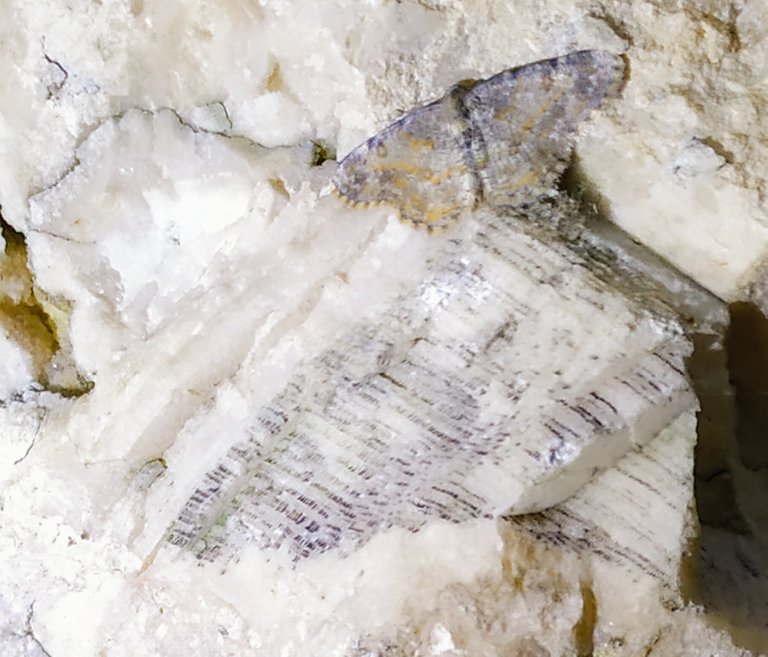 there I went out to the entrance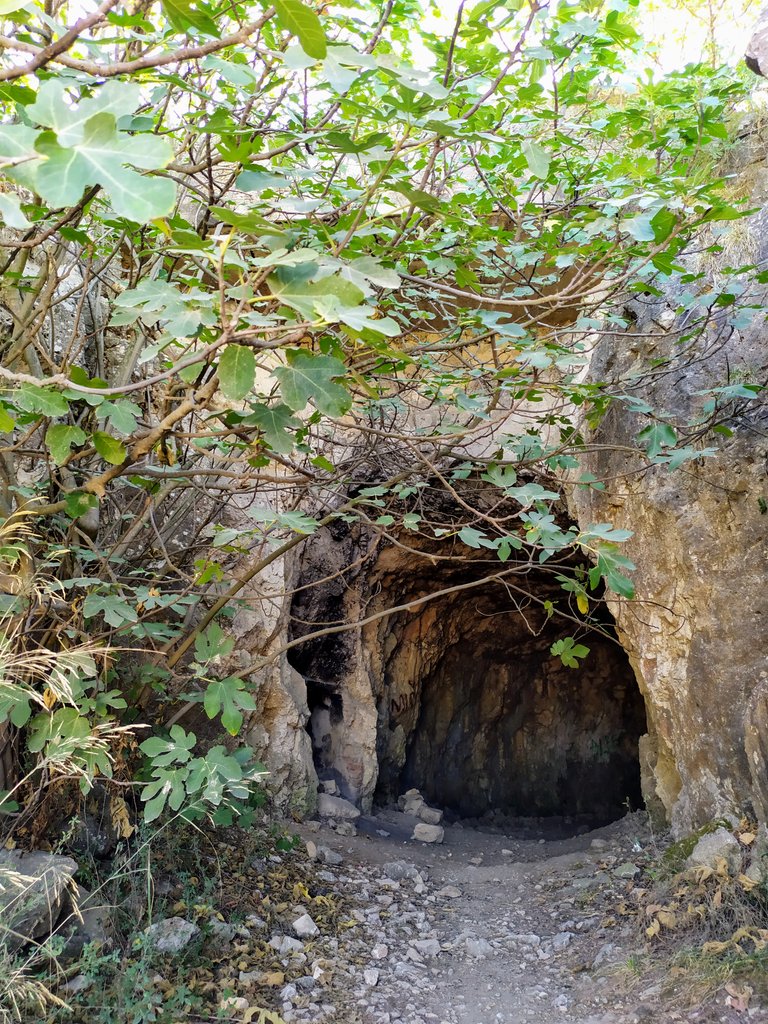 and on the rocks on the investment from small cracks grows a species of fern ( Asplenium trichonsmes )
otherwise a species widespread here that grows on walls or as here on vertical rocks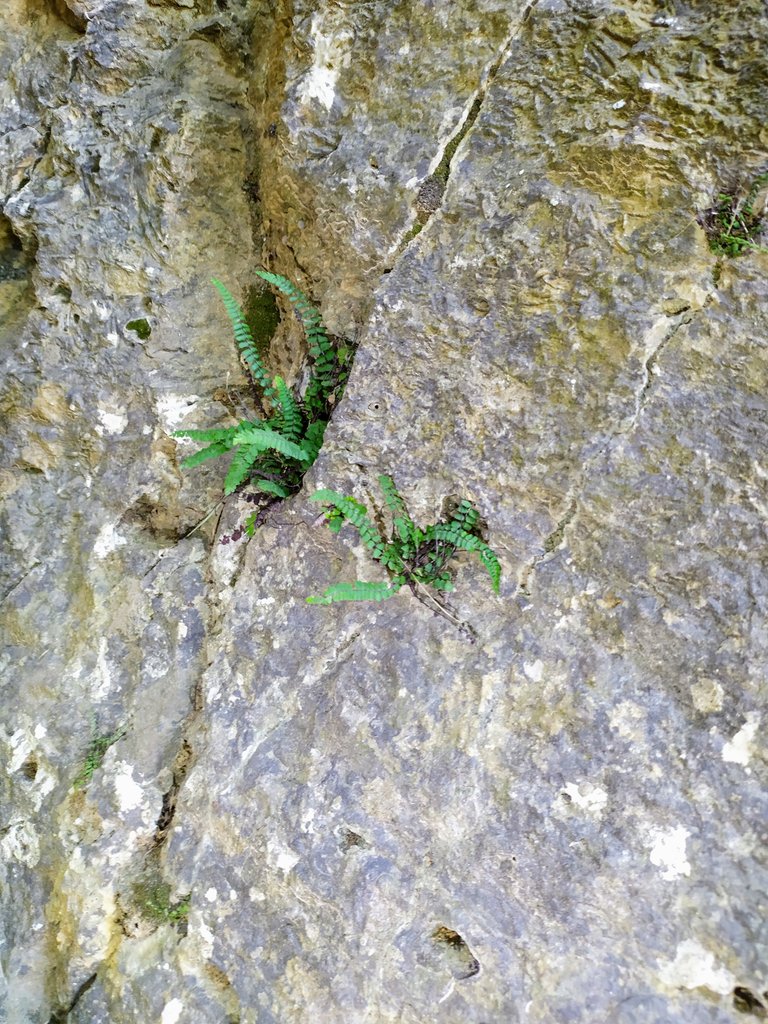 and spiders find a way to exploit fossils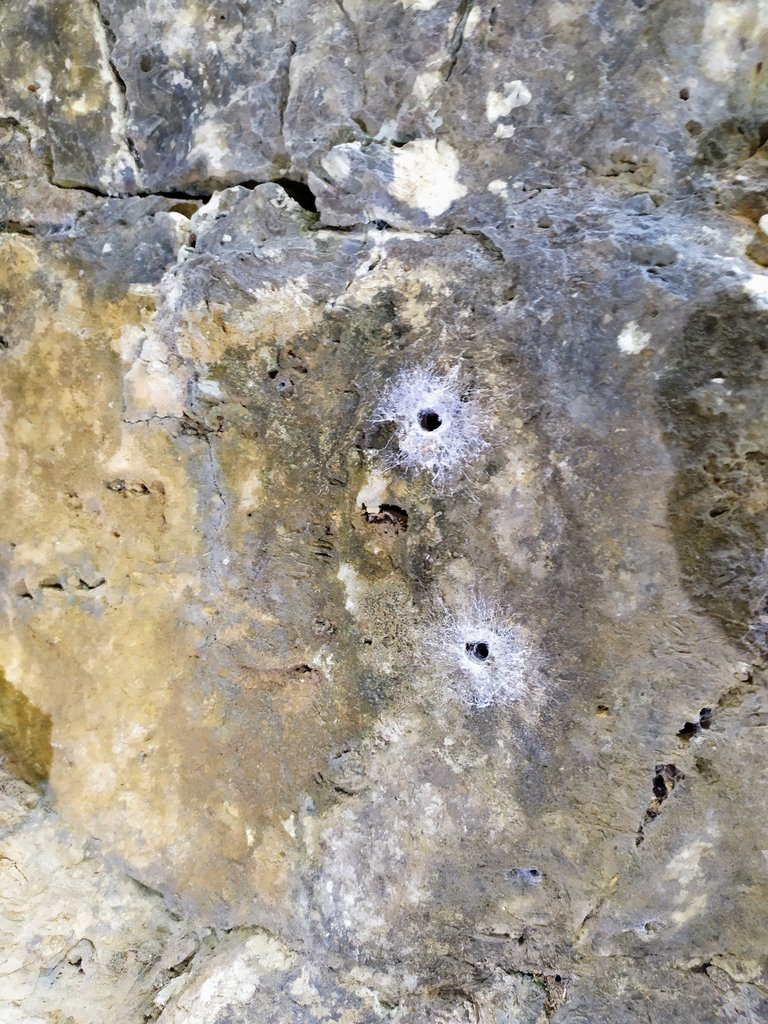 because the hole has quite a bit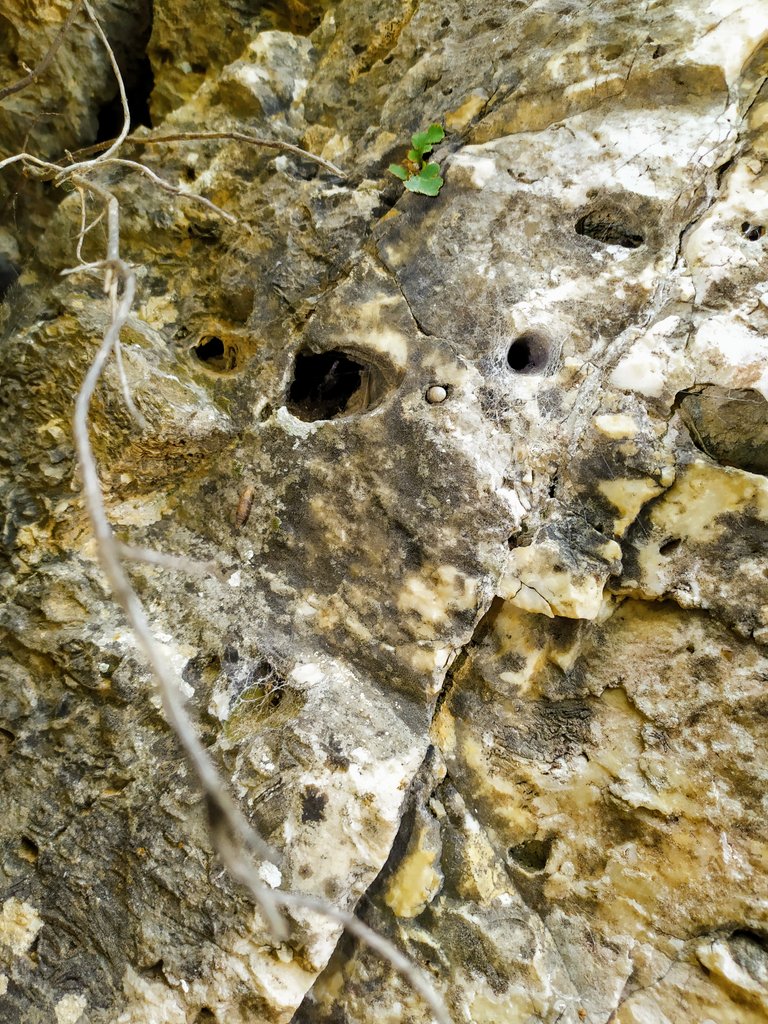 on the outside there are them but they are quite darkened by the weather so they are hard to notice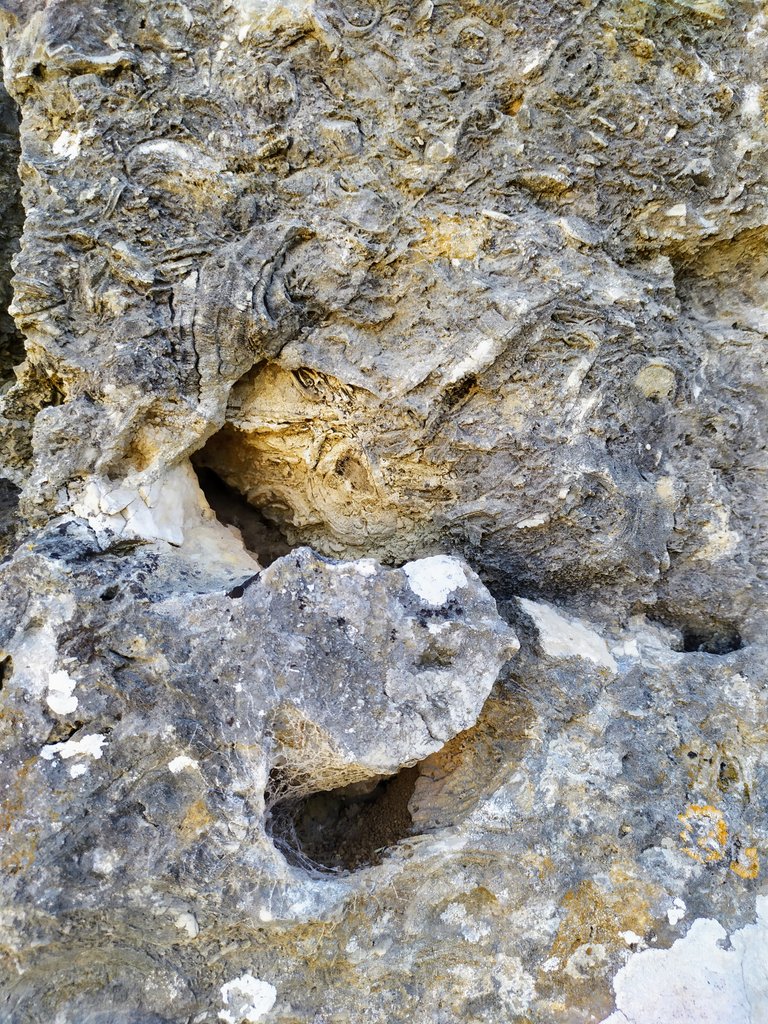 there is a nice view of the concrete protection they made to preserve this building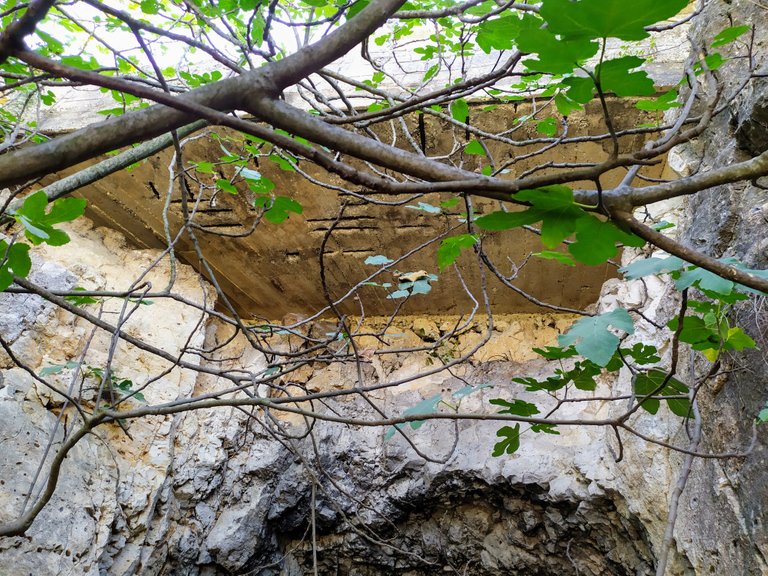 a small view of the open tunnel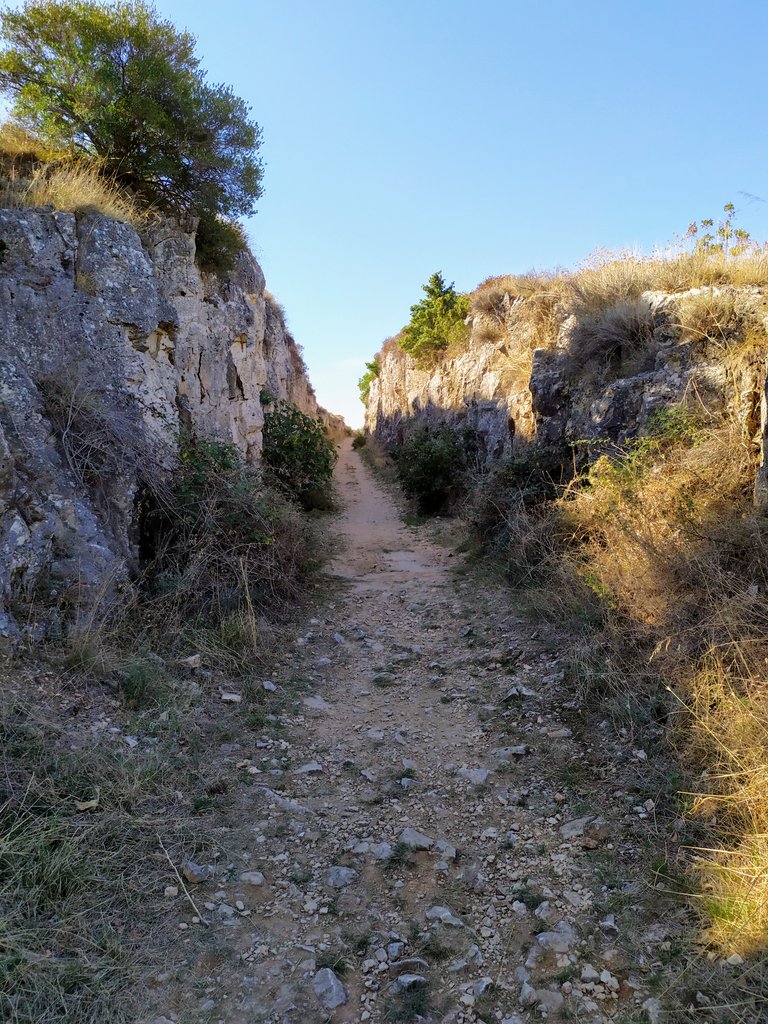 there were a lot of nice things now there are holes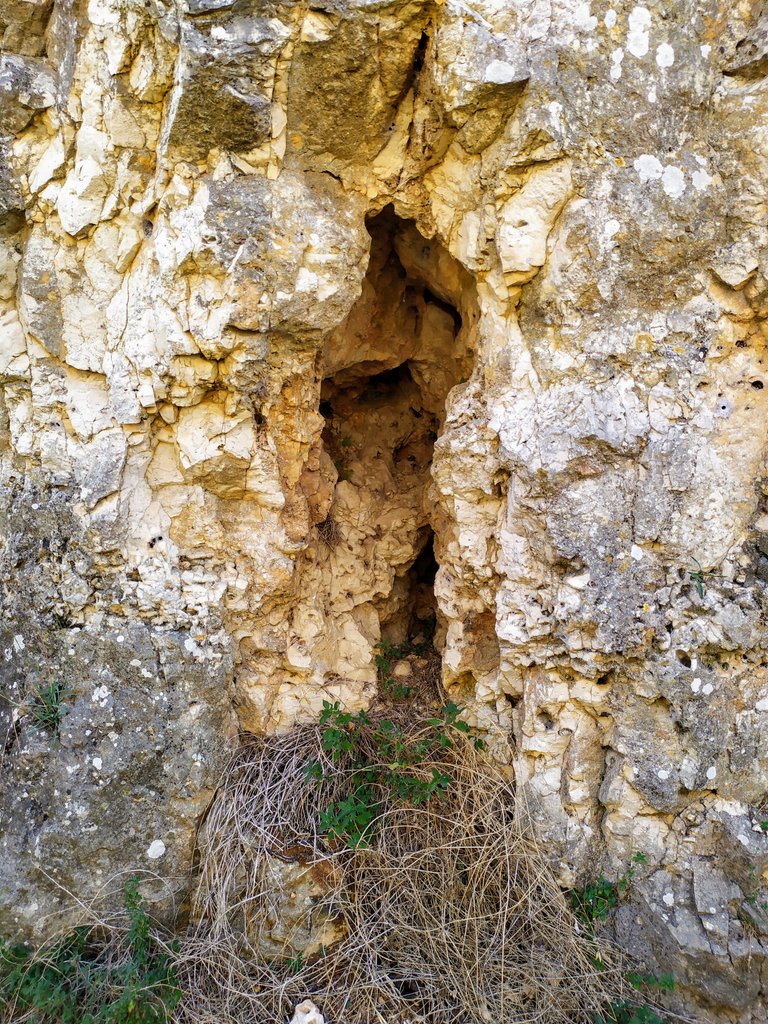 this is an interestingly beautiful flower to me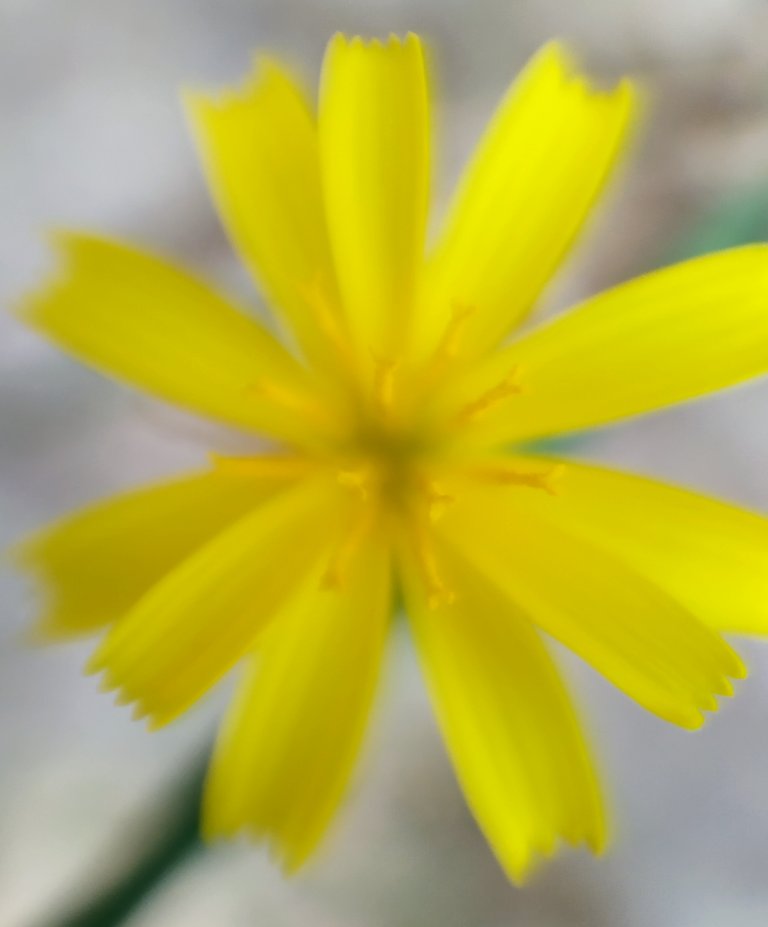 it grows from thin and narrow cracks in the rocks and is called the Yellow Rattle ( Lat . Lapsana cammunis )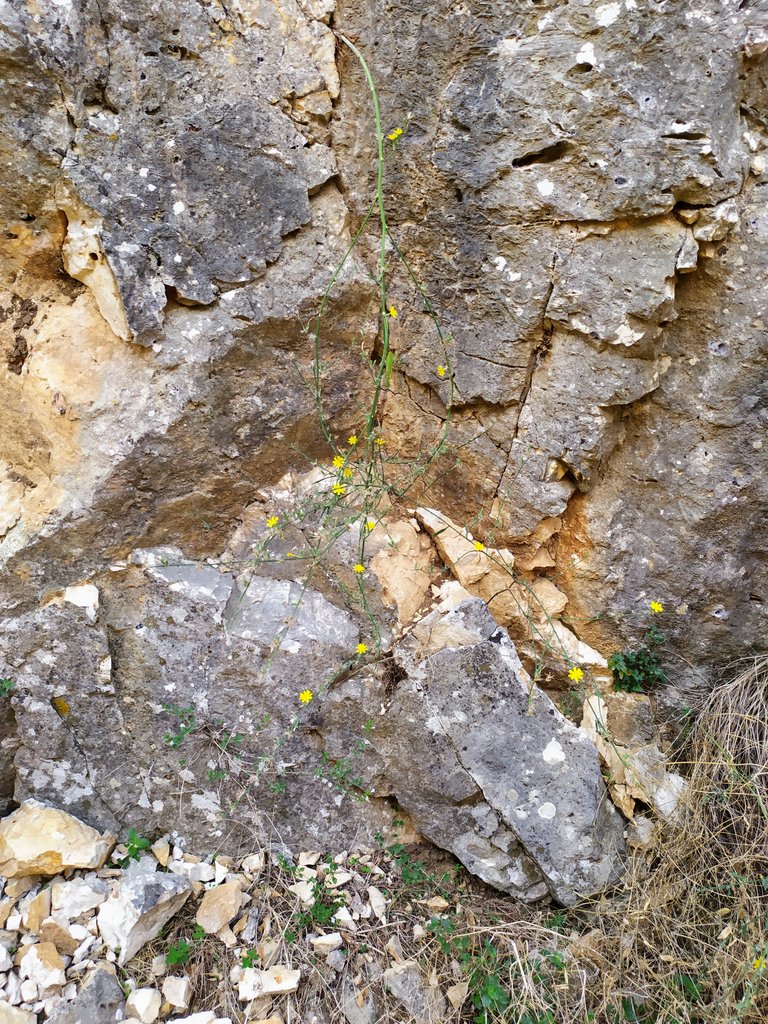 the flower has a very nice yellow color tiny but turns yellow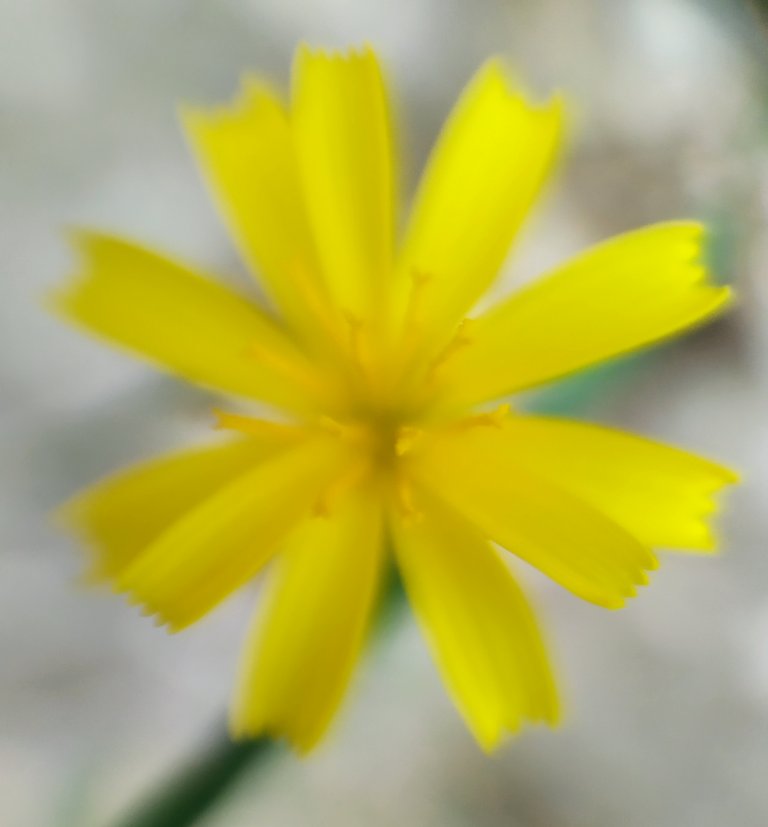 here the water flows nicely a small waterfall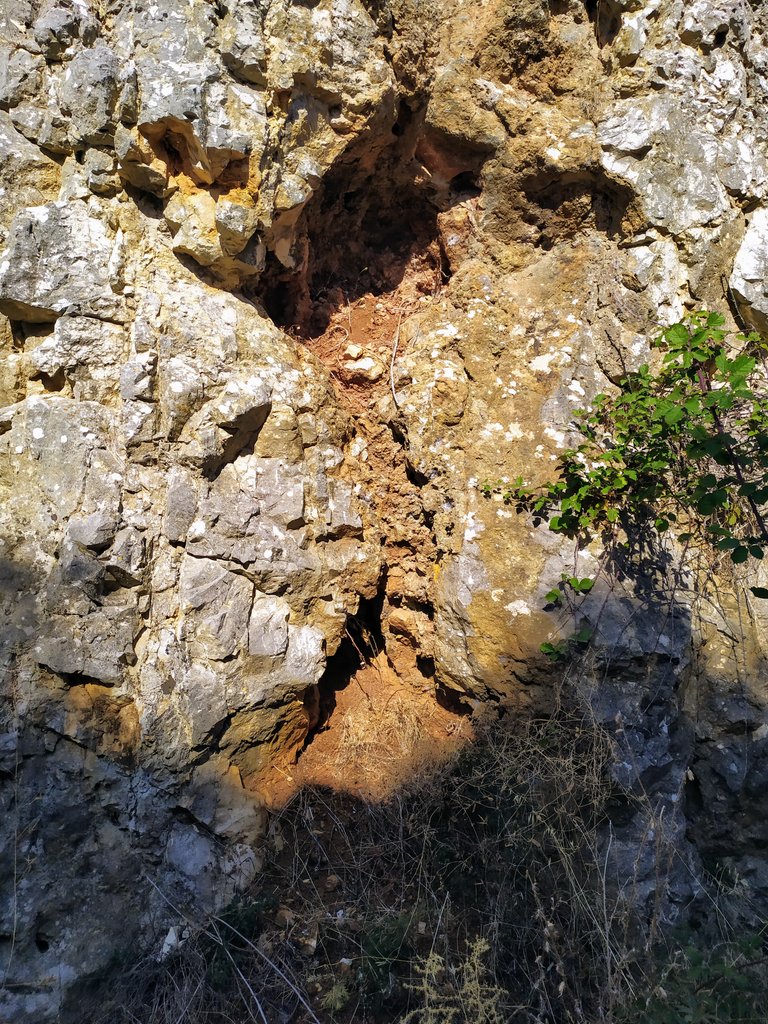 has heights and a nice view upwards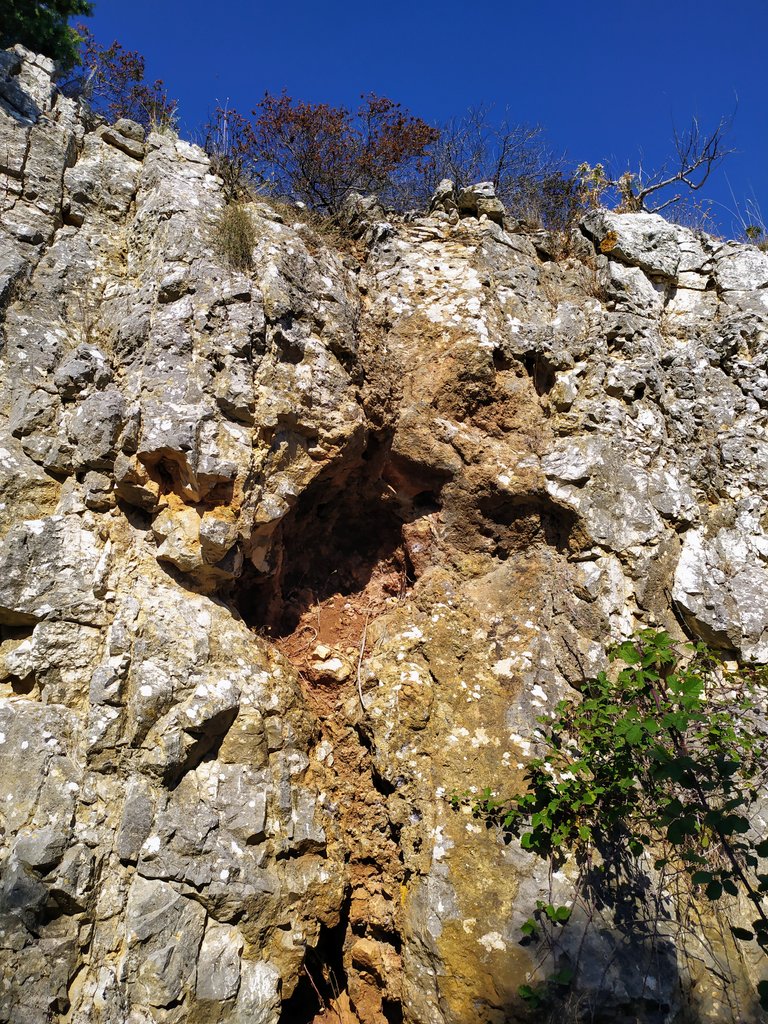 halfway view forward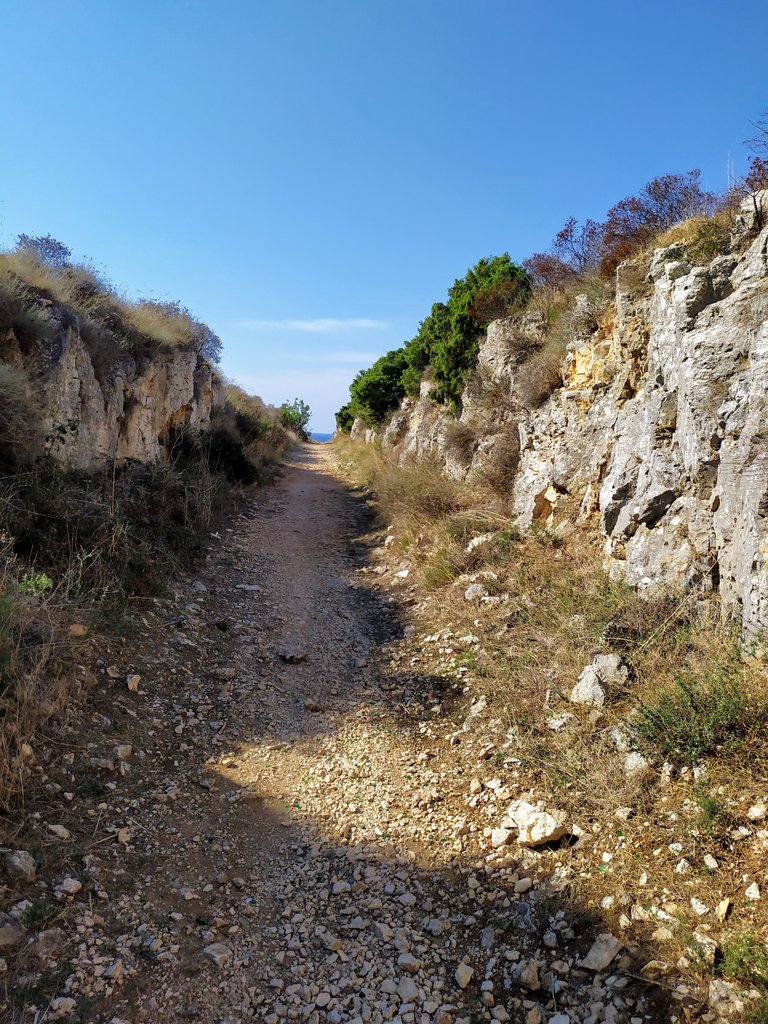 look back at where I went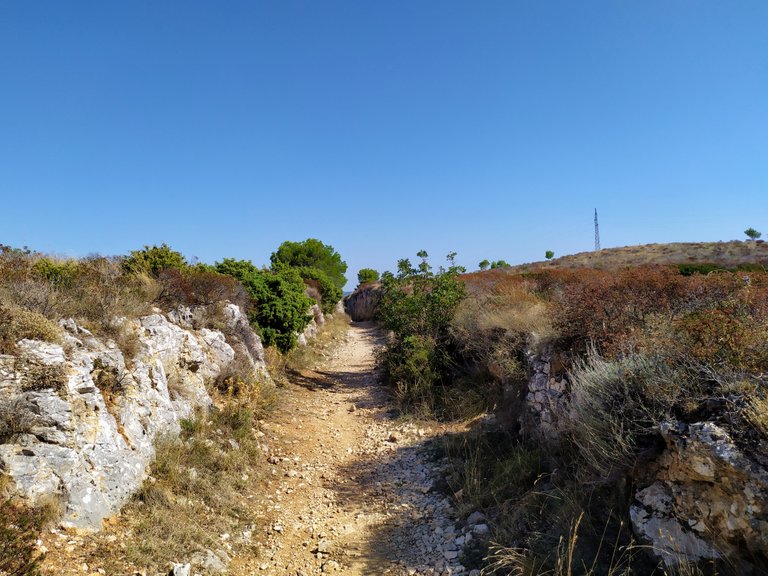 a little left a view of the wilderness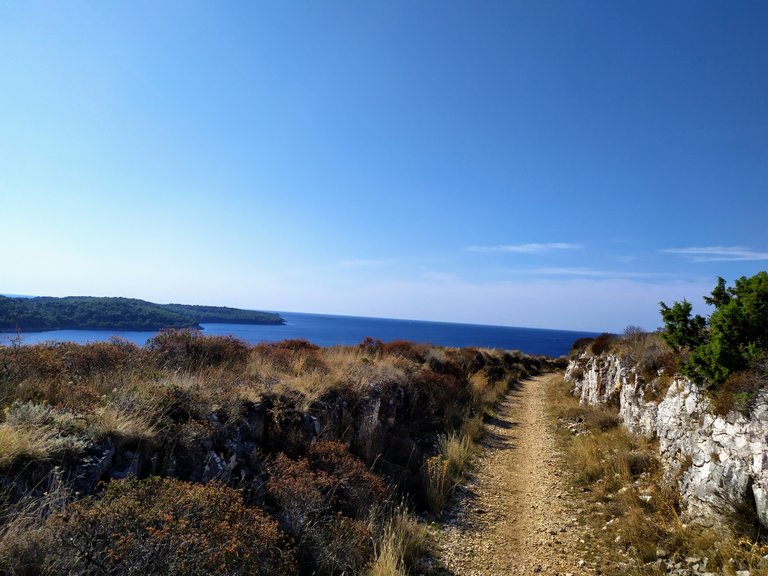 here is a look to the right but I do not dare now at this time almost noon 12 h and summer at the end of spring and there live zmnimljova beings I will hear about it later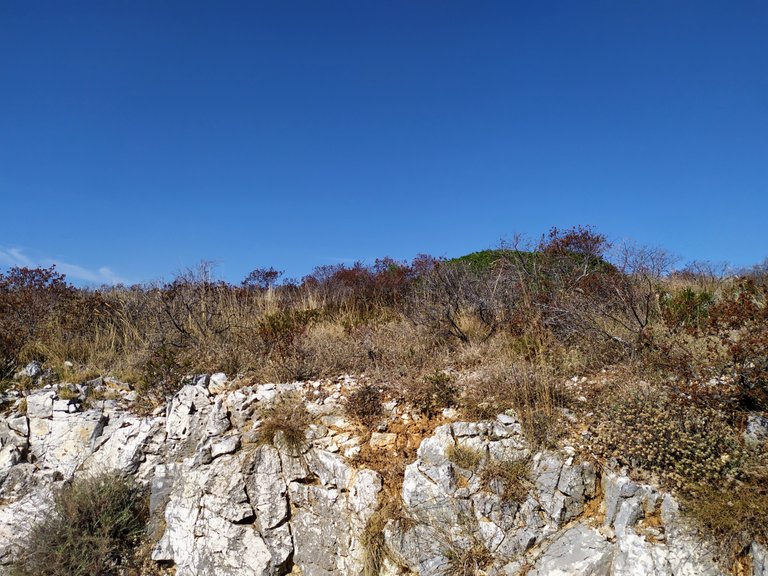 This fern ( Lat . Asplenium trichonsmes ) plant is rarely seen growing on the floor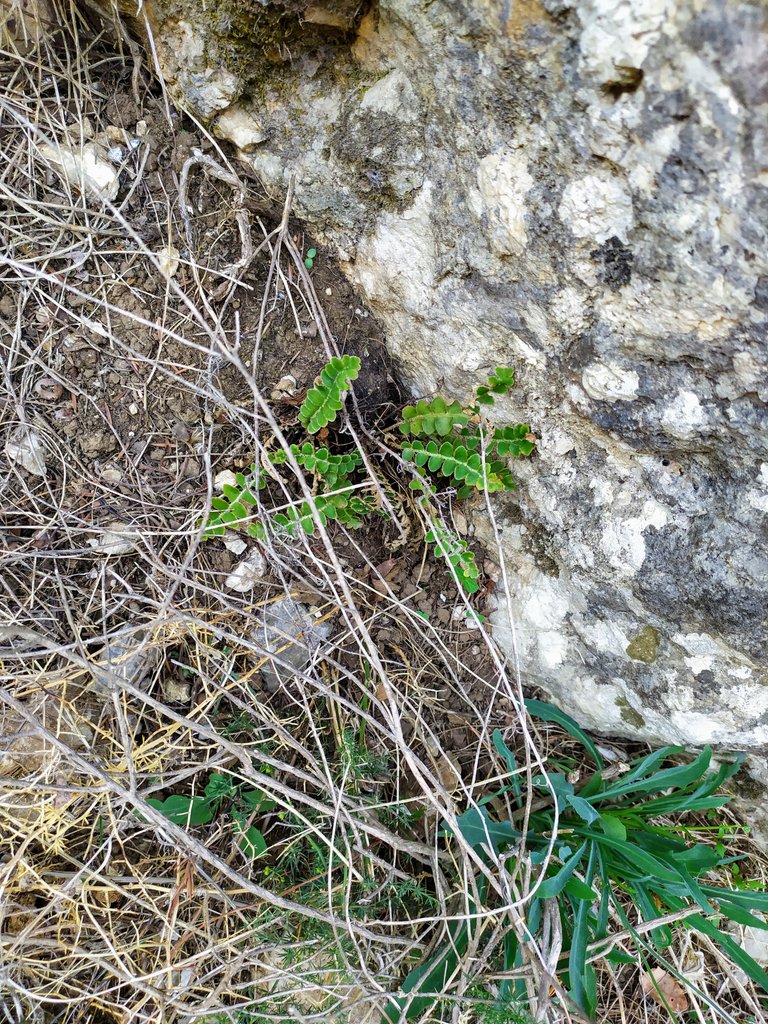 this is a landscape surrounded by wild spruce plants (Lat. Juniperus communis) has blue and red only the fruits are still green and I don't know what species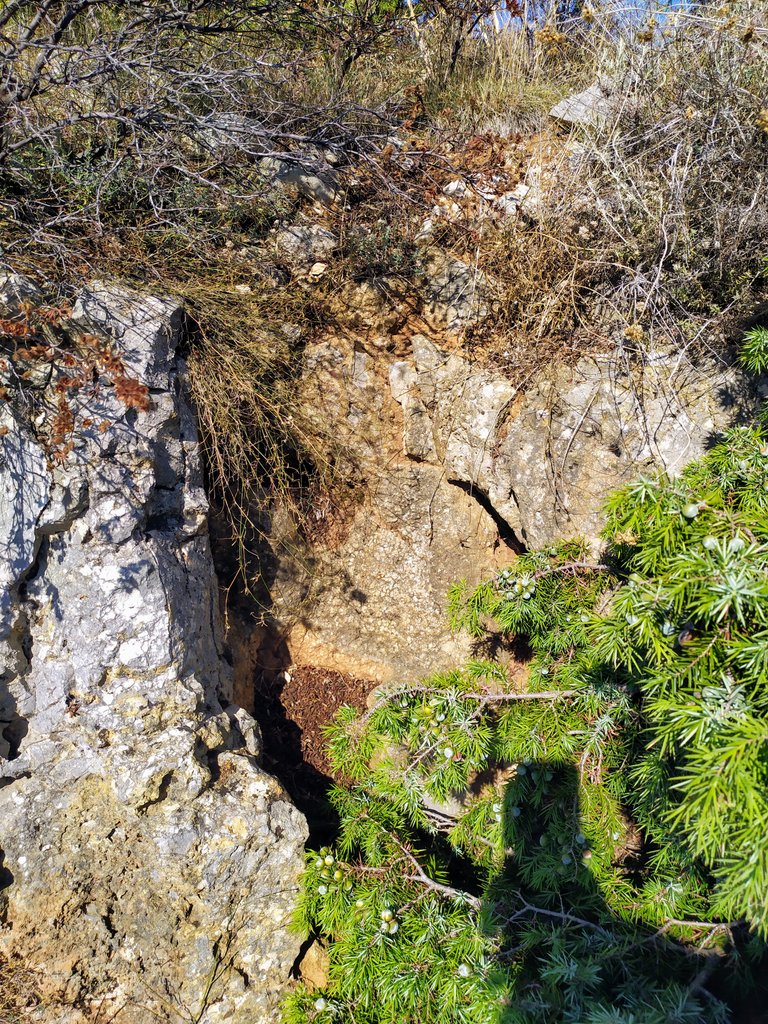 this is someone drew a drawing in stone mo on a rock maybe it indicates that this is the place of Rudistes fossil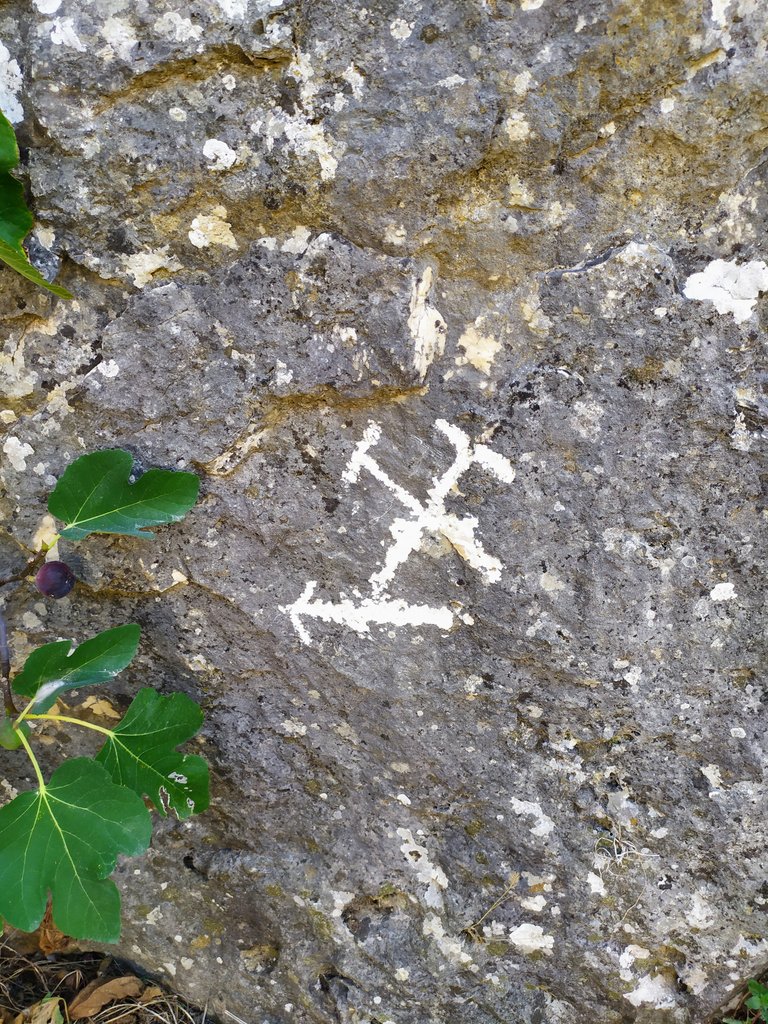 fig does not bother any dry and poor terrain they find a place to grow and grow nicely and feed the birds and various insects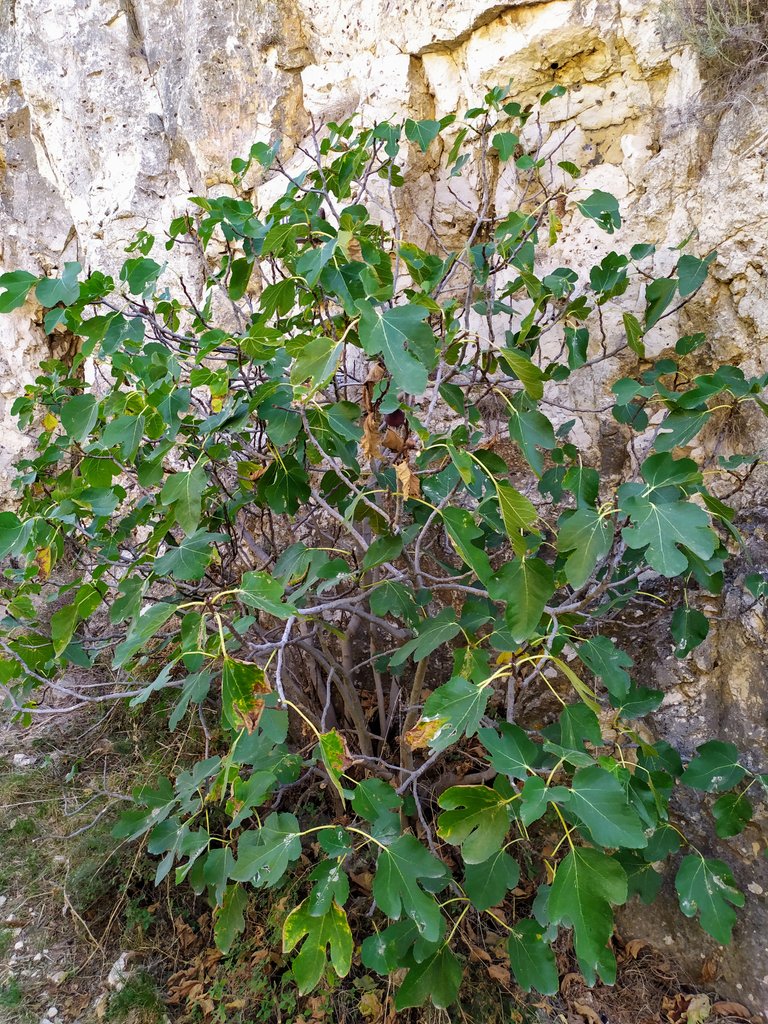 This is a blue fig (Lat. Ficus carica) and is quite rare in this area of ​​southern Istria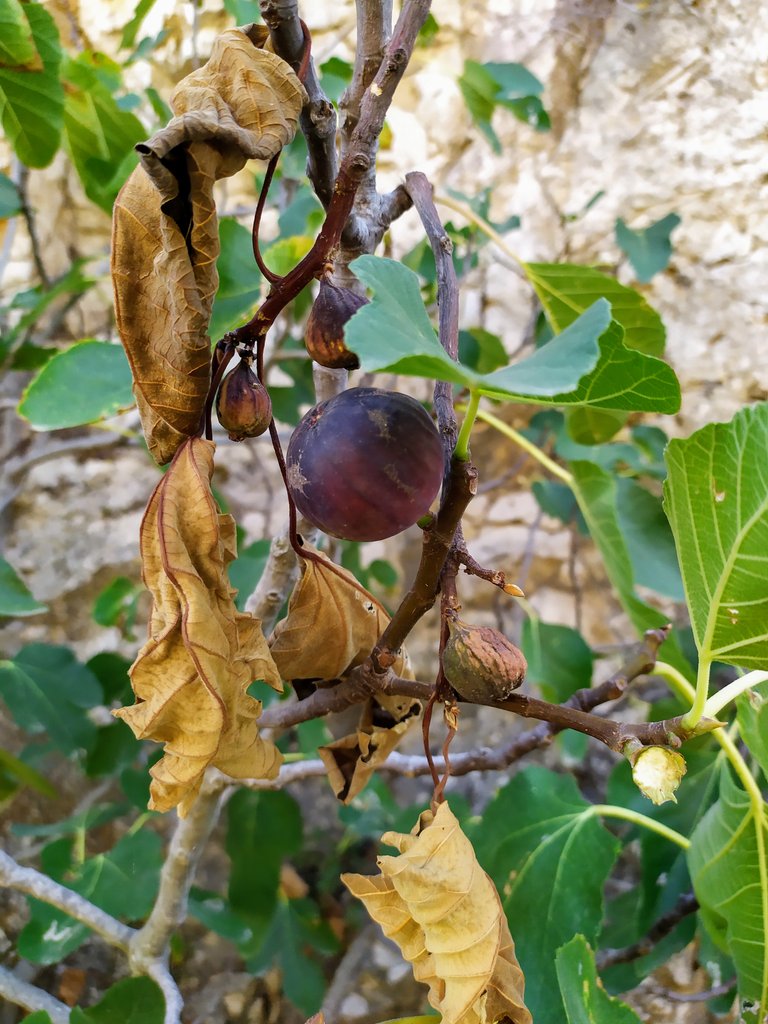 yet the tree spread its branches nicely and made a beautiful canopy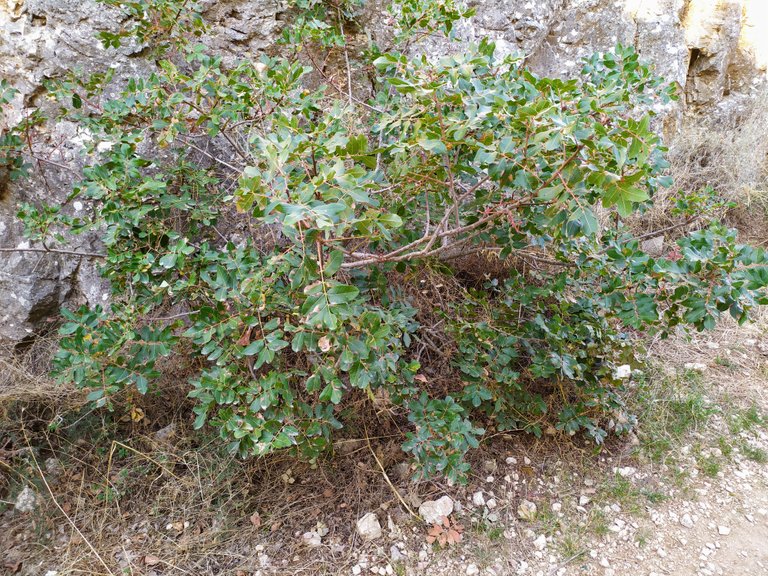 this is one plant that is almost unnoticeable growing on dry slopes and it is a wild pistachio ( Lat . Pistacia atlantica )
at the top of the leaves I found this I don't know what it's called but it's nice and it's probably from an insect, wasp, or some fungus that does this kind of twisting lever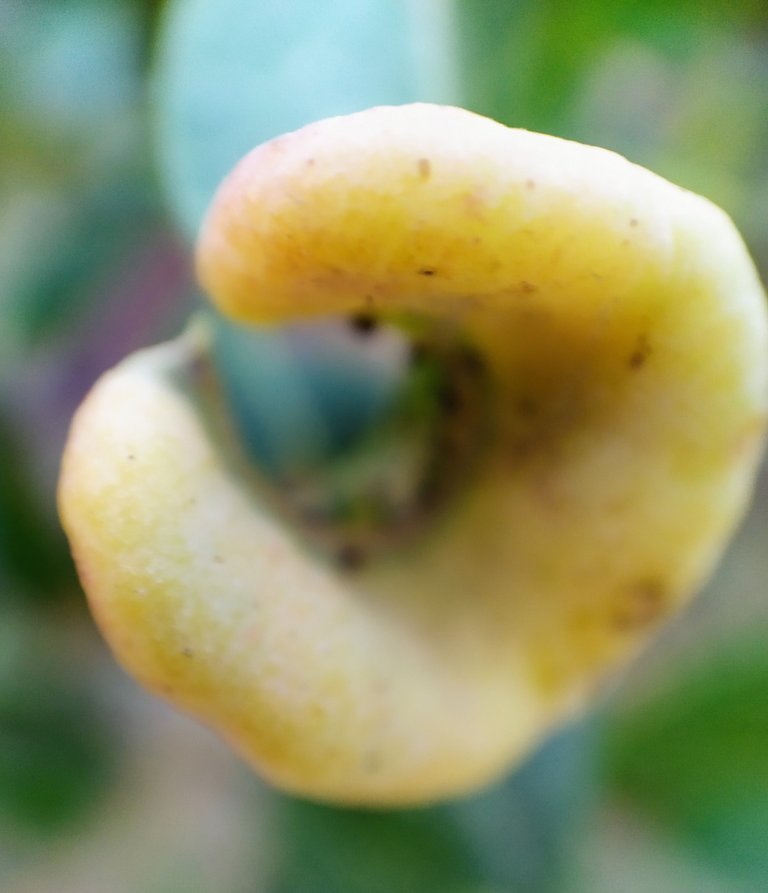 from that at the bottom comes a drop quite hard dry and transparent as if something had stung it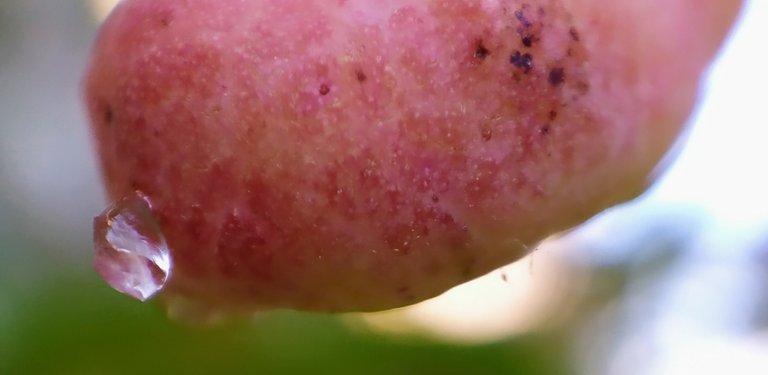 these are the young fruits of wild pistachios from our region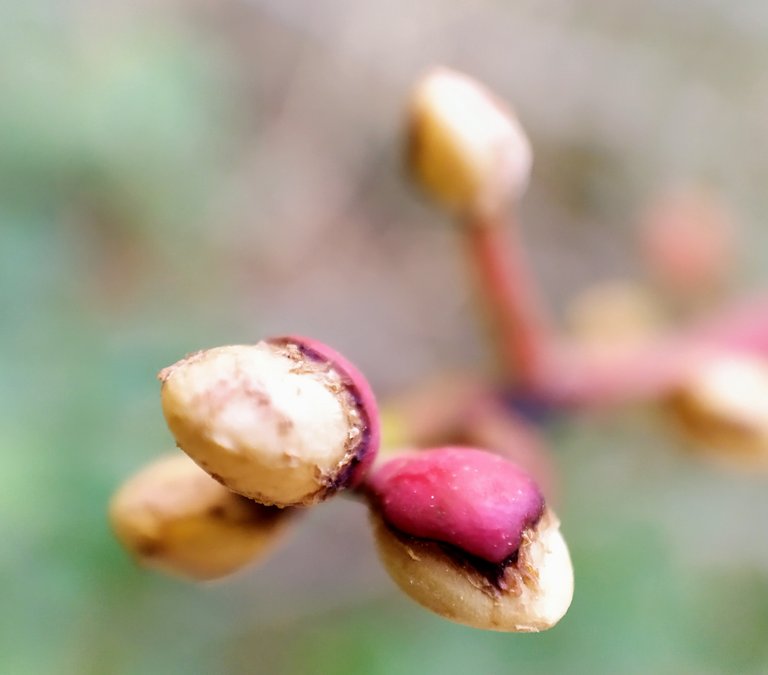 on the plant next to it I saw these black dots there we know to call rust nine harmful to the plant is called ( Lat . Rhytisma acerinum )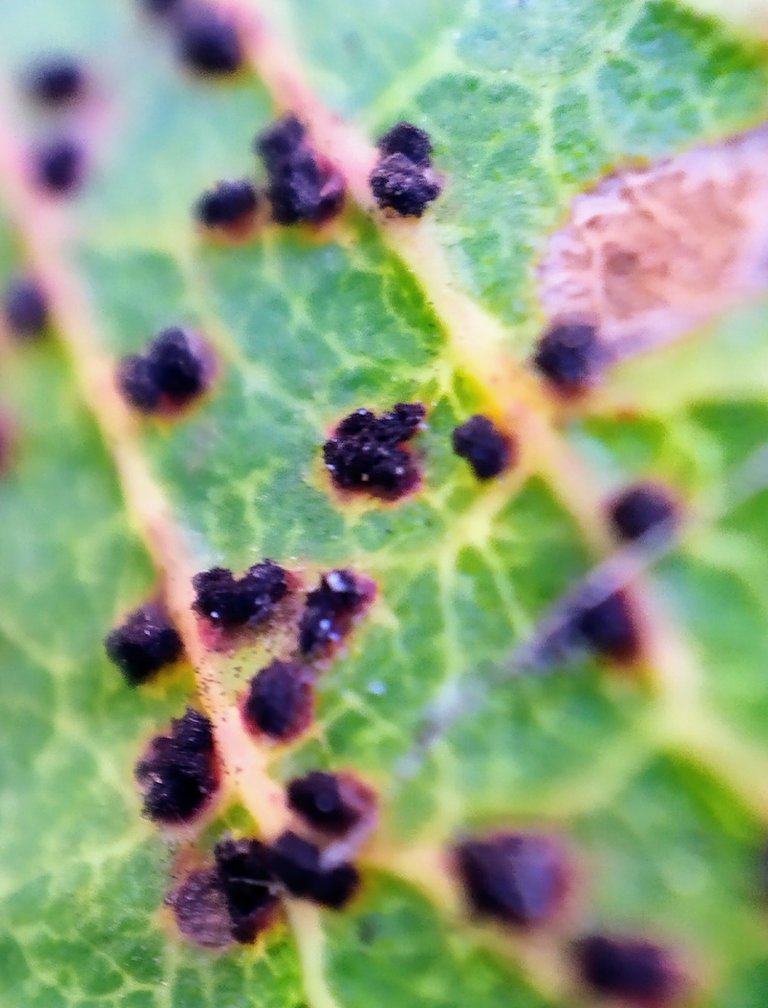 so I looked at the fungus up close because it looks like tar rust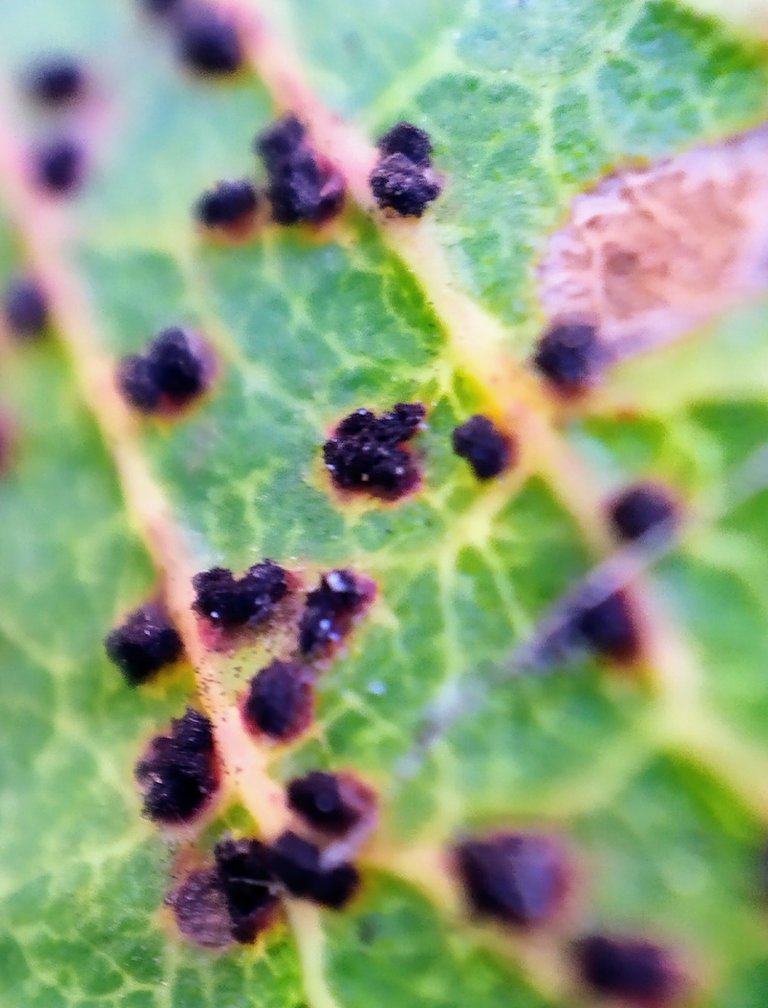 I re-entered the barn to see if I had missed anything and found a fly resting on the floor on a broken rock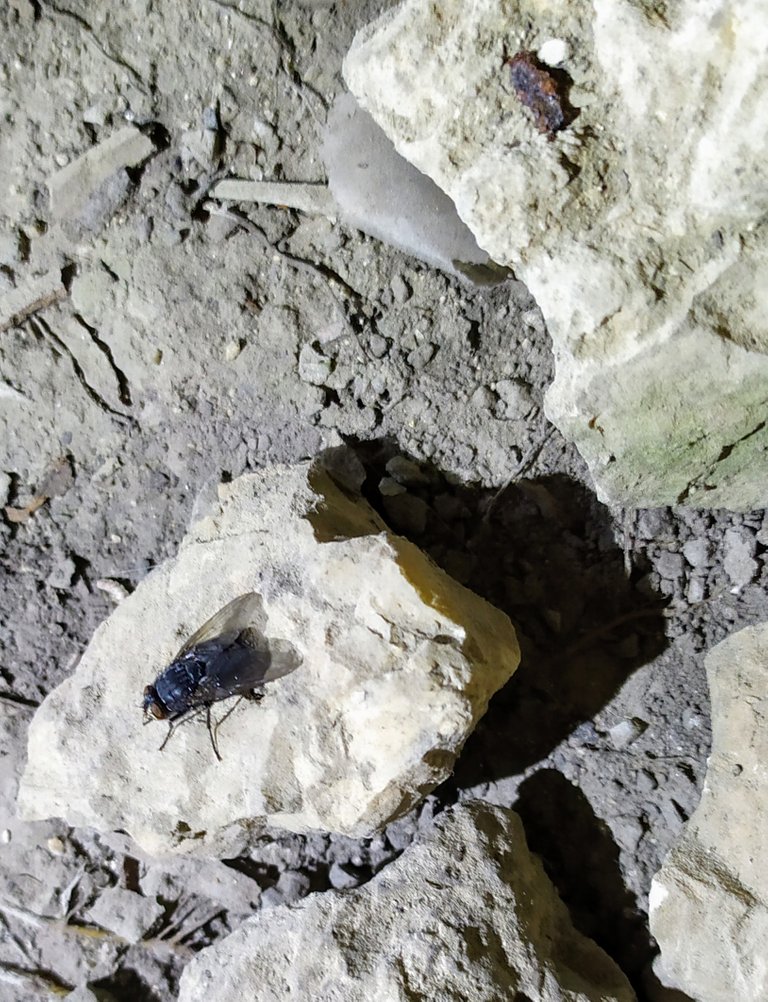 and another interesting piece n the rock that dipped me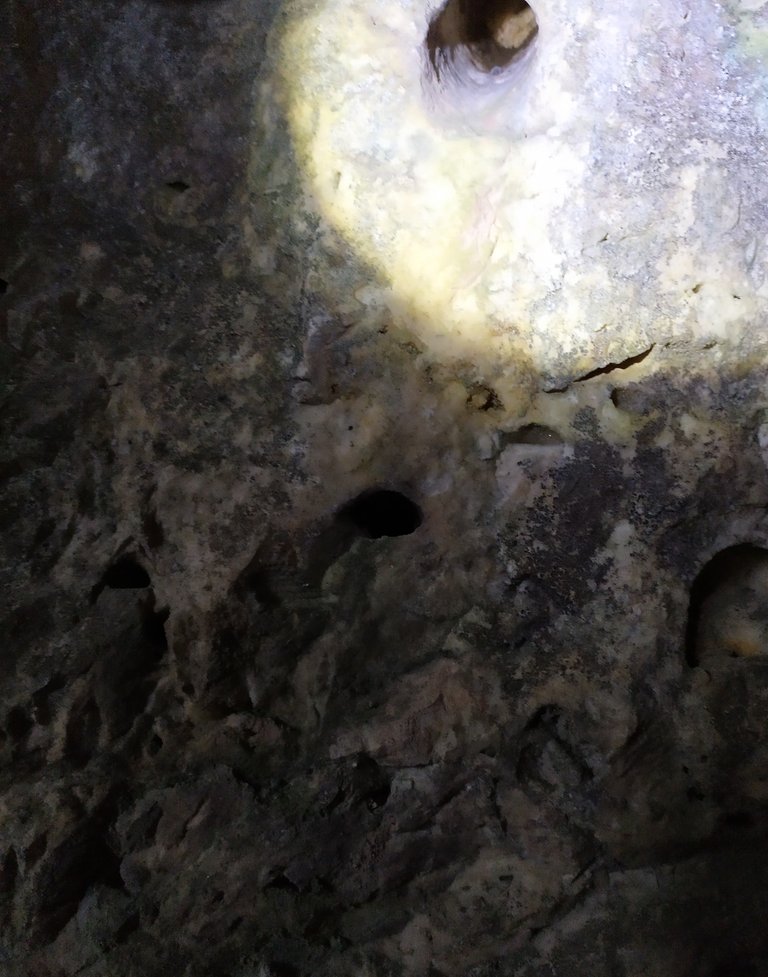 before with. mentioned that it is not reliable in summer and autumn and even in spring to go explore new roads on this karst terrain the reason is this change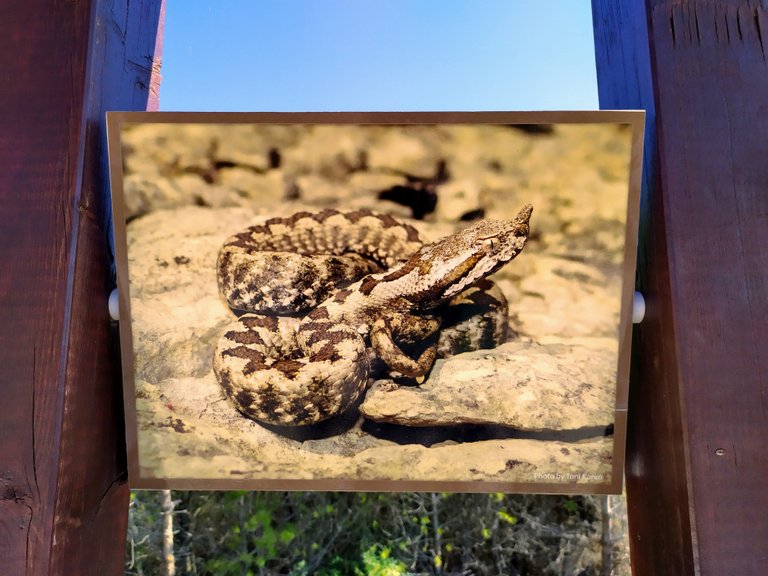 the cute snake looks like you are playing with it and it is not easy to see it because it mostly rests on the trees and on top of the bushes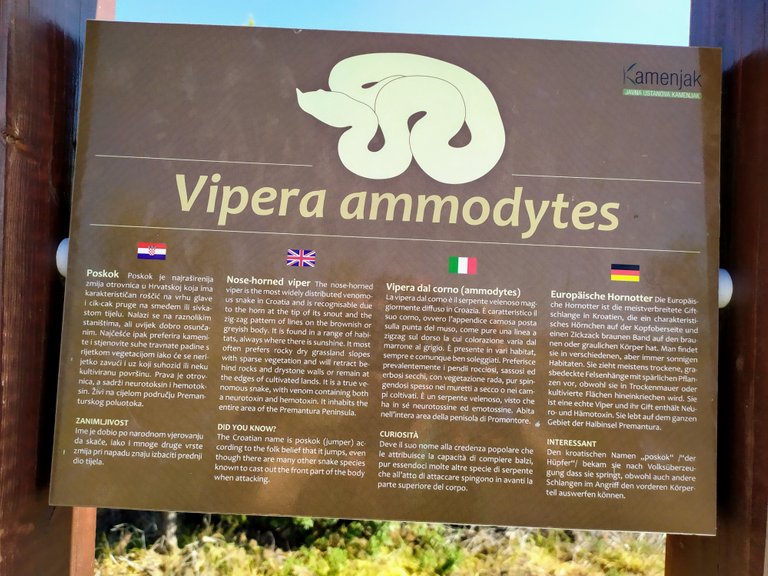 snake Jump Poskok ( Lat . Vipera ammodites )
yen color how it fits nicely in a rocky and shady area and the venom is like a cobra bite
detailed description in English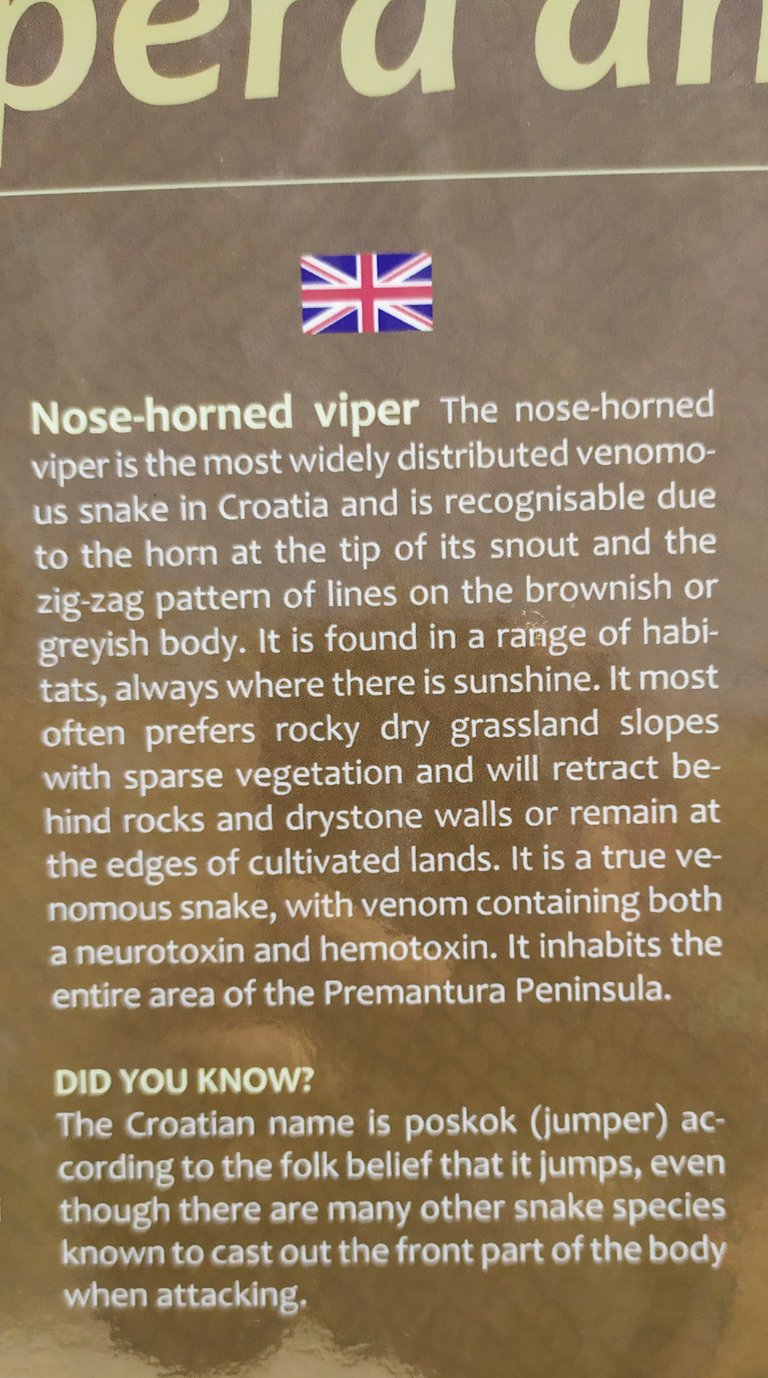 detailed description in Croatian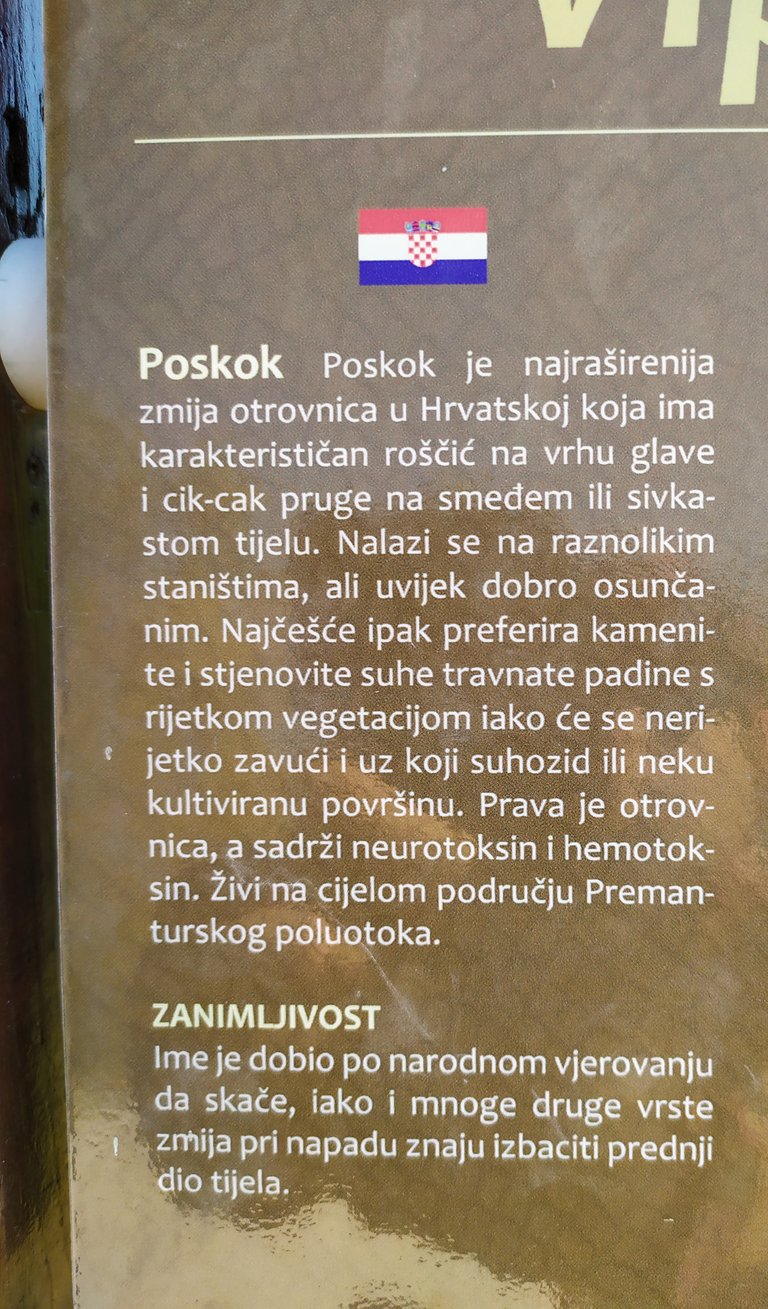 this is a very beautiful species is not poisonous and the lizard species is only legless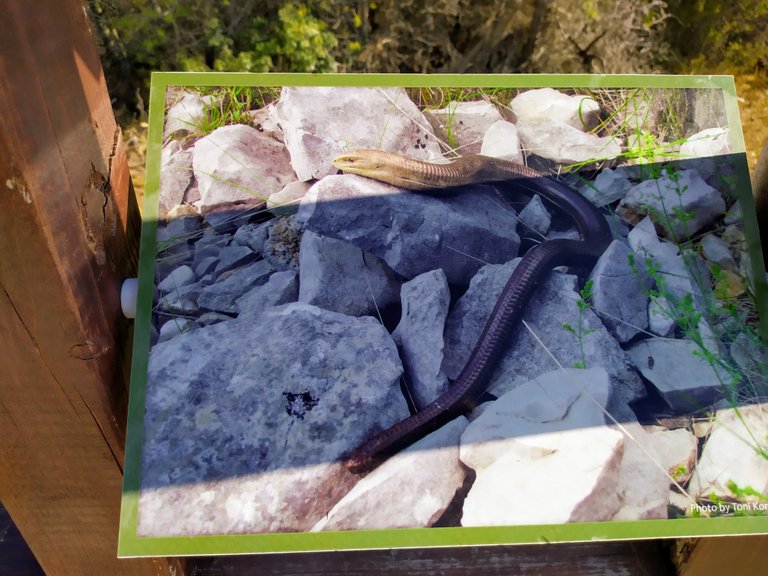 brown snake-like lizard Glass lizard - Blavor ( Lat . Pseudopus apodus )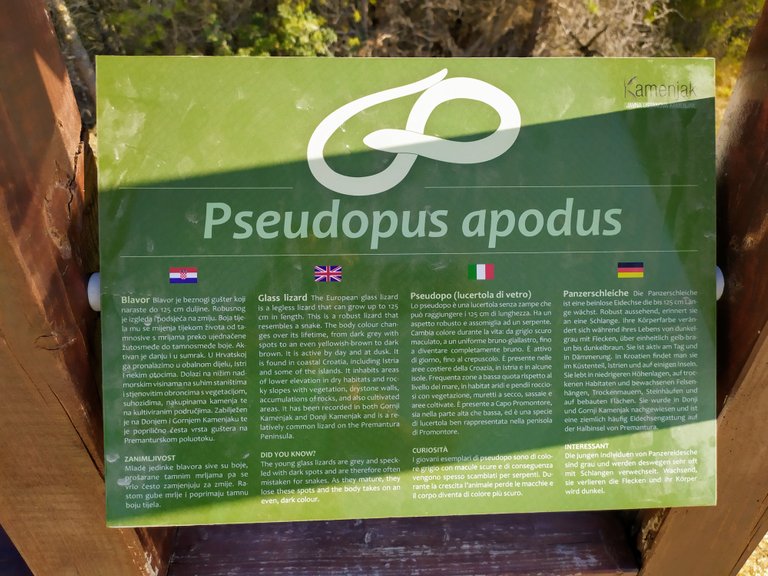 more detailed description in English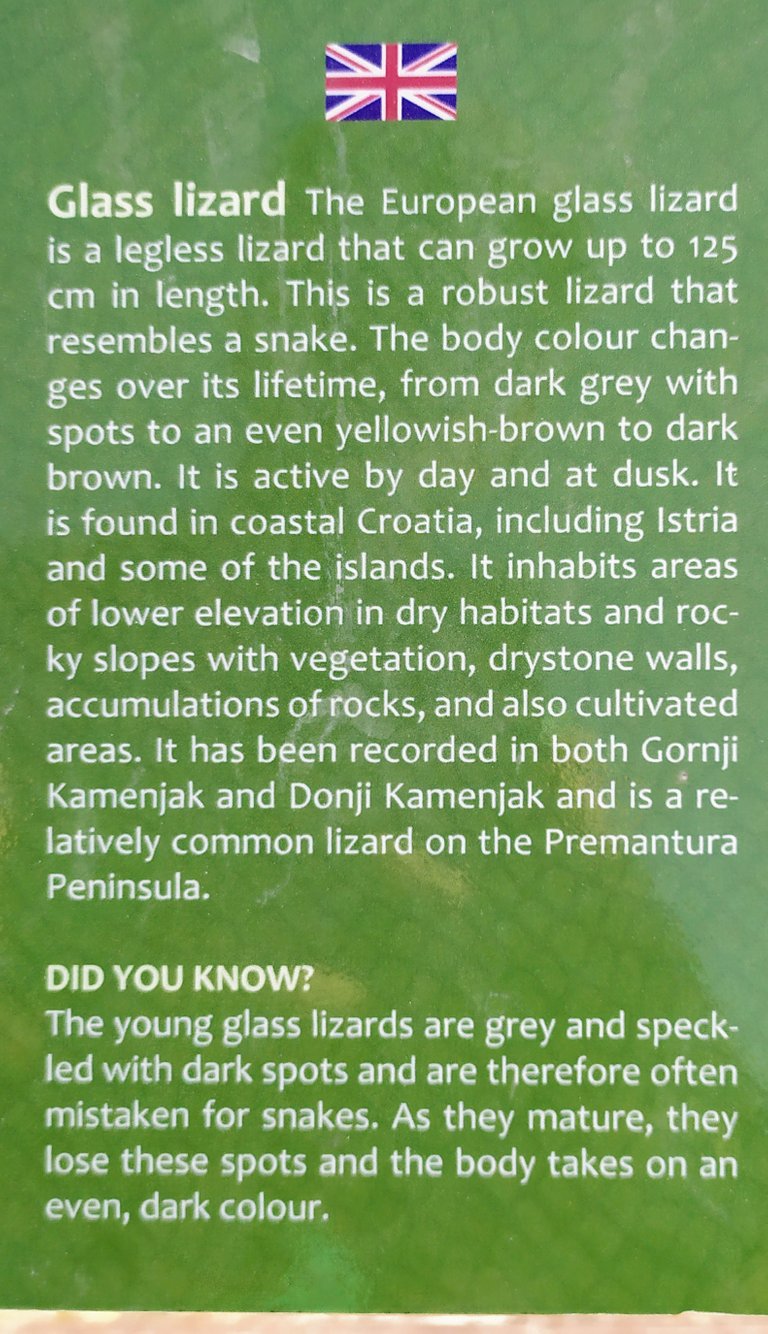 more detailed description in Croatian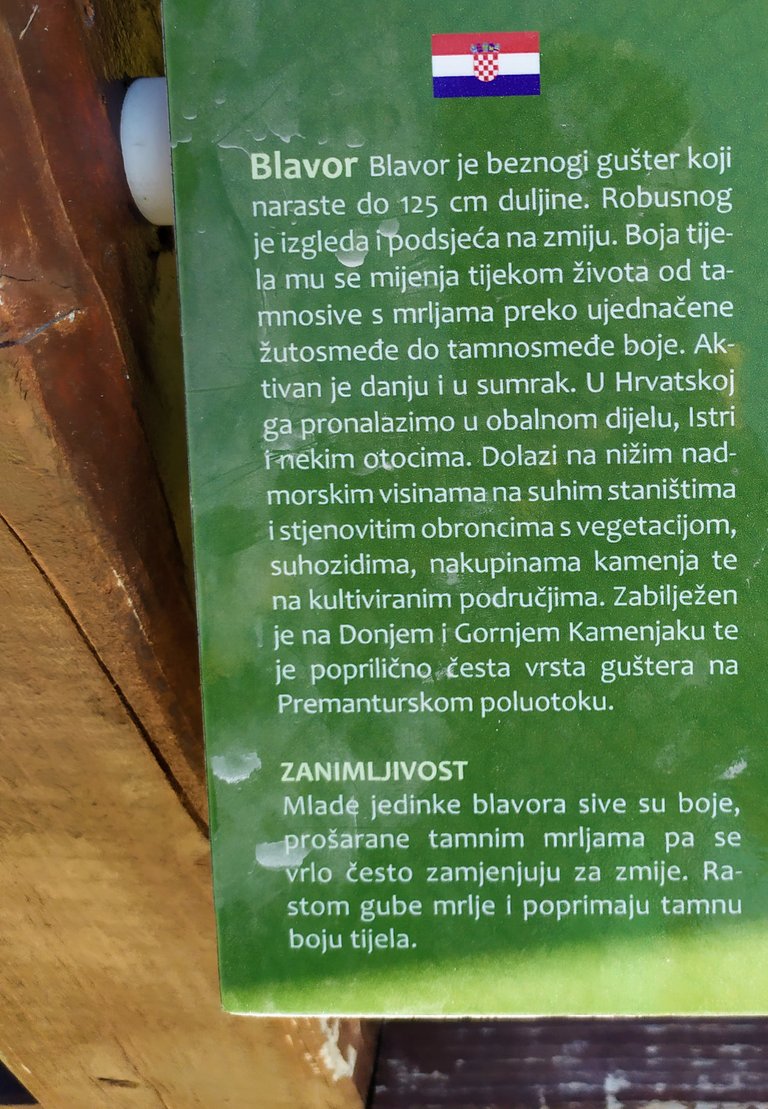 this is the most beautiful and one of the very rare to see this lizard in nature in this area especially the old specimens I have seen a little longer than half a meter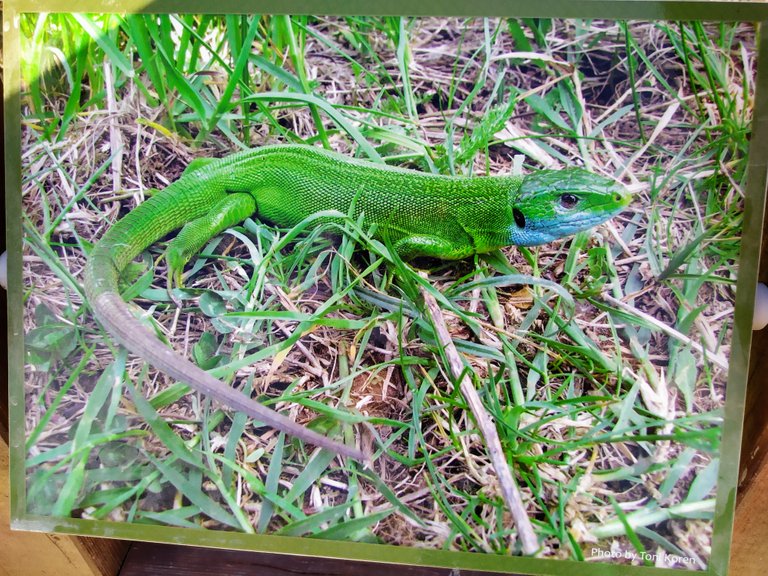 it is a Green lizard ( Lat . Lacerta viridis ) his bite is so strong that the snake, when it eats it, manages to bite the gut and get out of it.
So they say in the people that snakes lay lizards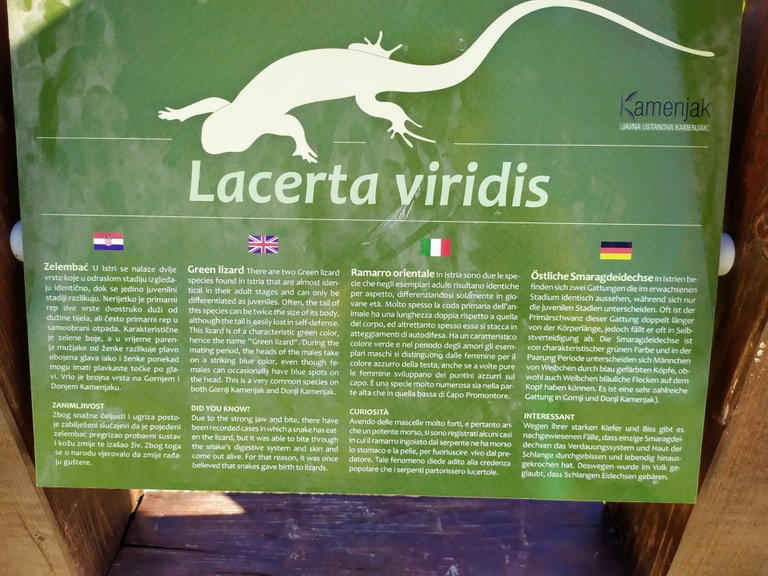 more detailed description in English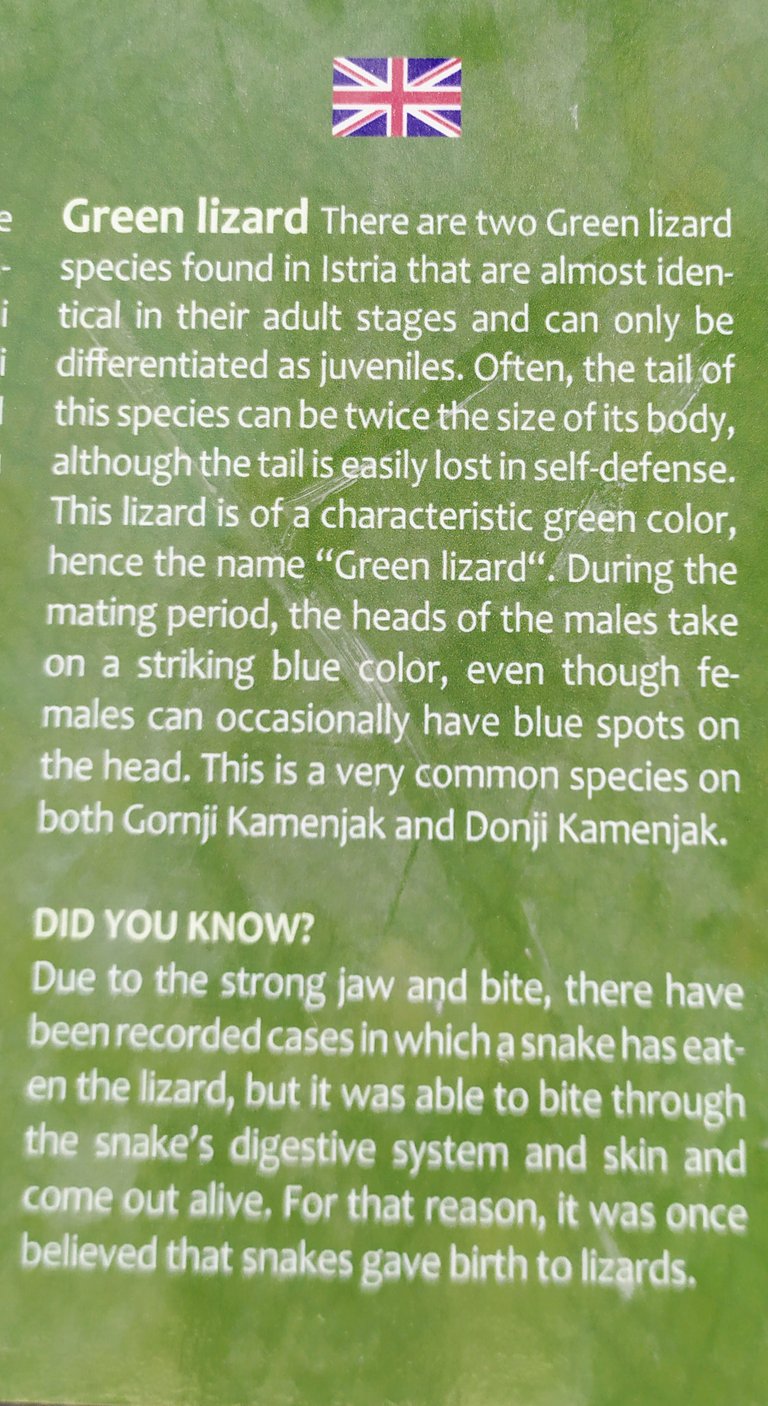 detailed description in Croatian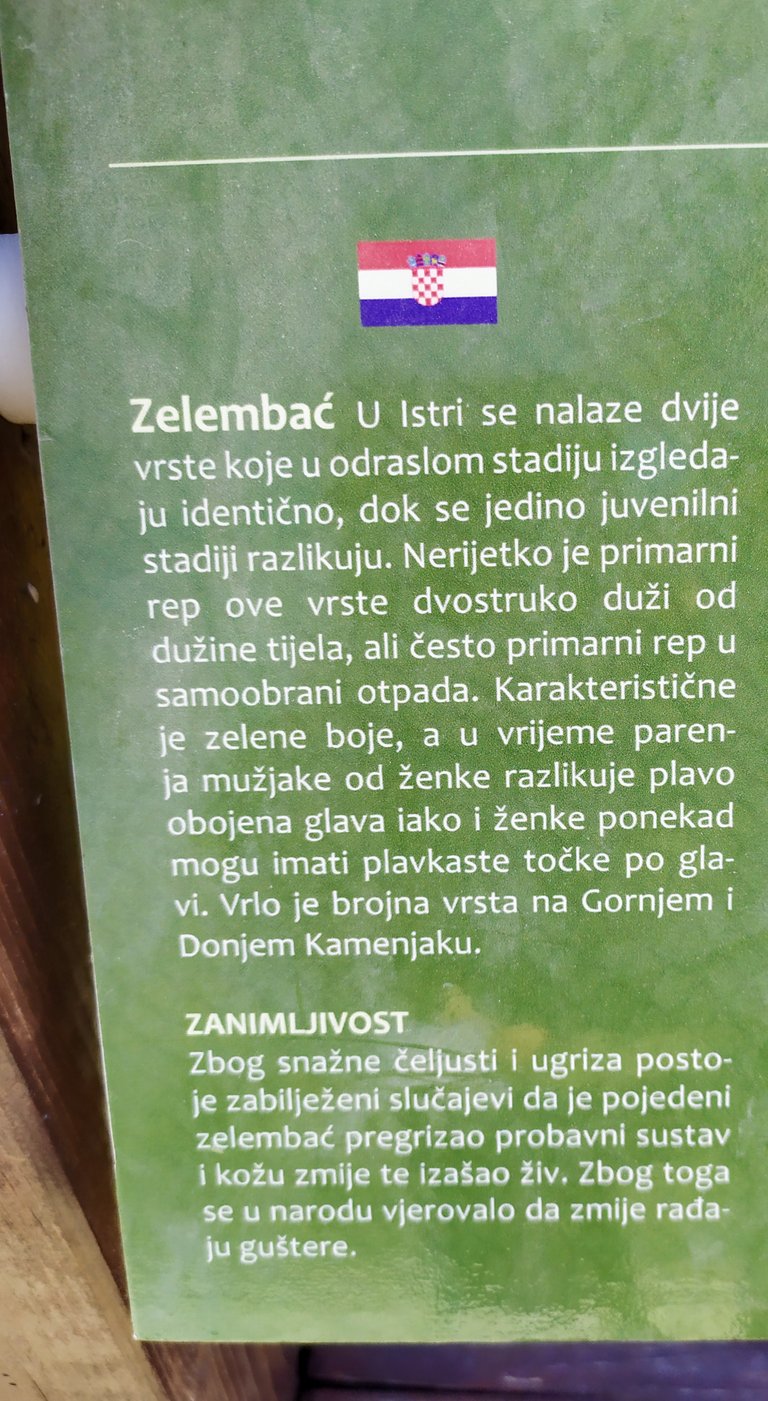 this is also a harmless snake and how useful it is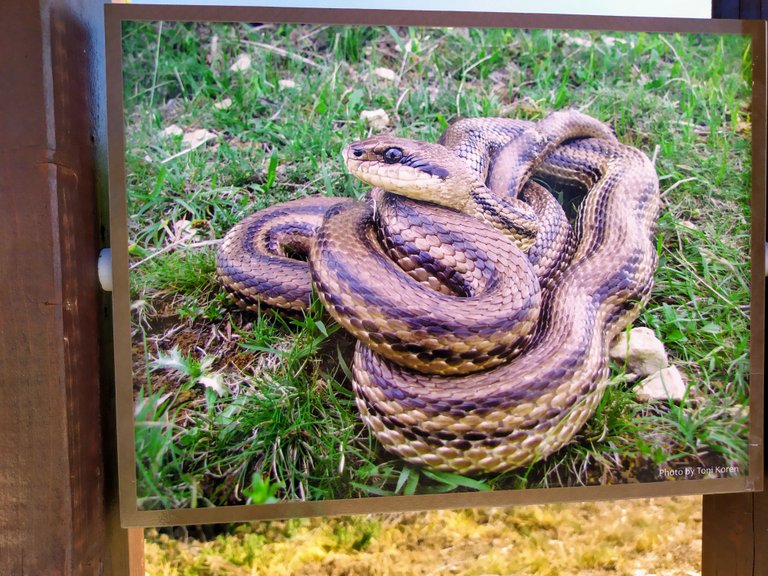 the name Fuor - lined snak ( Lat . Elaphe quatuorlineata ) - kravasac of this mine is interesting because they say he likes to drink milk from cow udders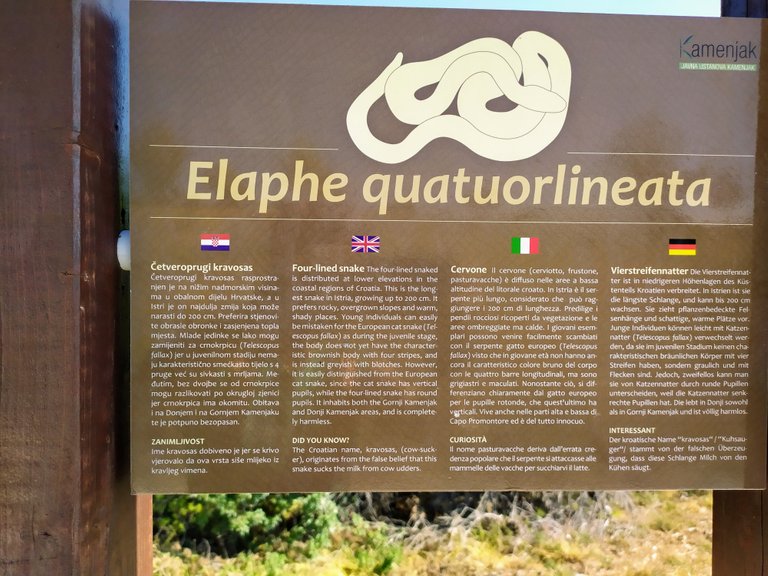 detailed description in English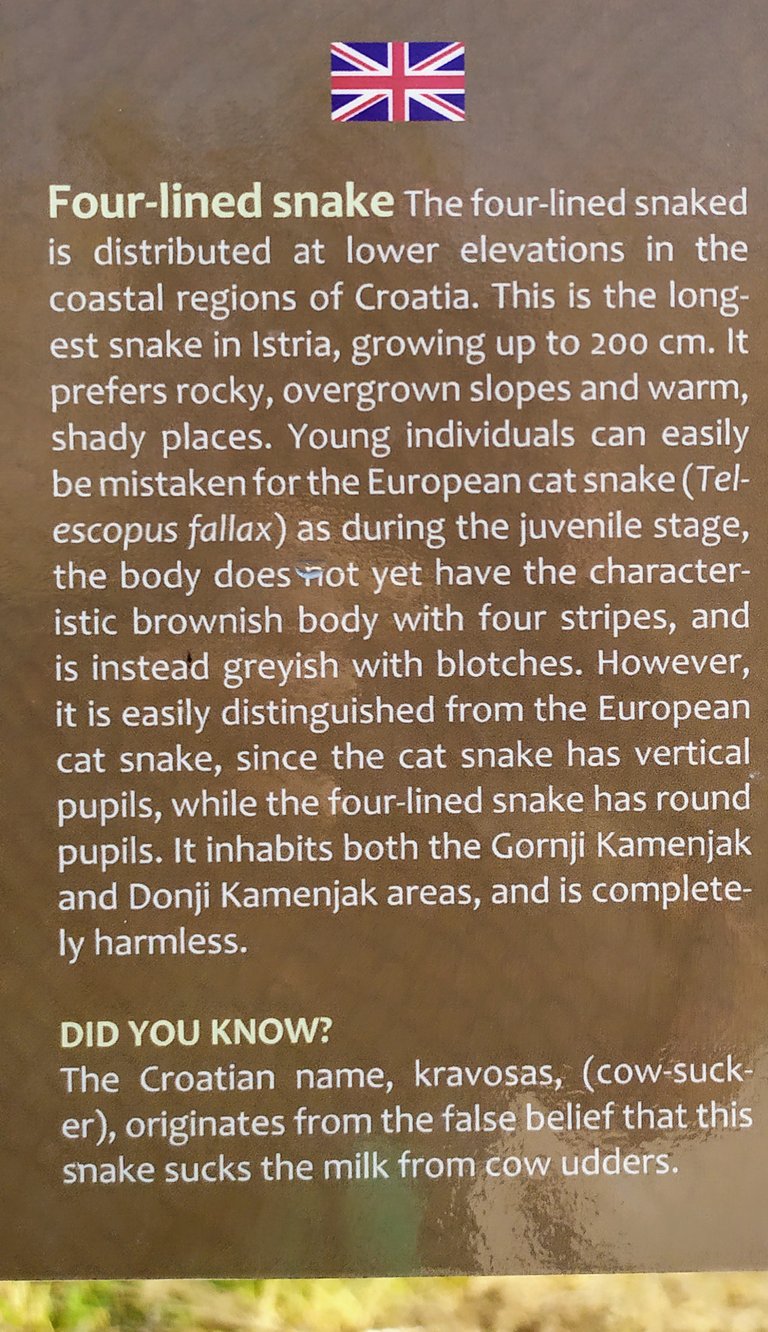 more detailed description in Croatian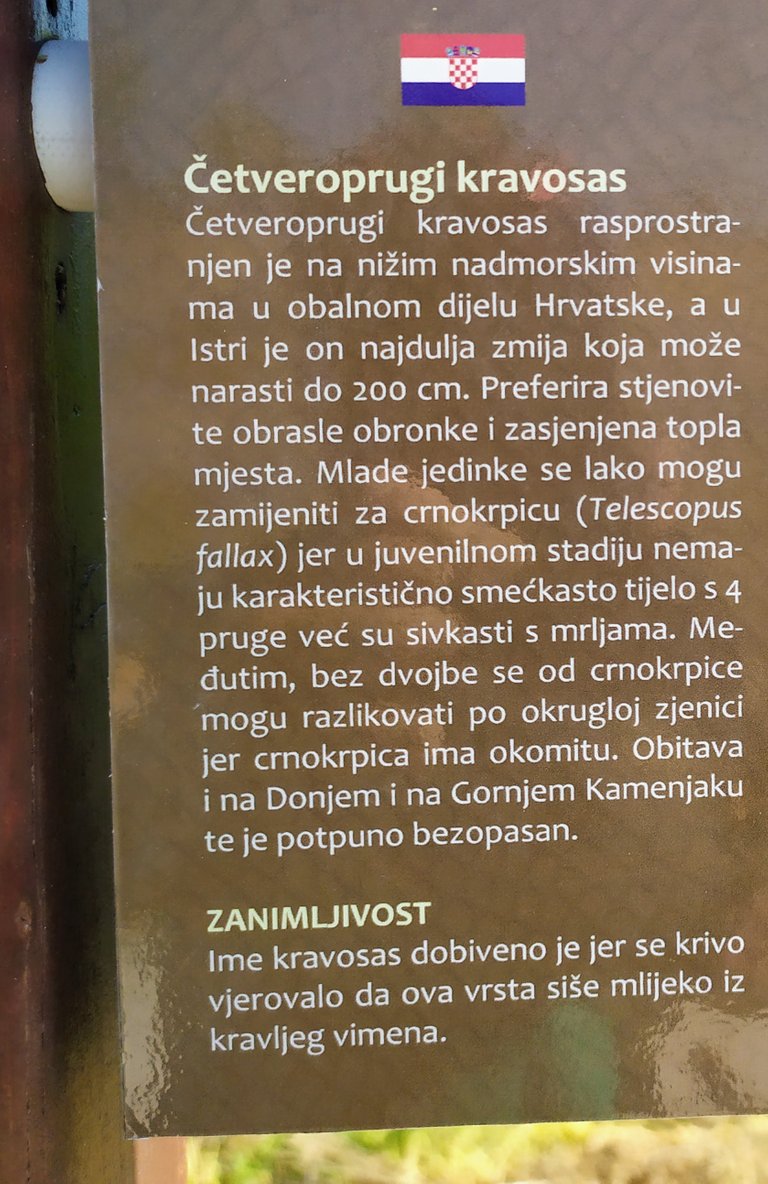 I found these inscriptions and photographs on these turntables describing the animals that can be encountered while walking .
You should pay attention to another spider that is at home, this area is his home, especially untouched wild, and it is about the Black Widow. ( Lat . Latrodectus tredecimguttatus )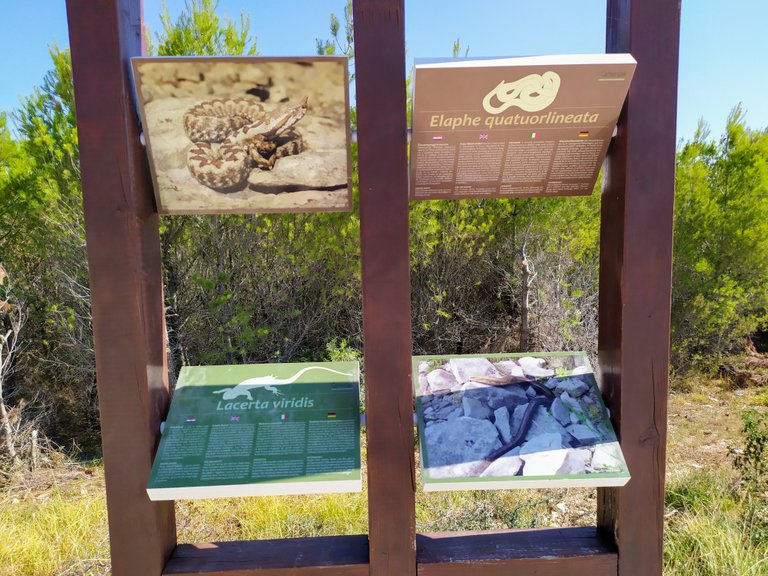 after this instructive index I went on and saw on the pie one caterpillar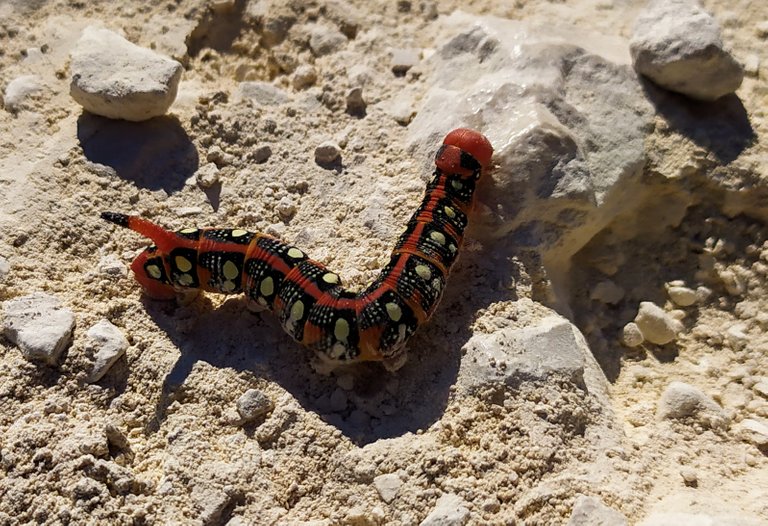 goes slowly but surely this caterpillar (Hyles euphoribae)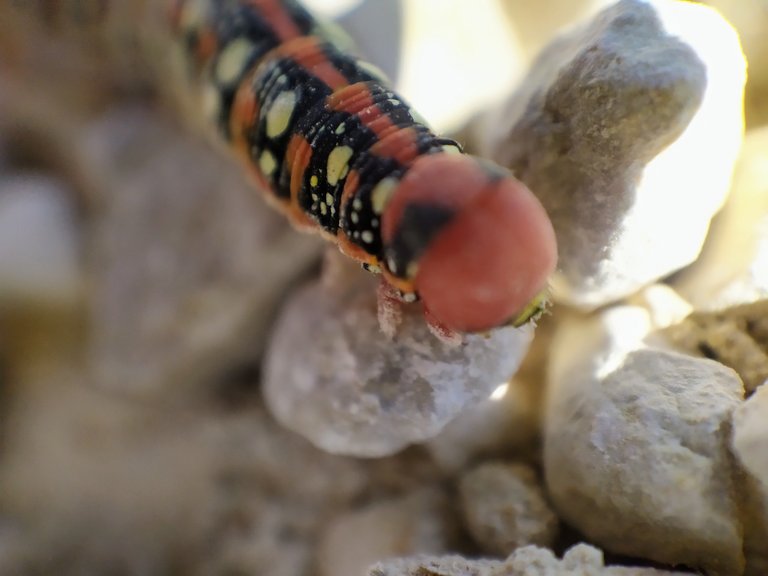 he has a nice horn on his ass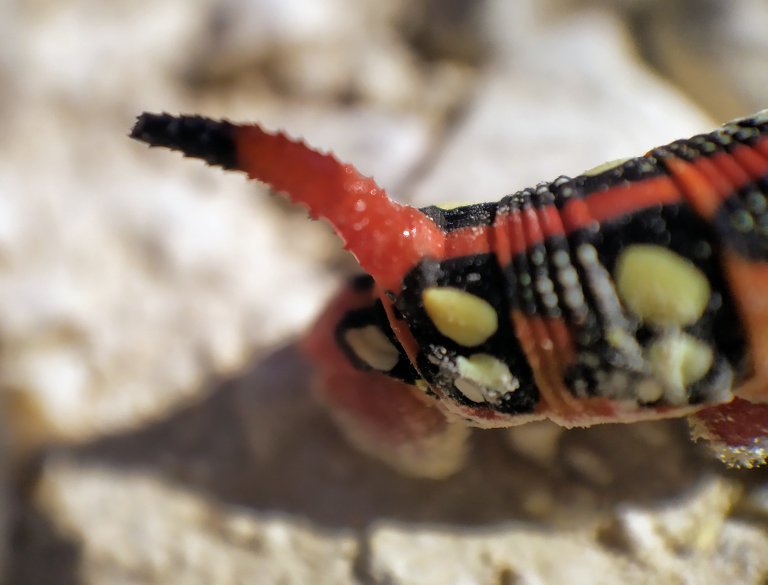 she rose to her feet to show me the legs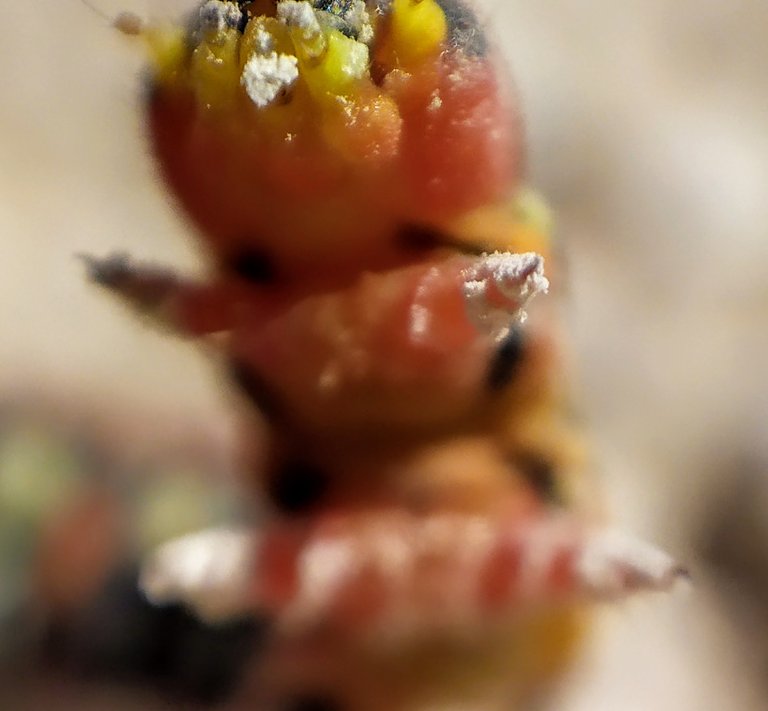 goes towards the bushes to eat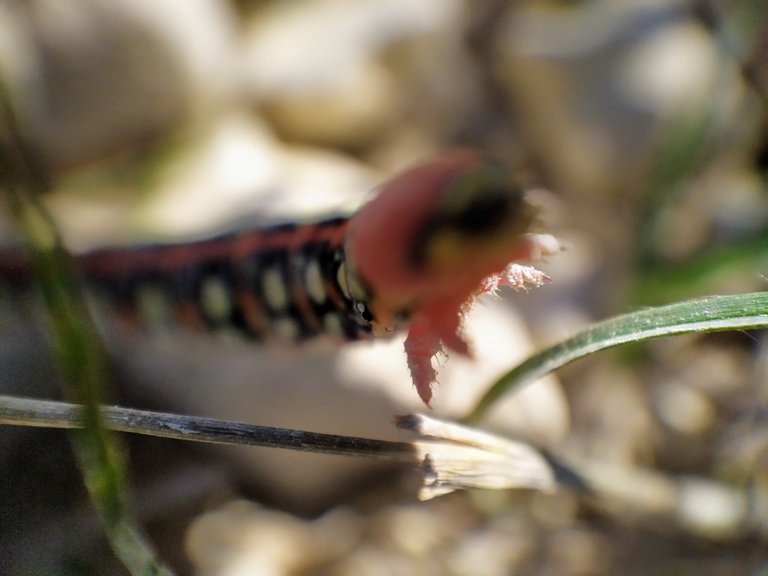 Going big and high stones can't stop her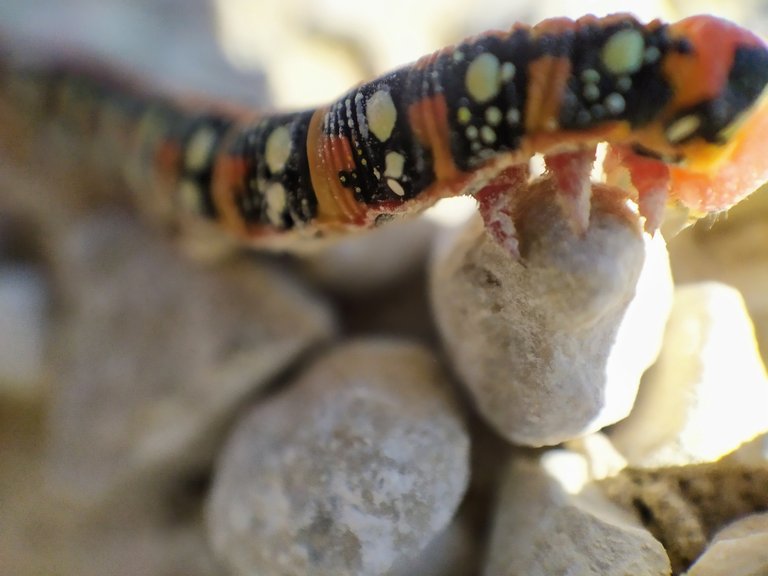 to get to the delicious and aromatic plant Fennel ( Lat . Foeniculum vulgare )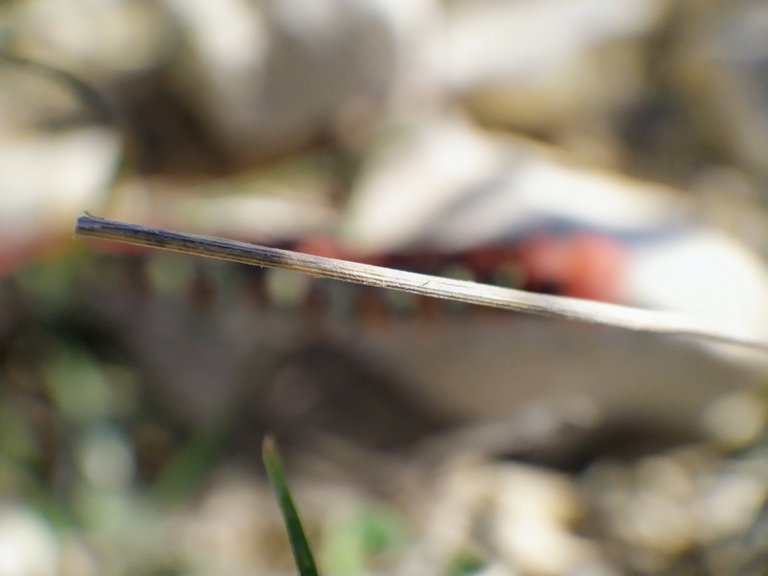 with those tiny hairs on my legs and I greet you on Hive and wave like her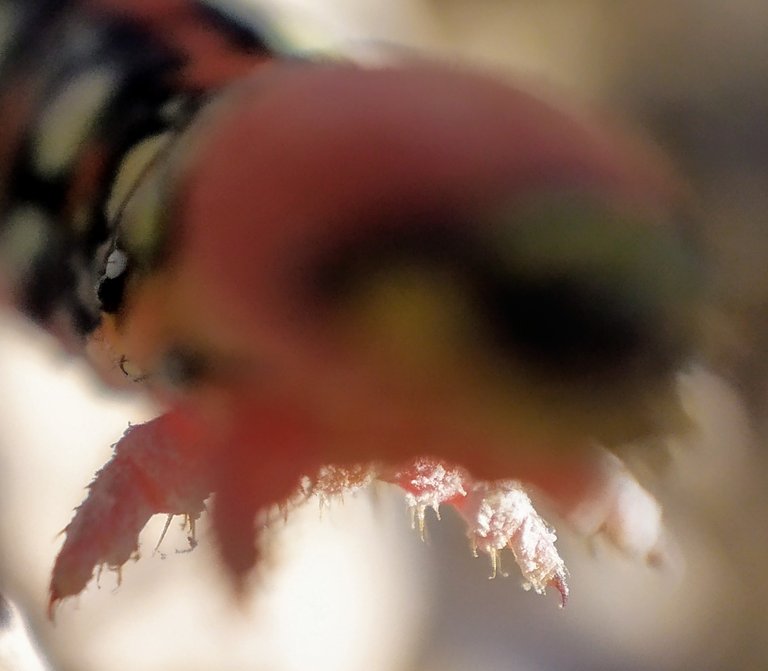 with my work riding in nature with a few photos and a few words about that trip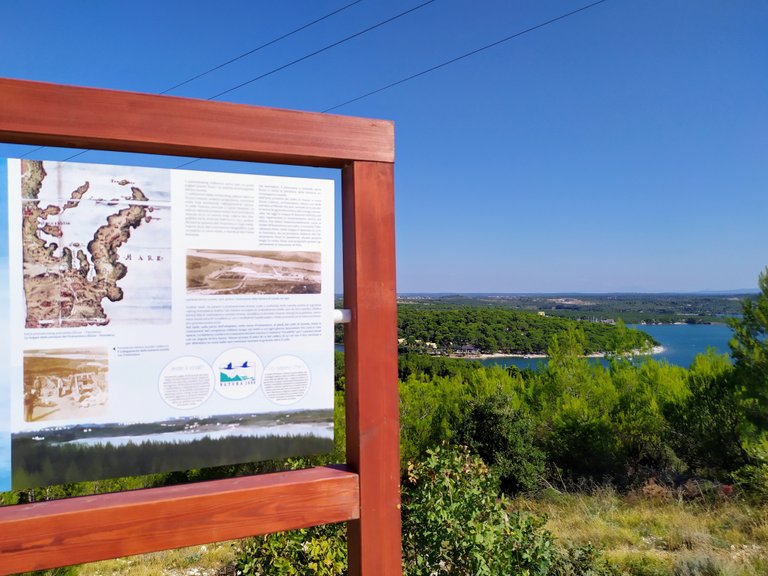 and a little for the end of the details where I am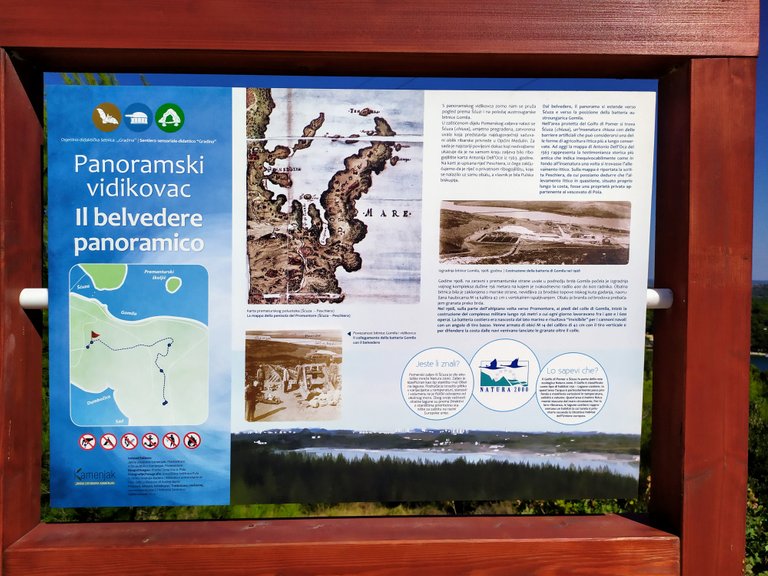 with a wonderful view of nature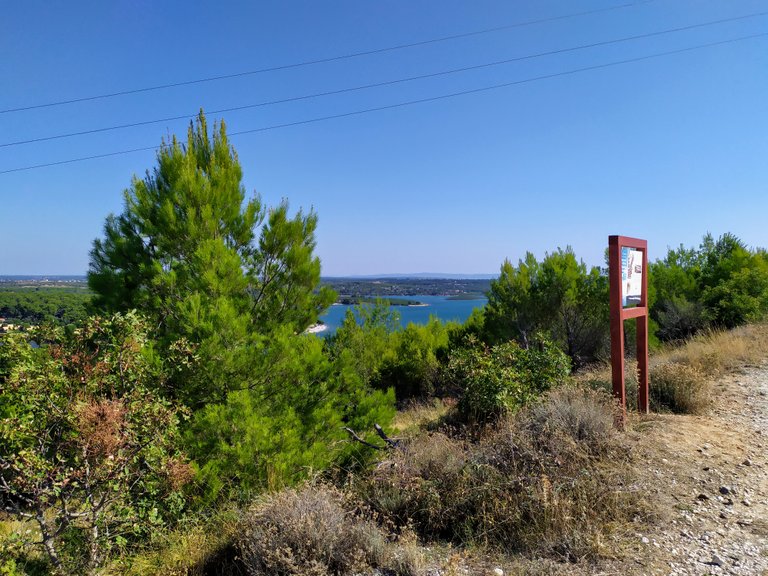 I wish you the rest of a pleasant day .
THE END