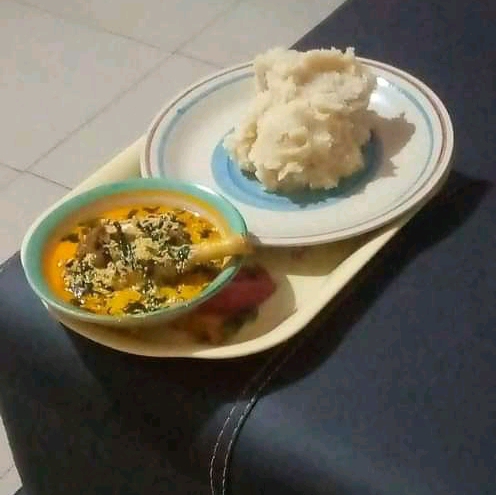 My name is Daniel, I'm from Edo, southern part of Nigeria, I currently reside in Lagos.
Nigeria has just two seasons: the rainy season and the dry season. When I was a kid, we could readily determine when the rainy and dry seasons would occur in a given year. However, the weather in the city (Lagos) where I reside has been extremely difficult to predict for the past 5 years; some days you will feel the heat of the sun, which will burn your flesh, while the following day you may experience severe rain and flooding. I believe that we, as humans, are also responsible for environmental devastation, the conversion of forests to plantations, and our inability to maintain natural balance. It is this factor that contributes to the unpredictability of the weather.
When in comes to dishes Edo are known for their soups It is thought that they do not have a wide variety of foods, yet no state can compare to them when it comes to different vegetables and how they are used to make different soups.
Today, I chose to try one of Benin City (Edo) most popular soups. The soup is known locally as "Ugu and Egusi Soup". Telfairia occidentalis (Ugu vegetable) and grounded Melon seeds (Egusi) are the main ingredients in this soup.
Telfairia occidentalis is a leaf vegetable that grows in West Africa. The leaf is prized for its edible seeds and herbal medicines. Telfairia occidentalis is typically grown vertically on trestle-like structures, but it can also be allowed to spread flat on the ground. Weed suppression is one of the advantages of cultivating gourd flats, especially when intercropped with a tall, upright plant like maize. The growing season begins when seeds are planted in April or May; after a month, the first leaves and shoots can be harvested, and then every 2–4 weeks thereafter.
Preparing the Ugu and Egusi Soup
---
The ingredients used in the making of Ugu and Egusi soup differ from one individual to the next, as well as depending on one's financial situation. The substances at one's disposal may also lead to changes in the preparation methods. In my situation, the following ingredients were used:
The Ugu leaf (Telfairia occidentalis)

Grounded Melon seeds (Egusi)

Stock, Smoked and Dried Fish

Onga Seasoning and salt to taste.

Meat

Palm Oil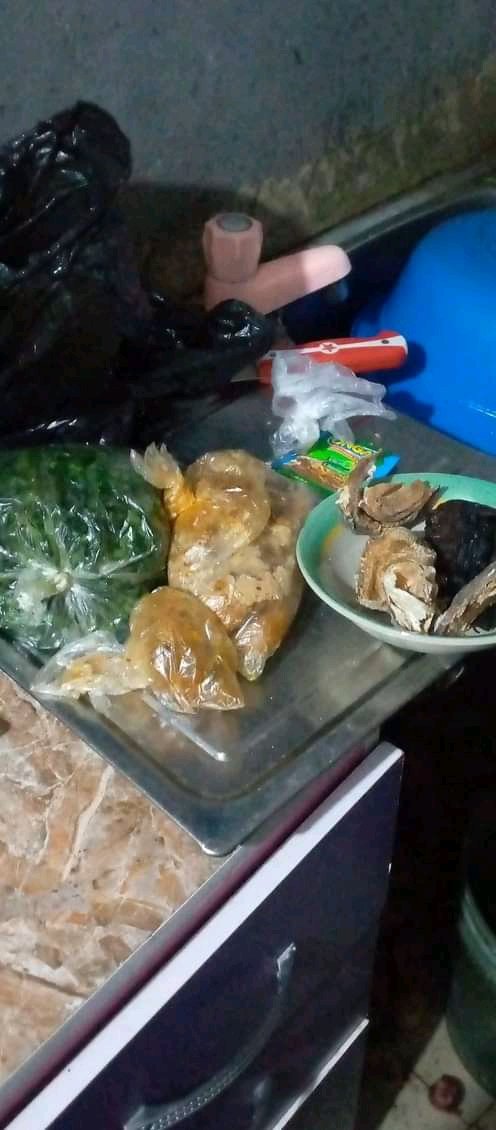 After thoroughly washing the Ugu leaves, the first thing I did was chop it into little pieces. The meat was rinsed numerous times before being placed in the saucepan I'd like to use to make the soup. After that, the stock, smoked and dried fish was washed and added to the meat in the saucepan. After adding salt and seasoning, the pot was placed on a gas burner. I allowed it to cook for 20 minutes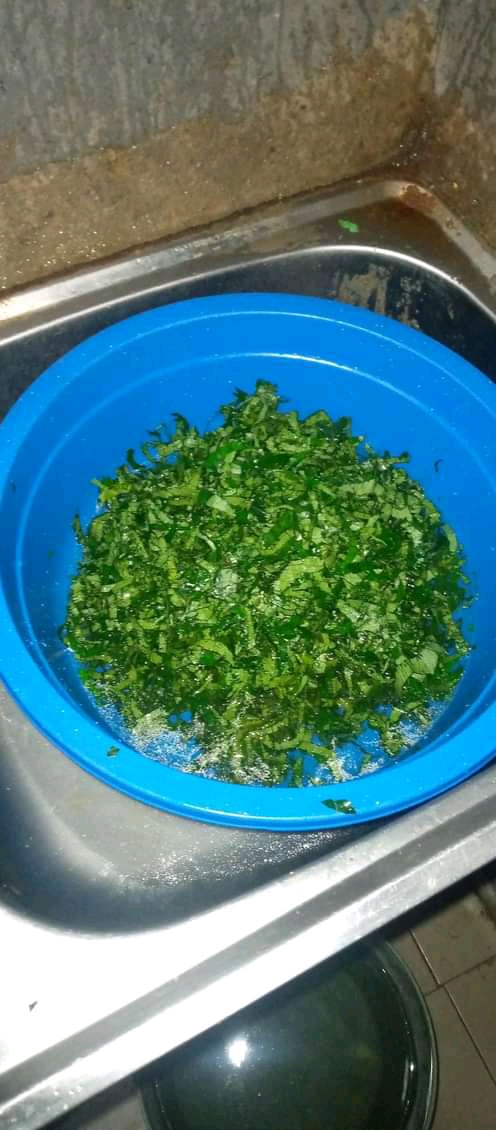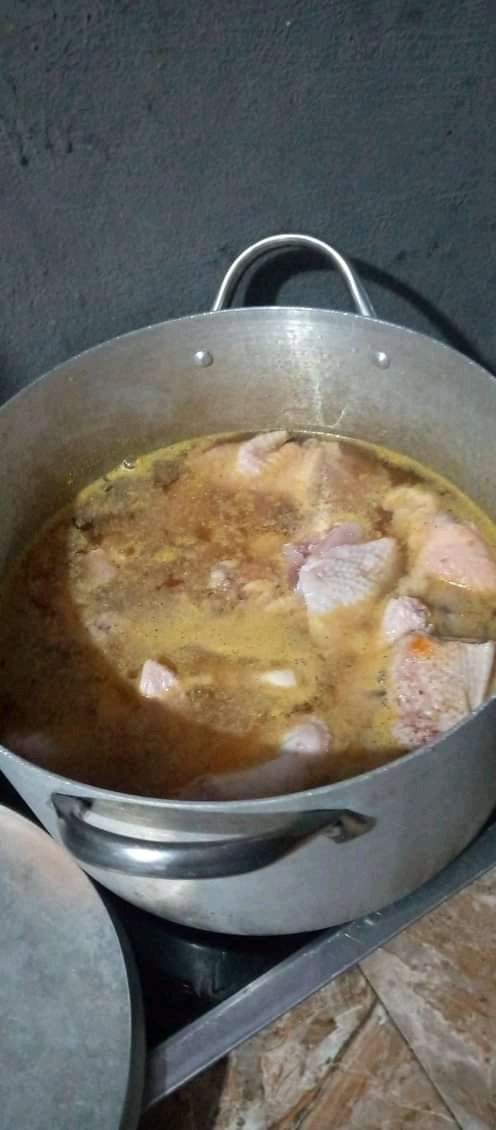 ---
The finely ground melon seeds (Egusi) were added after a measured amount of palm oil had been applied. I covered it and cooked it for 5 minutes.
After that, the chopped Ugu leaves was added to the soup. It is important not to cover the soup at this time since the Egusi will spread over the pot cover. The entire soup was then left on fire for another 4 to 5 minutes before the gas source was turned off. The soup had finished cooking.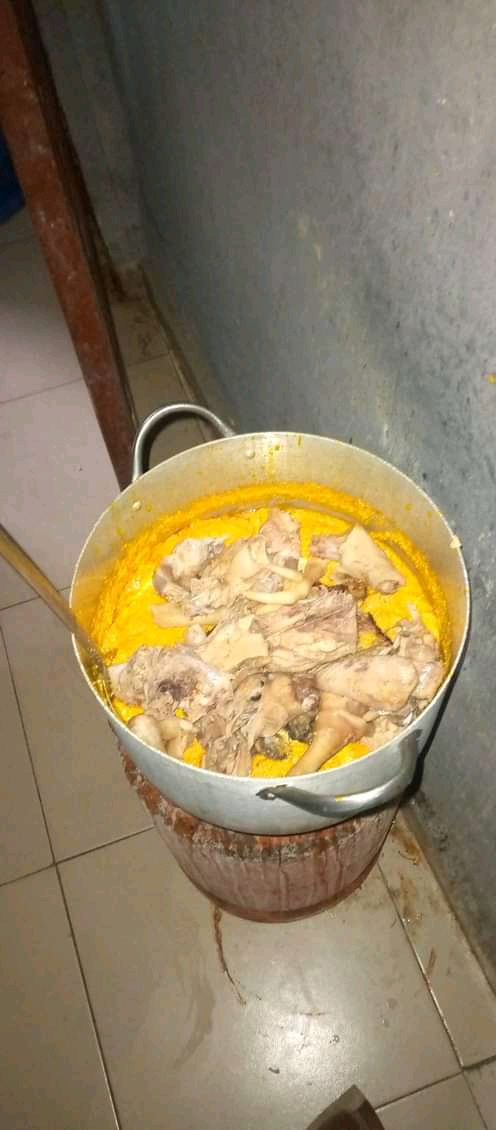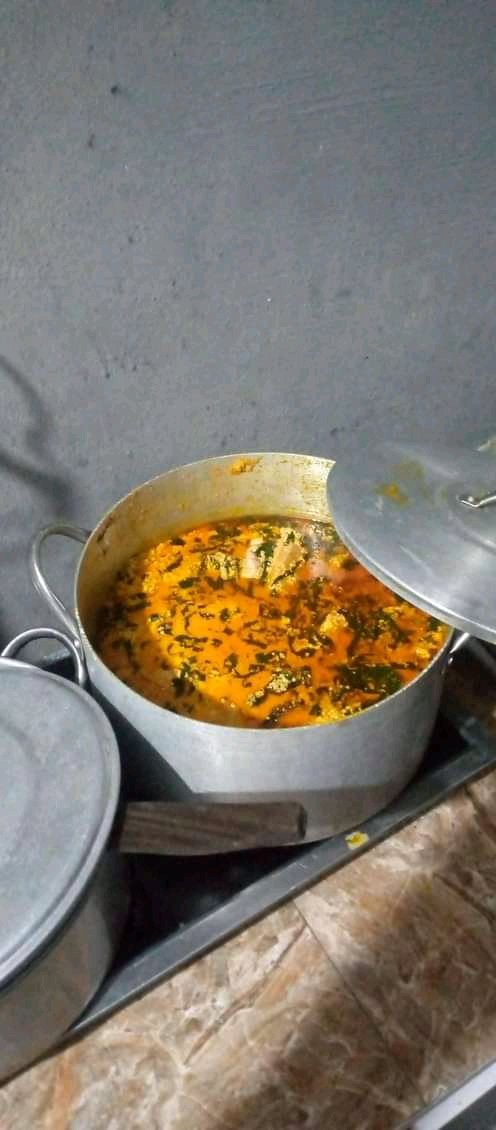 ---
Ugu and Egusi is a soup that is typically served with swallowing meals. Pounded yam, eba, and semo are some of the main meals eaten by Ugu and Egusi. The soup was served with Eba in my case.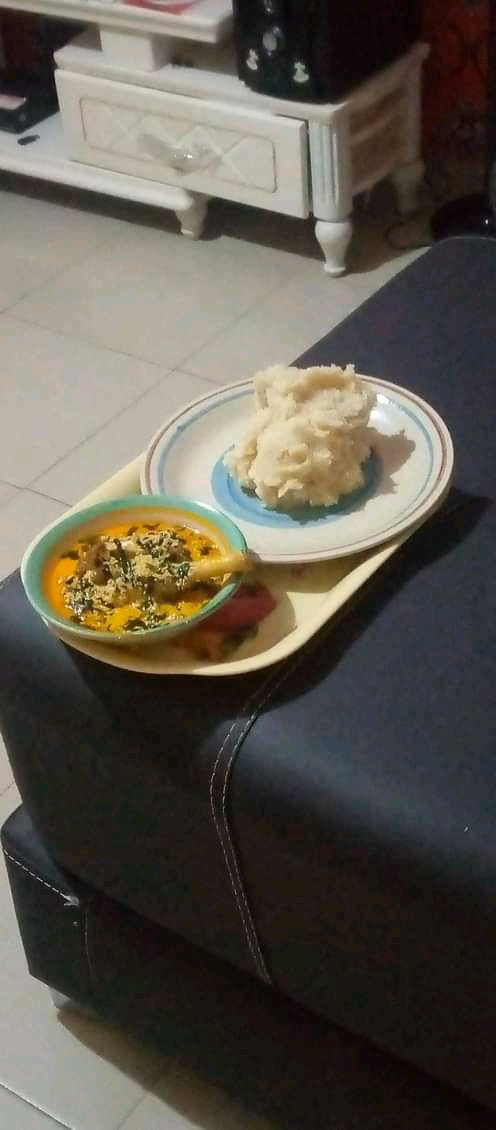 Health Benefits Of Ugu and Egusi Soup
---
Vitamin B1 (thiamine) and vitamin B2 (riboflavin) in Ugu leaf and melon seed provide exceptional benefits to the human body. Vitamin B1 (thiamine) and vitamin B2 (riboflavin) in Ugu leaves and melon seed cause fats and oils in the body to undergo the process of metabolism and are also beneficial for improving appetite.

Both the Ugu leaves and Egusi (Melon seeds) contain antioxidant characteristics that serve to protect cells from harm caused by oxidation processes in the body, which aids in the prevention of ulcers and other health problems caused by oxidation.
Both are high in dietary fibre, which is beneficial to the body since it aids digestion and prevents digestive disorders such as constipation and irregular bowel movements.
I hope you learned something new about from this post; the soup is very simple to make, with alot of health benefits.
I would welcome your comments to encourage me to write more better contents, I wouldn't mind reblogs so that other users of the platform can benefit from the post as well.