Hello hivers, I want to share some useful materials that can be gotten from oil palm tree .
Before I go into that, what is oil palm tree?
Oil palm tree(Elaeis guineensis) is the tree that palm oil is gotten from used for cooking. The common material gotten from oil palm tree is palm oil as most people don't know that we have other useful things found in oil palm tree.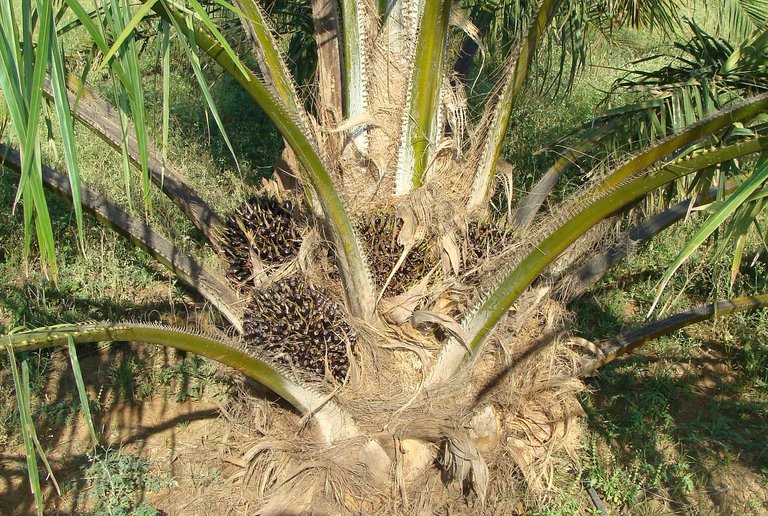 Source
How is Palm oil produced? This is a question that many people don't have answer to and those that do might have not been able to see it done in their presence.
Firstly, the ripe palm kernel bunch which is usually identified by its red colour is removed from the oil palm tree through axe. All the ripe palm kernel is then packed in a place in bunches.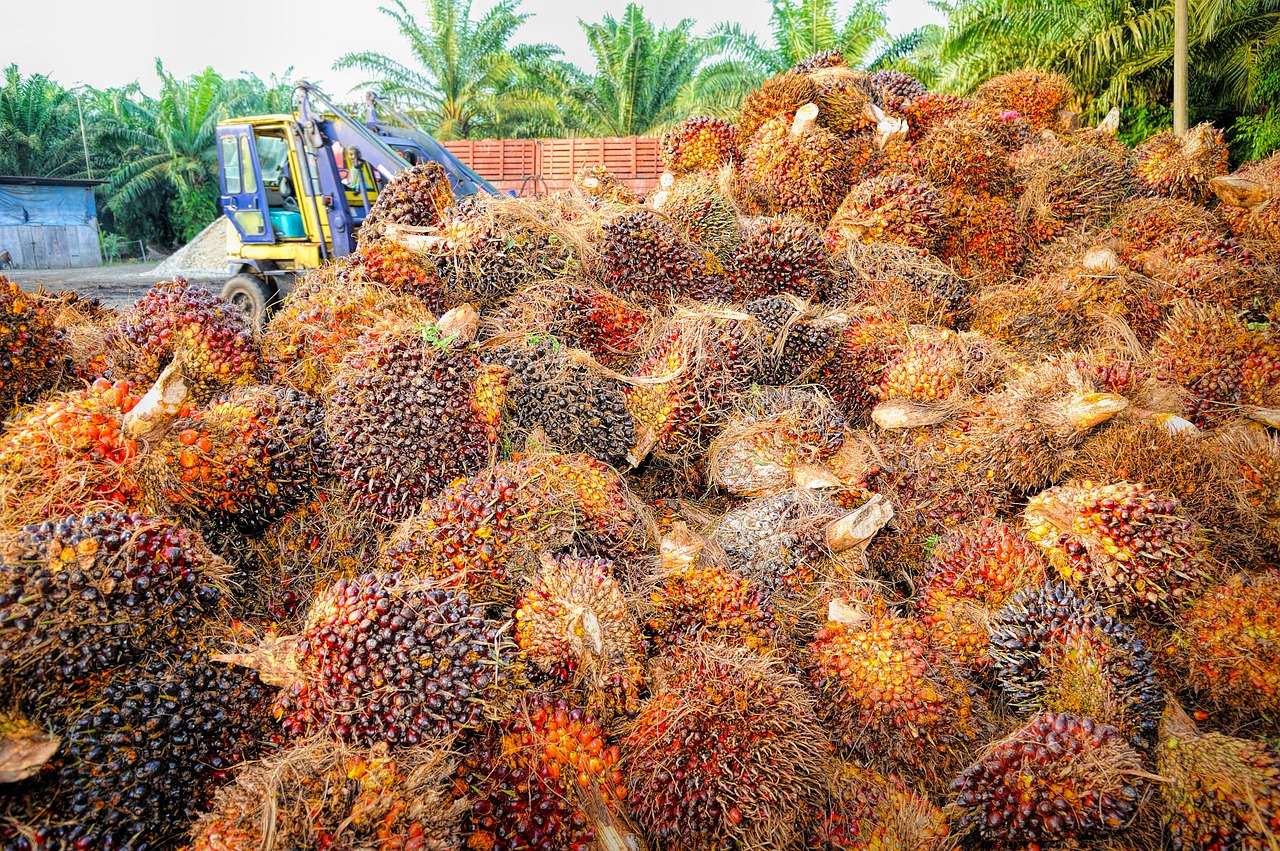 Source
The bunch of palm kernel is chopped to smaller particles with axe which is then abandoned for about two to three days. This is so because, it will aid easy separation of palm kernel and its shaft. Sometimes, the leaves of the oil palm tree is used to cover the chopped palm kernel.
By the third day, the palm kernel is then removed from its shaft which is now loose and easy to remove. Some part of the palm kernel would have fell of its shaft before the third day.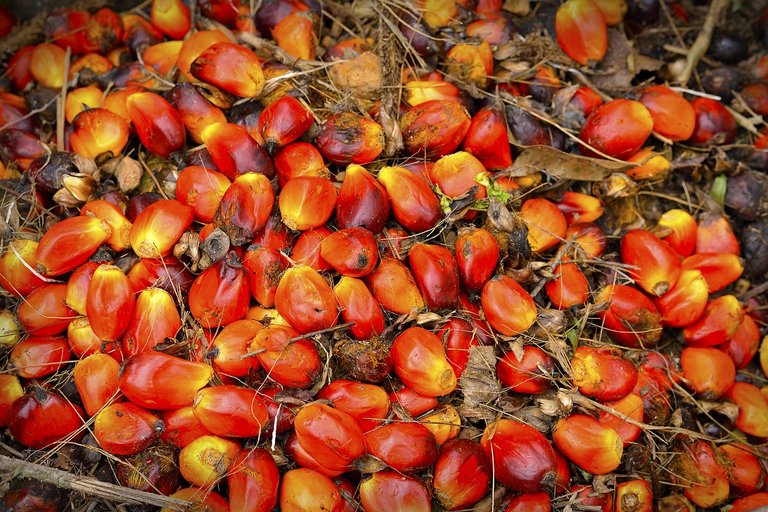 Source
The palm kernel is now poured in a container containing water which is then boiled till its cooked. Note that the quantity of the palm kernel will determine the time taken for it to get cooked.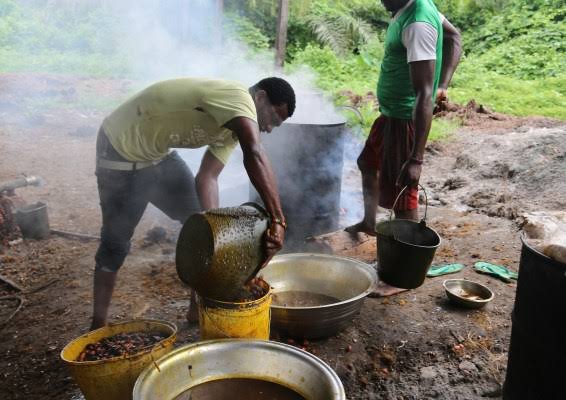 Source
The cooked palm kernel is then grinded by palm kernel grinding machine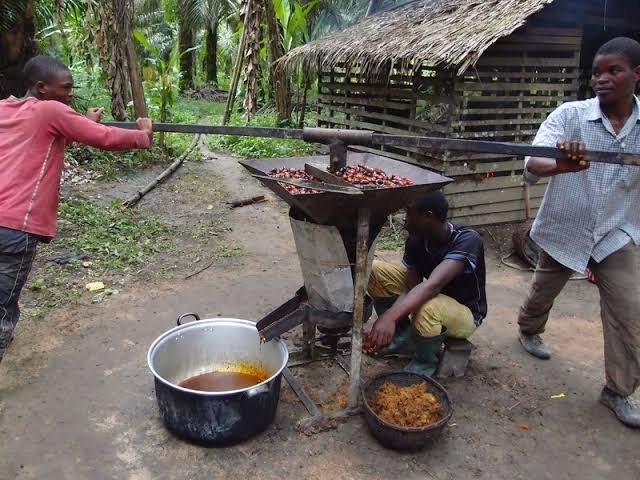 Source
After grinding, the grinded portion together with the seed is then poured into a larger volume of water. This is done so as to separate the raw palm oil from the seed and shaft. Each of the constituents is put into a different container.
Another useful material which can be gotten from oil palm tree is palm kernel seed by smashing the palm kernel. It can also be extracted using machine.
The shaft can also be used to fasten the local way of cooking.
Back to palm oil processing. The raw palm oil is poured in a clean pot. Water should also be added to the raw palm oil and well heated by fire. After a while of cooking, any form of fire/heat generated should be subdued. When the palm oil is no more hot, the refined palm oil should be gently poured in a keg.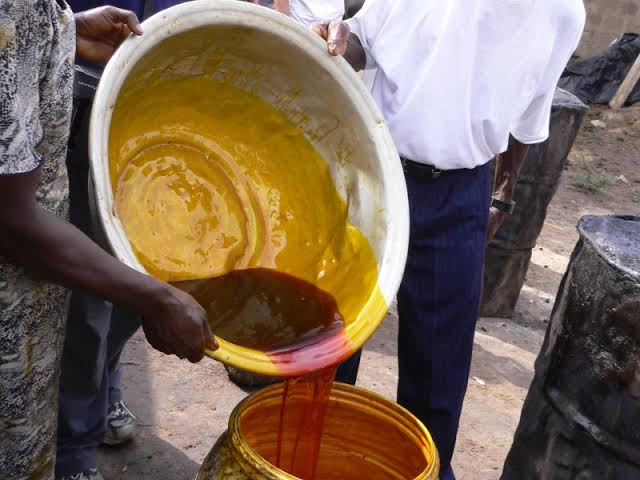 Source
YOUR PALM OIL IS READY FOR USE!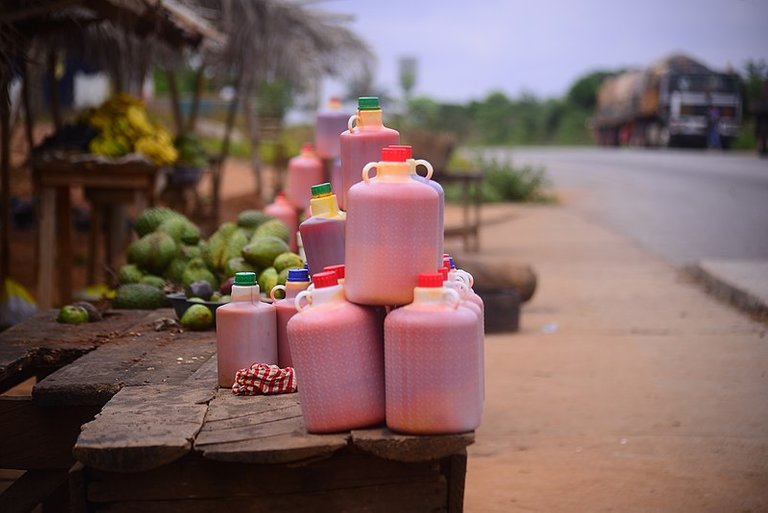 Source
Uses of Palm Oil
It is used majorly for cooking.
It is rich in vitamin.
It is used as antidote for poison in some part of the world. For example, Nigeria.
Other products in Oil Palm Tree
Other use products we can find in Oil Palm Tree include:
Broom which is used for sweeping.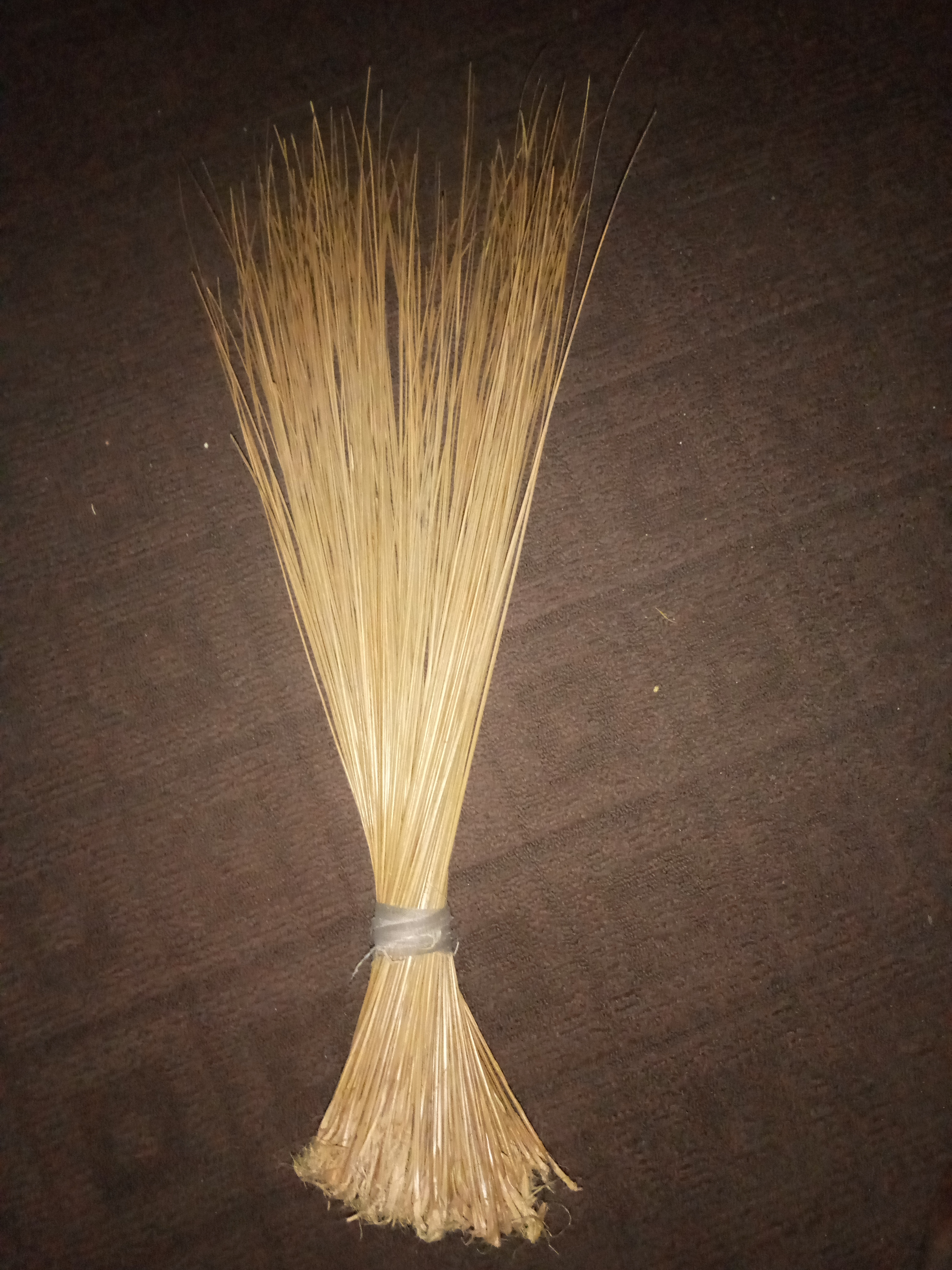 Palm wine: This is a drink usually taken by elders when having a group discussion usually in the evening.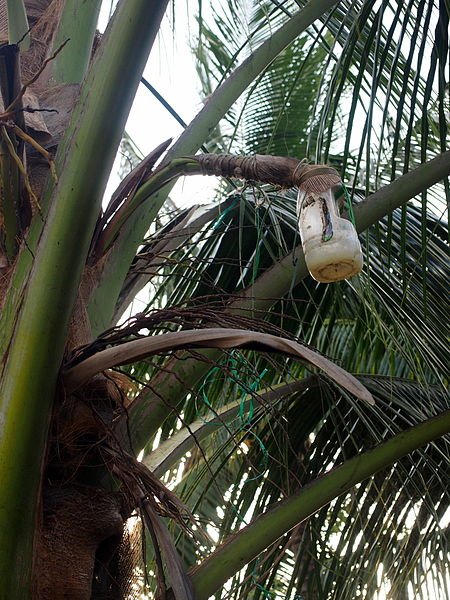 Source

Thanks for reading through.