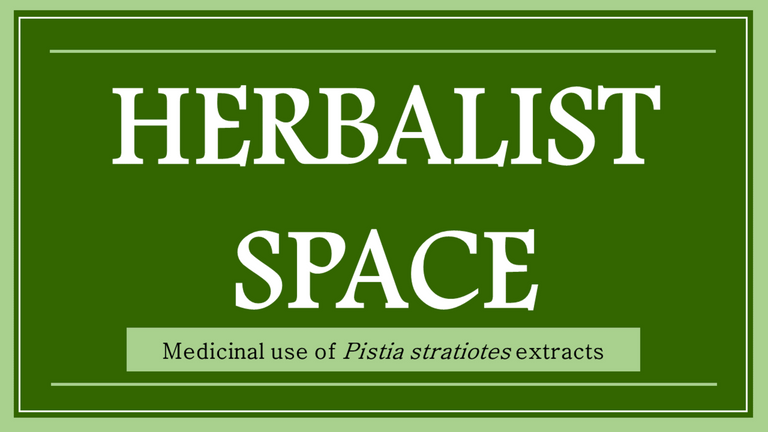 ---
Dear friends and members of the community of Natural Medicine, from this delivery I will be sharing with you some approaches about herbology, I must indicate that I am developing technical-scientific material of the phytopharmacological elements of some tropical plants, however, I wanted to present a more fresh and friendly content for the community, hence the reason, to create this thematic line entitled; Herbalist Space, segment where I hope to express my approach, and also hear their orientations and habits related to naturalistic medicine.
Let's talk about Pistia stratiotes
In this delivery, I will describe the potential of the phytochemical components of Pistia stratiotes (Water Cabbage), whose specimens of aquatic habit have been used ancestrally for the elaboration of extracts, fundamentally for the excellent phtopharmacological and curative properties, among which stand out: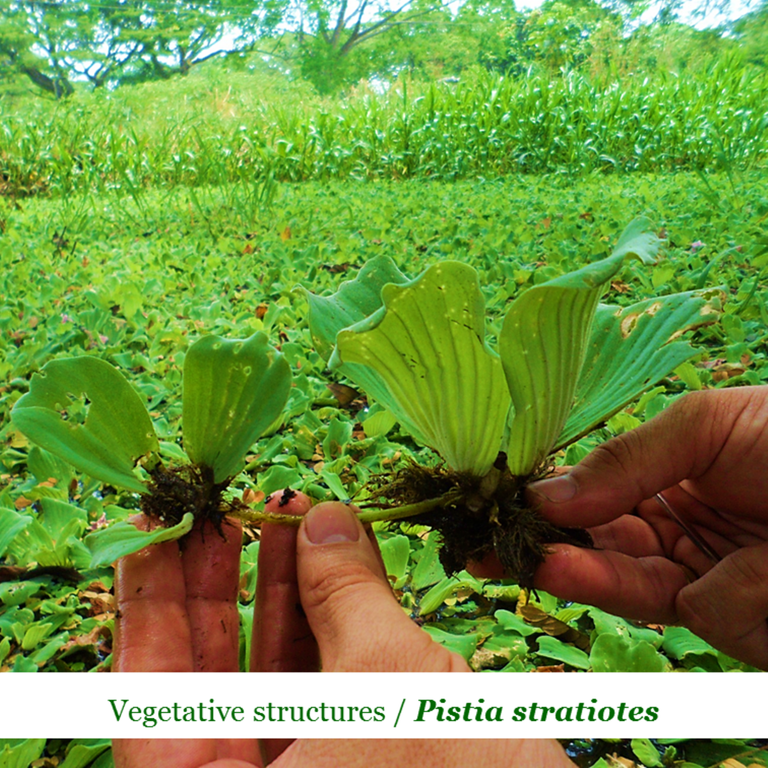 Fig. 2 Vegetative structures of

Pistia stratiotes.

Author:

@lupafilotaxia

.
---
Anti-diabetic activity
The infusions or preparations, based on Pistia stratiotes vegetative tissue, produce diuretic effects which, in addition to eliminating substances with a high carbohydrate content in the body, retain a certain capacity to inhibit the absorption of sugar.
Dermatological problems
The analgesic and anti-inflammatory effects of Pistia stratiotes extracts have been reported on skin problems such as inflammation (dermatitis), the most commonly used conventional form being the addition of an infusion of Pistia leaves plus coconut oil to injured skin.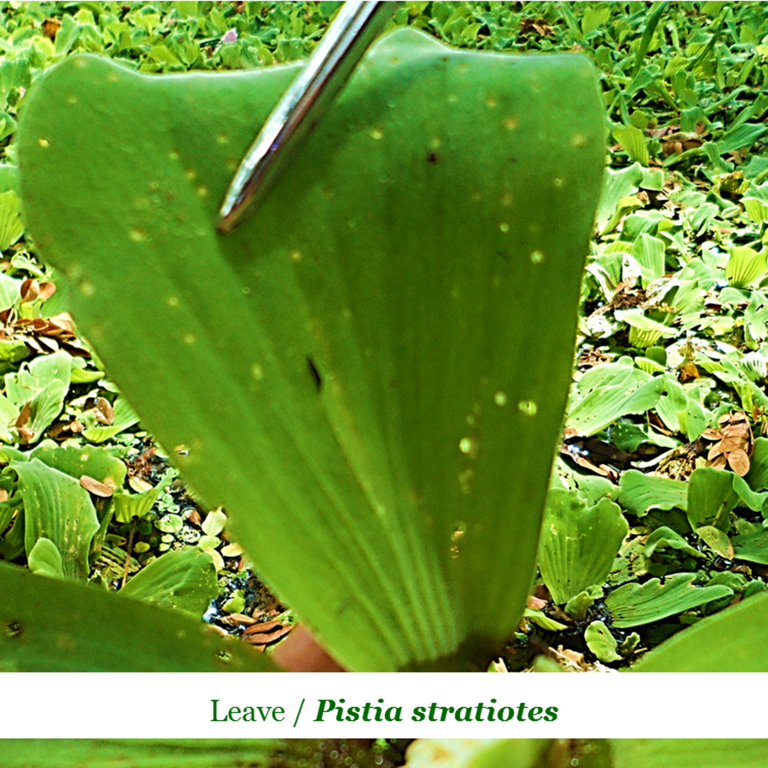 ---
Nervous disorders
Pistia stratiotes, contains phytochemicals, which act on disorders of the spinal cord, causing problems of extreme nervousness, to treat this type is affected, preparing a beverage, based on honey and leaves Pistia.
Syphilitic eruptions
The extracts of this aquatic species, present antifungal effects, on diseases that report fungal symptoms such as syphilis.
Fever
Pistia stratiotes also has anti-pyretic properties, which is why, from the ancestral point of view, leaf extracts are prepared to treat conditions related to the persistent appearance of fever.
Other properties
Other pharmacological effects of the Pistia stratiotes have been reported, such as: antioxidant function, antitumor, in addition to its healing potential, by reversing and healing diseases such as: tuberculosis, leprosy and chronic ulcerative lesions.
How to make infusions from Pistia stratiotes leaves
The best known recipe for preparing these infusions of Pistia stratiotes leaves in a traditional way consists of boiling in a metal container, a volume estimated at 1 cup of water, to which the equivalent of 3 large leaves of Pistia stratiotes is added for a period not exceeding 5 minutes over a low heat, and then leave to stand for an additional 5 minutes for later consumption.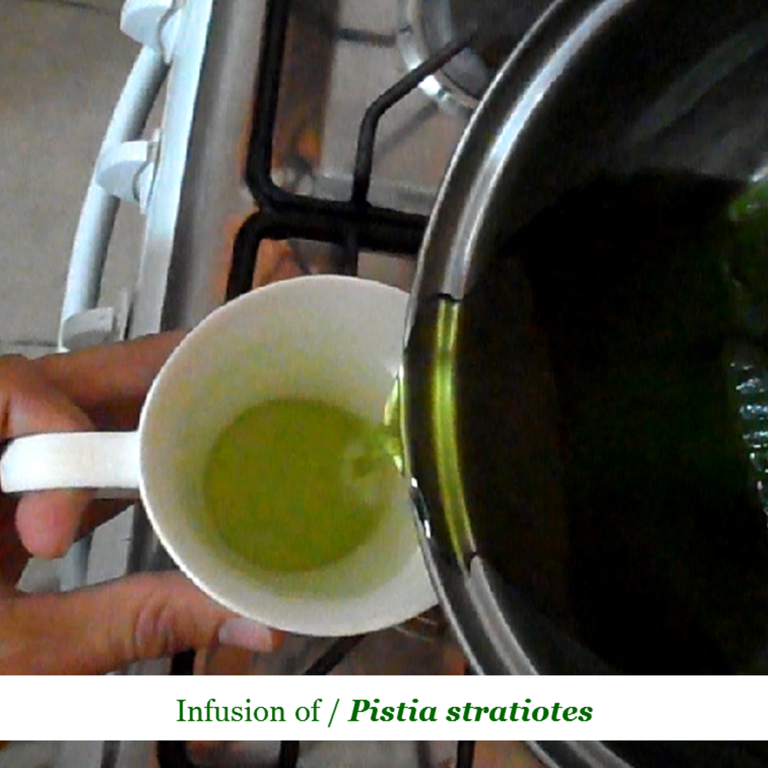 ---
BIBLIOGRAPHICAL REFERENCES CONSULTED:
---
[1] Mukhtar MD., and Tukur A.
In-vitro screening for antimicrobial activity of
Pistia stratiotes
L. extract. J. Exp. Biol. 2000; 1; 1: 59-69.
Article: Online access
[2] Tyagi T., and Mala A.
Pharmaceutical Potential of Aquatic Plant
Pistia stratiotes
(L.) and
Eichhornia crassipes.
Journal of Plant Sciences. 2015; 3: 1-1.
Article: Online access
---
Join The Best Natural Health Community on Hive
---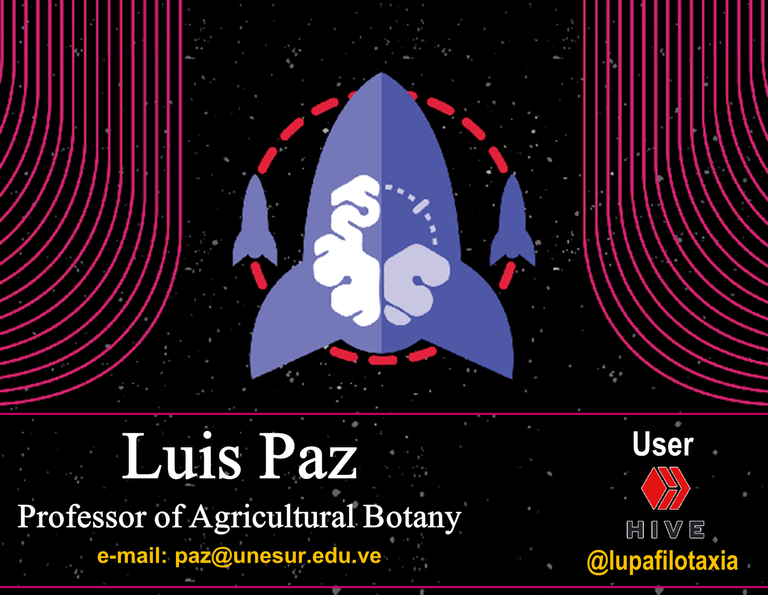 ---