As I write this, the total solar eclipse is occurring. It's visible as such in South America primarily, Argentina, Chile, partially in Paraguay, south of Brazil, Bolivia. Then it comes across the Atlantic Ocean and is partially visible in Namibia and here in South Africa partially.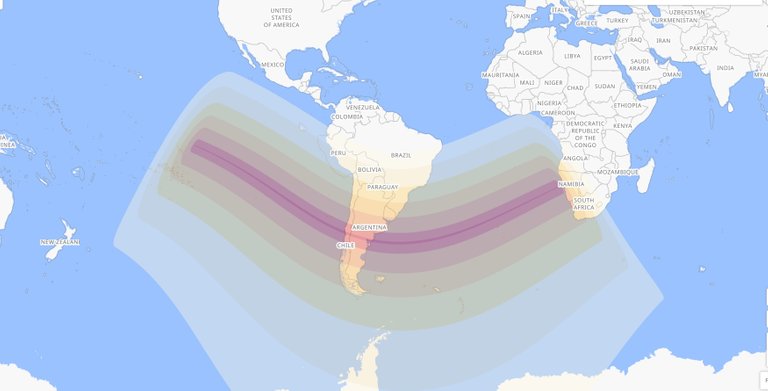 In my area on the south Cape coast of Africa, I have a 50% partial eclipse, and it is due to be visible just before sunset, around 19h00 SA time or 17h00 GMT. The sun will be 50% eclipsed and then set by 19h30.
This solar eclipse now on the new moon in Sagittarius in the western astrological system, is conjunct the South Node, or Ketu, as it's called in Jyotish or Vedic astrology. The South Node signifies a time of diminshment, decay, loss or completion. It is akin to the mood of Saturn according to Medieval astrology. It will decrease both the bad or the good, depending on how it plays out in your specific horoscope.
It could imply the release from some shadow in our life, and suggest a time of recovery. I had a fallout with a friend but we made up today over an email message, so all is good. The new moon moment has just passed now. In other symbolism it is known that when the Sun is eclipsed, it indicates something to do with the loss of a king, family head or leader, all symbolized by the Sun.
Those nations that have a total eclipse, like in South America, will be affected most directly and their presidents could come under some shadow. This eclipse coincidentally has Mercury just two degrees away from the Sun/Moon/Ketu conjunction of the new moon moment itself. This makes Mercury under the influence of the Sun's rays and thus eclipsed in its own right by the luminosity of the Sun.
In a few days Mercury will cross directly behind the Sun in superior conjunction, passing on the other side of the Sun – behind it so to speak, as it moves in direct or forward motion now. This is a time when plans or the mind can be a bit clouded for a few days until Mercury is fully visible again as it passes out of the Sun's blinding rays and emerges to be visible from Earth again.
I have the usual summer cloud cover here, so may not see much of the partial eclipse, which will be here in about 30 mins. Just as well, since the omen is not usually good when an eclipse occurs. I am happy not to see it. Still we all feel it depending on where it occurs in our particular birth chart or horoscope.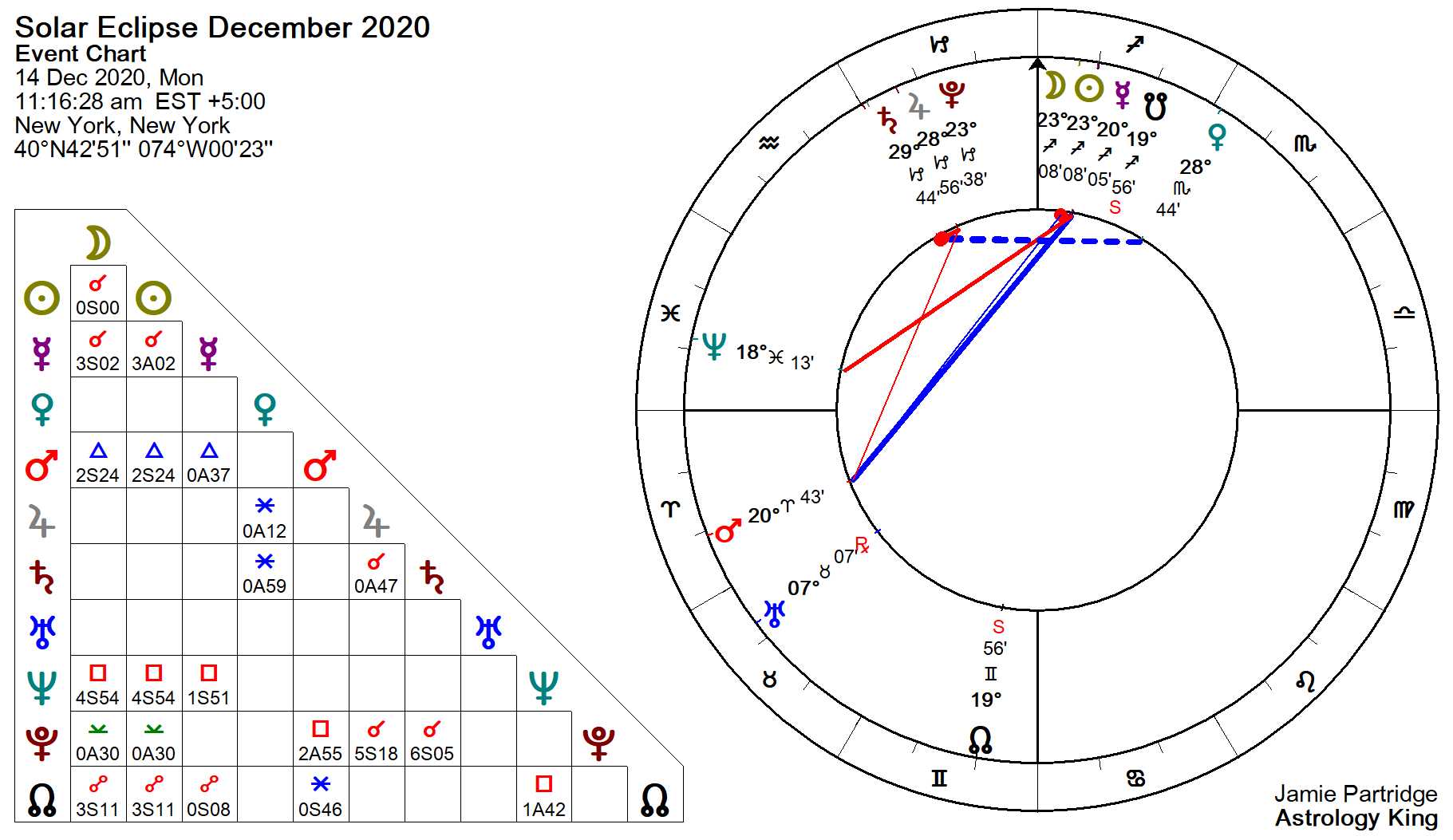 It occurs at 23 degrees of Sagittarius, so if you know your horoscope, then you can see which house that is in your chart and know that this part of your life will be impacted by the triple alignment of Sun, Moon and Mercury there, along with Ketu or the South Node too.
(images from astrologyking.com)