Much is said about enjoying a rich day of sunshine on the beach, in the middle of summer, as people can enjoy it, it is very easy to see how they are activated by being in contact with this magical combination of salt water and sun.
It is also evident what causes in most people a cold, cloudy weather, and if it is rain or snow, even worse, it seems that the pace decreases, the energy decreases, and the mood has to be not the best. So much so that it is determined that in cold countries where the four seasons are, the colder seasons, with heavy snowfalls, the consultations for depression increase, as well as the rates of suicide.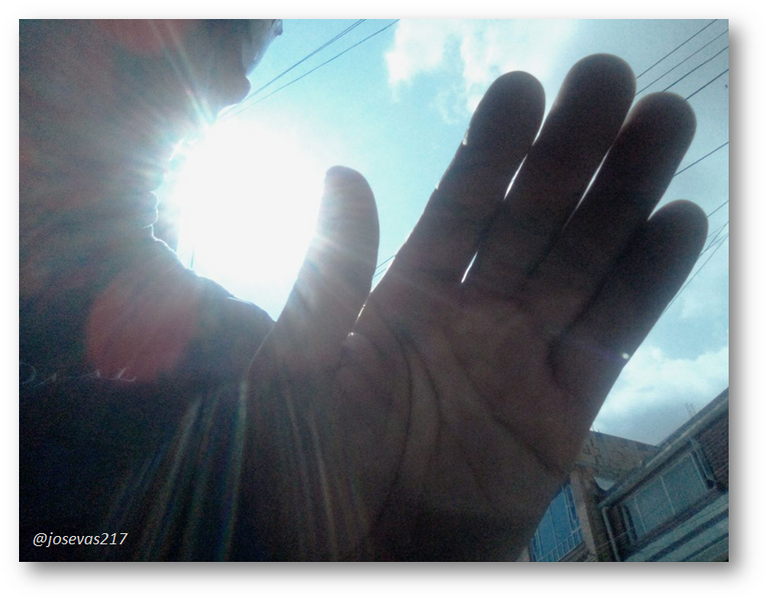 Image of my autorship
¿Tendrá esto una relación directa con la temperatura? De ser así, el sol está implícito en esta característica climática, al menos…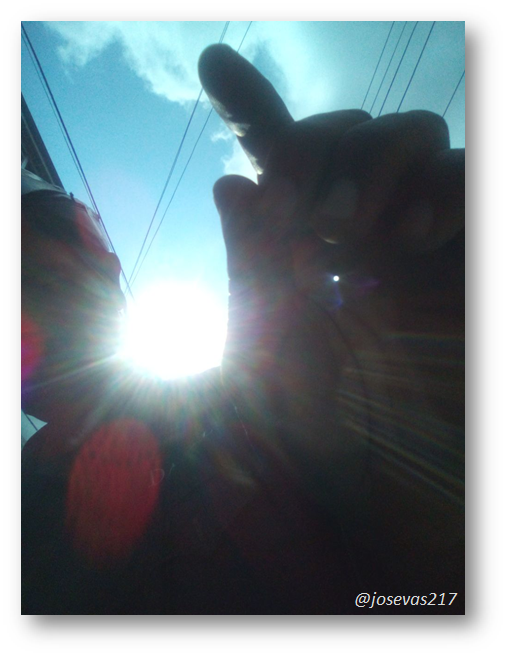 Image of my autorship
Let's see, the sun has an effect on us, on our skin it acts and produces many beneficial things . As long as the exposure is not exaggerated, even in those moments of the day when it is more intense, obviously.
It causes the activation of a cascade of events in our body that translate into a better state of health(production of vitamin D, for the metabolism of Calcium, for example). And of course, considering that health is not only physical, but mental, the solar component is a determinant - in many opportunities - of our emotions.
I have been able to notice the difference in the people where I currently reside, Bogota- Colombia, in general terms is a cold city, but the days are of an intense sun with certain frequency, these days people tend to be more willing to talk, share, even the costumes are more free, more adapted to that climate, obviously.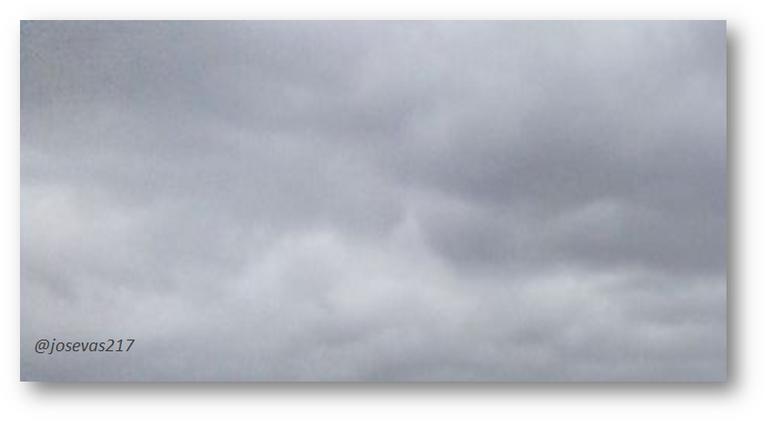 Image of my autorship
But the situation changes when the sun is not present in an intense way and rather it is the cold and cloudiness that predominates, I have felt that people walk slower, they feel less energetic and willing. And even less willing to go out.
This I say is based on my personal experience, on my observation, and I can conclude that without a doubt the sun is an indispensable source of natural energy, but that since it is not present, but predominantly cloudy, it has a somewhat adverse effect on people's emotions. I myself, a person who likes to be out and about, doing activities, have felt little desire to go out when the days are totally overcast, and I have been able to observe this personally.
I believe that being aware of this can make us minimize the effect that the absence of solar energy has on our emotions, mentalizing us in a positive way and providing us with well-being in a natural and simple way.
What do you say? Have you felt that somehow the influence of the sun on your mood?
All the images were captured with my Huawei Y5 phone.


I authorize the use of this banner to everyone who wants to do it.


I invite you to visit Project.hope and learn about the benefits of this project for all those interested in growing while helping others to grow.
Note: Emojis used are from the Bitmoji application.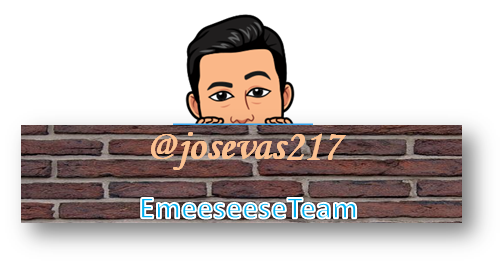 I invite to be a part of