Having a healthier life, taking advantage of our time and abilities, are things that can be achieved if we follow the rules of science
Tener una vida más saludable, aprovechar nuestro tiempo y capacidades, son cosas que se pueden lograr si seguimos las reglas de la ciencia
---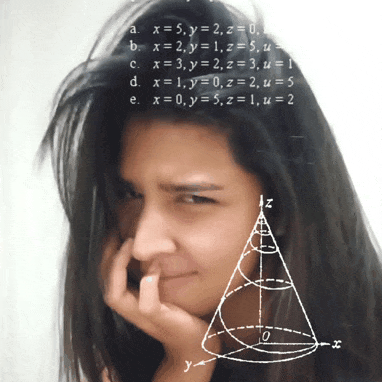 And what are these rules of science? In fact, they are small things in our daily life that end up being very important, let's start.
¿Y cuáles son estas reglas de la ciencia? De hecho son pequeñas cosas de nuestra vida diaria que al final terminan siendo muy importantes, vamos a comenzar.
---
Sleep | Dormir
It happens to all of us that we affect our sleeping hours, it may be because we sleep very late or because we get up very early and our sleeping hours are interrupted, we humans are made to sleep at night, and many times we are awake working or in our cell phone it makes it dangerous, there is even an article where it indicates that this could be carcinogenic when the chronology of our life is disturbed. Below I will leave the source in case you are interested in reading this publication.
A todos nos pasa que afectamos nuestras horas de sueños, puede ser porque dormimos muy tarde o porque nos levantamos muy tempranos y nuestras horas de sueño se interrumpen, nosotros, los humanos estamos hechos para dormir en la noche, y que muchas veces estemos despiertos trabajando o en nuestro celular lo hace peligroso, incluso hay un artículo dónde indica que esto podría ser cancerígeno cuando se perturba la cronología de nuestro vida. Abajo les dejaré la fuente por si están interesados en leer esta publicación.
---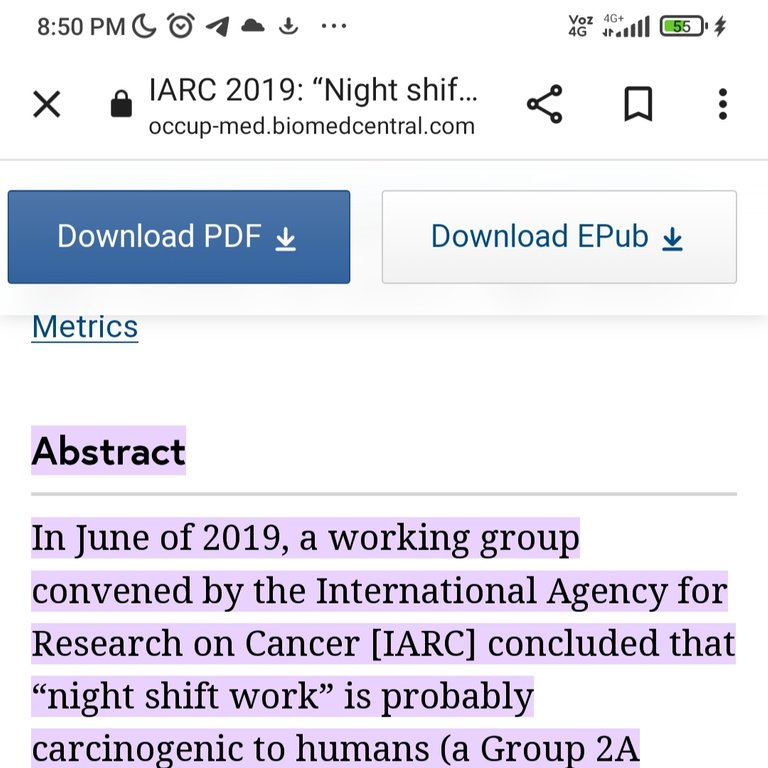 Source
So at this point we have that if we know how to make the most of our hours of dreams we can have a healthier and more productive life.
Entonces en este punto tenemos que si sabemos aprovechar nuestras horas de sueños al máximo podemos tener una vida más saludable y productiva.
---
The light | La luz
Light is very important and in fact this topic is divided into two, that's right. Night light and daylight are circadian rhythms.
We have a biological clock in our body, well to be more exact in a region of the brain called the hypothalamus and what this does is that it sends signals to our body, but that is not all there are regions of our brain that actually respond to the light so this causes the circadian rhythms to be controlled by this light
La luz es muy importante y de hecho este tema se divide en dos, así es. La luz de la noche y la luz del día, son los ritmos circadianos.
Nosotros tenemos un reloj biológico en nuestro cuerpo, bueno para ser más exacta en una región del cerebro llamada hipotálamo y esto lo que hace es que manda señales a nuestro cuerpo, pero eso no es todo hay regiones de nuestro cerebro que de hecho responden a la luz entonces esto hace que los ritmos circadianos sean controlados por esta luz
---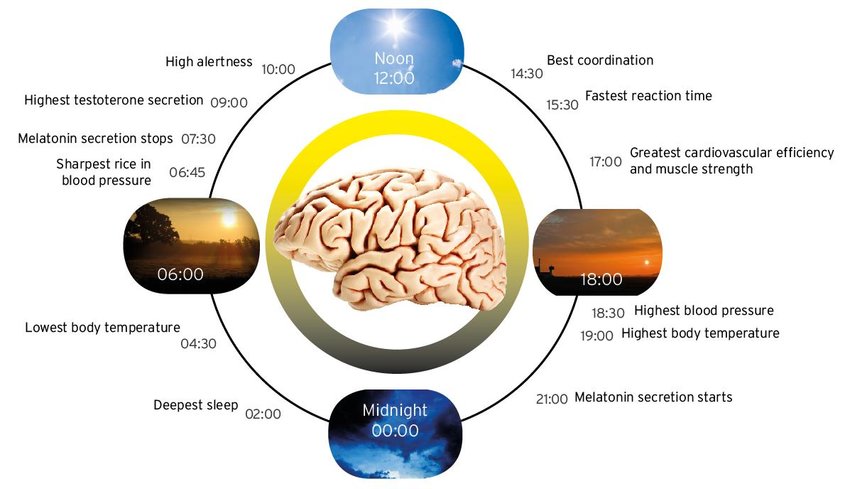 Source
There is a blue light that causes us problems at night, it is precisely the one that sends the strongest signal to our brain. Why does this happen? Because we expose ourselves to light at night, I was reading that exposing yourself to light at night decreases the amount of melatonin that we produce, that is why our rest at bedtime is affected and also when we wake up it affects our brain and how it receives information, at least upon waking. For example, being on our screens at night does us a lot of damage because the retina of our eyes becomes more sensitive at night
A solution? At least one hour before bed stop exposing yourself to blue light, I'm not saying you're in the dark, but turn off your cell phone or put it on low brightness or use reading mode, the same goes for all your devices, dedicate yourself to rest your eyes Another option is to light candles because they hardly affect us.
Hay un luz azul que nos causa problema en las noches, está precisamente es la que manda la señal más fuerte a nuestro cerebro ¿Por qué sucede esto? Porque nos exponemos a la luz por la noche, estuve leyendo que exponerte a la luz en las noches disminuye la cantidad de melatonina que producimos por eso nuestro descanso a la hora de dormir se ve afectado y también al despertar afecta a nuestro cerebro y como recibe la información, al menos al despertar. Por ejemplo estar en nuestras pantallas durante la noche nos hace mucho daño porque la retina de nuestros ojos se hace más sensible por la noche
¿Una solución? Al menos una hora antes de dormir dejar de exponerte a la luz azul, no digo que estés a oscuras, pero apaga tu celular o colócalo con poco brillo o utiliza el modo lectura, lo mismo va para todos tus aparatos, dedícate a descansar tus ojos, otra opción es encender velitas porque estás casi no nos afectan.
---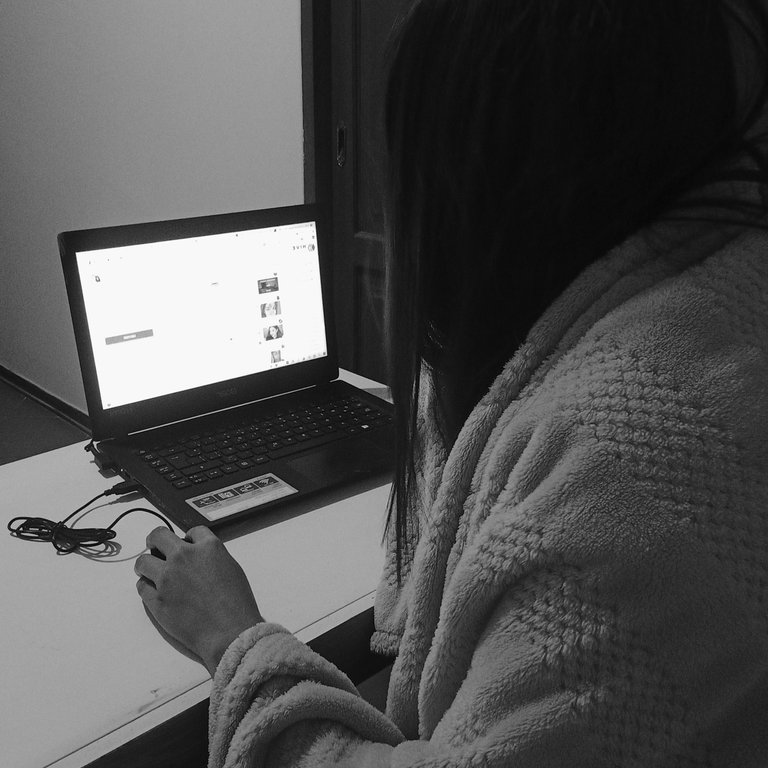 When we wake up we must make a bright light reach our eyes to start our biological clock, that is, when we wake up we must immediately expose ourselves to sunlight, it has to be the light that comes from outside, from the street. We take advantage of the fact that our retinas, unlike at night, are less sensitive in the morning and we can receive more light, it is enough to expose yourself 10 minutes after getting up, and once this is done we can start our day.
Cuando nos despertamos debemos hacer llegar a nuestros ojos una luz brillante para poner a andar nuestro reloj biológico, es decir, que al despertarnos inmediatamente debemos exponernos a la luz solar, tiene que ser la luz que viene de afuera, de la calle. Aprovechamos que nuestras retinas a diferencia de la noche, en la mañana son menos sensibles y podemos recibir mayor luz, basta con exponerte 10 minutos después de levantarte, y una vez realizado esto podemos empezar nuestro día.
---
Productive hours | Horas productivas
The hours in which you can get all that hard work and make important decisions are between 10:00 am and 03:00 pm, and if during these hours you do not feel really productive, it can be for two reasons
You need to receive much more sunlight in the morning, sunlight provides our body with vitamin E

Exercise, try to exercise when you have finished doing your things or most of them, at least a week we should complete about 150 minutes, this also helps us maintain better energy for the day and a good mood if we do it in the morning, but as I said before it is better and more optimal if we do it when we finish our things, this could be in the afternoon or a few hours before dinner.
Las horas en las que pueden sacar todo ese trabajo duro y tomar decisiones importantes son entre las 10:00 am y 03:00 pm, y si durante estas horas no te sientes realmente productivo pueden ser por dos motivos
Necesitas recibir mucho más luz solar en las mañanas, la luz del sol nos proporciona que nuestro cuerpo reciba vitamina E

Hacer ejercicio, trata de hacer ejercicio cuando hayas terminado de hacer de tus cosas o la mayoría de ellas, al menos a la semana debemos completar unos 150 minutos, esto también nos ayuda a mantener una mejor energía para el día y un buen humor si lo hacemos en las mañanas, pero como dije antes es mejor y más óptimo si lo hacemos al terminar nuestras cosas, esto podría ser en las tardes o unas horas antes de la cena.
---
Light Dinner | Cena Ligera
Believe it or not, food is a factor that tells our body that it is daytime. When we eat a very heavy dinner this affects our performance the next day and it is because a very heavy dinner does not allow us to rest because our brain thinks that we should be active, so having a light and early dinner allows us to remove that barrier and prepare ourselves for when we wake up to be able to concentrate on complex tasks
La comida aunque no lo crean es un factor que nos dice a nuestro cuerpo que es de día. Cuando cenamos muy pesado esto afecta nuestro rendimiento al día siguiente y es porque cenar muy pesado no nos permite descansar porque nuestro cerebro piensa que debemos activos, entonces cenar ligero y temprano nos permite quitar esa barrera y prepararnos para cuando despertemos podernos concentrar en tareas complejas
---
I know that everything is difficult because we cannot schedule an appointment with our health and our productivity, but if we make changes as much as we can, we will feel energetic and happy during the day, many times we know something about this but we do not apply it , currently I am trying to change some things in my life and I admit that the days that I do less activities are the days that I feel the saddest and that darkness takes over my being.
Sé que todo es difícil porque no podemos agendar una cita con nuestra salud y con nuestra productividad pero si vamos haciendo cambios en la medida que podamos, vamos a ir sintiéndonos enérgicos y contentos durante el día, muchas veces conocemos algo de esto pero no lo aplicamos, actualmente yo misma estoy tratando de cambiar algunas cosas de mi vida y admito que los días que hago menos actividades son los días que me siento más triste y esa oscuridad se apodera de mí ser.
---