If you reside within the tropical region where mosquito thrives richly due to the climate, you will be familiar with diseases such as dengue fever, yellow fever, and most importantly, malaria. Malaria is endemic to the tropical region so much to the extent that malaria drugs have become over-the-counter drugs that can be purchased anywhere and at any time. Apart from the easy accessibility (at least, for those in urban or semi-urban areas), antimalaria drugs come usually cheap while a host of them are heavily subsidized by either the government or Non-governmental agencies set up to tackle malaria.
This is unlike several other regions where the disease is not endemic. Whenever my friends that are schooling or based in Europe are traveling back to their bases/schools, they usually load their bags with antimalaria drugs. Their excuses? They will not get those drugs easily over there. They will first have to convince a qualified medical practitioner to write a prescription for them before spending a fortune to get the drug - that is if they will get it nearby.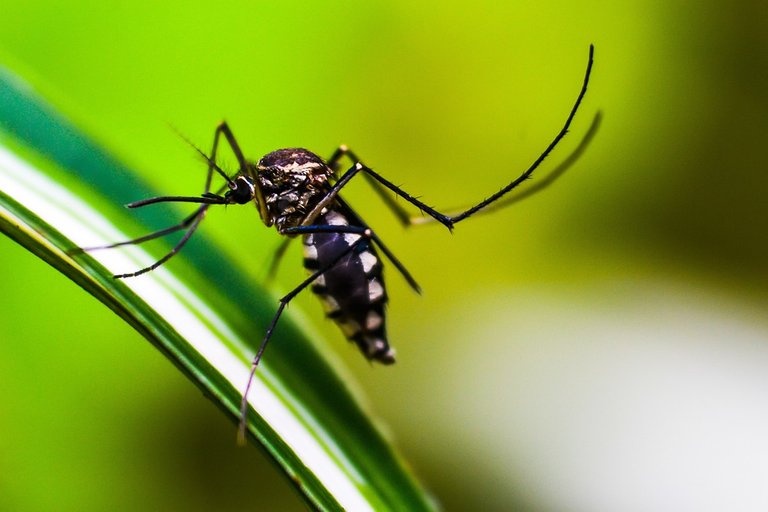 Malaria is caused by protozoa in the genus Plasmodium. There are over a hundred species in the genus but 5 of them have been researched to be capable of causing malaria. These species include P. falciparum, P. vivax, P. ovale, P. knowlesi and P. malariae with the most deadly being malaria caused by P. falciparum.
The endemicity of malaria in the tropical region is so much so that virtually everyone gets infected at some point in their life. Particularly more prone to malaria attacks are those with the blood genotype AA while AS blood genotype individuals have some level of resistance to the disease.
Drug Resistance and Malaria
Just like what is being witnessed by every other pathogenic organisms, the malaria-causing pathogens have also found a way to develop resistance to various types of malaria drugs that exist in the market. Resistance could be either by outright mutation to drugs or through natural selection as spelled out by Darwin in his book, origin of species.
It is generally believed that drugs do not kill 100% of the malaria parasite in the blood of infected patients. The drugs only reduce the parasite's load to a level whereby the symptoms of malaria no longer manifest in the infected patients. The host's immune system then takes over and then we can say bye to malaria.
The problem resurfaces when a person become stressed, be it due to work or any other activities. Stress lowers the effectiveness of the immune system and when this occur, the malaria parasites that have hibernated due to hostile environment activates back. They then reproduce and multiply and before we can say Jack, the host comes down with malarial symptoms once again.
Consequently, it is believed that as long as you are within malaria endemic region and has been infected before, you never totally get healed of malaria parasites, even though the intial infections has to be transmitted through mosquitoes.
Herbs to the rescue
For those of us with blood genotype AA, what is very common is that we come down with malaria, at least, once in 3 to 5 months. I have personally treated malaria twice in the past 5 weeks and I am certain it is either due to ineffective drug or resistance to drugs by the parasite.
The problem is not peculiar to just myself. Many people complain of malaria drugs not working for the treatment of their malaria. Consequently, they resort to local treatment using herbs and roots and often times, these treatments have proven to be effective. Even scientific research have proven the effectiveness of some of the local herbs being used to treat malaria against the malarial pathogen. Some of the herbs being used and their mode of preparation/usgae is highlighted below: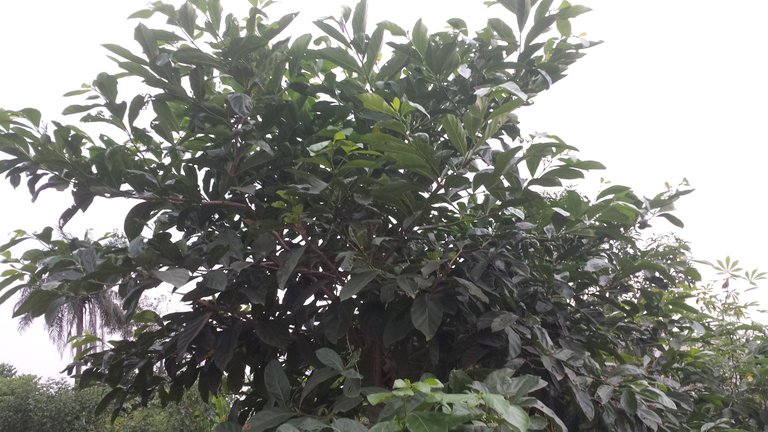 Morinda lucida plant. Image by gentleshaid
Morinda lucida: Known in English as the Brimstone plant but commonly known as 'ewe oruwo' among the Yorubas. Aqueous extract of the leaves of this plant is arguably the most bitter substance I have ever tasted in my life. WHile growing up, when all the options on drugs for the treatment of malaria have been exhausted without any positive outcome, my parents usually resort to the aqueous extract of this plant. The plant itself grows as a shrub to medium-sized tree and belongs to the Rubiaceae angiosperm family. Fresh leaves of the plant is washed, a little water added, and then mashed to extract the active metabolites. The content is then filtered and the extract drunk in small portion. I have not had any reason to drink the extract twice before the malaria usually disappears.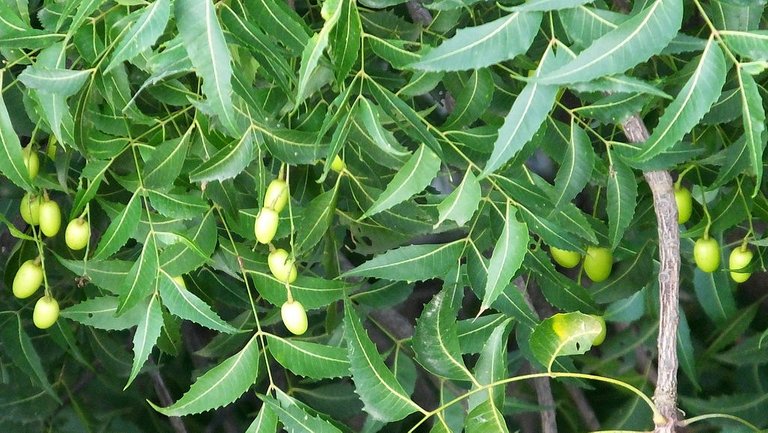 Neem leaves. By Rajib Ghosh - Own work, CC BY-SA 4.0, https://commons.wikimedia.org/w/index.php?curid=36010355
Azadiractha indica: Known in English as Neem but locally known as 'dongoyaro' among the Yorubas (I am a Yoruba man). The neem plant is probably the most popular plant when it comes to using herb to treat malaria. Apart from the aqueous extract of the leaves, decoction of the root and bark of the plant are also used. The neem plant grows as a medium-sized tree with several branches and belongs to the Meliaceae angiosperm family. The leaf extract is usually prepared following the same format as the Morinda lucida. The root and bark decoction are prepared by boiling the organs for some time and drinking the decoction.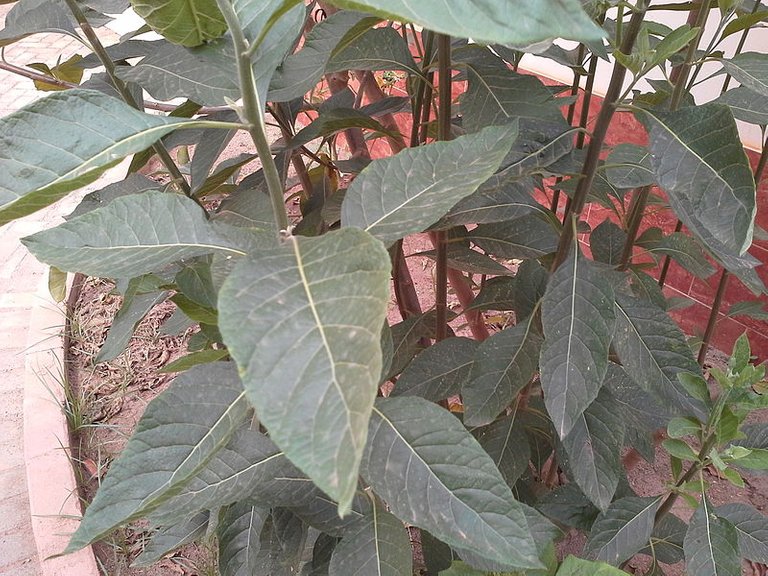 Bitter leaf plant. By Kwameghana - Own work, CC BY-SA 4.0, https://commons.wikimedia.org/w/index.php?curid=37544234
Vernonia amygdalina: Known as bitter leaf in English and as 'Ewuro' among the Yorubas. Bitter leaf plant grows as perennial shrubs and belongs to the Asteraceae angiosperm family. The tissues of the plant competes in bitterness with those of Morinda lucida. The aqueous extract ar prepared in similar ways as the two above while some people prefer to use alcoholic drinks to do their own extraction. The leaves of the plant are also used in preparing local soups after extracting out some of the bitterness.
Other plants worthy of mentioning when it comes to herbal treatment of malaria include Mormordica charantea (ewe ejinrin), Tithonia diversifolia, Chromolaena odorata (ewe akintola), Jatropha curcas and J. tanjorensis (ewe lapalapa), and several others. In actual fact, virtually all plants that I know contain substances that are capable of inhibiting or killing of parasites such as the malaria-causing protozoa. However, not all plants can be used due to cytotoxicity of many.
Final words
Even though some herbs have been anecdotally and or scientifically proven to be effective against certain ailments, herbs should be used responsibly and should not be abused. Oversue of herbs can cause cytotoxicity and damage organs such as the liver and the kidney that primarily work to rid the body system of toxins.
Thank you all for reading.
References