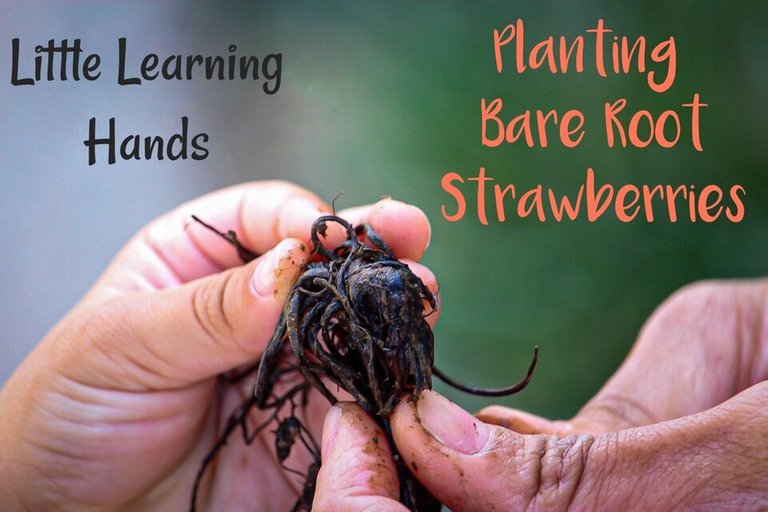 Earlier this month the whole family got outside to plant some bare root strawberries.
I was reading about the best kind to plant and decided to go with the ever-bearing ones. They continue to produce strawberries throughout the Summer and even into the fall. Also they are easier to manage because they have fewer runners.
With this being our first gardening year I want to do things as simple as possible while we're learning. I don't want things to get too overwhelming for us where we are tempted to give up.
Believe me I would 😐🤭
I grew up with gardening parents so I know how challenging things could get.
I brought these home from a gardening center and of course they were so dry in thirst of water.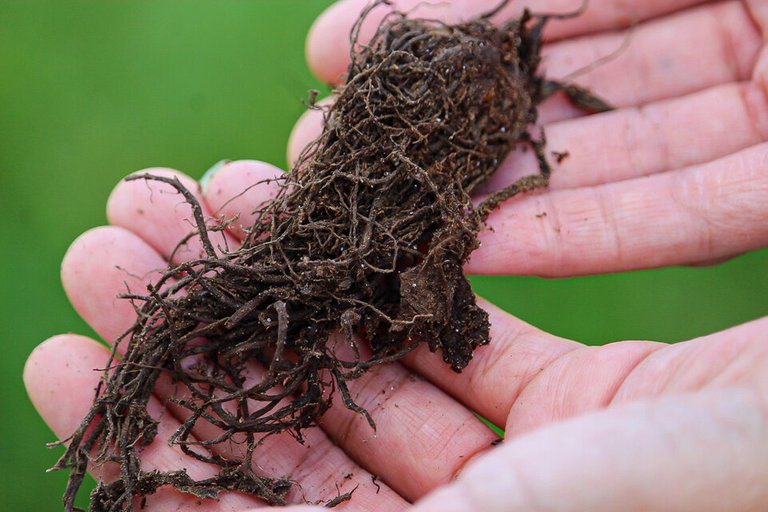 I soaked them in a bucket of water for an hour to hydrate them, getting some water in their roots before placing them in the ground.
I'll admit it was intimidating handling all of the fragile roots, they are so long and it was so many of them. I handled them as carefully and gently as I could.
Here they are all soaked and quenched of thirst.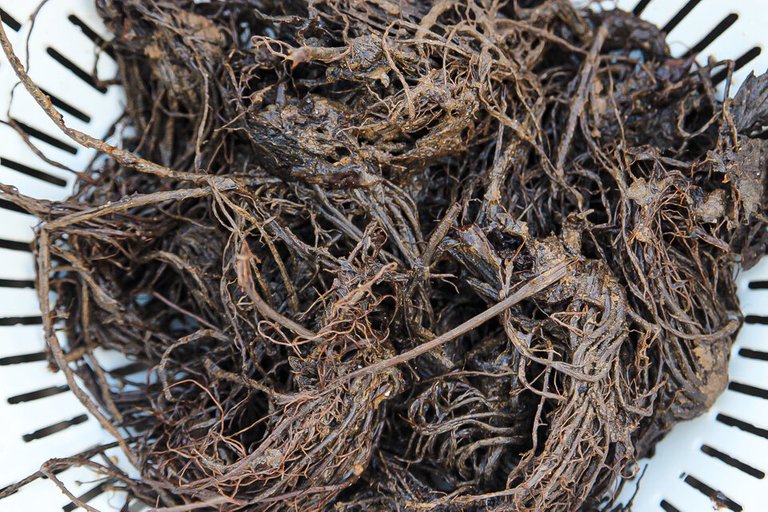 We were reading that we shouldn't plant the roots too close together because they spread so well. So we inched them apart as much as we could while staying in the area we wanted them to be placed in.
I don't know what we were thinking but it would have been easier to plant them while the soil was moist. Just a week earlier I had put out compost to get the soil ready but it was so dry.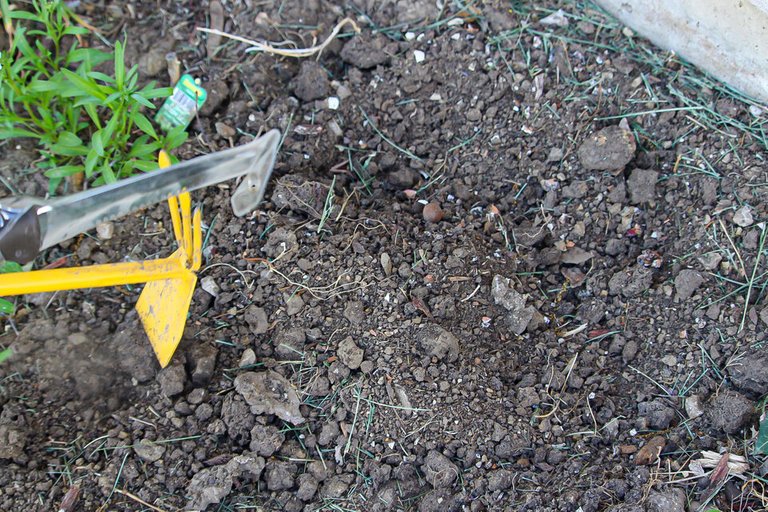 We proceeded anyway and just watered the area really well when we were finished. We planted them in three different areas around our home. I just hope we spread them out enough where they won't choke each other.
My husband planted the first one...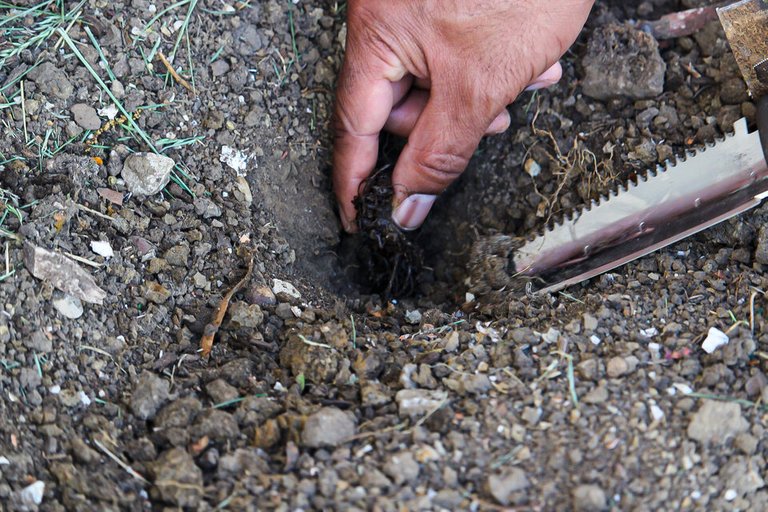 and then I followed suit.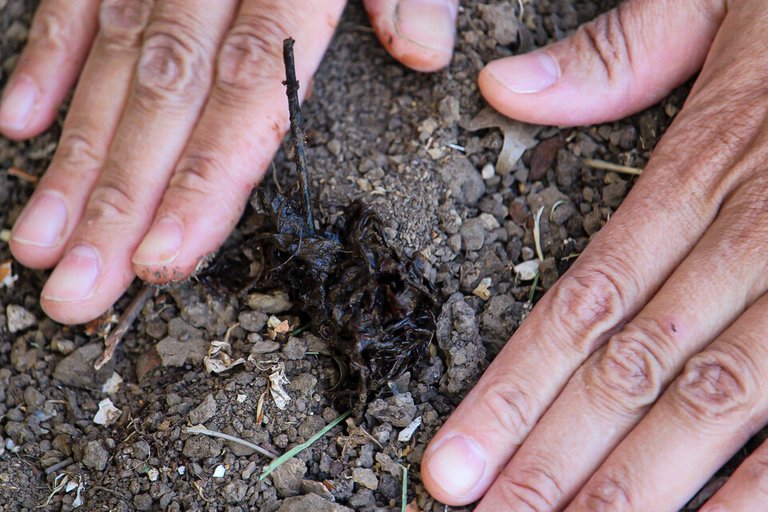 We made sure to plant them with the crown at ground level. They won't grow properly if the crown is below the ground.
I am hoping we reap plenty of strawberries. I really want to make some homemade jam. 😋
Afterward my husband and I planted the first ones it was our kiddos' turn. We showed them how to handle the roots gently and with care. Their job was to hold the crown as we placed the soil around it.
Little Learning Hands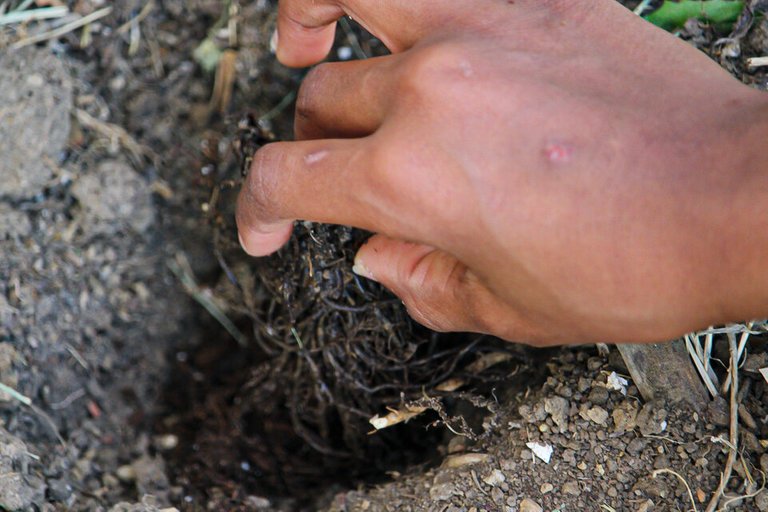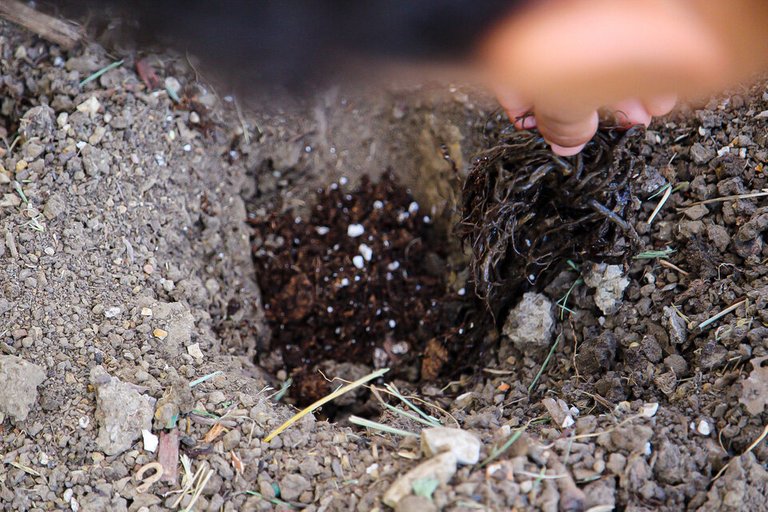 It was so hilarious when it was my two year olds turn. Her hand is the one in the cover photo. She was the most into this and wanted to keep planting. However, when she grabbed a root she wouldn't hold it up like we asked her to.
She grew impatient and just threw the root in the hole we dug and said
here ya go!


She was so proud of herself for "planting" the root by tossing it into the ready hole. 🤣
We kept talking with her and trying to explain it wasn't the right way but she insisted on her way of planting. Oh that lil' stinker tickles me. 😅


Question: - Someone suggested to us to water the strawberries with sugar water so they will be sweet once fully grown. Have any of you done this before? Is it safe (meaning will it invite unwanted pests)? I'd love your feedback on this.
I have been studying what strawberry leaves look like so I won't accidentally pick them thinking they are weeds. I'm not sure if weeds would even come up in the same area. The strawberry leaves should hopefully start showing themselves by early Summer (which is next month).
This whole gardening experience has been such a great extension of our homeschool studies. The kids are learning so much and are enjoying being outside watching everything grow.
Sometimes they find things before I do because they are also keeping watch over what we're sowing. 😊


I'll leave you with a couple of photos of some wild flowers we found growing around our other plants. They are actually really pretty.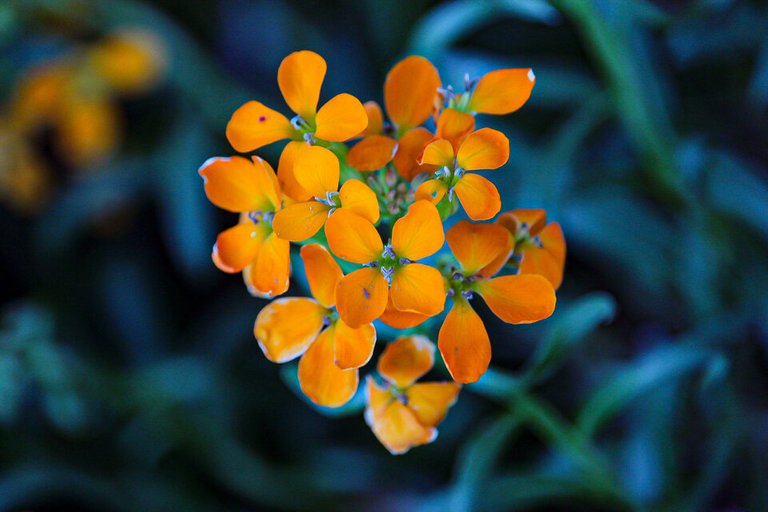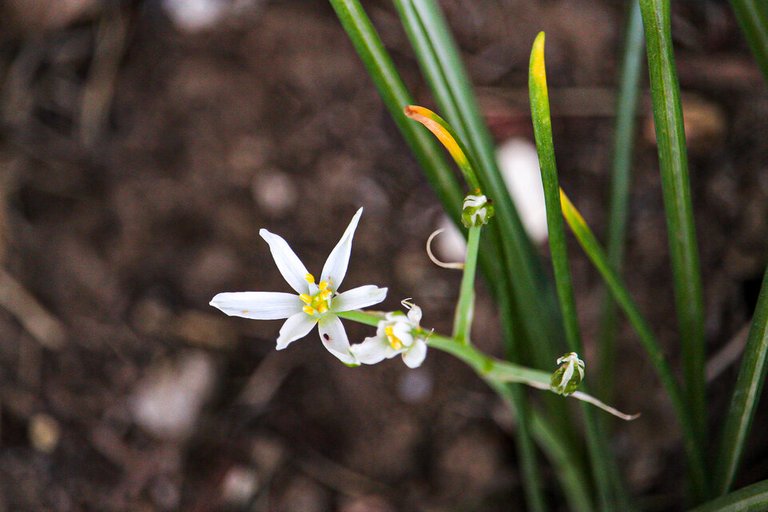 All photos are my own and were taken with our Cannon EOS Rebel T6.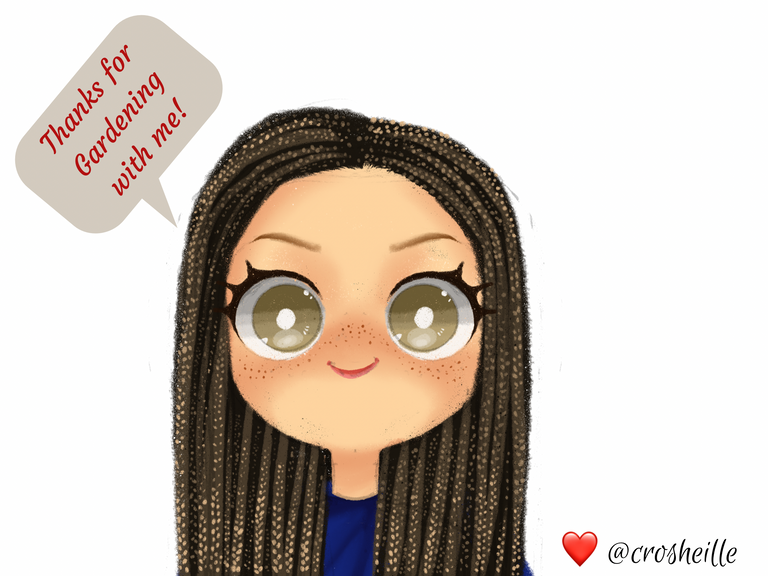 Avatar created by @grisvisa